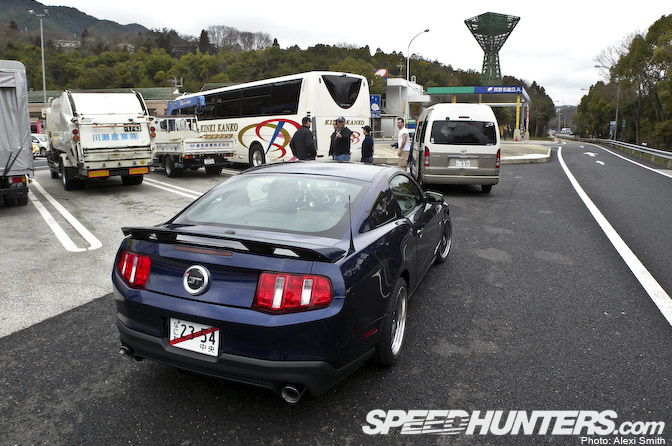 It's very difficult to blend in when driving a Mustang in Japan, especially when it makes all sorts of loud noises and is a model most people here have never seen before. Needless to say, JR didn't have any intention of trailering his car around from track to track. Heading out for an early start after a very late night, we left Osaka and drove south down the highway towards Okayama Prefecture.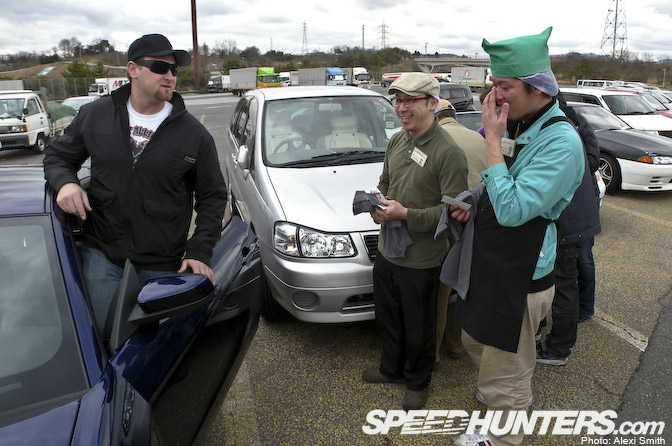 The car really does attract a lot of attention everywhere it goes, especially since it is constantly surrounded by a large group of foreigners. These two guys were working at a food vending stand at a highway rest stop, so after JR bought a couple of snacks, he brought them over to have a sit in the car and rev up the engine.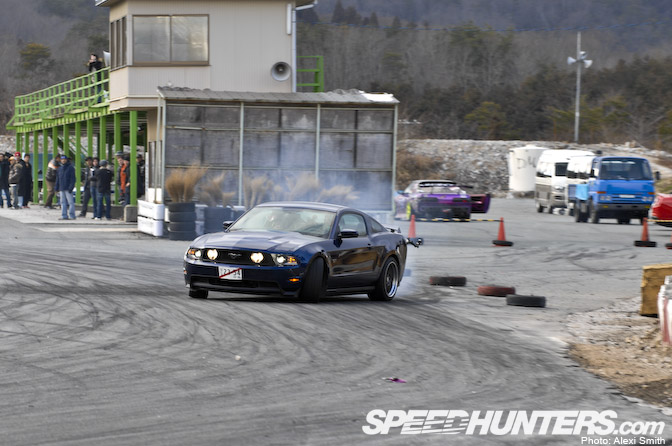 Bihoku Highland Circuit was our main destination for the day, so we could set JR loose for the first time on a Japanese track, inspired by what he had seen the night before on the streets and in the mountains of Osaka.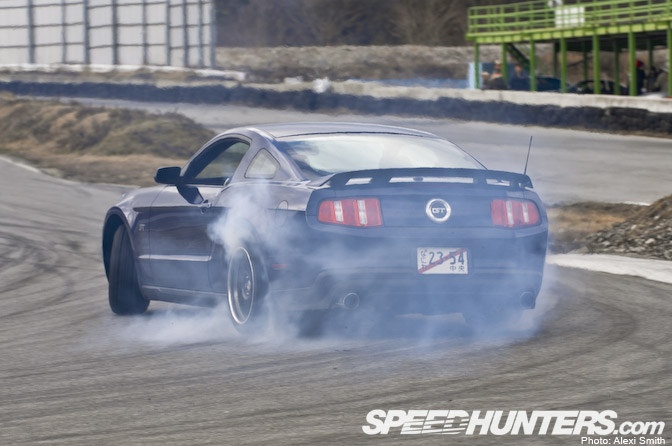 The car had no problem powering out of corners, as you'd expect…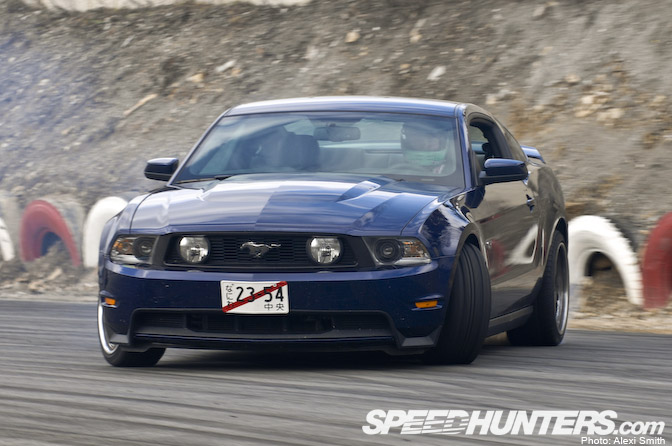 …but JR had no trouble getting the tail end right up near the dirt wall lined the outer side of the first corner.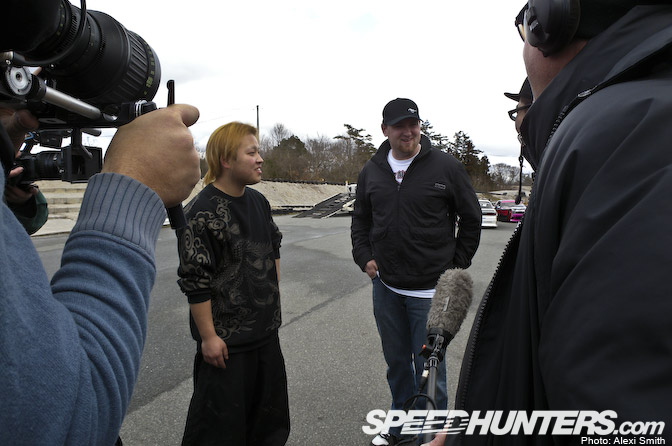 Naoki Nakamura had also managed to get up early and come out for the day, less than five hours after we left him and his crew the night before on the roads of Mt Rokko.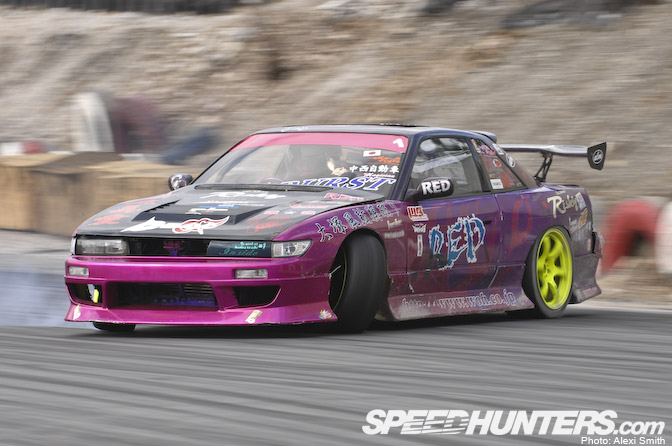 Needless to say, his entries were amazing.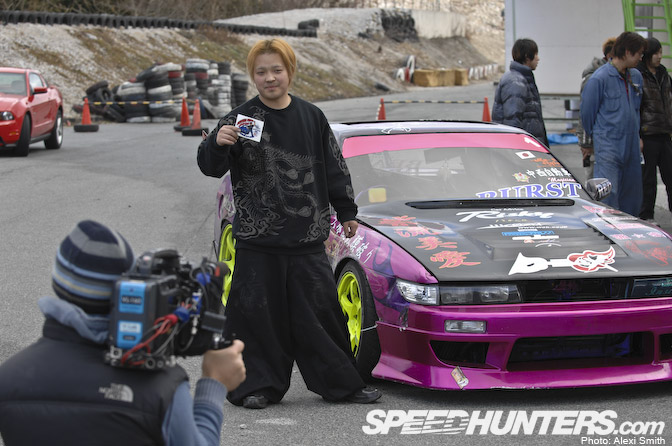 JR hooked him up with one of the tour stickers for his car.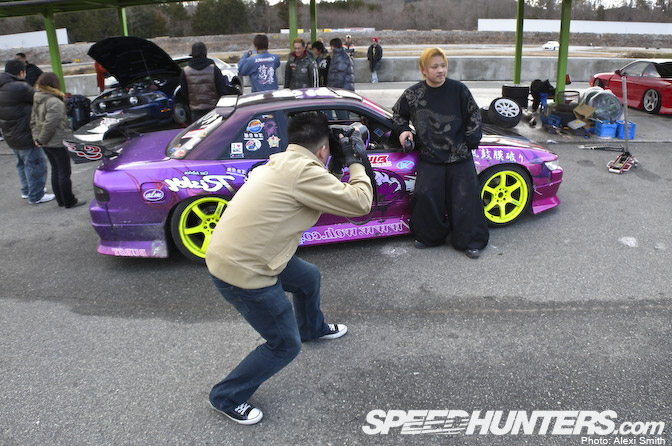 Editor of Super Street magazine Carter Jung shot a bit of Naoki's car too, so check it out in an upcoming issue.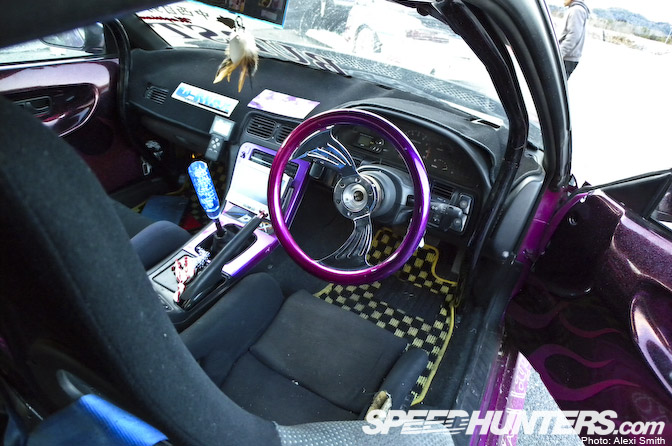 In case you're wondering what the interior of his car looks like, here it is. He's had the same steering wheel for years, but several S13 Silvia shells.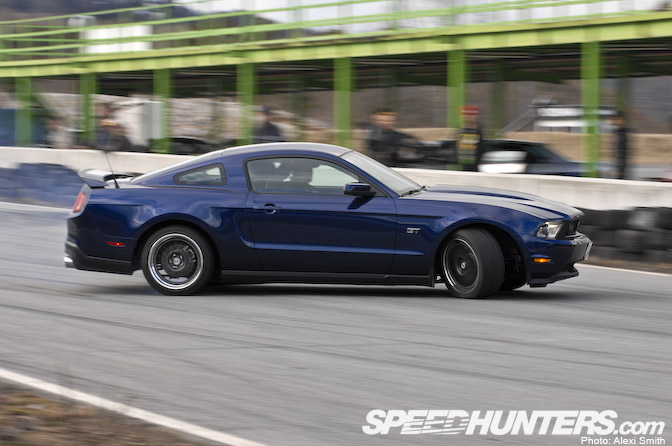 JR was determined to keep up with the local masters, with fast switch entries…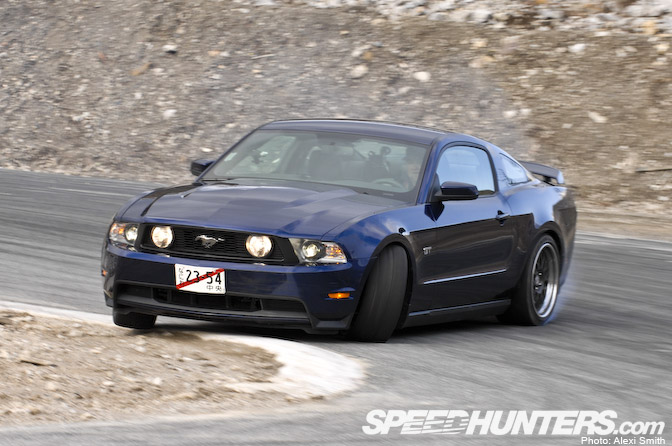 …aggressive clips…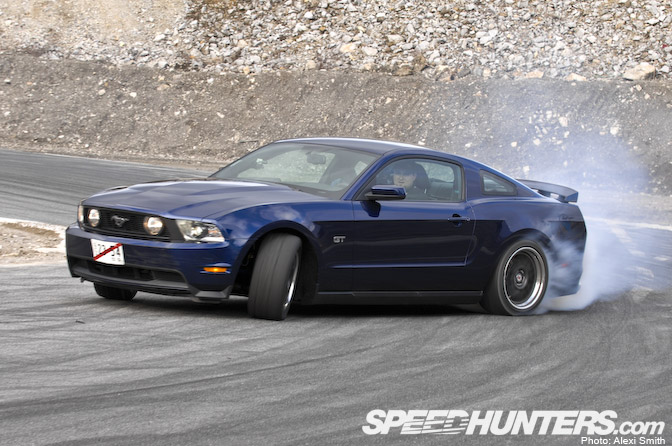 …full-throttle through the corners…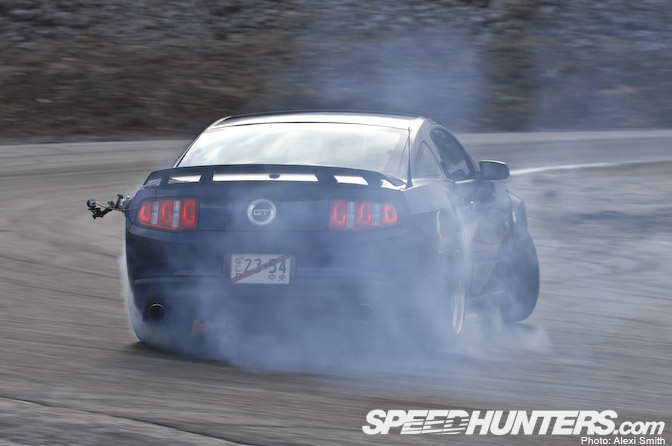 …and smoking it up on the exits.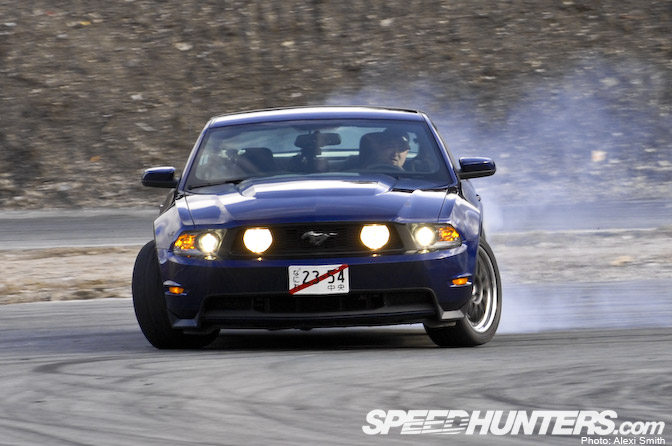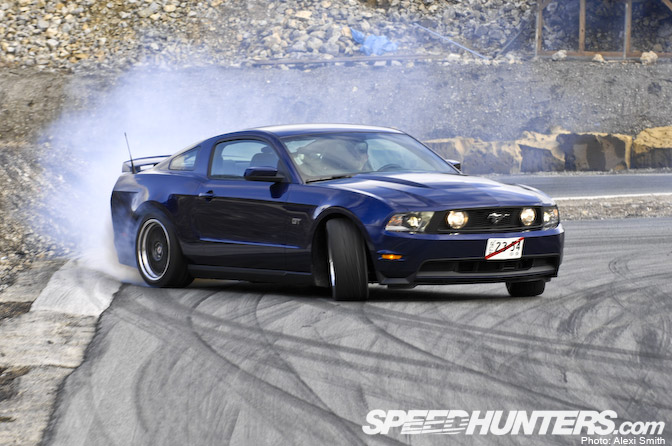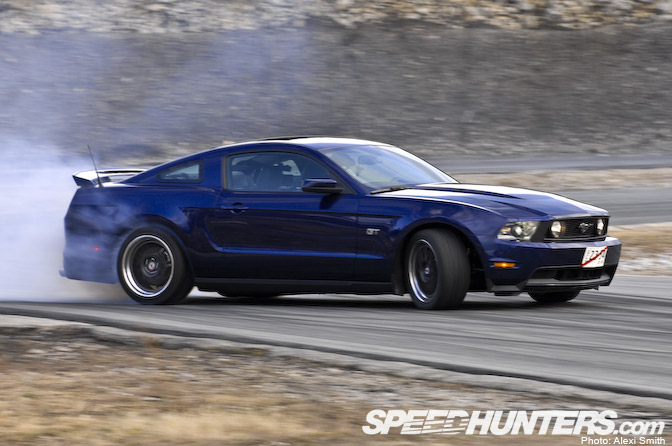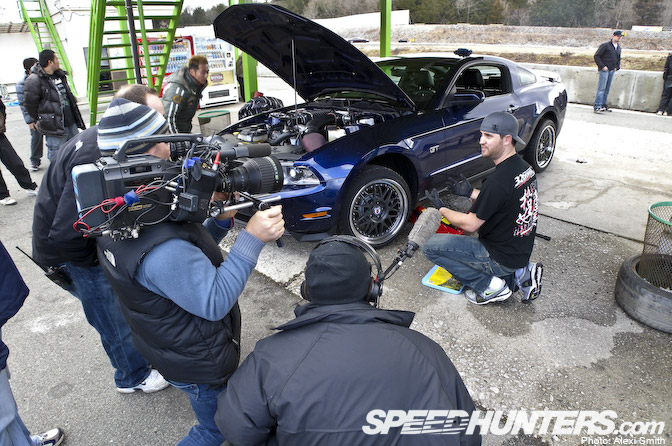 Here's JR's mechanic Mickey being interviewed instead of doing something useful, like changing tyres.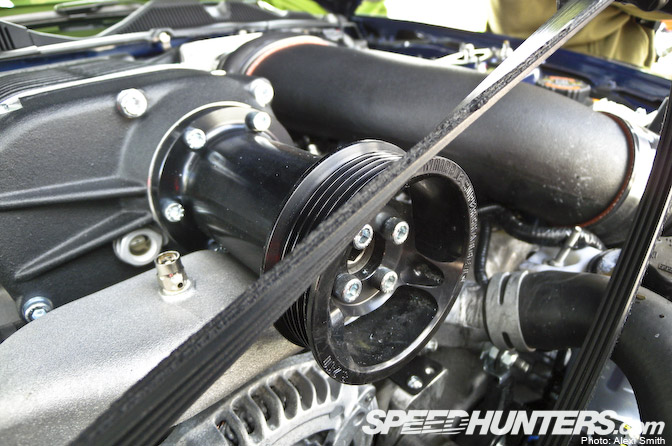 The only real hiccup the car had during the day was when it threw the engine belt after one particularly hard session. After wrapping on a new one, the car ran strong for the rest of the day.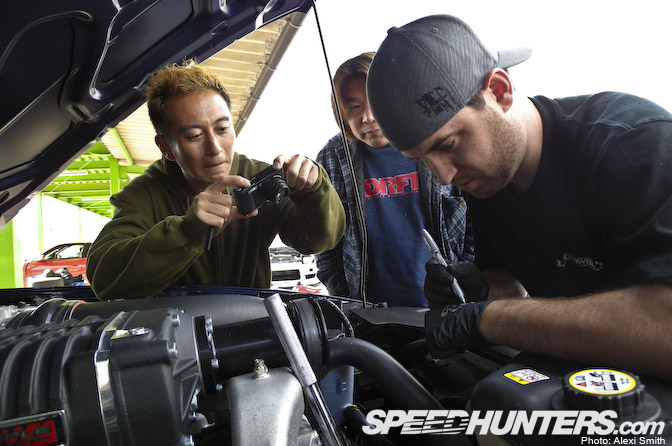 The guy on the left is Ryusuke Kawasaki, the editor of Japan's monthly Drift Tengoku magazine, taking a photo of Mickey drawing a pulley diagram on his work glove so he can remember how to put the belt back on.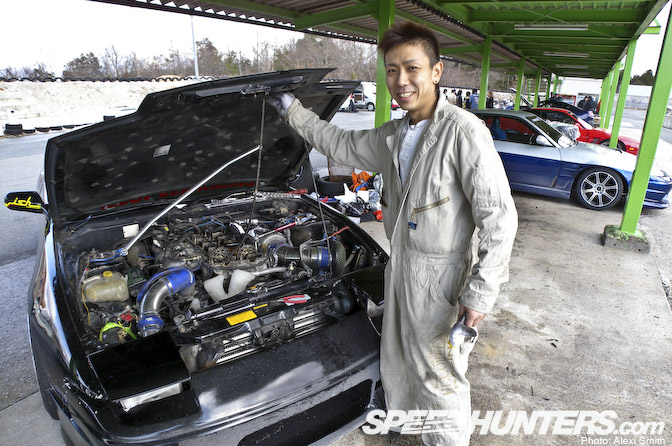 Some other cars had actual day-ending problems, like this destroyed timing chain.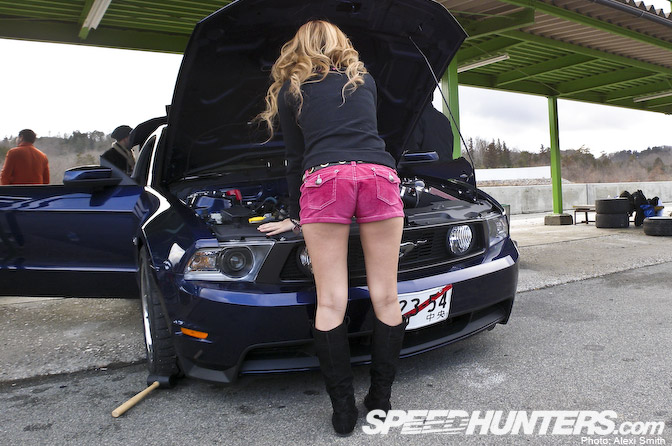 It's not only the guys in Japan that think the Mustang is cool.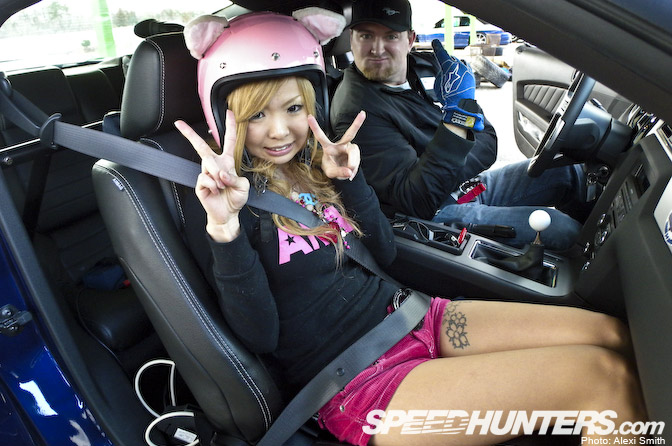 This is Maki. She drifts a pink S14, writes a monthly column for Drift Tengoku and lives in nearby Tottori. Of course, JR had to take her out for a joyride.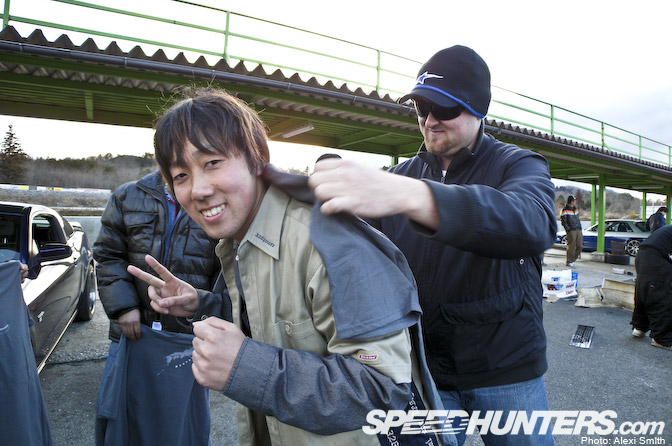 It's surprising that JR's wrist isn't sore from all the shirts he has autographed so far.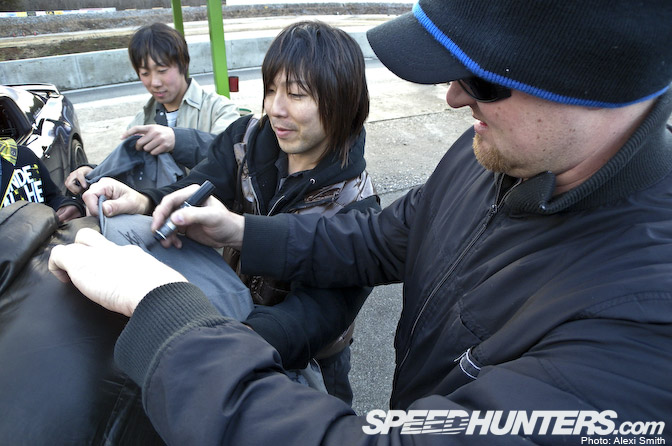 Old-school local hero Mitsuru Haruguchi wanted a shirt as well.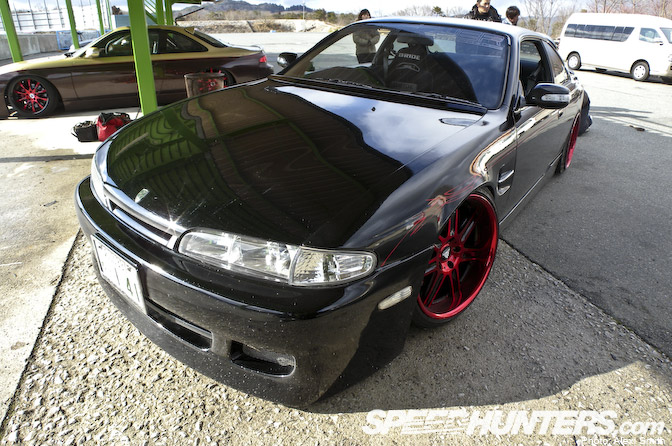 Haruguchi's personal S14 that he brought along didn't disappoint.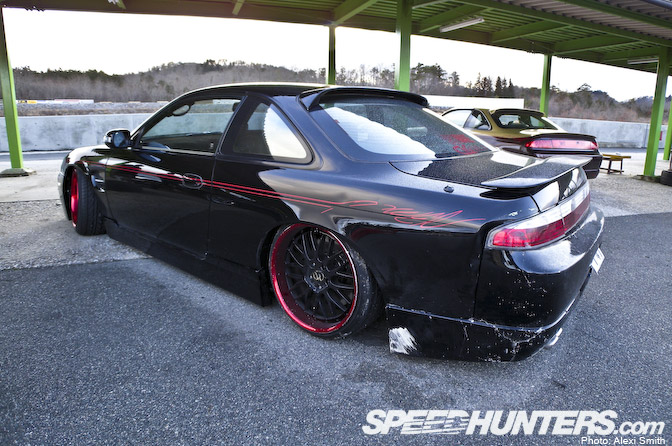 It didn't just sit in the pits either. He took it out for a good thrash with his buddies.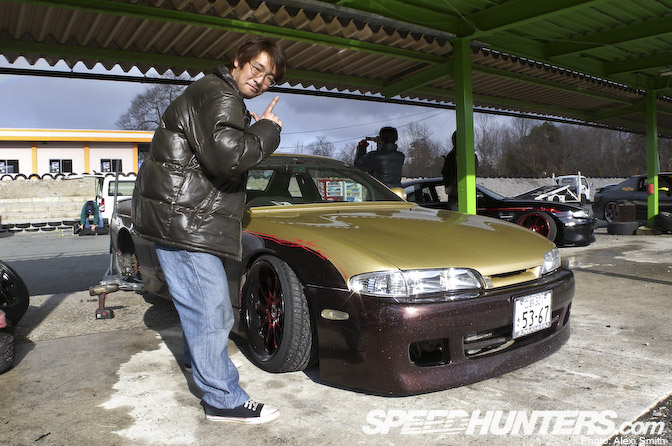 A member of Haruguchi's 326 Power crew, Takeshi Shinkawa was awarded second place at the 2008 MSC Round 10 competition that was held at Bihoku.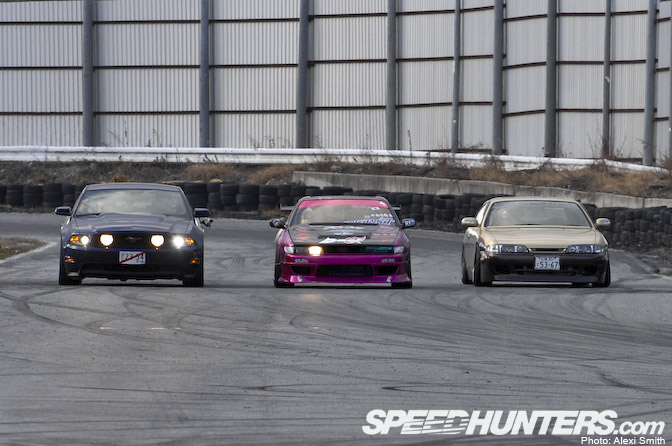 One of the reasons JR came to Japan was to share American car culture with local Japanese drifters, since they were the ones who gave drifting to the world. I think this photo sums up that sentiment pretty well.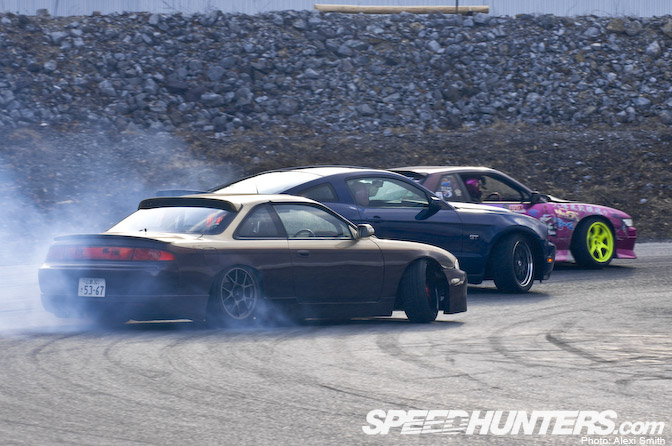 Here's what we came to see.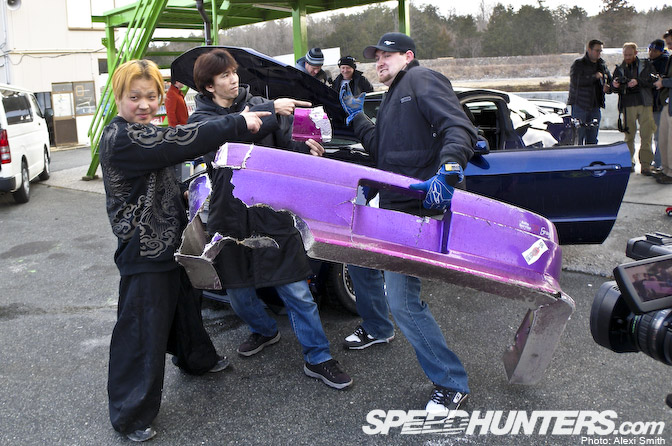 No smashed aero on the Mustang, but there was plenty everywhere else.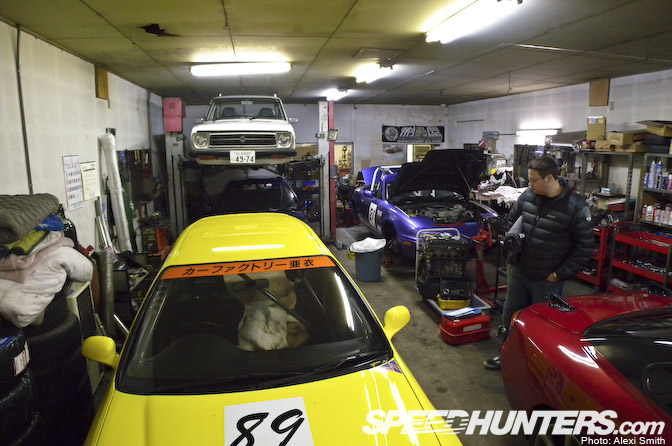 On the way back to Osaka, we stopped off at Car Factory Ai, who specialise in naturally-aspirated circuit-racing cars. Shop owner Ai reckons that everyone who goes drifting should also go circuit racing.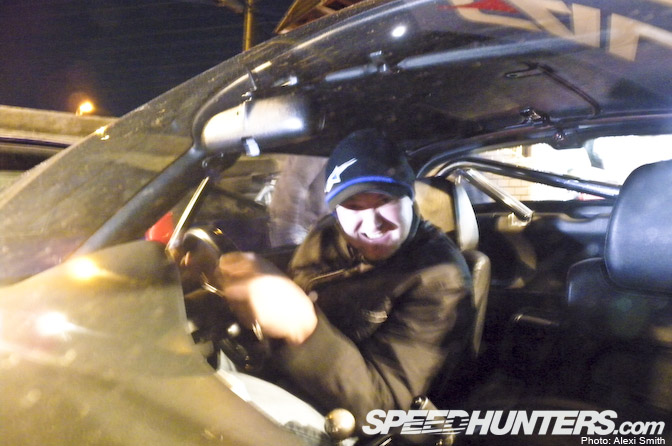 Who would have thought JR could actually fit inside a Suzuki Cappuccino?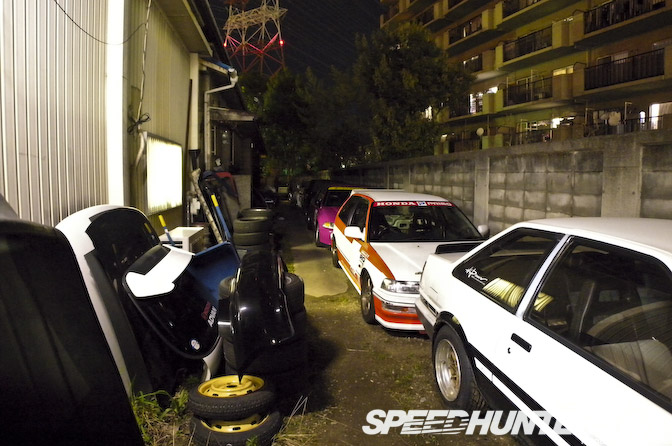 While he shoehorned himself out of the little kei-class racer, the rest of the crew took a look around the workshop. Even though we had to get going early again in the morning, it was going to be another late night of off-key singing at a karaoke joint. The following day was supposed to be a pleasant video shoot for Best Motoring's Hot Version DVD series, but the weather had different plans for us. More to come from JR in Japan!
-Alexi Smith