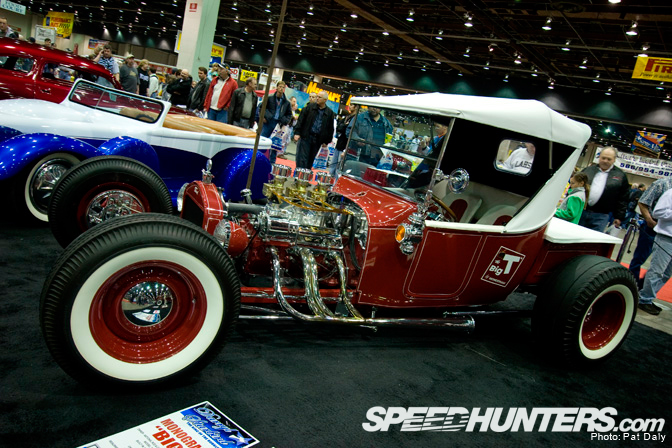 Late last week, I noticed that Detroit based photographer, Pat Daly's Facebook status stated he was going to be heading out to the Detroit Autorama. I immediately pinged him to see if he could grab some snaps for Speedhunters… This is one of the world's most important car shows, so it's essential to get a least a bit of coverage on the site no? Thankfully, Pat agreed to send a few pics my way.
Do you guys know this car? It's the Big T, one of the most important machines in the history of rodding. It was constructed by famed builder Darryl Starbird in 1961 for Monogram Models to accompany the release of a 1/8 scale plastic model kit….. This is a piece of living history….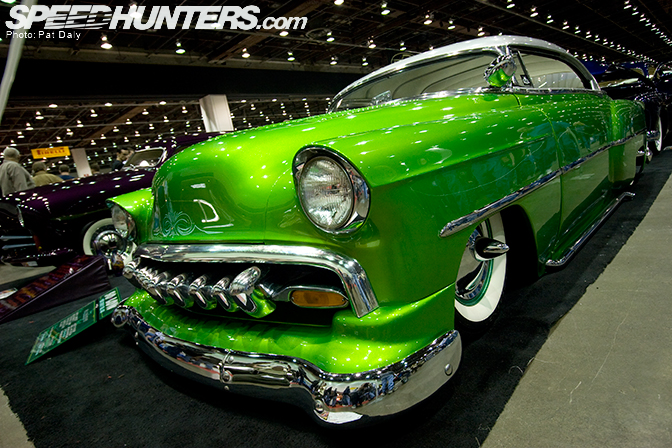 I know the tri-five Chevy's: the 55, 56 and 57 models are some of the most popular 1950s American cars going, but for me, I prefer the early 50s models…. they made perfect customs when done in a clean traditional style. This car is soooo me…..except, maybe, the colour….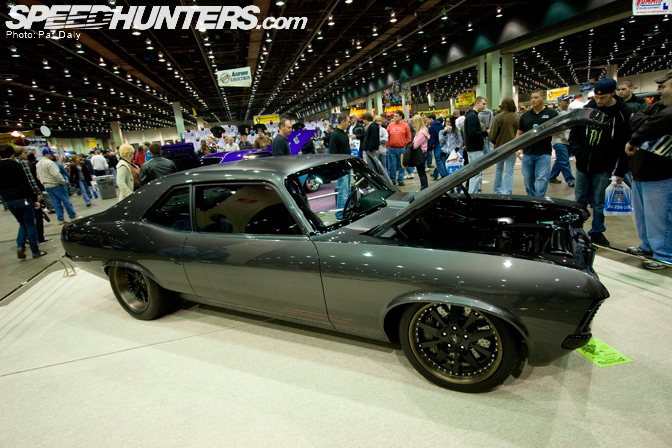 Pro Touring style hits the 1970s….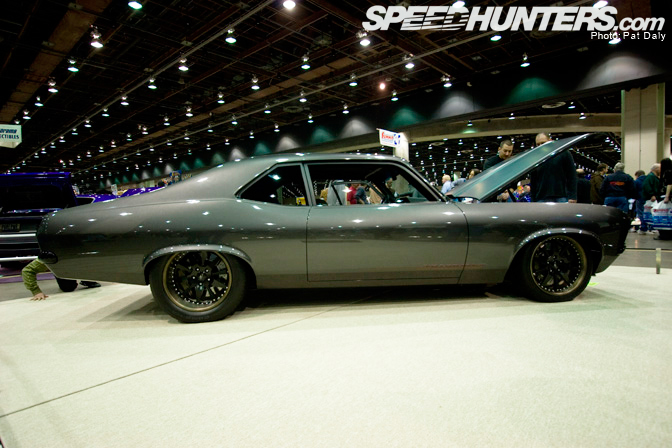 This Nova is pretty serious. I am seeing more and more, full street
machine builds on 1970s chassis… makes you wonder what's in store for
all the 1980s muscle cars currently rotting on side streets across
America. Will we be seeing mega-budget 5.0 Fox Mustang street machines
in a few years time?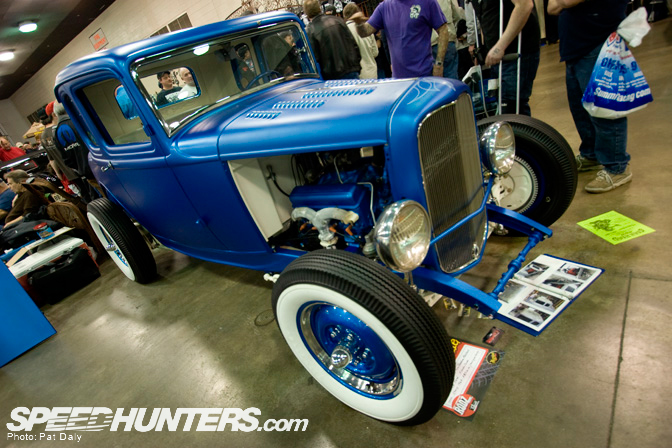 I've started to notice Hot Rods with a high stance and uncut roofs… Perhaps you could call this 1940s style, as the overall silhouette is more indicative of the early days of the scene.
Love the satin blue look BTW.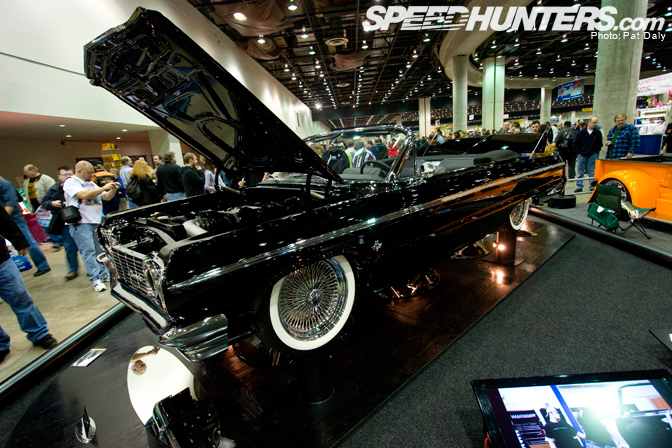 Is this a custom or a lowrider? The wheels almost look too large to be considered a proper lowrider no?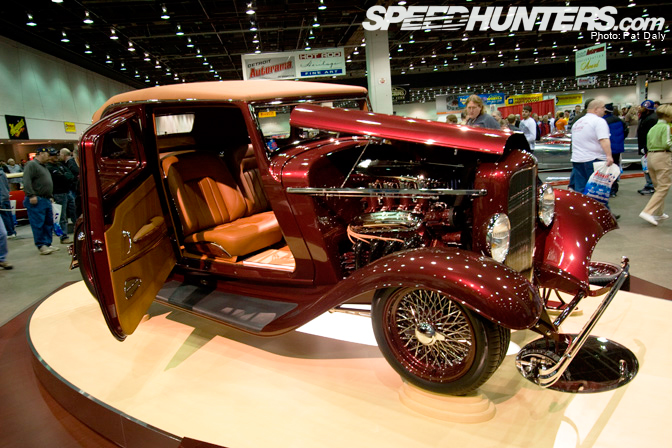 Here is the winner of the coveted 2009 Ridler award. It's a 1932 Ford called "Deucenberg". Personally I'm not that big a fan of these gizillion dollar builds, constructed for the pure purpose of winning awards… but that's just me. I like street cars.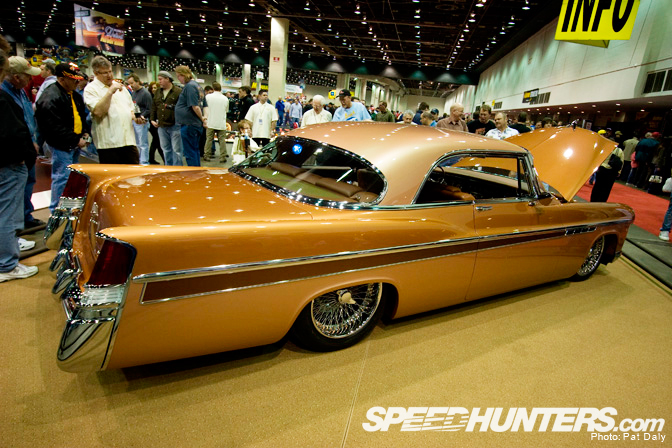 The golden age of Detroit feels like a long time ago doesn't it? I sometimes feel a bit sad when I see the great, iconic cars they used to build in Motor City. How the mighty have fallen!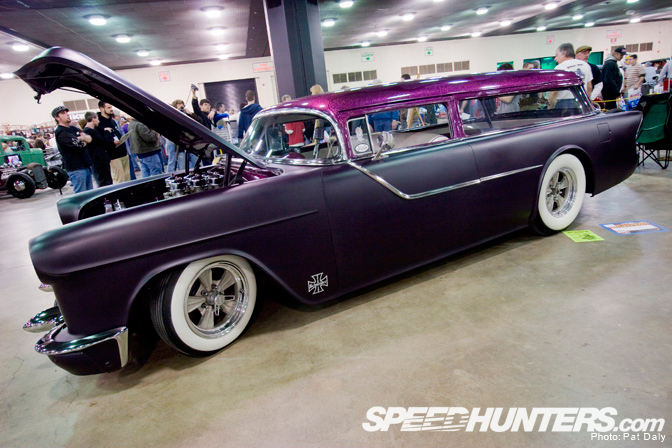 The basement at the Autorama has become known for its collection of rat rods and other new-old school style grit machines.
Hmmm… this custom wagon is almost a bit gasser-like…. Those radiused rear wheel arches are more reminiscent of gassers rather than customs… I also like the combo gloss roof with the satin painted body.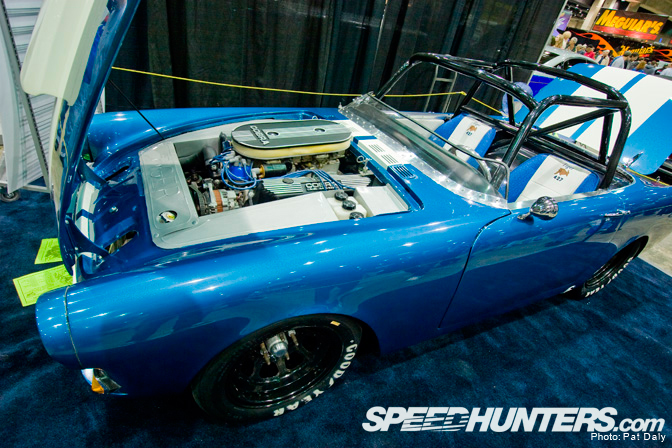 This is a rather interesting car to be at a hot rod show don't you think? A rather full on Sunbean Tiger… Take one British sports car chassis, add lots of American muscle and what do you get? Pure mayhem.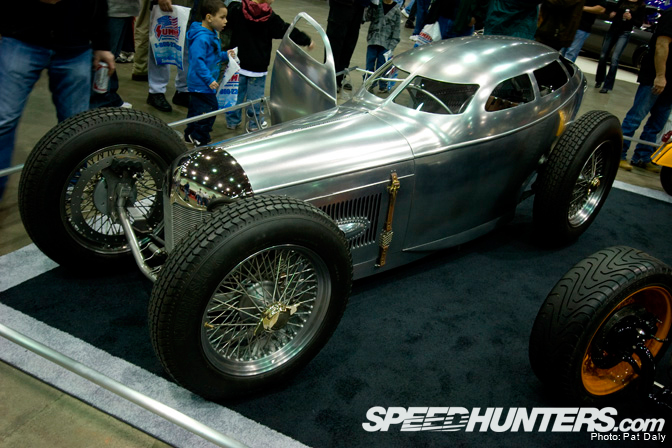 We featured the Golden Submarine as part of our SEMA coverage last November. It looks very wee doesn't it?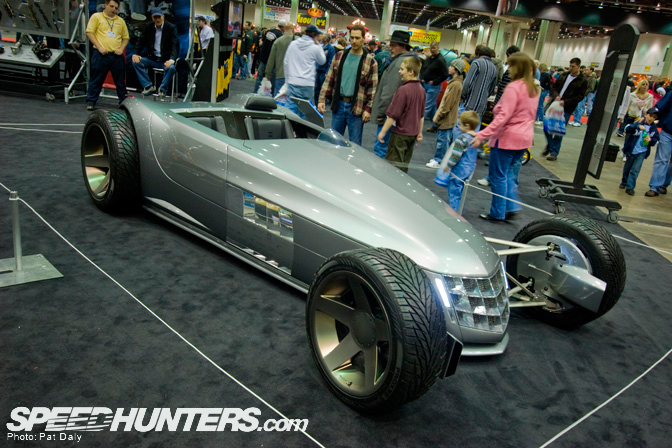 The future of rodding is here…. This is the Cadillac VSR, a forward thinking, manufacture themed rod. It's quite successful don't you think? The brake ducts are a nice touch.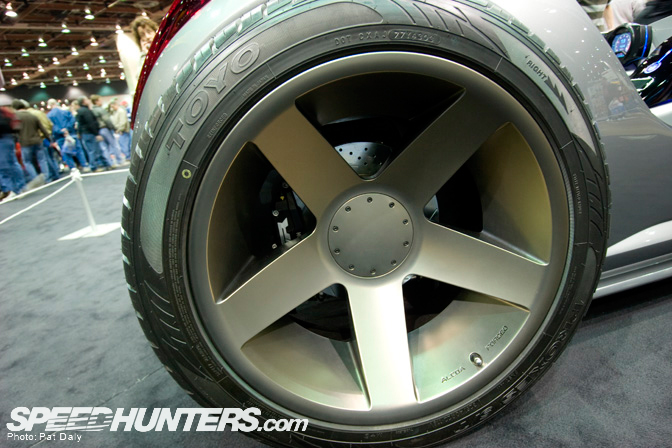 In my mind, low profile tires should be kept well away from Hot Rods and Customs…. but….. I think these Toyos work on the Caddy-Rod….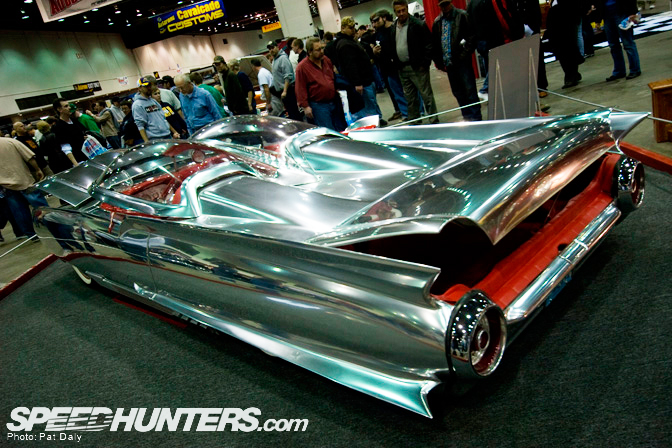 If the Cadillac VSR is a present day vision of a corporate styled future, then this is shiny piece of art is a past vision of future atomic powered times. Which do you like better?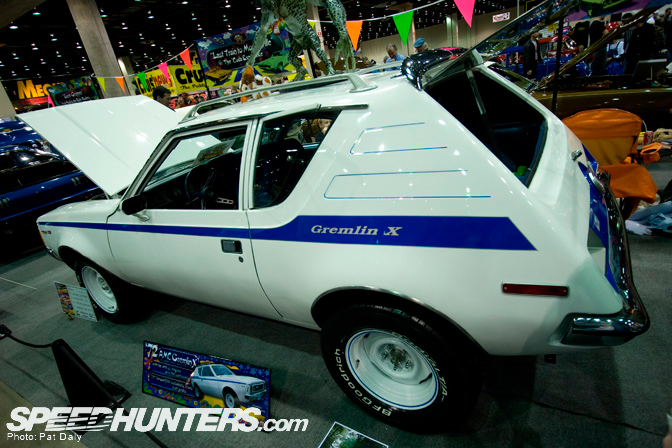 When was the last time you saw a Gremlin driving on the road? It's amazing to think that a total of 671,475 of these cars were built from 1970 through 1978. I wonder how many are still running.
Perhaps I'm a bit mad, but I think this car is kinda cool.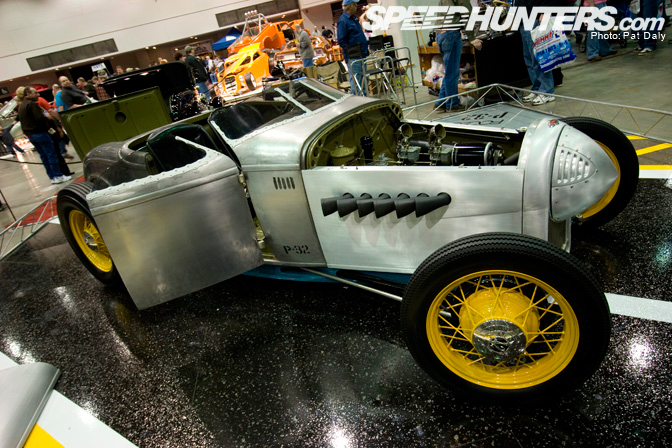 Looks like Chip Foose has finally completed his own take on the traditional rod bandwagon. Do you like it? I think the retro airplane theme is perhaps too strong, I would have made it just a bit more subtle…. but then again I'm not Chip Foose am I?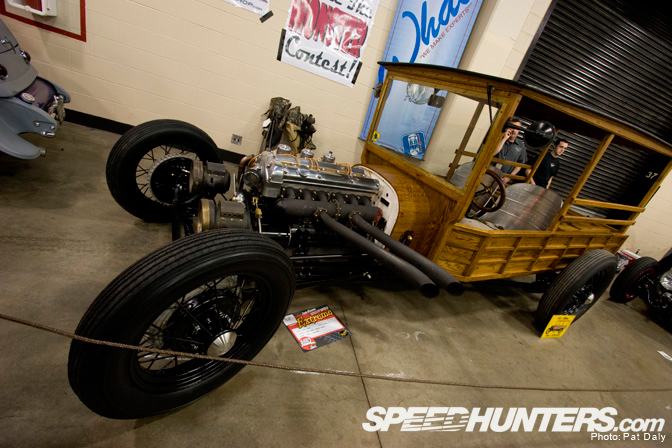 I see we are back down in the basement. This wood bodied truck reminds me of all the weird themed Rods from the 1960s, but done in a traditional style…. Pretty mad.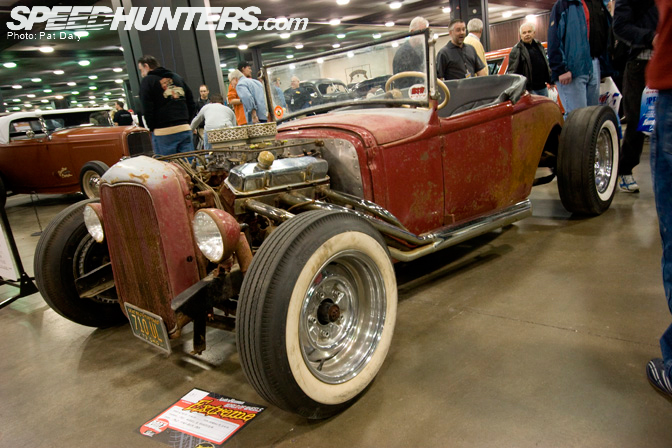 This is the hardcore way to display your car at a show isn't it?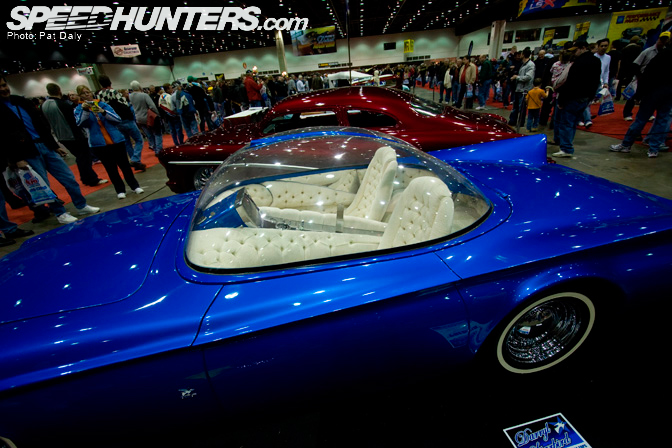 Here's another Darryl Starbird (was that his real name?) creation. We featured this '56 Thunderbird during SoCal month last October…..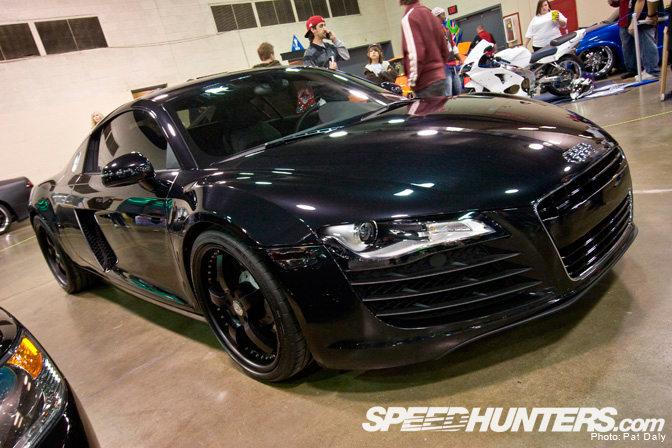 Hang on a second what's this car doing at the Detroit Autorama?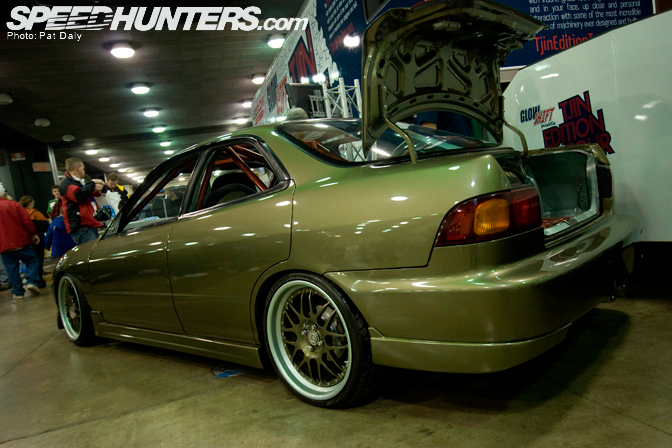 I am confused…. Surely Hot Rods, Customs, Euros and Sport Compact cars should be kept far away from each other at all times no? :>
Thanks to Pat Daly for the photos!
:R