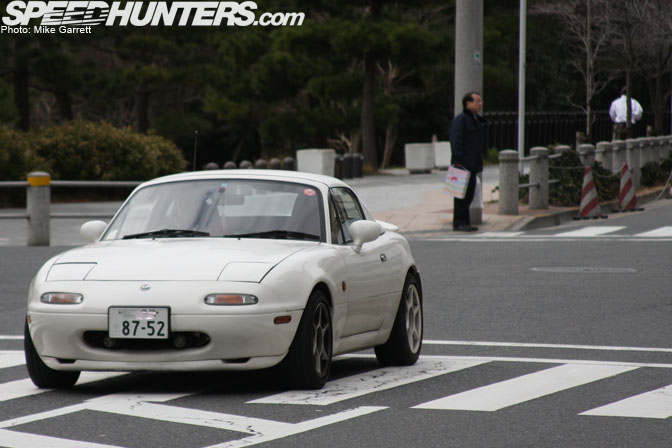 OK let's continue where we left off yesterday with some more weekend car sightings from the mean streets of the Odaiba.
The idea of saying goodbye to Japan is leaving me with mixed emotions. On one hand I'm really going to miss being surrounded by the "exoticness" of Japanese car life, while another part of me is looking forward to the freedom of being back in the USA where I can enjoy luxuries like owning a project car. Not having to pay over $50 in tolls to take a 90-mile highway trip is going to be nice as well…
OK enough of the gushy stuff. On with the car pics-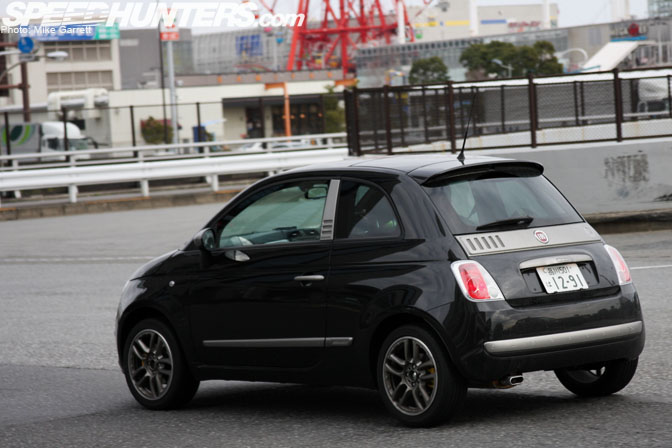 It's a bit hard to tell in the photo, but the guy driving this Fiat 500 took off from the stoplight like a complete bat out of hell. Right now, the 500 would be one of my top picks for a satisfying afternoon drive around Tokyo.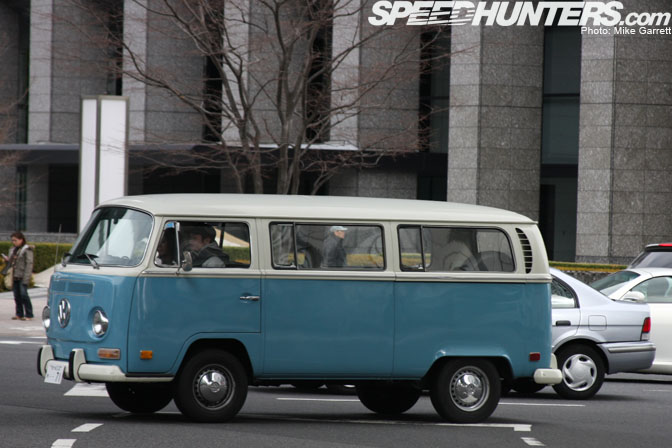 I had to do a triple take to determine if this was an actual VW transporter or a converted Japanese van. Even after being here for well over a year, I'm still amazed at the kinds of classic cars you see driving around on the streets of Japan.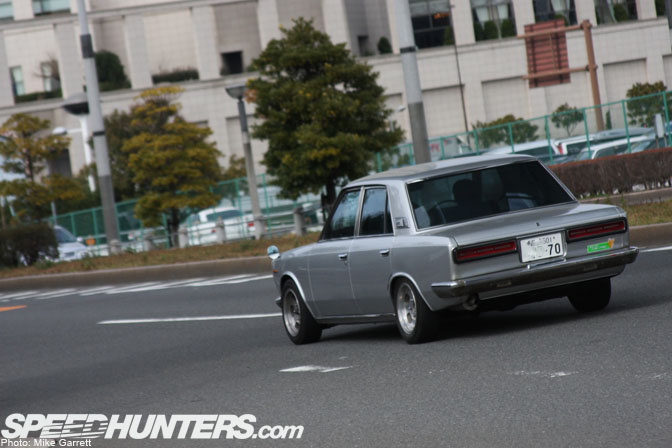 I heard the sweet sound of carbs and turned just in time to this car pass me by. I was thinking it was a four-door 510, but some of the details look unfamiliar to me. Anyone know exactly what model this is?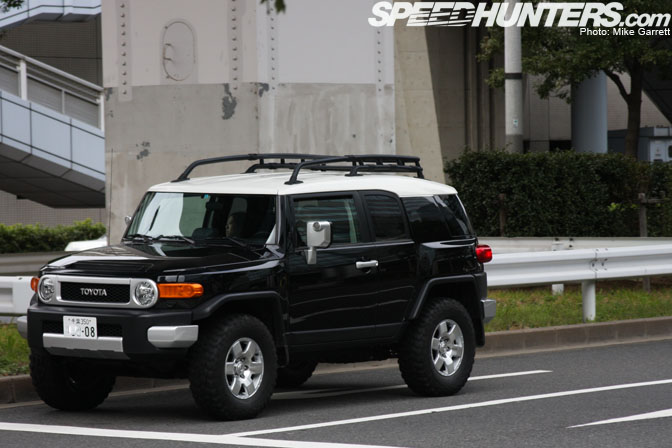 The first Toyota FJ Cruiser I've ever seen driving in Japan. If you want to drive one of these on Japanese roads you'll have to get a USDM model from a private importer. I'm not sure why Toyota doesn't offer these in the home market.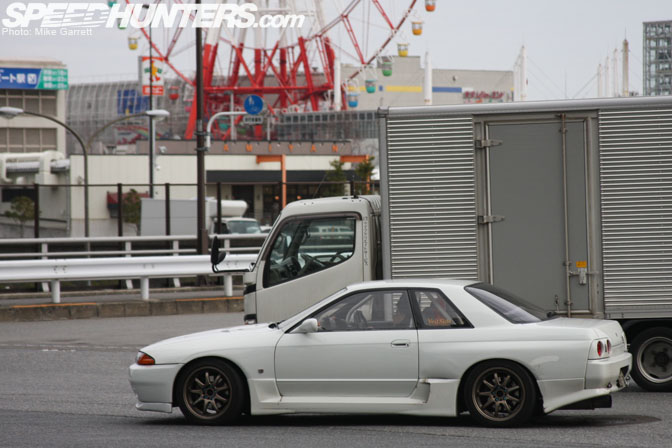 Caged R32 Skyline pulling off the Wangan. I'm sure my buddy BH will be happy to see the Veilside sticker on the quarter window.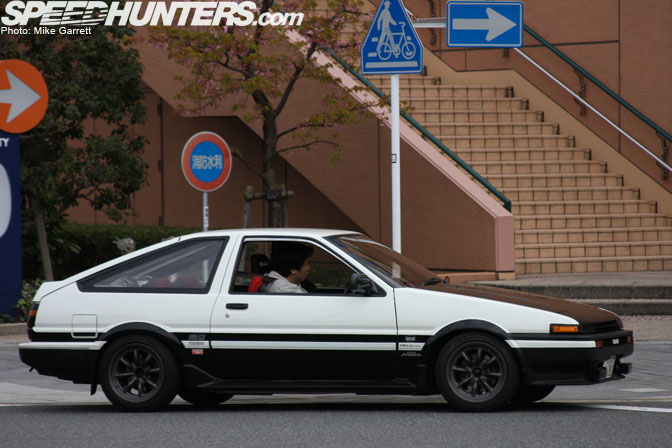 Watch as your wildest JDM fanboy fantasies come true. Not only did this car look the part of Takumi's car, but it sounded just like it as well.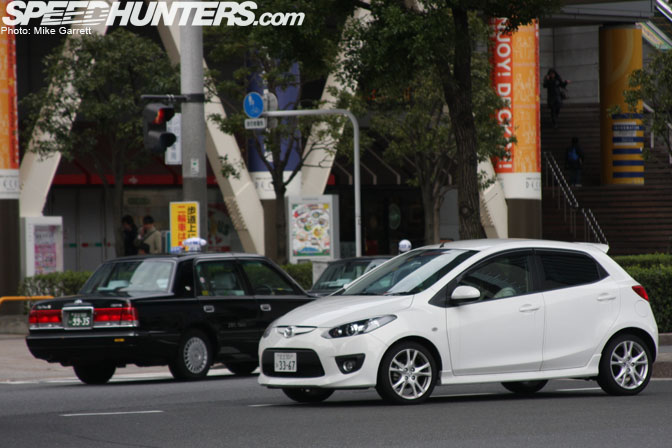 Note to Mazda: PLEASE bring the Demio (Mazda2) to the US market. The current generation Demio sport is one of my favorite Japanese compact cars ever. Even if they don't import it to the states, at least the upcoming Ford Fiesta shares a platform with the Demio. Can you see the resemblance?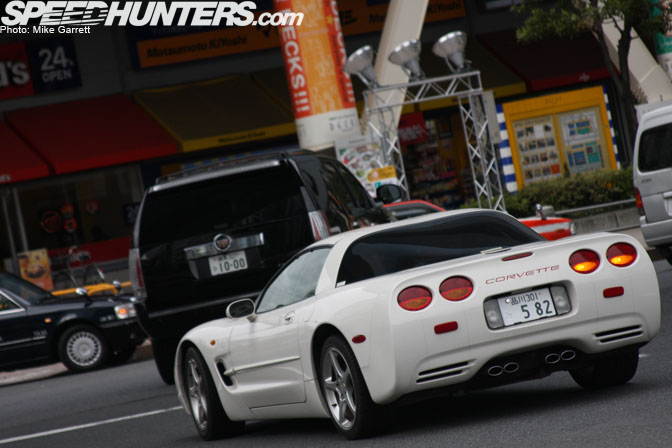 Corvette and Escalade. Wait, what country am I in again? I guess I need to start getting used to seeing these cars at every stoplight again.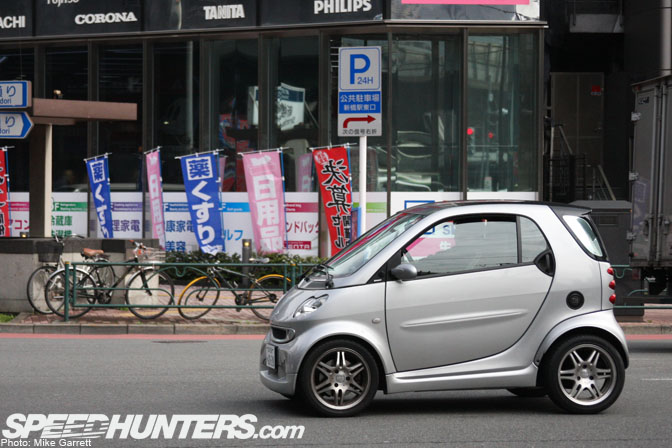 Finally, another Brabus Smart. This one was actually spotted outside of Shimbashi Station.
I'm really going to miss doing these kind of stories while I'm in the US…
-Mike Garrett