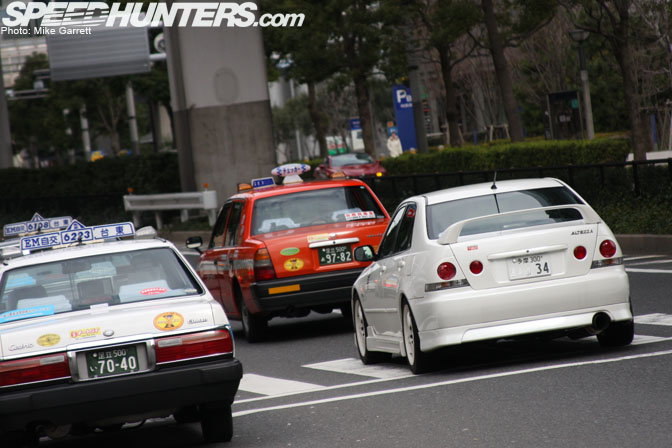 It's hard to believe, but just nine days from now I'm going to be back home in California. I've been so busy over the past several days working, packing, and preparing for new life in the USA that I guess it's just starting to hit me now. Before I head back, I still have some cool Japanese material to post though. Last weekend when I was in Odaiba shooting photos for the Megaweb and History Garage features, I also spent some time on the streets taking snapshots for another one of my "car sightings" stories.
Being a popular leisure spot and central Tokyo's only real "seaside" area, you'll see lots of cool cars cruising around Odaiba on weekends. It's the perfect destination for a nice weekend doraibu (drive).
So what kind of cars did I see this time? A bit of everything really, spanning from microscopic Smart Cars to hulking Hummers.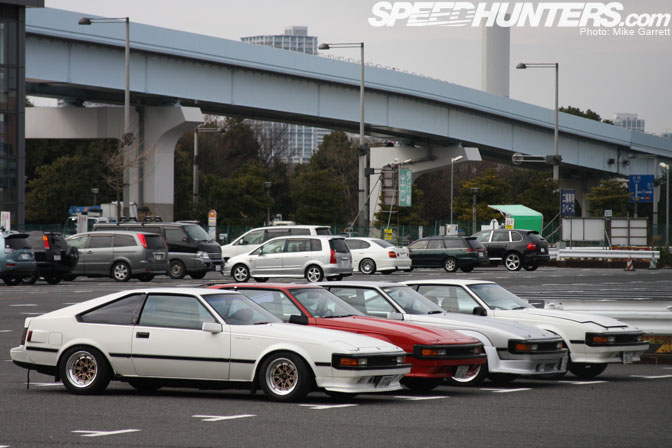 In the famous parking lot where the D1, MSC, and JCCA events are held, I spotted a group of four Toyota Celica XX's (AKA second generation Supra). Seeing just one of these cars "in the wild" is pretty rare, so I was amazed to see this many of them in one spot. Obviously an owners gathering of some sort.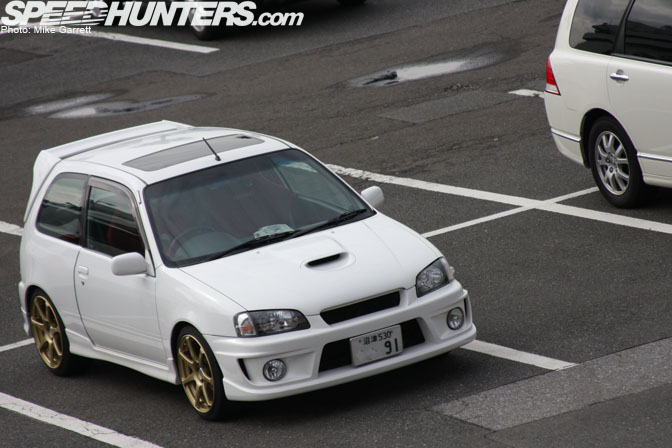 Also found this clean EP91 Toyota Starlet with a set of gold Advan T7 wheels. If you look closely you can see a pair of bucket seats inside. I tried to show a little love for these cars during Toyota month, but I still don't think they really get the attention they deserve.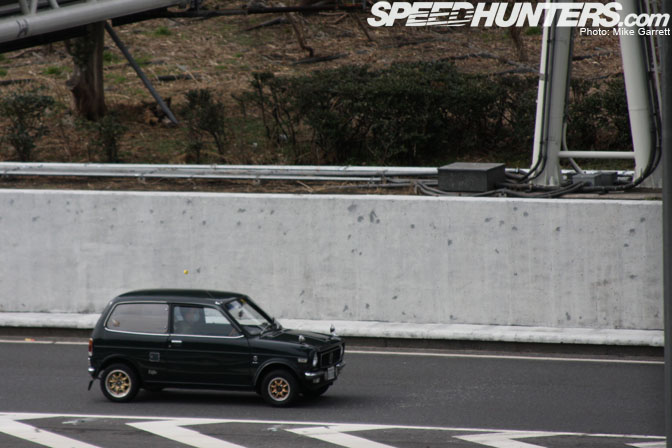 This vintage Honda Life was putting down the Wangan. Perhaps coming from the classic car show that was happening down the road in Yokohama?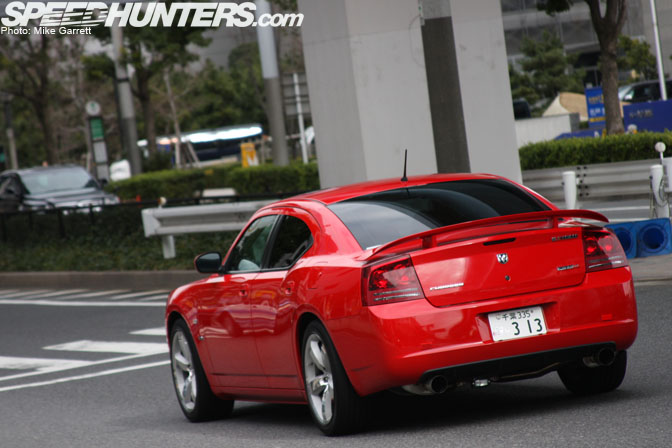 Here's a shiny red Dodge Charger SRT8 bringing some Hemi muscle to Tokyo Bay. In the USA a car like this a commonplace, but it's got a lot presence next to the dull taxi cabs and minivans that fill the streets of Tokyo.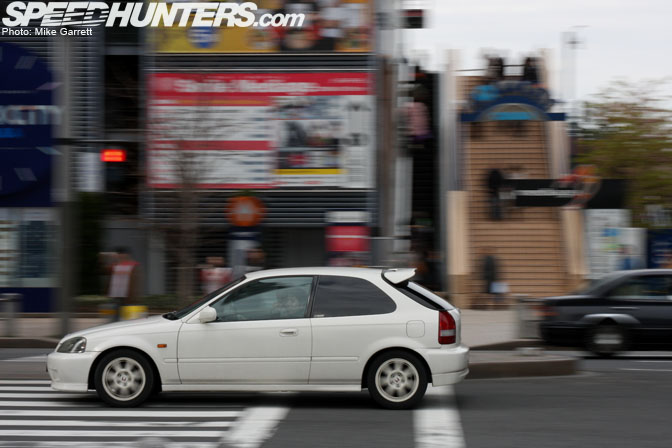 I'm finding that doing panning shots of cars on the streets can be just as fun as at the race track.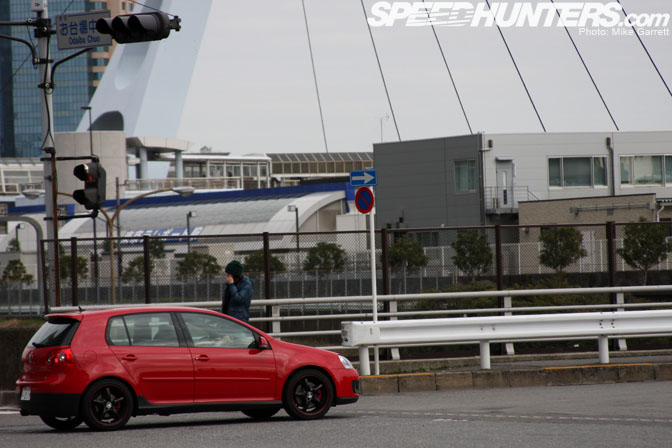 When I see cars like this MKV Volkswagen GTI, I wish I could have spent some time investigating Japan's watercooled VW scene before moving back to the states. Will have to add that to the list for future trips…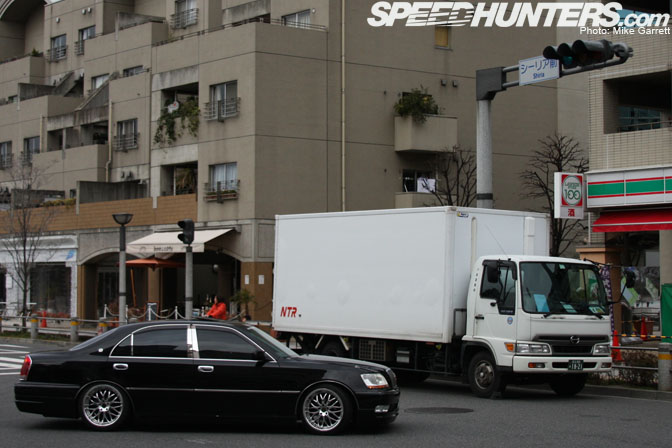 A little lux action with this Crown Majesta cruising in front of Odaiba's high rent seaside apartments.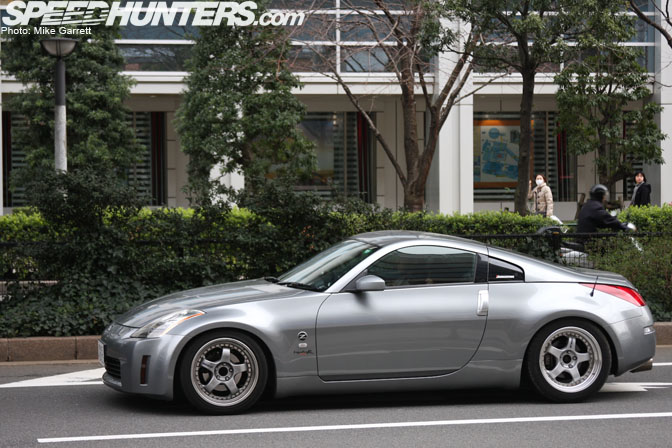 All the talk these days is about the Z34, but the Z33's are still great looking cars with a few simple upgrades. This car's VQ35 was making some nice noises through the Fujitsubo Legalis exhaust system.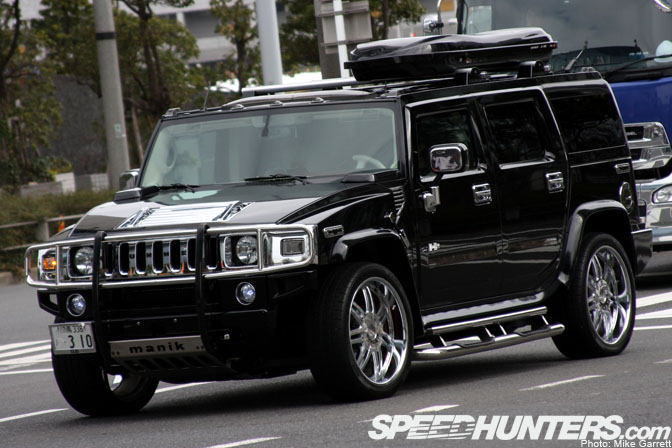 And finally, a blinged out Hummer H2. Right now these things are probably more popular on the narrow streets of Tokyo than they are in the USA…
More automotive finds from the streets of Odaiba coming soon.
-Mike Garrett