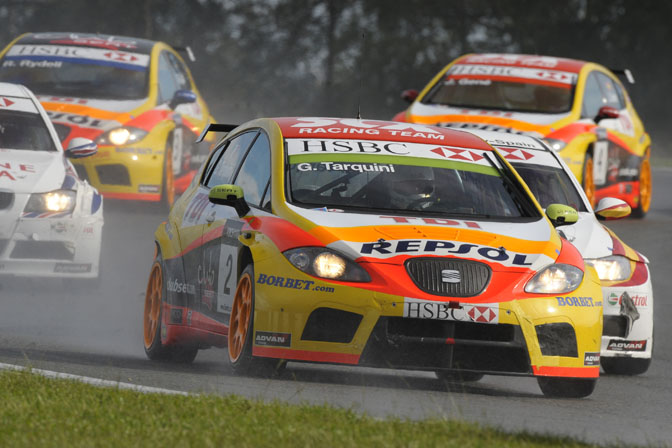 A quick follow-up post, given our World Touring Car Championship Preview, which we posted last week.
Despite recent rule revisions, SEAT Sport continued their domination of the WTCC with rounds 1 and 2 of the 2009 season in Curitiba. Current champion Yvan Muller was on Pole Position for race 1, the nearest BMW in 5th place. Muller would take a lights to flag victory with team mates Jordi Gene, Rickard Rydell and Gabriele Tarquini just a couple of seconds behind.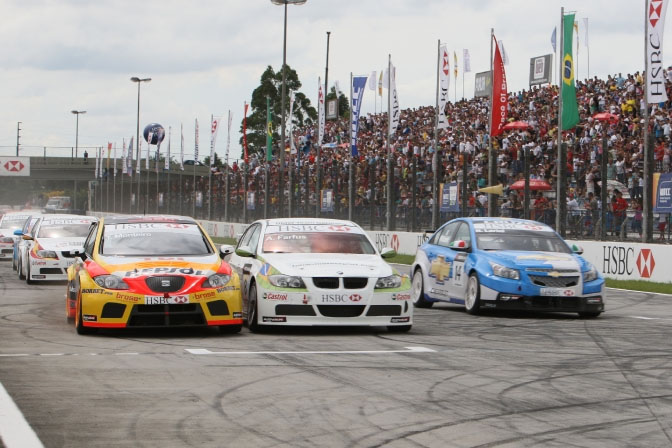 5th place was originally Nicola Larini, driving the new Chevrolet Cruze. Post-race, Larini and three other drivers were given time penalties for overtaking before the start finish line after a safety car period.
Agusto Farfus, above, was the first of the BMW's in disapointing 5th place.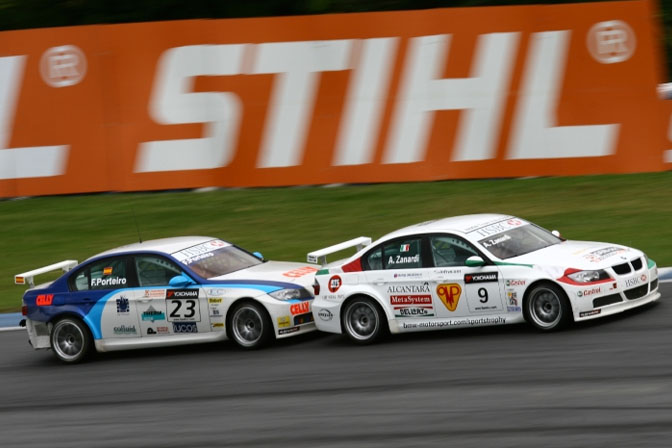 Despite BMW on the first two rows, wet weather conditions helped SEAT move to the front again for Race Two. The race started behind the safety car for the first two laps. Tarquini, in the SEAT taking the lead from pole sitter Feliz Porterio on lap 5.
Tarquini remained up front with team mates Rydell and Gene taking the remaining podium positions. Yvan Muller was 4th, with unrelated name sake, Jorg Muller, the first of the BMW's in 5th. It was a surprising result for the Spanish team and a very disappointing one for BMW.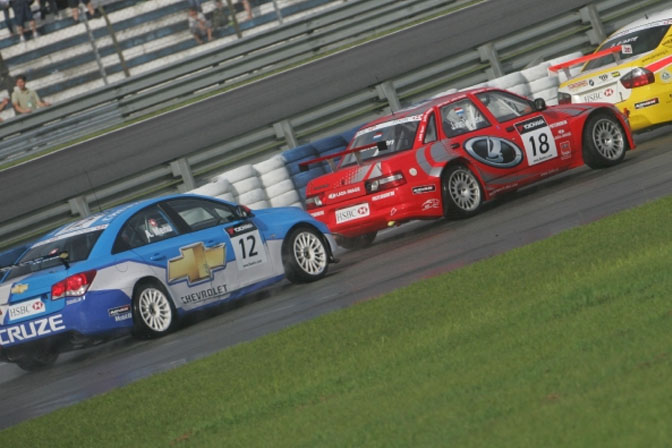 Chevrolet had a reasonable debut, with Alain Menu scoring fastest lap in race two and Nicola Larini's performance in race one. Lada also scored their first manufacture points and lay 3rd, ahead of the Bow-tie.
It will be interesting to see if BMW can redress the balance in Puebla, Mexico towards the end of March.
-Andy Blackmore