As you have been seeing with all of our Sebring coverage over the past few days, this past weekend was a big one for motorsport. While the ALMS season launched stateside, across the pacific the 2009 Super GT season also kicked off with a rain-soaked race at Okayama International Circuit. The big story last year in Super GT was of course the dominance of the GT-R in the GT500 class, and a lot of the diehard Nissan fans were anxious to see how the GT-R's would do in their second year of competition.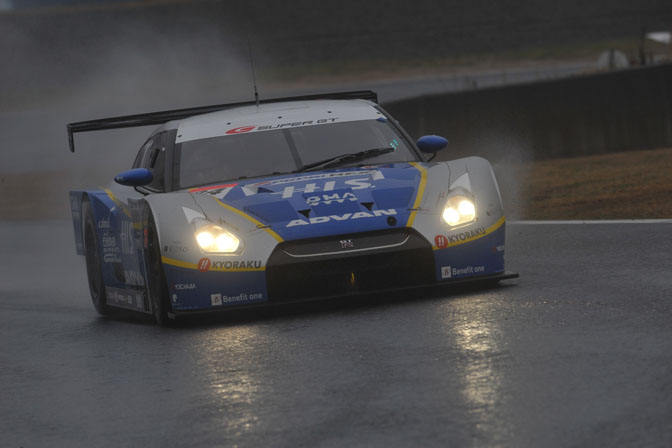 If you are a Nissan fan, then you'll be happy to know that the GT-R has started off the season on the right track. The HIS Advan Kondo GT-R driven by Joao Paulo Lima and Seiji Ara  took the victory in the GT500 class after staying out front for nearly the entire race. This was the GT-R's fifth straight GT500 victory, dating back to round six of the 2008 season.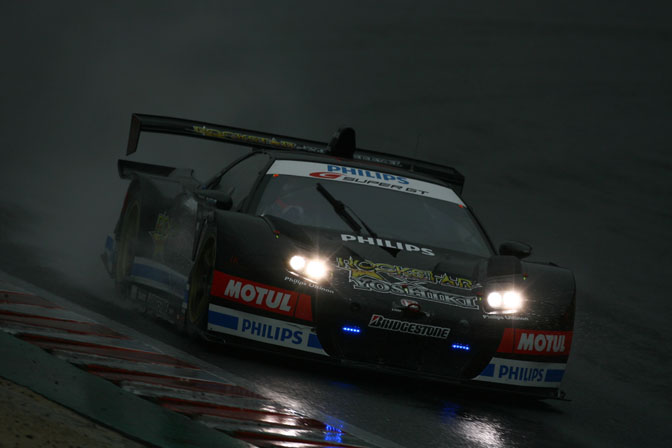 Second place in GT500 went not to another GT-R, but to the new Rockstar x Yoshiki NSX driven by Ryo Michigami and Takashi Kogure. Despite an incorrect tire choice for the wet course, the NSX did an admirable job of holding onto second place behind the GT-R and its dominant Advan rain tires.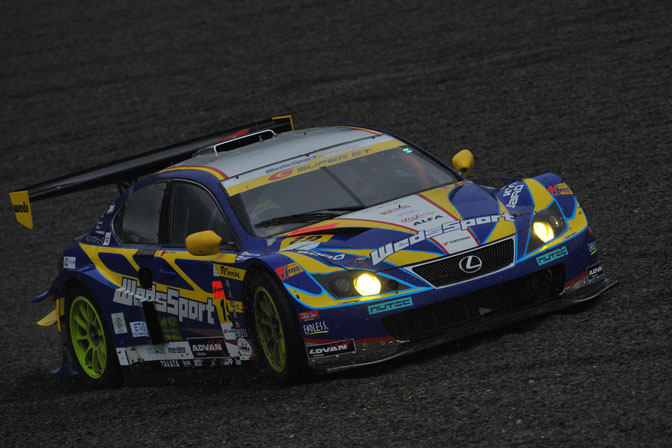 Even though this photo shows the WedsSport IS350 taking a trip off course, Manabu Orido and Tatsuya Kataoka were able to pilot the Lexus to victory in the GT300 class. This is the WedsSport IS350's second GT300 victory since its debut last year.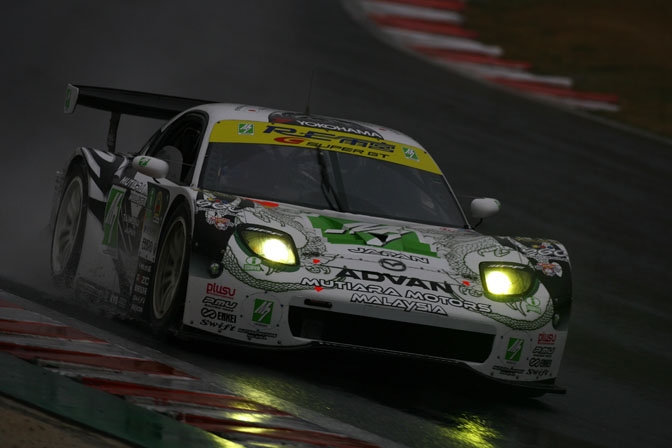 And finally, a shot of the Mutiara Motors RE Amemiya RX7. Like Masao Suenaga's D1GP FD, the Amemiya Super GT car is now sponsored by Mutiara and sporting a new livery for the '09 season. There has also been a driver change, with NOB Taniguchi now behind the wheel along with Ryo Orime. The car finished right behind the ARTA Garaiya for third place in the GT300 class.
The next Super GT race will be held at Suzuka Circuit next month.
Photos courtesy of Super GT
-Mike Garrett