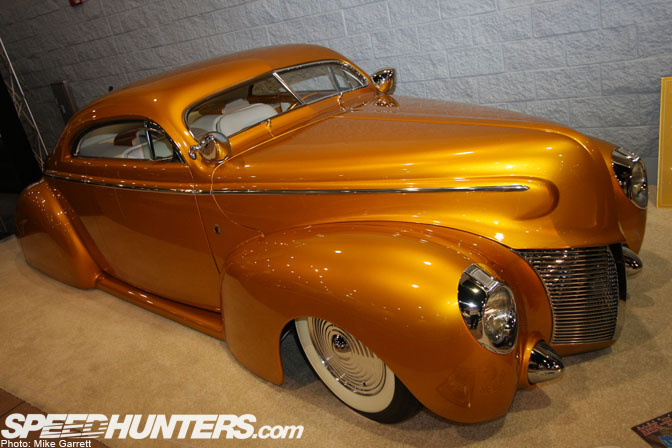 And now for a bit more chromed and slammed goodness from last weekend's Autorama here in Fresno. As I mentioned before, a lot of the cars at this show were of the typical "street rod show car" variety, so I didn't spend too much time photographing those. It did get me thinking though, in 30 or 40 years from now, are those high tech billet rods going to be forgotten, or looked at with the same nostalgic appreciation that "traditional" rods get today or. Will street rods even exist in the year 2049?
Anyways, let's get on with the rest of the photos-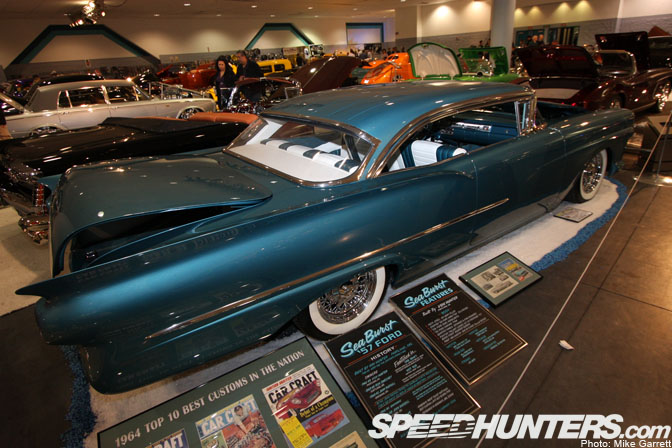 The Oregon-based "Sea Burst" '57 Ford is another one of the period show vehicles that was brought to the Autorama this year. Back in the late '50s and early '60s, the term "custom car" meant much more than a set of cheap wheels, a billet grill, and a "system".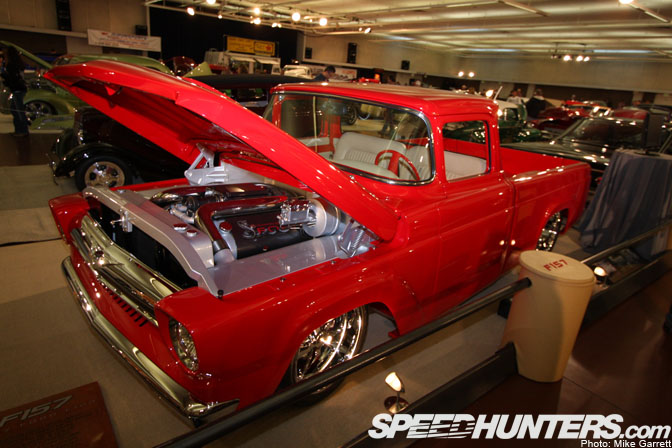 For a more of a  modern touch, here's a tough-looking '57 Ford F100 pickup powered by a DOHC Mustang Cobra motor. The interior looked original, but the Cobra gauge cluster had been retrofitted into the dash for a more modern touch.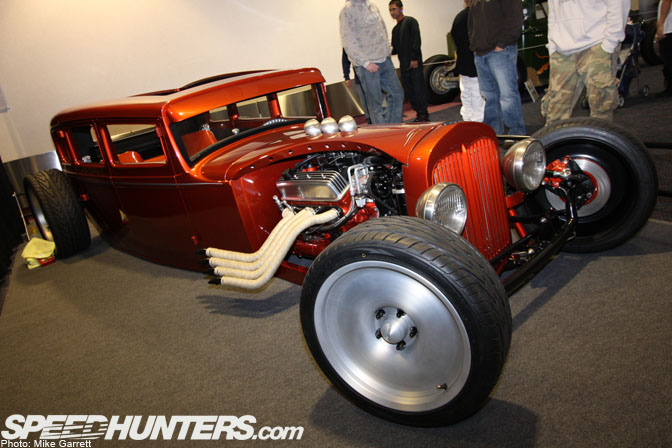 I want to say that I've seen this crazy-looking sedan before, but I can't remember exactly where it was. A past SEMA Show perhaps?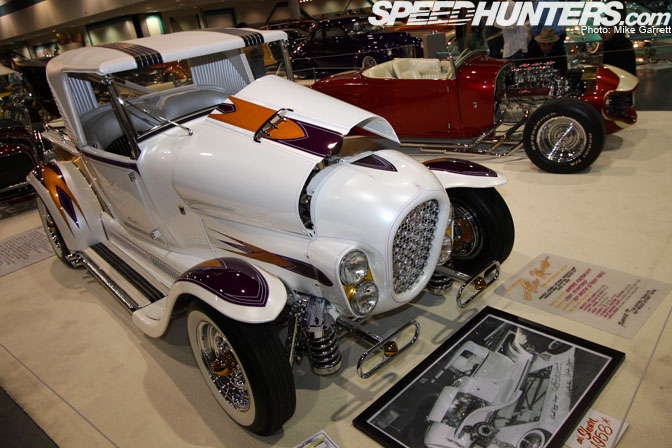 Another historic show car here – the "Ala Kart" '29 Ford Roadster originally designed by George Barris. "Ala Kart" looks exactly the same as it did when it won the "America's Most Beautiful Roadster" award at the Grand National Roadster Show back in 1958.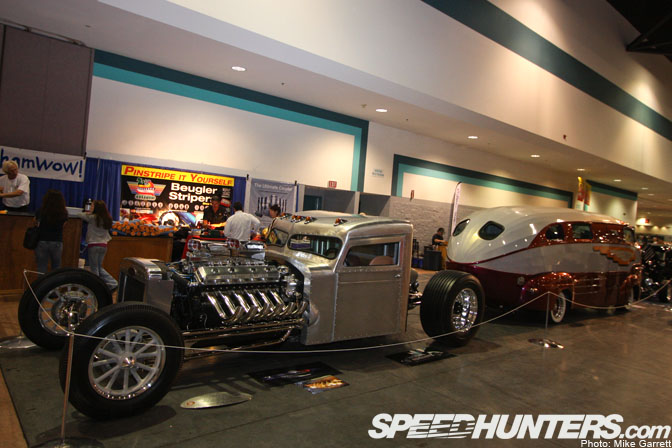 This Detroit Diesel-powered monster looks like it could have come straight out of a toybox full of hotwheels. I just wish I could have heard what this thing sounds like…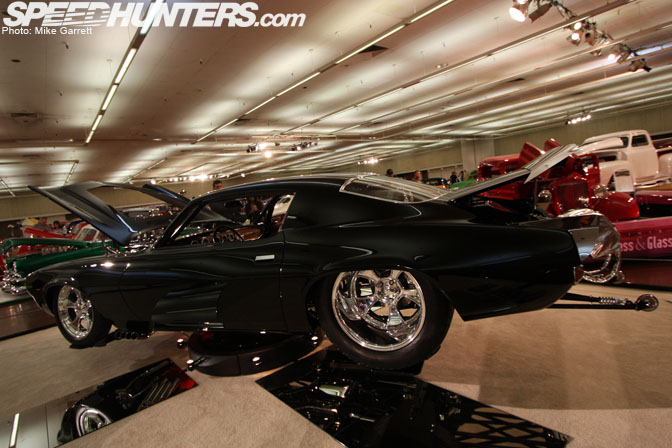 This early second gen Camaro show-drag car was of the newest cars in the whole show. Not really my taste. but cool in an over-the-top kind of way.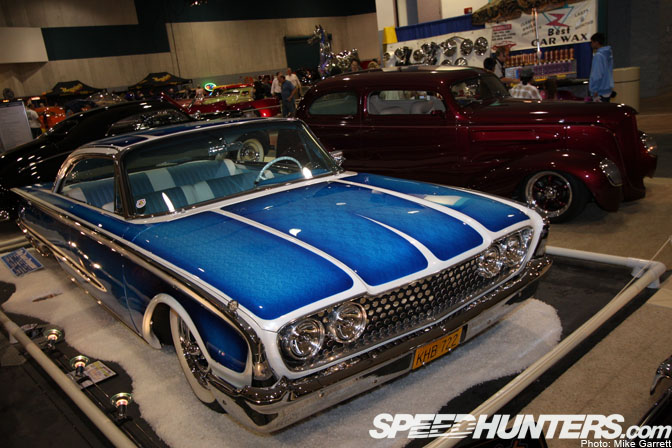 I've seen photos of this custom 1960 Ford Starliner making its way around the net recently, and was happy to finally see it in person. Absolutely stunning.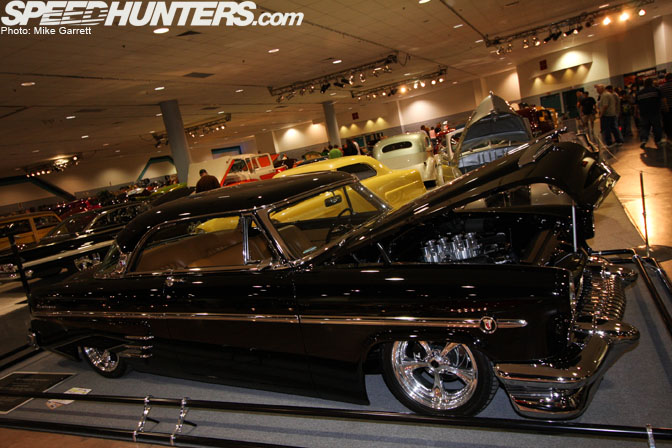 Of all the cars in the Autorama this year, I'd pick this '54 Mercury Monterey hardtop from Murietta, California as my favorite. There's just something great about vintage styling mixed with a modern powerplant (in this case a 32-valve Ford V8 with individual throttle bodies!). It's not a retro kustom and not a trendy new-age build, but a fine combination of the new and the old into one timeless package.
I'm already excited to see what kind of cars Blackie Gejeian will gather for next year's Fresno Autorama.
-Mike Garrett