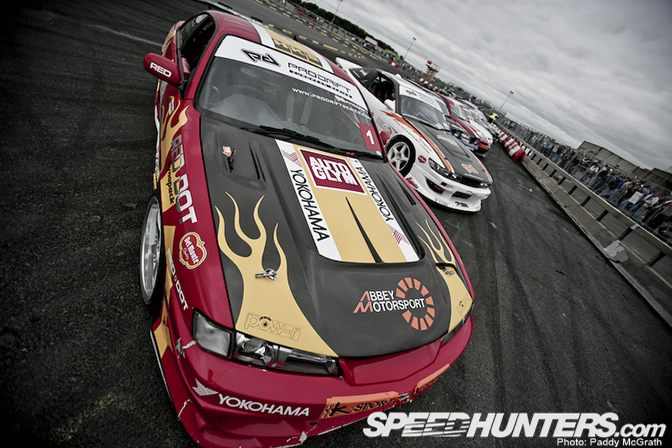 It would seem that for every year that passes that the Irish & UK drifting scene always surpasses itself. Since the first pair of tires were burnt in anger back in 2001, the scene here has expanded into something beyond what any of us could of imagined. Although we may not have factory backed teams like in the USA, it would appear that it is only a matter of time before we are on a similar playing field with our American cousins. For 2009, Prodrift have teamed up with UK series BDC to bring us the first ever inter-Ireland-UK drifting championship. Featuring rounds at such recognised circuits as Donington Park, Croft, Lyddenn Hill, Mondello Park and a custom built street course at Punchestown.
Along with this, the European Drifting Championship will be hosting rounds at Oulton Park, Knockhill, Silverstone, Santa Pod and Snetterton. EDC in 2008 brought Team Orange members Kumakubo and Tanaka to the European scene with them competing at several rounds… we'll see what surprises they have in store for 2009! Regardless of your affiliations with any series, 2009 promises to be a huge season in European drifting. There may be a recession and no area of any motorsport is safe, so it's up to everyone to work together in 2009 to make this the best year yet.
Now we will look at some drivers who will be competing in Prodrift and EDC in 2009 …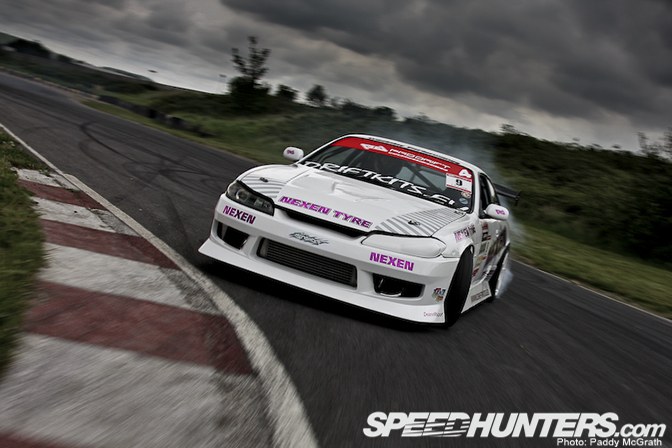 2008 saw 16 year old James Deane, take both Irish and Prodrift Championships along with the privilege of competing at the RBWDC as the youngest competitor. James is keeping a tight lid on his 2009 plans, but he will be one to keep an eye on in 2009.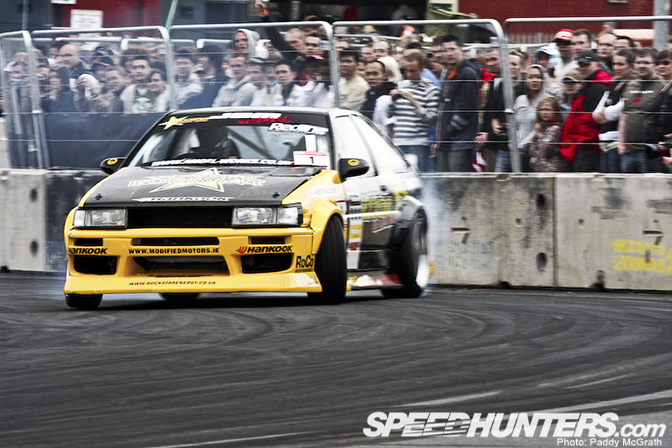 Alongside him at the RBWDC was JDM Allstars champion Eric O'Sullivan. Eric will be appearing back in the S2000 powered AE86 for 2009 but will also be competing a full season of Formula D in a RWD STI Impreza.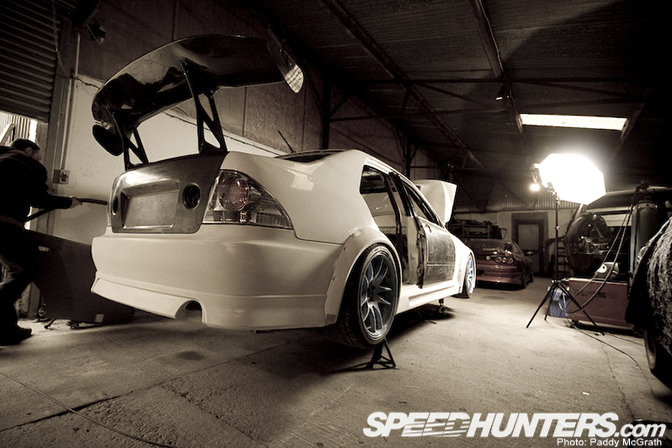 Martin Ffrench will be campaigning in both Prodrift and JDM Allstars this year in two SXE10 Altezza's. The Irish based car will be SR20 powered whilst the UK based car will be powered by a Dragon Performance 13B Rotary. Ffrench will also be joining the WKD Imports team for 2009.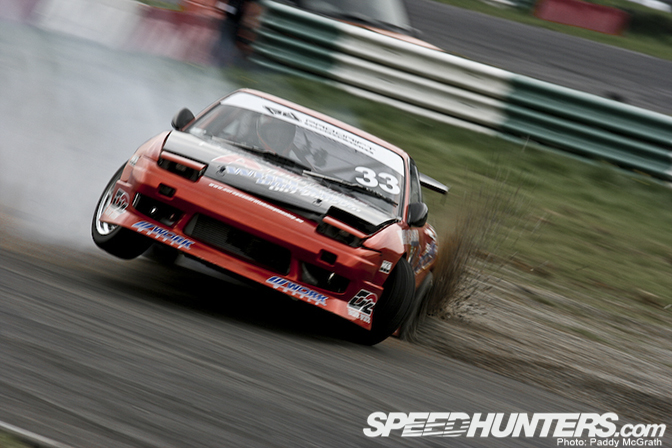 Joining Ffrench on the WKD Imports team will be Irish drifting legend, John Power, better known as Johnny P to his fans, his super aggressive style of driving is not to be missed.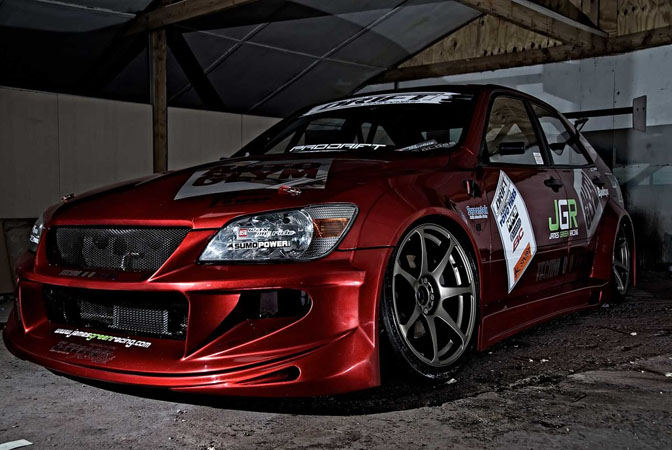 Another highly anticipated car is the new Steve 'Stiggy' Evans drift Lexus. Speedhunters will be presenting a full feature on this car very soon.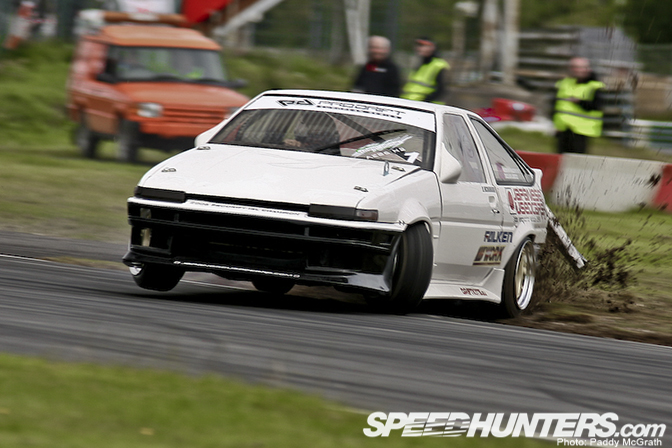 Formula D regular Darren McNamara will be behind the wheel of one of his 86's for the 2009 season.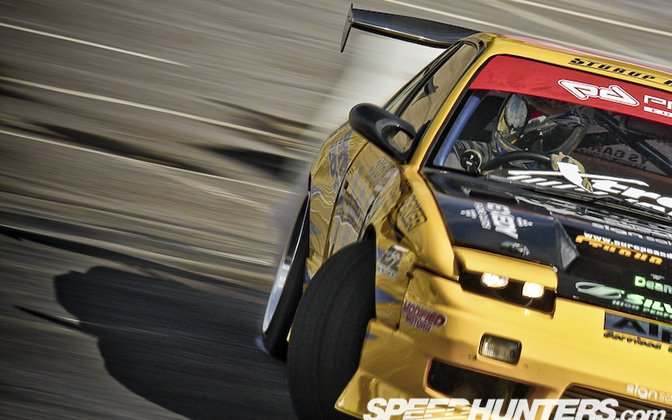 Second place finisher in the 2008 Irish Prodrift Series, Dean Kearney will be returning in his familiar Nissan Onevia along with his freshly rebuilt BN Sports PS13, former Koguchi D1GP car.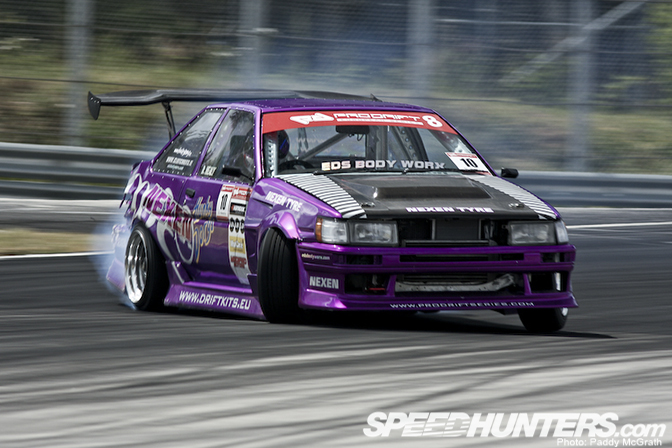 Dennis Healy who picked up his first win in 2008, will be returning in his SR20 powered AE86 coupe.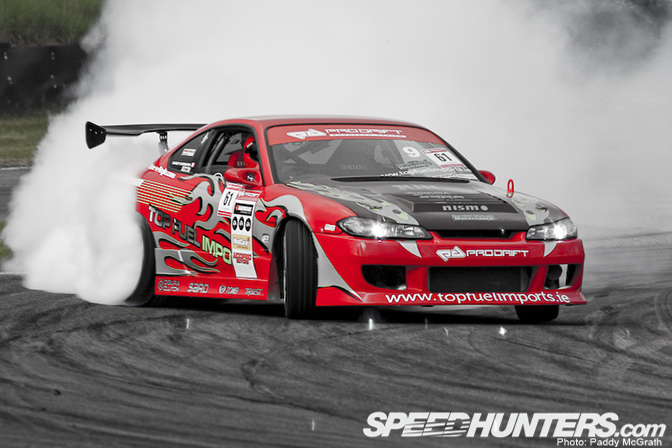 Christy Carpenter will be driving an RB powered BN Sports S15 for 2009. His 2008 car above has found it's way to Team Japspeed in the UK.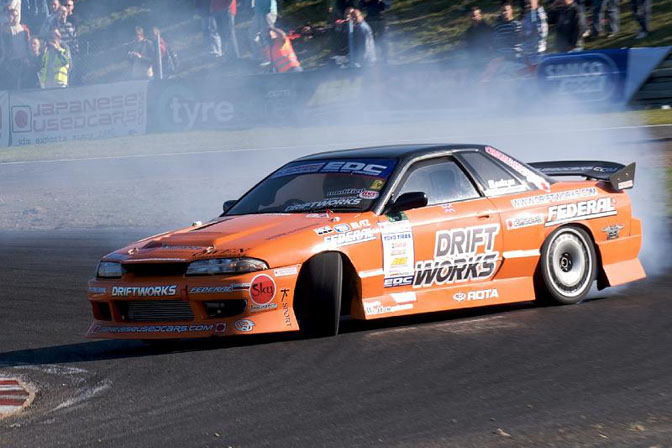 Reigning EDC Champion Ben Broke Smith will be dropping his well abused JZX81 in favour of the Driftworks R32 Skyline to contest the 2009 EDC series.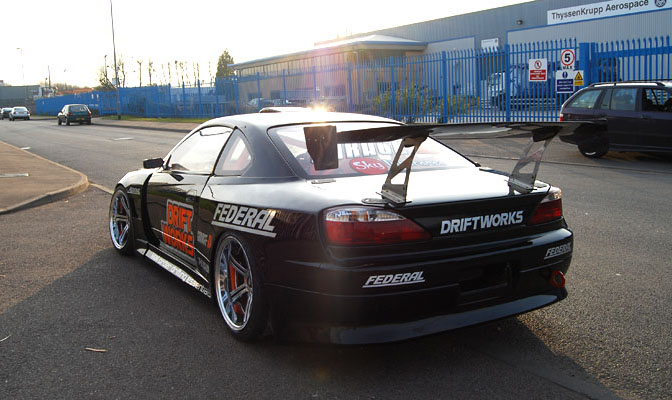 Speaking of Driftworks, Phil Morrison will be campaigning 2009 in his world famous 2JZ powered S15. For 2009, Phil has gone to the darkside with a new black paint scheme to reflect the 666bhp the car is now putting down.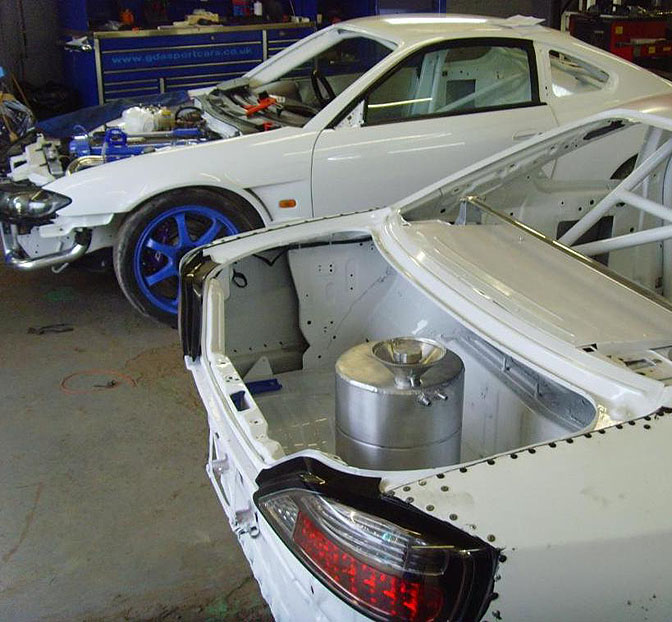 Boyzone band member Shane Lynch will be driving one of two Japspeed S15 Silvia's for 2009, powered by the well proven RB25.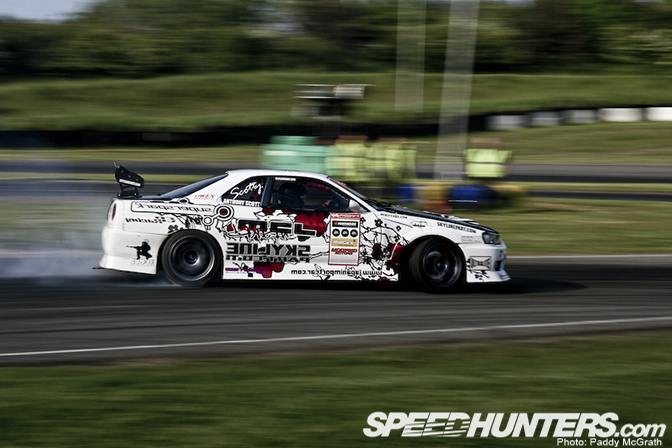 Finally, Skyline Parts driver Anthony Scott has dropped the R34 Skyline in favour of a Rocket Bunny 6666 kitted PS13, running an RB26.
Alongside EDC and Prodrift  will be the JDM Allstars series. The JDM Allstars events market themselves as an extreme sports style event, featuring drifting, FMX, skateboarding and BMXing. The drifting event attracts the best drivers from Prodrift, EDC, BDC and even some more from mainland Europe. The event is strictly invite only, ensuring the highest level of drifting available. For 2009, I will be covering Prodrift Series and JDM Allstars exclusively for Speedhunters, I hope your looking forward to it as much as I am !
But this is only a small sample of the talent emerging on both islands, with much, much more on the way. For more reading and event dates, checkout the following
- Paddy McGrath