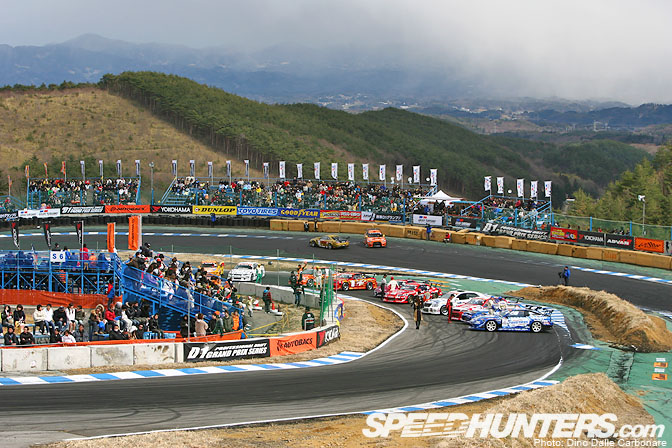 Well here is my first contribution to Speedhunters, and it will have to be a bit of a short one I'm afraid.  Sleep deprived and exhausted from what I can only describe as a pretty hectic week-end, I prepared some teaser shots from today's action at the D1-GP 2009 opening round in Ebisu.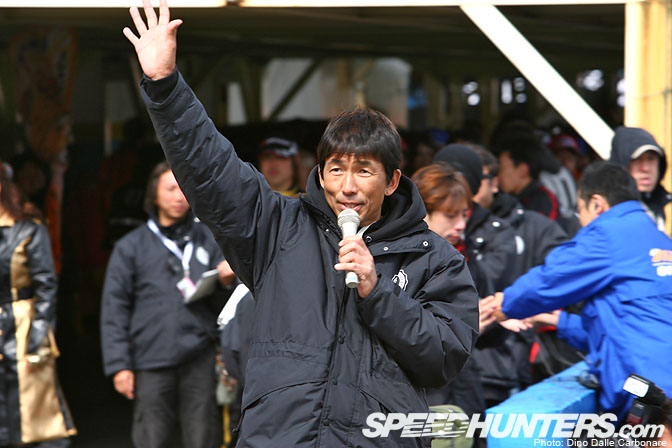 2009 looks like a year for chance for D1 starting with Super-GT driver Shinichi Yamaji joining the team as the new sub-judge.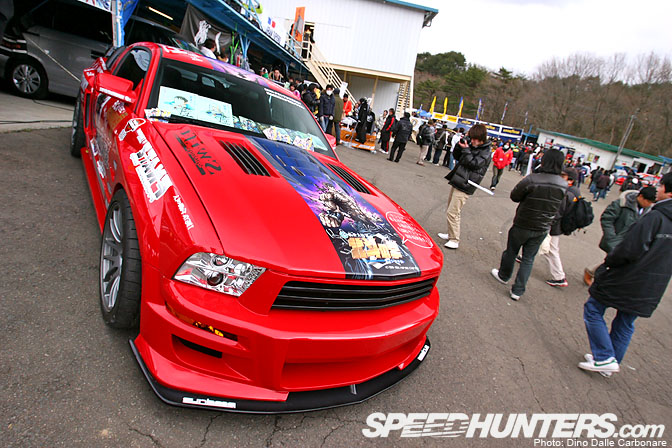 The car line-up is already looking a bit different this year and as we get into the 2009 season cars like Daigo Saito's new Mustang will join the show.  The car was still in the same condition as when we saw it earlier this year at TAS but with Comic Bunch coming is as a sponsor things are set to move in the right direction.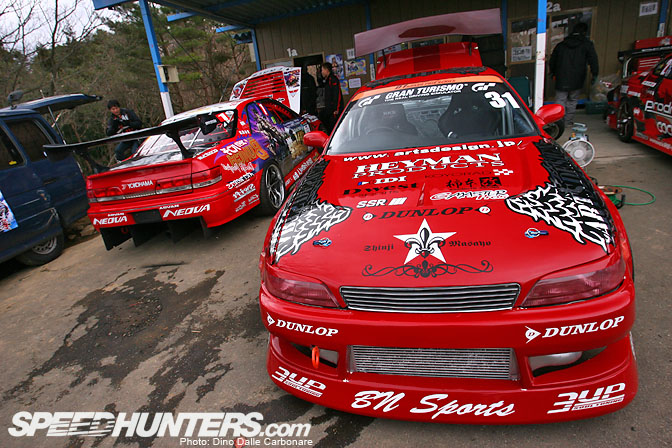 In the mean time the 2008 Champion will keep using his JZX100, seen here in the background wearing new graphics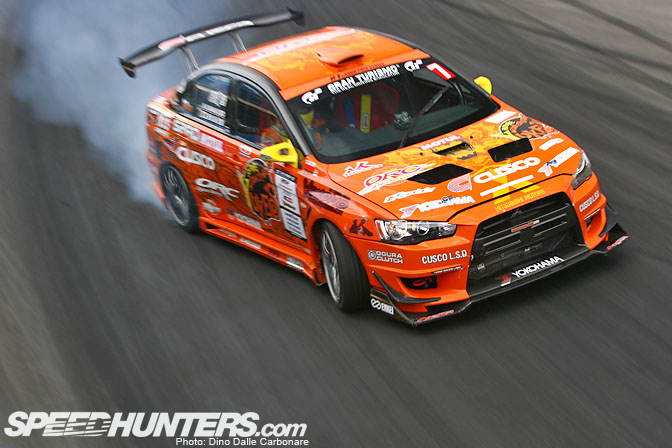 Kumakubo was in full form with his new 4G63 powered Evo X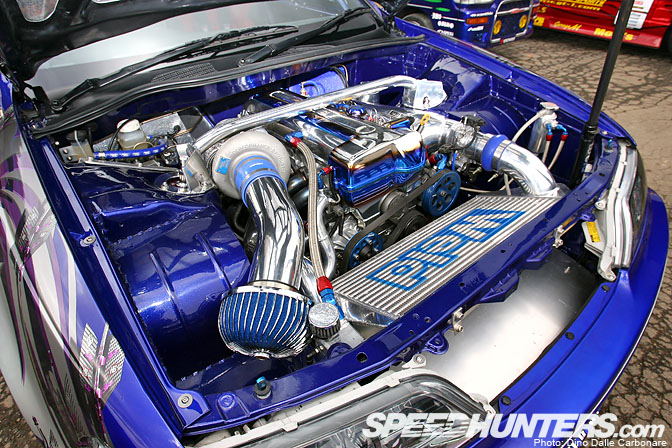 And I was very happy to finally see the Weld JZX100 in action.  Just look at that engine bay!  But for anyone with a remote interest in D1 the car everyone was waiting for was Ueno's 2JZ powered BMW 3-series.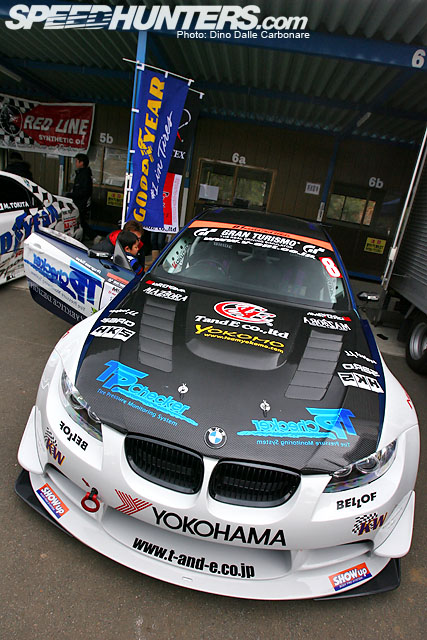 As I walked down the paddock early this morning the 3-series has just arrived on the transporter.  I stood around for a few minutes waiting to hear the engine but when the mechanics started to push the car I knew it was a no-runner.  Apparently it's only the fuel system that needs to be finished so the car should be good to go from Round 2 in Autopolis.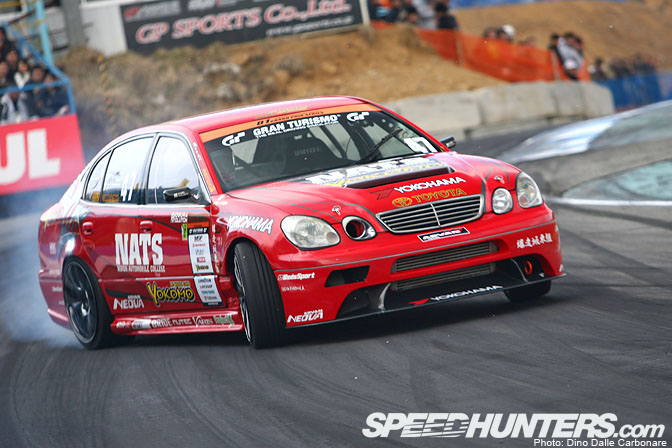 Orido on the other hand was back, driving the Ridox Aristo Mike posted about a few days ago…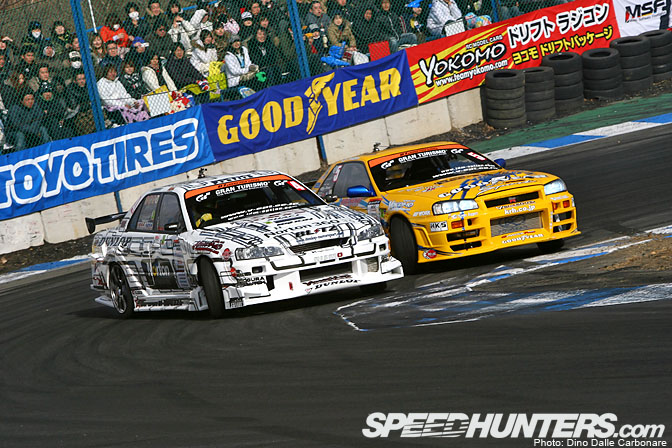 …while Nomuken and Tezuka proved that if it ain't broke then it doesn't need to be fixed…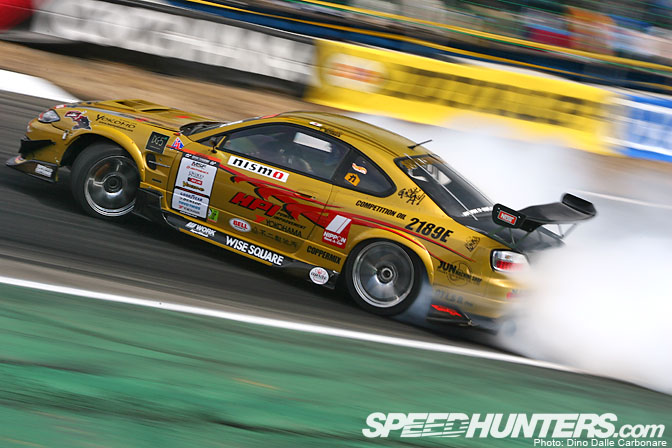 And finally a shot of the HPI S15 doing what the crowds love best, vaporizing tires!
Dino Dalle Carbonare