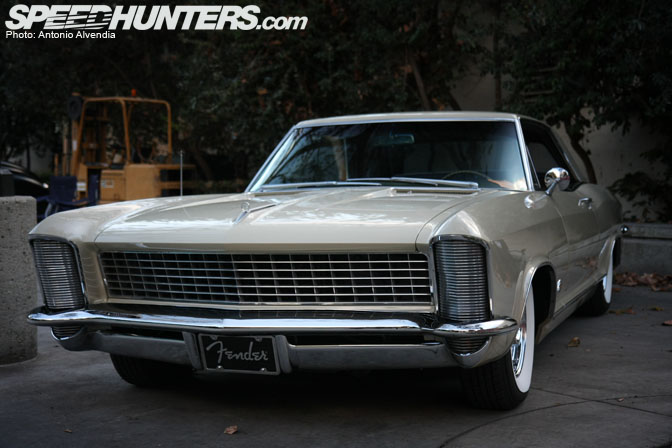 When I was walking through the Grand National Roadster Show last month, I spotted this Buick Riviera parked outside the exhibit halls. I didn't even know what kind of car it was at first, but I was just drawn to it. I thought, "damn, this is a car you'd expect to see in an old gangster movie." I seem to have an affection for low, mean looking cars, no matter what kind of car it is.
I'm not even a Buick fan necessarily, but I just love the simple and elegant body of this car, with the nice detail in the bumper, grill, headlight covers, and hood ornament. The front end of the car definitely looks mean, as if it's scowling at you. I love that.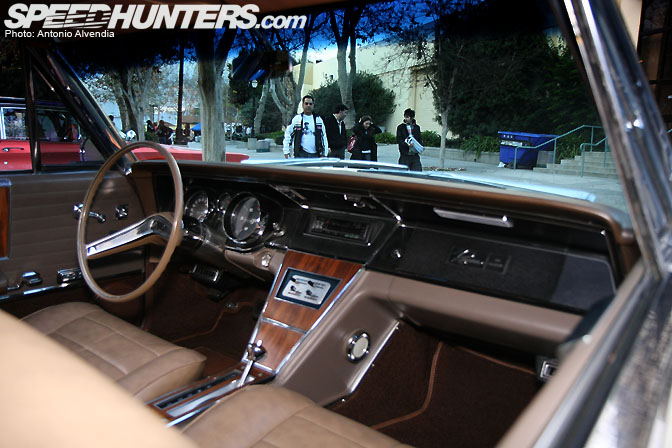 Inside the car, I was shocked to find such a showroom clean interior. I think about owners of cars like S13 240SXs, NA6 Miatas, and EF9 Civics complaining that the interior pieces of their cars are rare… but just imagine what it must be like to find mint condition interior panels for a car from the 1960s or 1970s. I love that wooden trim on the center and shifter consoles. And just check out how clean the carper is! Awesome.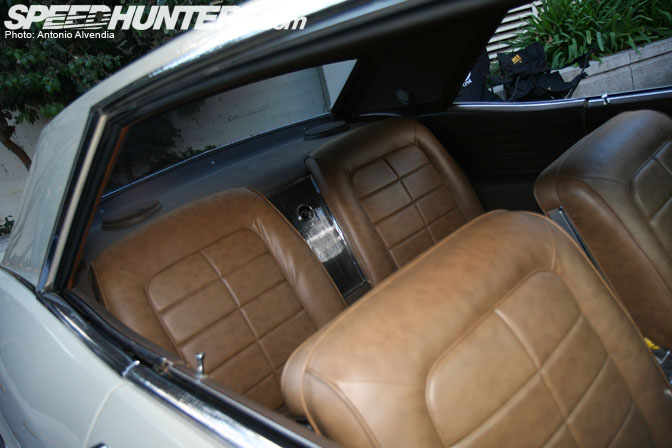 Love the seats! This Riviera was certainly high end and luxurious for its time. The big mean, two door with separated rear seats, with a console in between… and the seat leather (or vinyl?) looks super incredibly clean. Great color choice, and I love the detail on the seat back.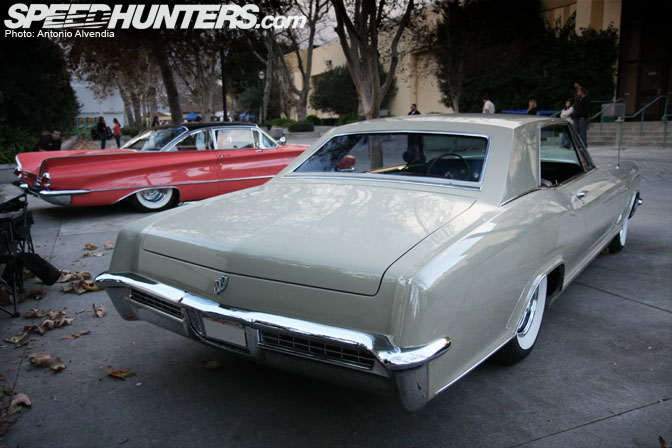 Look at the super clean body lines of the car. The exterior moldings appear to have been shaven off, as have the keylock cylinders. Clean shaven is always nice. Nice OEM flares out fender lips too.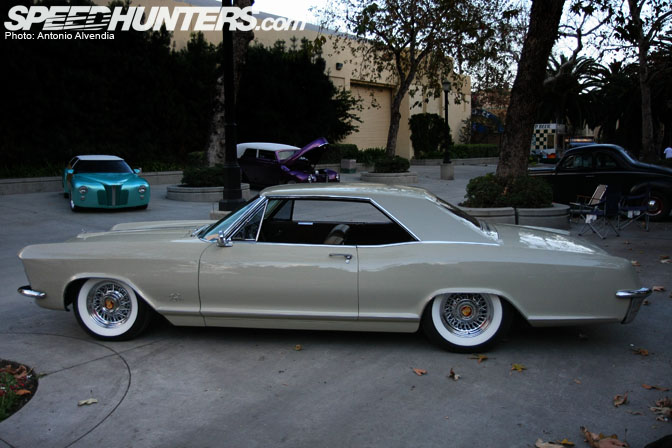 This Riviera is so gorgeous from the side. Sitting on wire wheels and whitewalls, the paint color couldn't be more perfect for this car. It sort of looks like the new beige hue on the new Toyota FJ Cruiser. I'm sure die hard retro Buick guys would be pissed to hear that I compared this car's paint to that of an FJ Cruiser… but at least I didn't even begin to say anything about the wheel fitment. Haha, just kidding!
-Antonio Alvendia