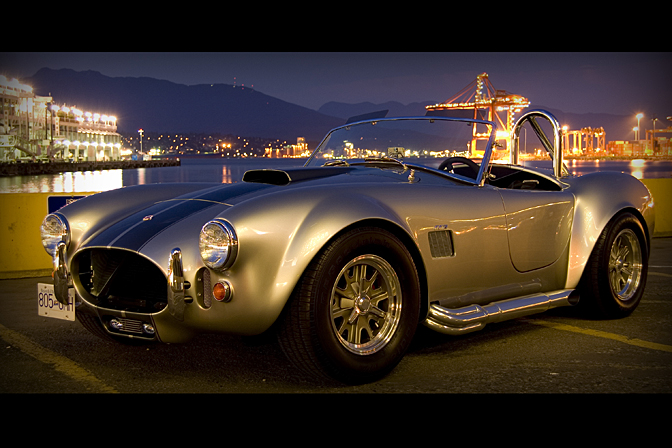 Comparing Dean's FFR build to other kit cars is like comparing apples to oranges, or your average kit car to a custom built hot rod. I would compare Dean's car to something Boyd Coddington's shop would produce if they built a Cobra, or even something Ford themselves would have built, it's that clean!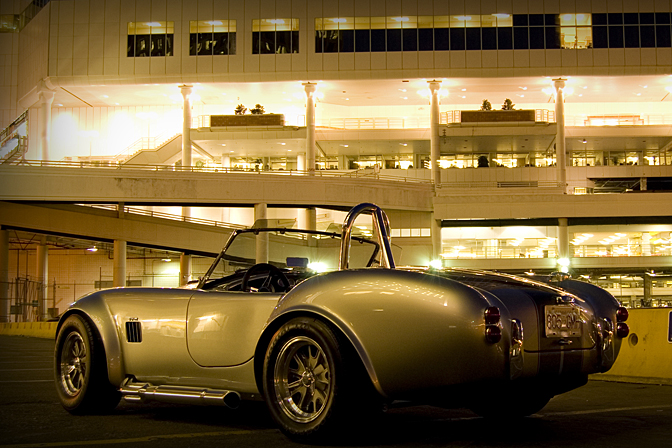 When I first saw this car, I actually felt embarrassed by mine, Dean's attention to detail is unparalleled in the kit car circle, at least as far as I've seen. The stance is just right for that vintage 60's look, with some big fat BFG's filling out the wide arches, the chrome rollbar and ceramic coated sidepipes punching out from the bright silver paintwork.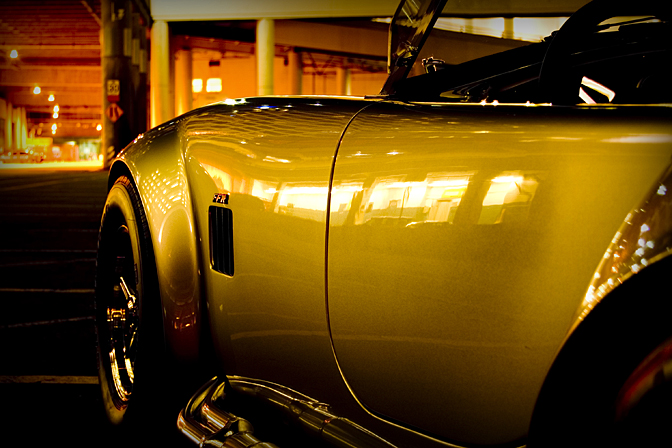 If you've ever seen a fiberglass body shell in the nude gelcoat, you can really appreciate the work that went into this car. Dean amazingly did all his own body work, and had it sprayed at a friend's shop. I've seen professional $10,000 paint jobs that didn't turn out this well, no waves, perfectly radiused seams, and as smooth as glass.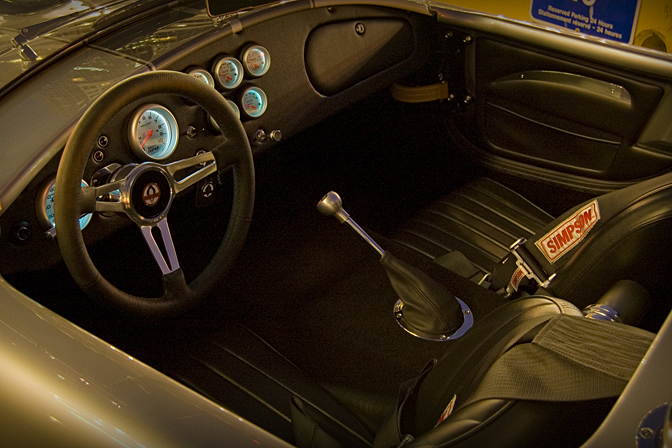 On the inside he went with a hybrid retro/modern look with some modern Autometer gauges giving all the important information necessary, and a traditional style steering wheel wrapped in leather. The vintage bucket seats are also covered in leather, matching the custom made interior door panels. Simpson 4 point harnesses keep the Dean planted in the car.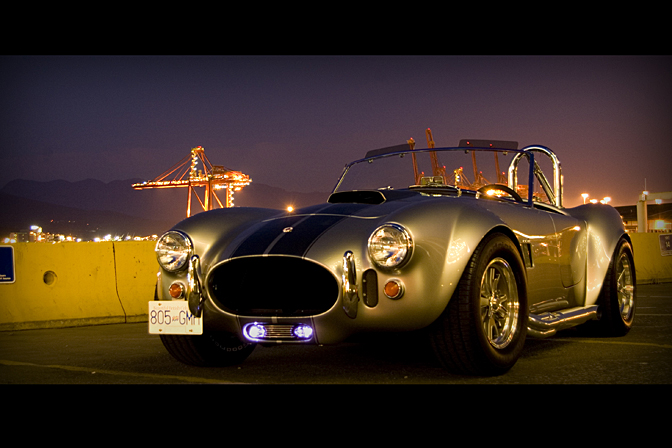 Finishing off the front end are a pair of foglights and a custom made grill filling in the oil cooler duct, as well as the Chrome bumper over riders which help clean up the front end of the car.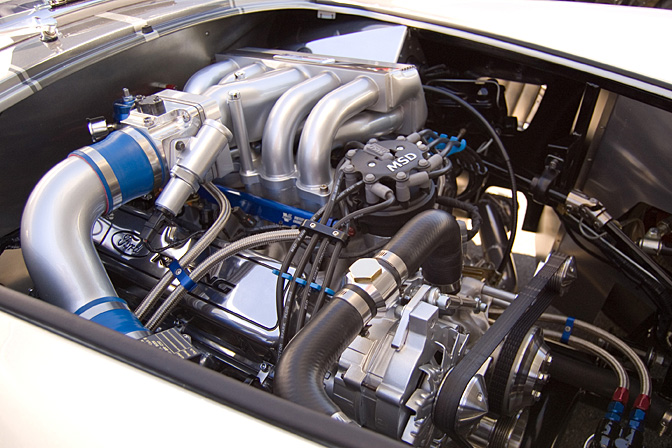 The attention to detail carries on through to the engine bay, and wow, look at the bright work. Everything has been polished or powdercoated, so clean I could eat green eggs and ham off those valve covers. A Ford GT40 intake tops off the Ford 302 engine, MSD distributor and plug wires carry the fire, braided lines through to AN fittings to the nicely finished remote oil filter, I don't think you would get a nicer engine bay from a production car.. really.
Dean took me for a ride in the car last summer, and I can vouch, this car drives as good as it looks, and it looks great! It pulls hard and sounds mean with the aftermarket cams, lumpy and loud! The suspension is tight, and not a single rattle or vibration to be heard even over the worst of the Vancouver streets.
- Carl Jarrett