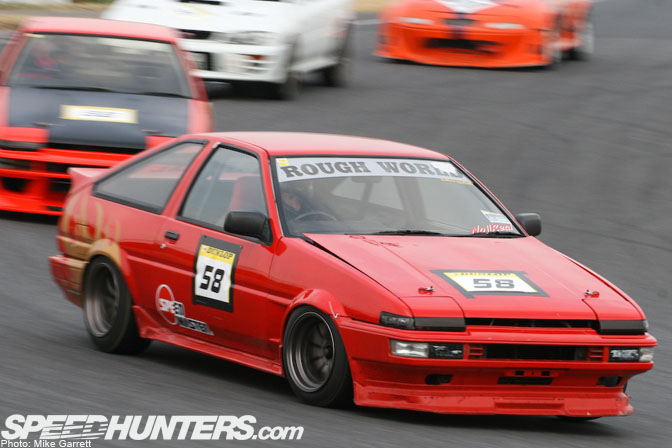 The transition from Mazda to Toyota month is an interesting one. Although they are both Japanese car automakers with long histories, Toyota and Mazda couldn't be more different from each other. One is small and passionate, and the other is becoming the largest automaker on the planet. Toyota's current lineup may be criticized for its lack of exciting vehicles, but that doesn't mean "classic" Toyota models any less popular. Like Rod mentioned in his editorial, Toyota fans seem to some of the most dedicated of any. In fact, I remember a guy in my hometown that had "Toyota AE86" stitched onto his shoes. No joke.
In keeping with past months, I figured I should I open my Toyota stories with a quick overview of Toyota's following here in Japan. During any given month in Japan, Toyota compact cars and minivans will occupy more than half of the 10 best sellers list. This is Speedhunters though, what's more important to us are the cool Toyotas. Fortunately, Toyota has made a lot incredible cars over the years, and they have a presence in every part of Japan's crazy automotive scene.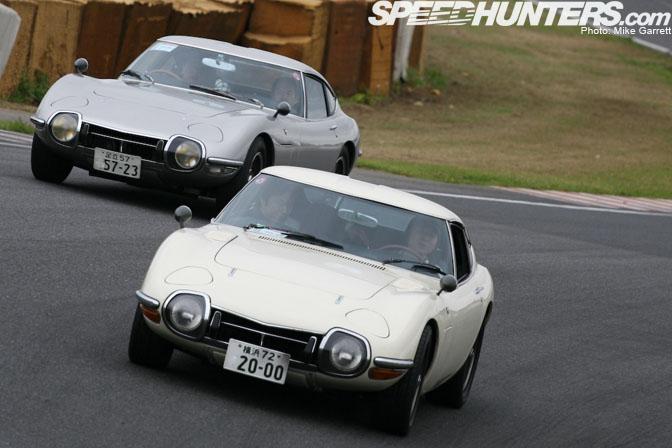 There's no better place to start than the Toyota 2000GT. This is the car that put both Toyota and the Japanese car industry in the worldwide spotlight during the mid '60s. It is also considered to be the first real Japanese "classic" car ever. The 2000GT's beautiful lines and ultra limited production numbers guaranteed these cars would be lusted after from the moment they rolled out of the factory. There is an active 2000GT owners community in Japan and they make appearances at events like the annual Toyota Motorsports Festival at Fuji Speedway.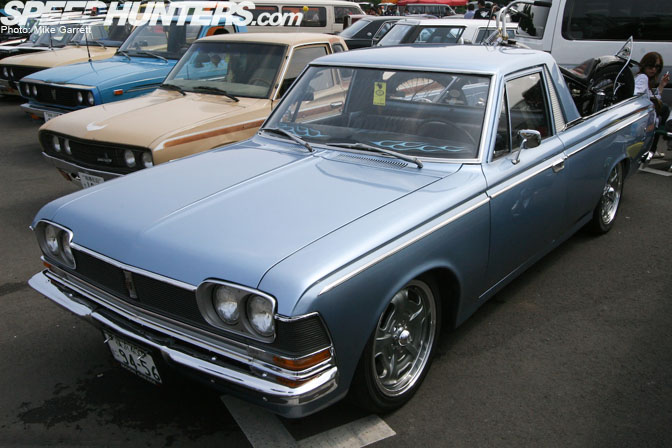 A bit less exotic, but just as important as the 2000GT is the Crown, which has been one of Toyota's most successful models in the Japanese market since the 1950's. Although the Crown is mostly known as an "old man's car" or as a taxi cab, they have always had a following among enthusiasts. The '60s and '70s models with their American-inspired styling are big among custom car builders and hot rodders, while the newer Crowns are a popular VIP base alongside Toyota's other rear-drive luxury sedans.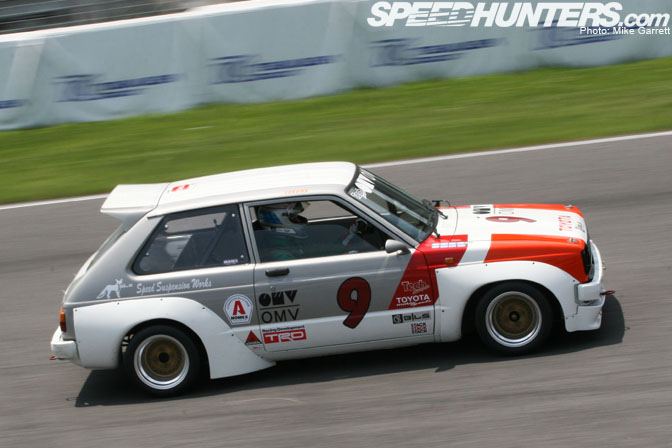 You can be sure that there will be lots of vintage Toyota features this month. I'm sure Antonio will have some awesome material, and I'll be digging through my archives posting old photos, like this KP61 Starlet from the '08 JCCA Summer meeting. Whether they are period correct racers, or low and slow street cars, classic Toyotas are huge in Japan. Corollas, Celicas, Starlets, Carinas, etc. – you'll find cool examples of all them here.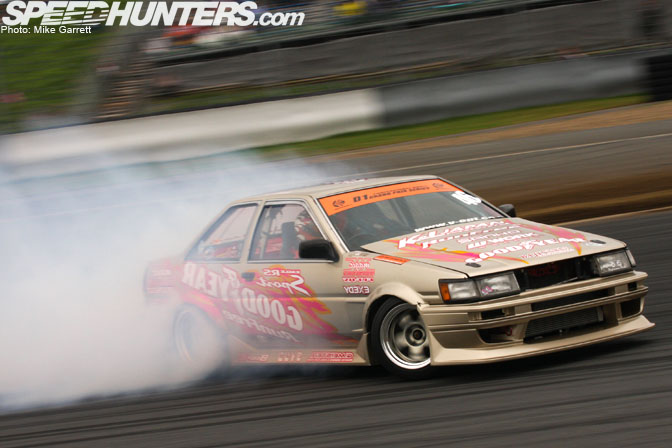 The AE86 may have become popular internationally during the early '00s, but in Japan the car has had a huge fanbase since it was new. The car may be over 25 years-old now, but it's still huge among drifters, circuit drivers, street racers, and just about everyone else. You can expect to see all kinds of AE86's over the course of the month, ranging from N2 race cars to D1 machines like the one in the photo above.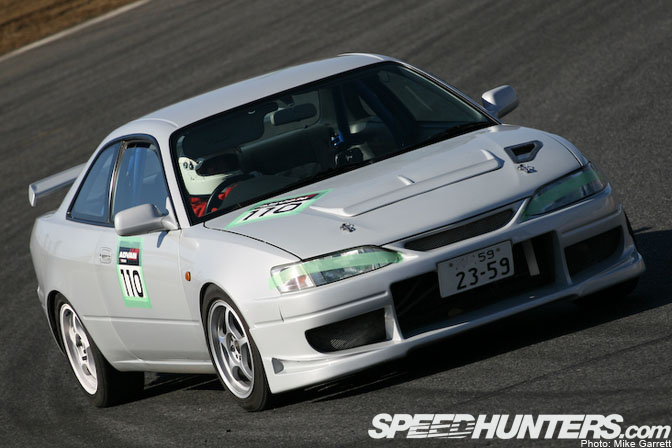 Honda might be known as the king of FF performance cars, but there are lots of FF Toyota enthusiasts out there too. Cars like the AE92, 101, and 111, EP Starlets, the Celica, the Vitz, and others are quite popular among weekend racers in Japan (and many other countries). After all, the AE01 was the car the that originally came with the ITB-fed 5-valve 4AGE that is so popular among AE86 guys. Definitely underrated cars in my view…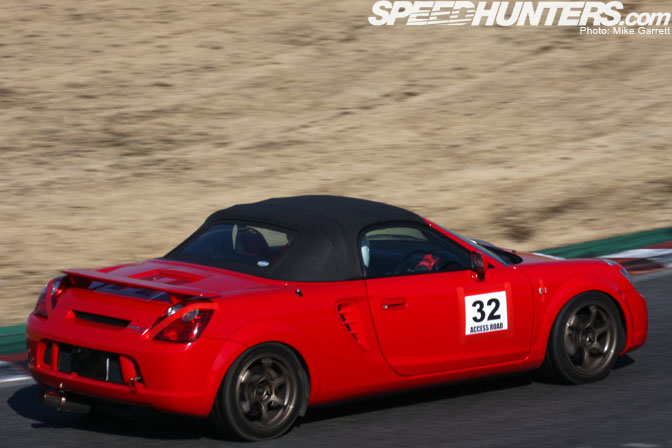 Can't forget about Toyota's mid-engine sports car either. Although I admittedly had to dig a bit more to find photos of these cars, there are usually a couple AW11's, SW20's, or MR-S's to be found at track events in Japan. On rare occasions they'll even be seen taking part in drift soukoukai events. By the way, anyone know of some cool MR2's we can spotlight this month?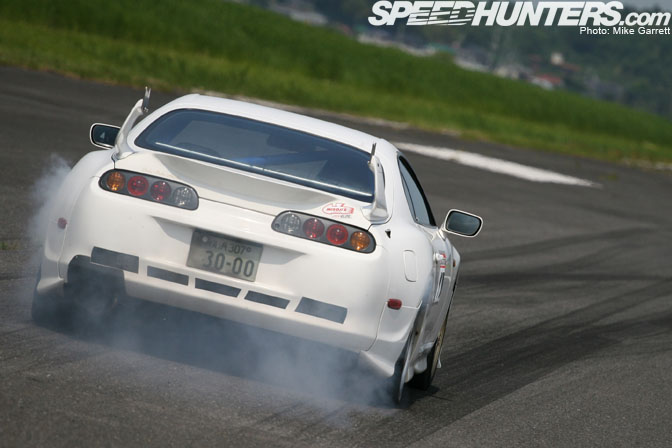 The Supra is an interesting car in regards to its global popularity. In the USA  the JZA80 is one of the most sought-after Japanese cars in recent memory, and they still bring a lot of bucks on the used car market, but in Japan it's a bit different. When it comes to circuit racing here, the Supra is easily outnumbered by AWD Skyline GT-R and the tremendously popular RX7. However, the Supra IS a favorite among quarter-milers and highway racers like Smokey Nagata of Top Secret.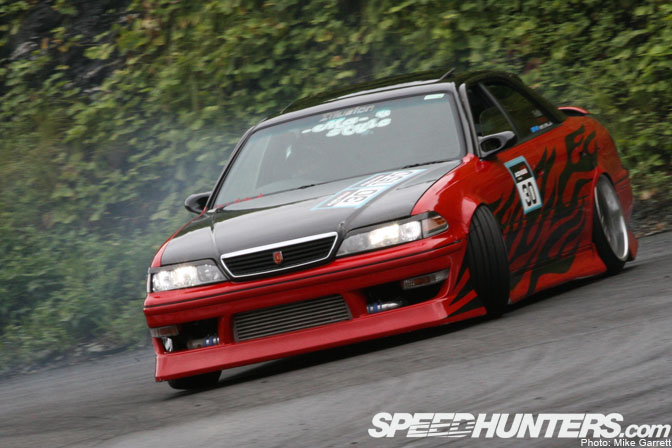 You should already know that the Toyota JZX sedans (as well as the JZZ30 Soarer) are favorites here on Speedhunters, and Toyota month is a good excuse to reason to run more cool JZX material.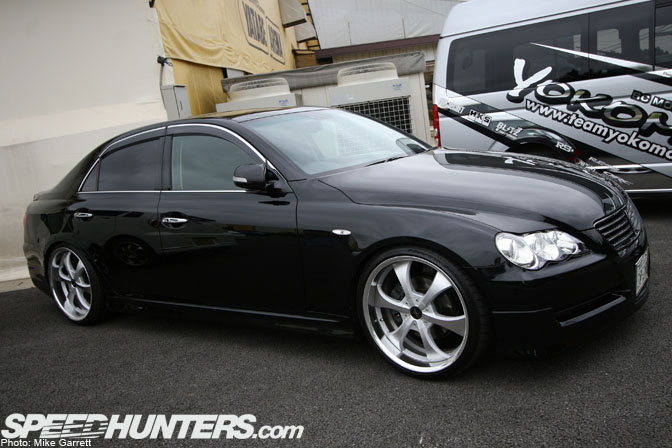 Toyota and Lexus luxury sedans have long been the primary machines of the VIP scene, starting with the boxy Toyota Crowns of the 1980's up to the new Lexus LS. You can plan on seeing a lot of ground-scraping VIP Toyotas over the next few weeks.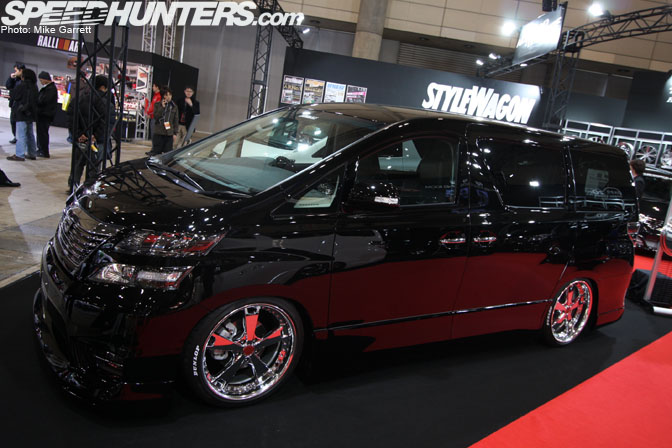 That brings us to Toyota vans and wagons. Whether its the compact bB or the luxurious Alphard van, we can't leave out Toyota's people movers. Although the whole idea of customizing vans is primarily a Japanese thing, there are lots of properly done Scions and even the occasional VIP style Previa in places like SoCal. Toyota might not have a lot for the die-hard petrolhead these days, but these vans and wagons are pretty cool.
I'll be taking a closer look at some of Toyota's JDM models later in the month.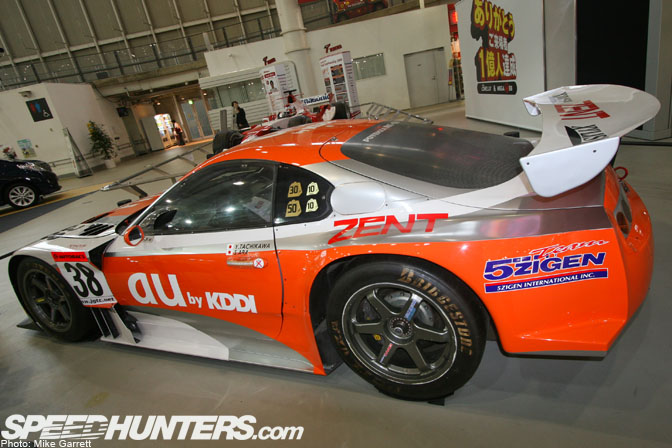 And lastly, we have Toyota's factory-backed motorsport efforts in Japan. These range from the entry level Vitz cup series all the way to Super GT. For a lot of people, the JGTC Supra, is an icon of Toyota's racing history. The example pictured here can be found on display at Megaweb in Tokyo.
So as you can see, there's a lot to cover this month!
-Mike Garrett