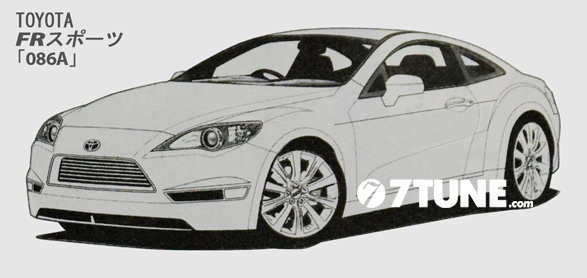 Here's a bit of news that not only fits with Toyota month, but isn't bad news. Surprising isn't it?
The guys at 7Tune.com have some new information on the highly anticipated FR compact car being done as collaboration between Toyota and Subaru. According to the article, future Toyota president Akio Toyoda has confirmed that the FR car is still in development, AND that it's being referred to as the "086A" – an obvious homage to the AE86. The boxer-powered car is scheduled to begin production in 2012 and should still be priced somewhere around $20,000 USD.
During these increasingly tough times for the auto industry, it's nice to see that Toyota (and Subaru) remain committed to what should be a VERY important car for them.
Let's hope the rest of the development continues on schedule.
Source: 7Tune
-Mike Garrett