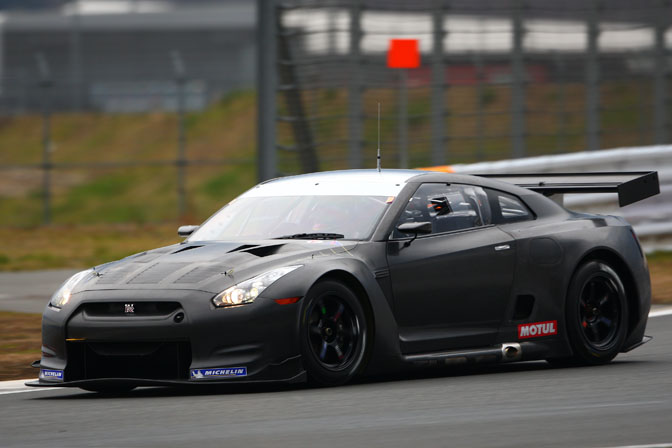 With so much doom and gloom in the car industry at the moment, its great to pass on some exciting positive news coming out of Nissan Motorsports.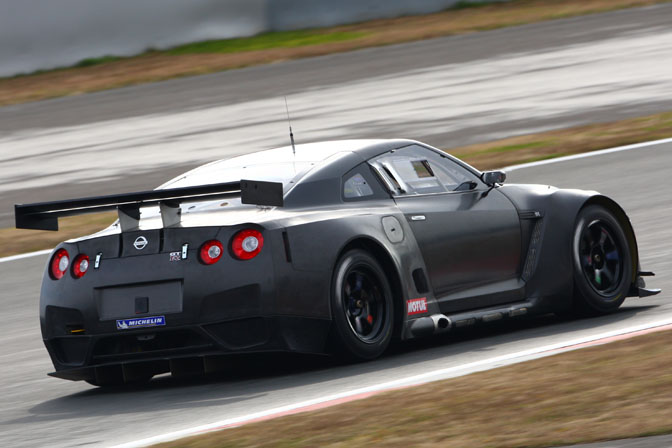 Nissan today announced its 2009 Super GT programme, but the main news was the plan to develop the FiA GT1 NISMO GT-R during 2009, in preparation for the 2010 season with Gigaware Motorsport.
Gigaware Motorsport have previous experience running a Aston Martin DBR9, in addition to having the ex- Ferrari team manager, Nigel Stepney (!) as their team manager.
The team plan to enter 4 races in 2009, as non-championship entries. Drivers are expected to be Michael Krumm and Darren Turner. Excellent choices!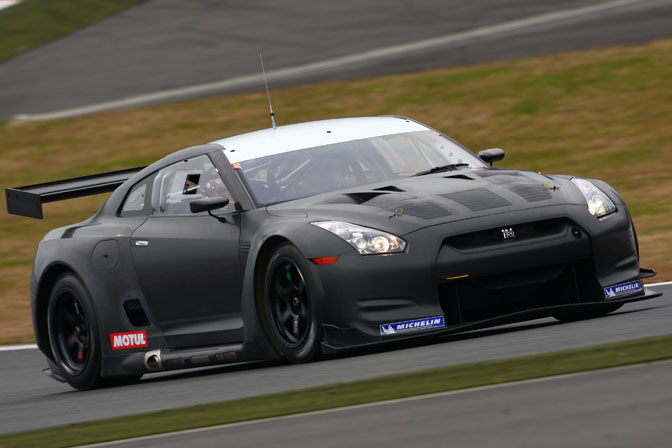 Full technical spec is unclear, but as AWD is not allowed in GT1,  the racecar will be rear wheel drive!
Note this car will run to 2010 FiA GT1 rules, different to current ALMS GT1 rules.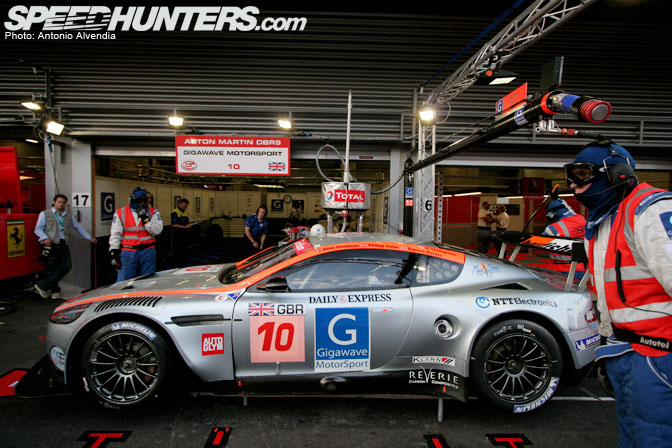 Gigaware will remain committed to running a Aston DBR9 in the 2009 Le Mans 24 Hours.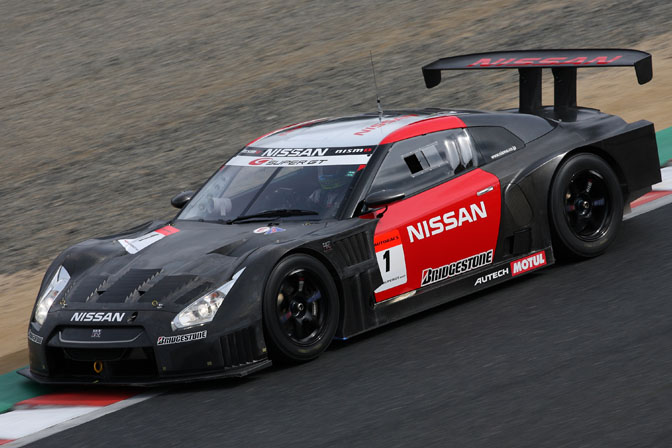 In Super GT, each of the four teams (NISMO, HASEMI, IMPUL and KONDO) will have one chassis each. Satoshi Motoyama and Benoit Treluyer remain with the NISMO team.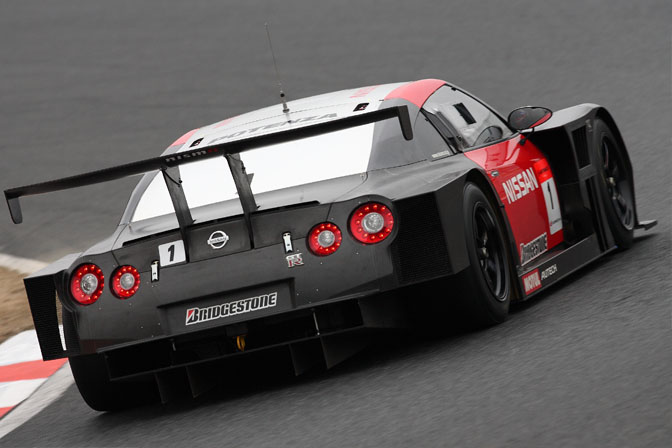 The GT500 machine has new air-cooling, paddle shift transmission and  revised aerodynamics following some rule changes. Nissan will continue to support the privateer Fairlady (350)Z's in GT300.
-Andy Blackmore
Speedhunters report on Nissan GTR (GT1) testing