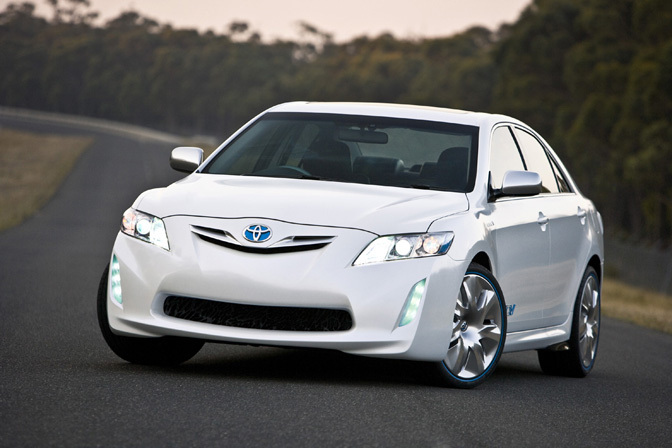 At the upcoming 2009 Melbourne Motor Show Toyota of Australia will be showing a new concept car based on the Camry Hybrid. Now the words "Camry" and "Hybrid" generally aren't ones that you hear too often on Speedhunters, but this car might actually be interesting enough to warrant a second look.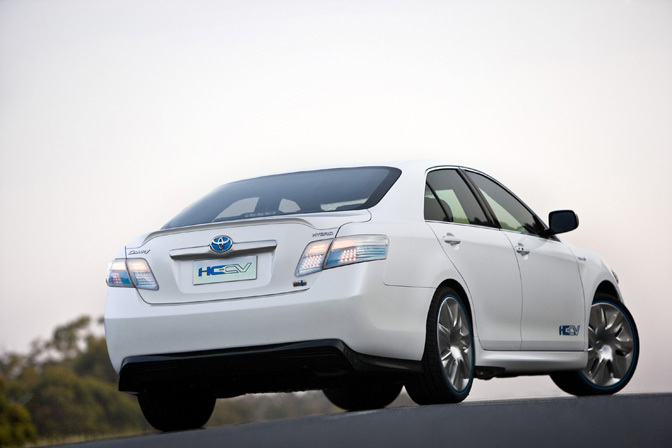 The concept is called the HC-CV which stands for…."Hybrid Camry Concept Vehicle". Crazy name isn't it? Mechanically the HC-CV is a standard Camry Hybrid, but it's been outfitted with some unique cosmetic modifications that make the car surprisingly decent looking.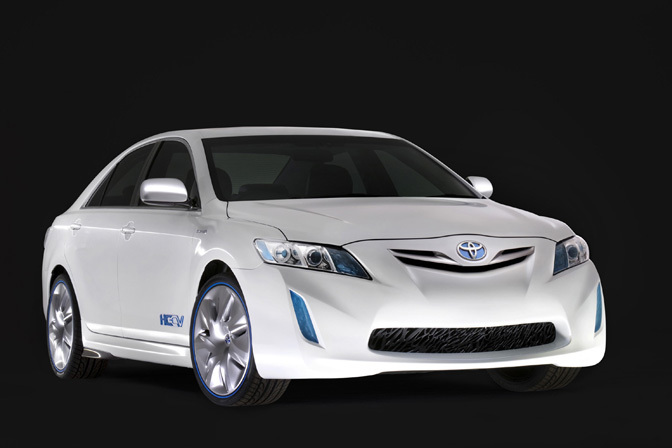 The car's changes include unique bumpers and side skirts, a custom white paint job, and blue accents throughout the exterior and interior. I'm not sure about the blue touches, but the body parts do a nice job of adding some character to the Camry and the wheels are cool in a "car of the future" kind of way. It actually looks a bit like the new Crown Athlete from certain angles.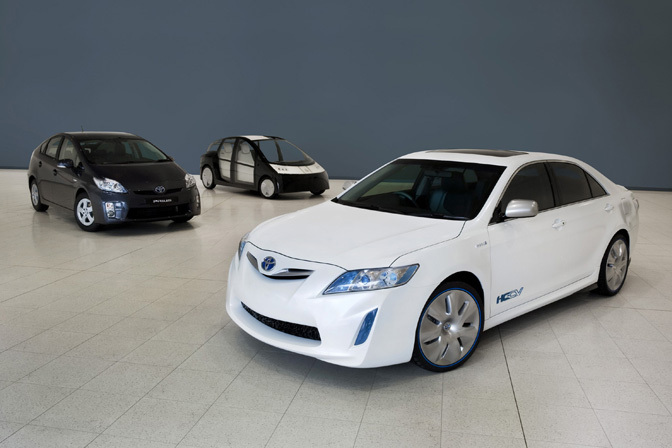 Of course it's just a concept at this stage, but I suppose this car could be comfortable and efficient daily driver with a bit of style.
What do you think?
-Mike Garrett