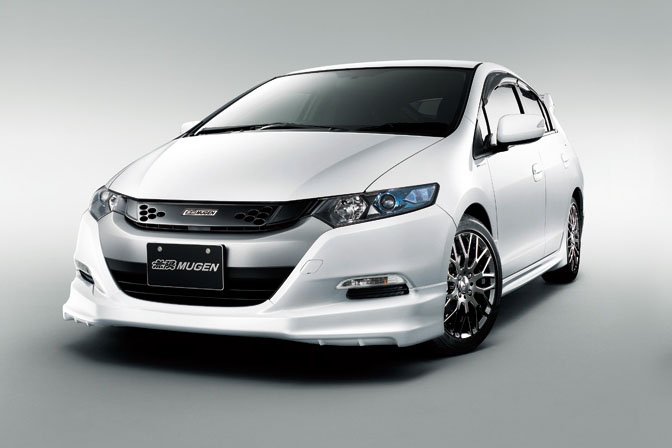 Ah yes, hybrid cars. When thinking about Speedhunters content, hybrids are probably one of the last things that come to mind, but there's no way you can ignore these things. The idea of hybrid "tuning" may seem a bit strange right now, but there was time not too long ago when using an "economy car" like a Honda Civic for anything but  basic transportation would get you some strange reactions. Toyota's Prius may the most popular hybrid right now, but Honda has been in the game for a while, with the original Honda Insight being one of the world's first hybrid production cars. Now Honda has just released an all new Insight, and the guys at Mugen have already started tweaking it.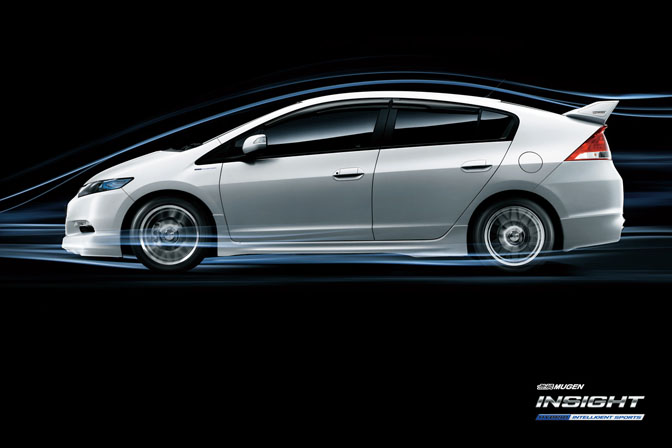 Like Mugen's other cars, the most significant upgrade to the Insight is the aero kit. Generally, we use the term "aero" to refer to any kind of body additions, but in this case the parts were literally developed to give the Insight zero-lift. After all, the Insight is all about efficiency, and making parts that take away from that efficiency would be very un-Mugen. Looking at the photos, I can say the aero parts do a lot to improve the look of the car, and I particularly like the rear spoiler.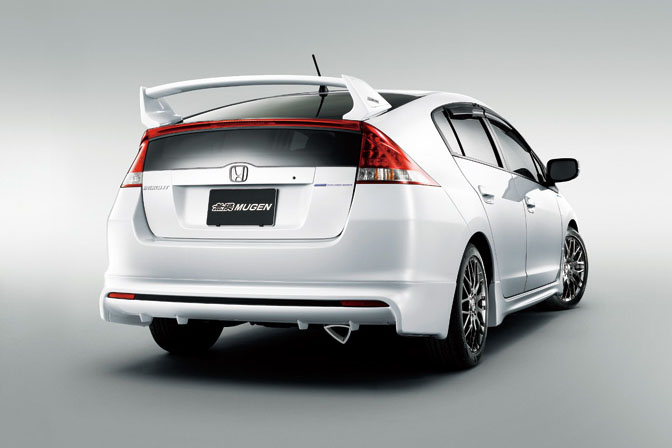 Other upgrades include Mugen suspension, and that funny-looking triangle-shaped exhaust tip. A choice of 15" or 16" wheels is available, and you can bet they were designed with efficiency in mind, much like the "Eco" series of wheels from Ray's Engineering.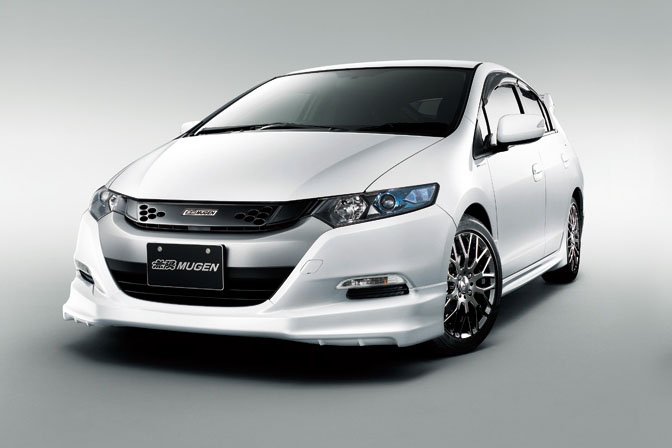 Front view shows the Mugen grill and front lip spoiler.
Like I said earlier, the idea of hybrids as more than just efficient transportation is still new, but it's nice to see Honda and Mugen bringing efficiency and style with this car.
What do you think?
-Mike Garrett