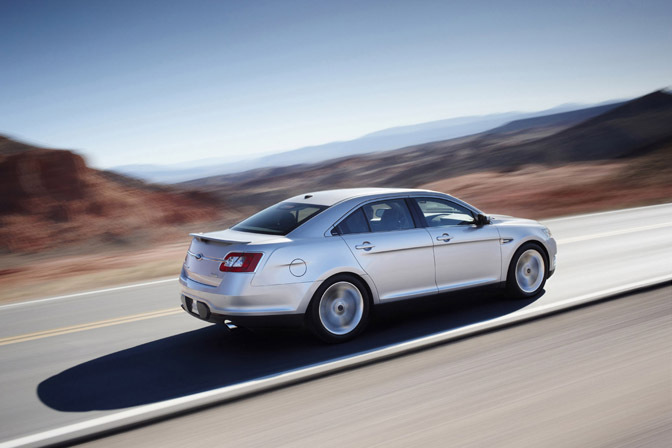 Do the words "Ford Taurus" and "interesting" sound like a strange match to you? If you answered "yes", then you might want to check up on your history. The Ford Taurus SHO was one of America's first real sport sedans. When the SHO debuted in 1989 with its Yamaha-developed V6 that made 220hp, it became one of the best sleeper cars of all time. A 220hp sedan might not sound like much by today's standards, but that was a very big deal 20 years ago when even exotic cars struggled to make 300hp. Ford discontinued the SHO in 1999, but they have just announced the return of this cult-favorite performance sedan.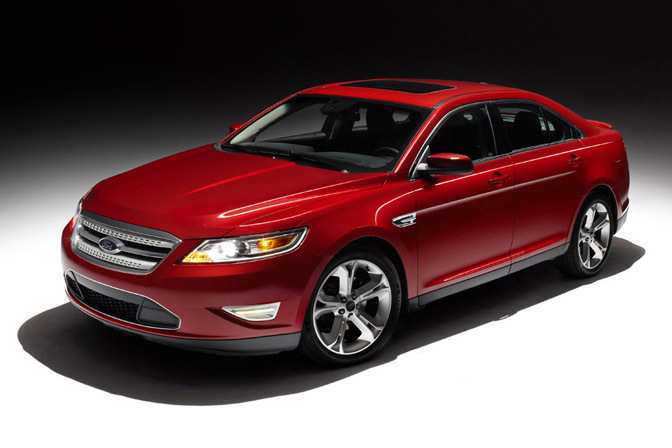 The new SHO is built off the redesigned 2010 Taurus, and like most comebacks, it's quite a bit bigger and heavier than the original. Like the SHO's of the past, the new car has a few external changes that add some character without doing away with the car's grown-up exterior. 19" alloy wheels are standard, with optional 20's.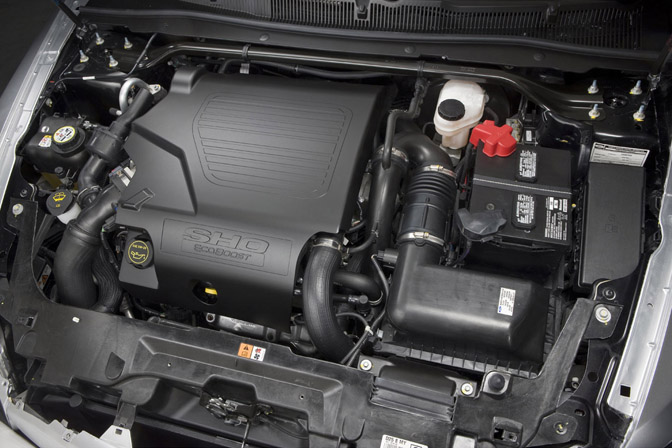 While the original SHO was front-drive with a high revving NA V6 (with one the coolest looking intake designs ever), the new car is a bit different. The 2010 SHO is powered a by a twin- turbocharged 3.5L Eco-Boost V6 that will make 365 horsepower and comes standard with AWD. Ford claims that the turbo V6 will deliver V8 performance without sacrificing V6 fuel economy. I'll be interested to see what the EPA numbers will be on this thing.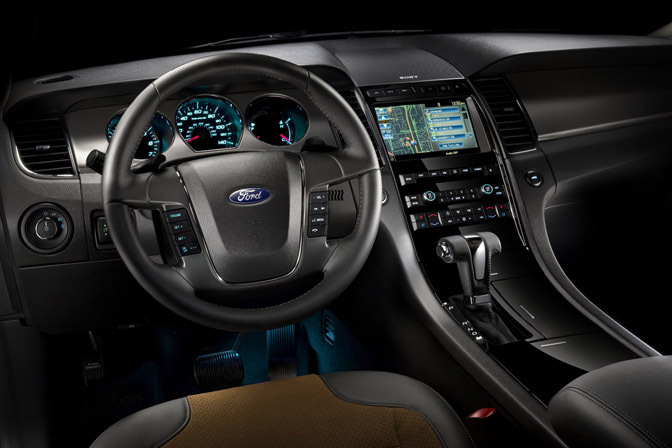 I have to say that the SHO's interior looks fantastic with its suede leather seats and piano black trim. A number of high tech features like an MP3 hard drive, Sony audio system, and navi will be available, just as you'd expect from a modern sport sedan. The transmission is a specially-tuned six-speed automatic. Unfortunate, but not surprising is the lack of a real manual tranny.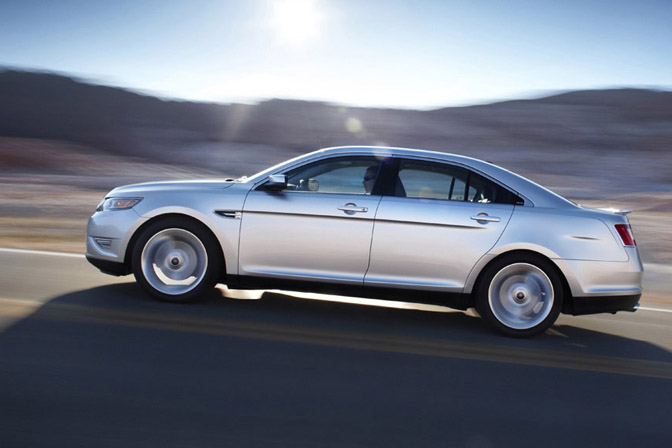 The SHO will hit dealers this summer, and it should be interesting to see how the reborn SHO does against its sport sedan competition..
So far I like what I see. What about you?
-Mike Garrett