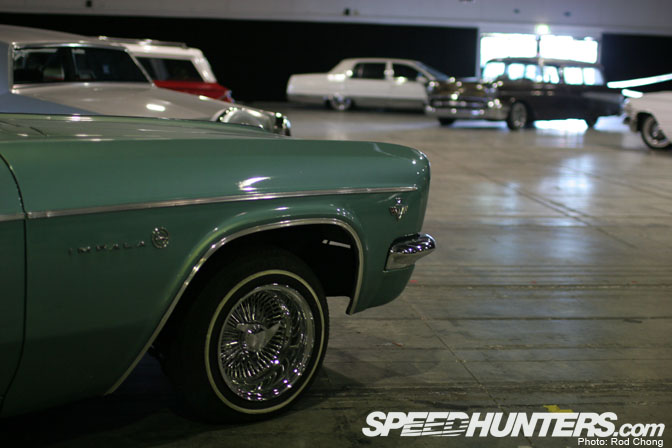 OK last New Zealand post from me for the time being….. Here are some shots from the Old Skool Rydz Lowriders club display at the 4&Rotary Nationals…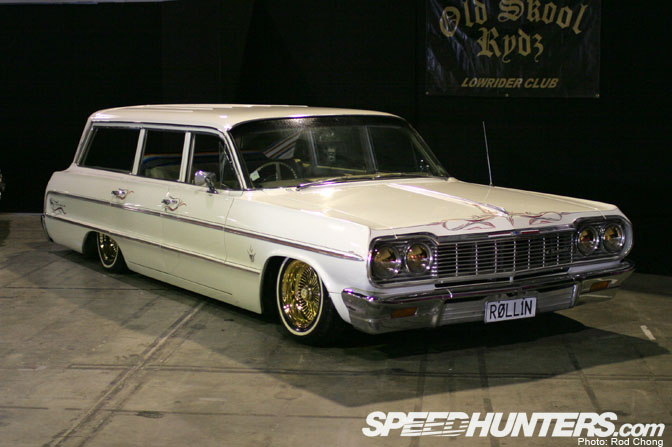 I am not enough of a connoisseur of Lowrider culture to know the names of the various subcultures within the scene… I can tell you I like this more classic style of machine… They aren't overdone and are still quite obviously street cars…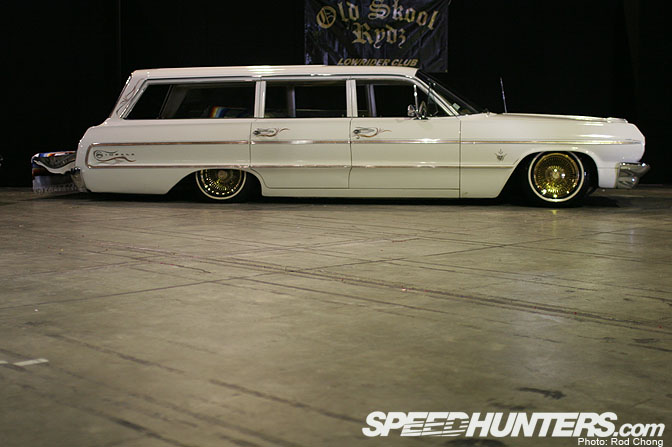 With this early more old school style of lowrider you can still see the direct style link to customs…..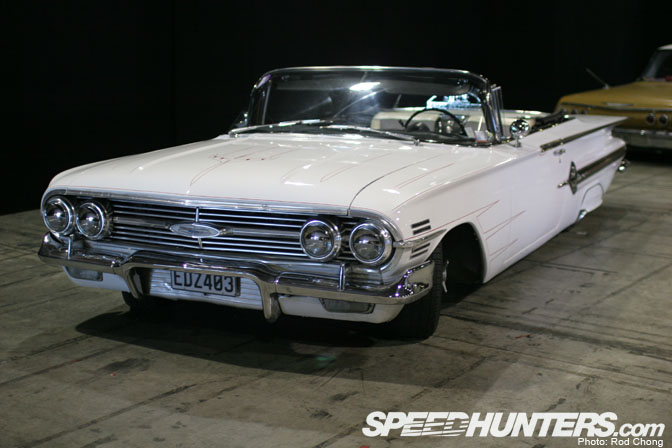 Is this car more a custom than a lowrider? When you get to the late 50s there really isn't much of a difference… the styles where one and the same in the early days…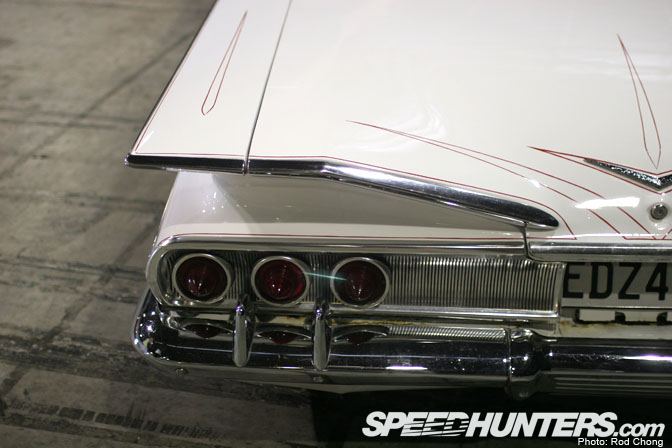 I'd say this is more a custom really…. Agree?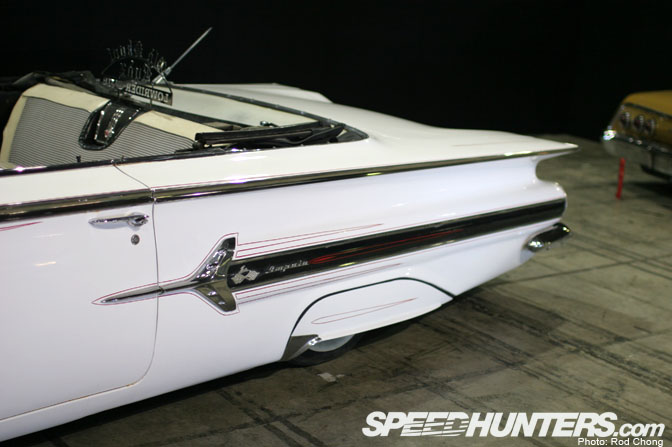 Ahh my automotive desire far outweighs my capabilities to generate the necessary cash to make a huge car collection (for now anyway)!….. Oh well… still I have to be grateful I get to point my camera at all of these fine machines around the world!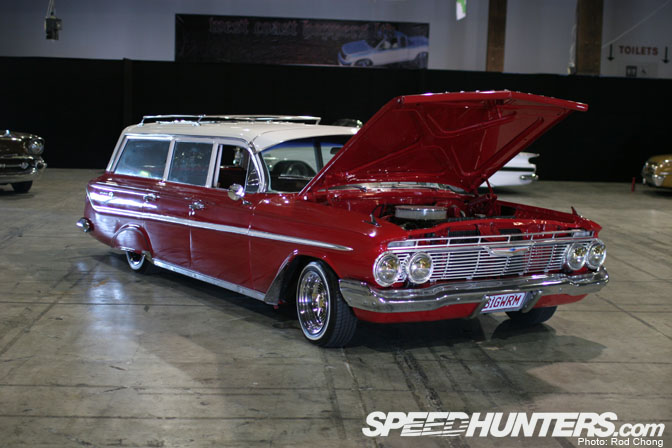 Impala? Belair? Biscayne? I am not well versed enough in the subties of late 50s, early 60s Chevrolet's to completely tell the different on sight… Nice car though!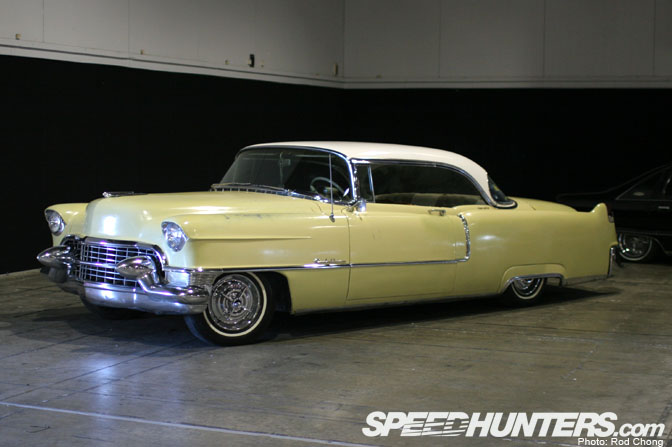 Gangsta old Caddy… well if it were black….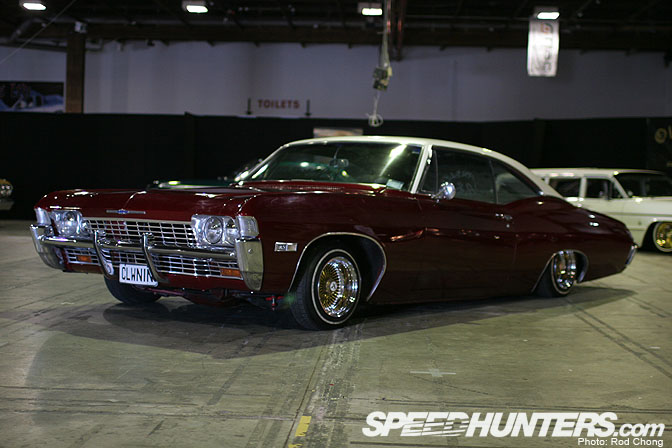 1960s Impalas had a mind blowing number of body styles didn't they? Every single year is different from the next… After some digging I can now confidently say this is a 1968 model….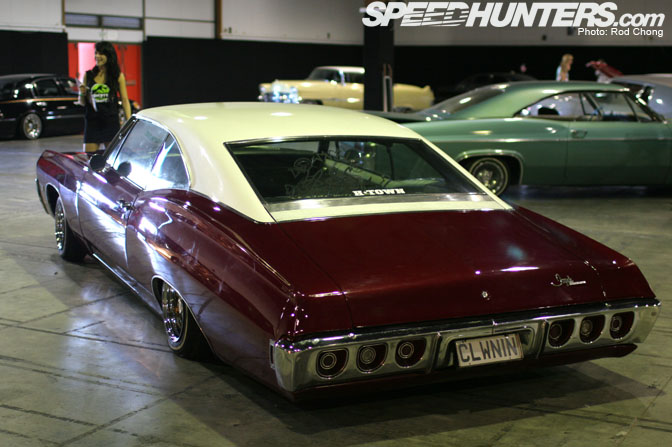 It's interesting to think that back when I was a young lad this was considered to be junk. An old outdated mass market family car…. Not so much these days huh?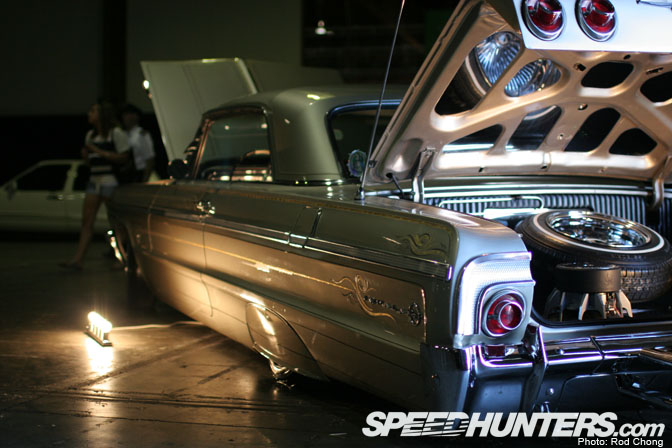 Of course the most sought-after Impala is the '64…. This was the finest machine in the display….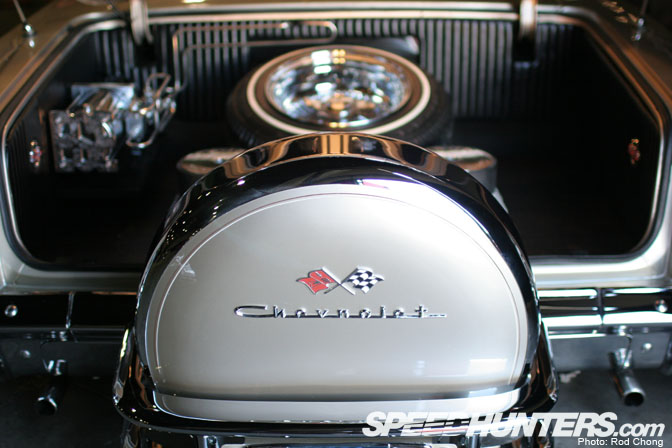 Nice Continental Kit….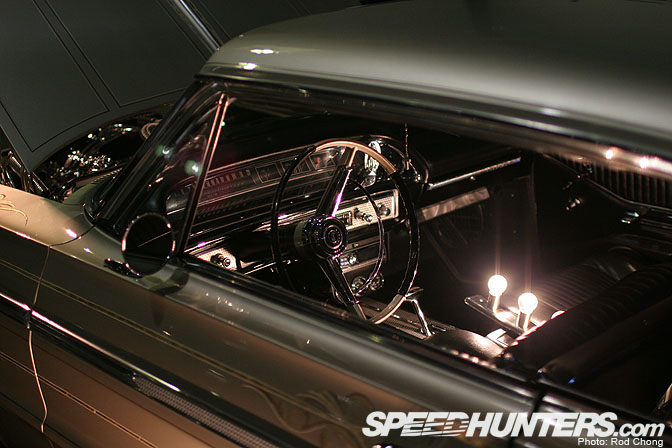 They don't make them like this anymore do they? Mmmm… Chrome… the old Carbon Fiber…
I wonder if there are now more lowrider spec '64 Impalas than showroom stock originals in existence? You definitely could compare this to the lack of original '32 Fords or unchopped '49 Mercs…. Will S13s and AE86 suffer the same fate?
Or does this really matter?
:Rod