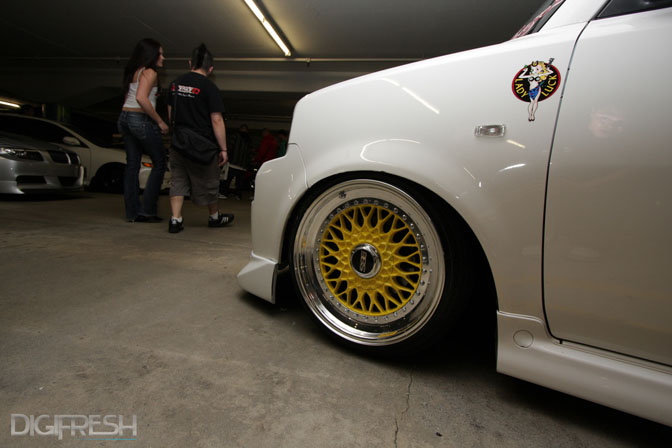 Sometime I really envy you guys from the States when I look at the cars on different car shows. Take the Wekfest 2009 gathering, the kind of cars that show up at this event is something I can only dream in Holland. The type of builds and the cars all together is something I will never see on European shores. Luckily for me there is internet so I can look at all these fine builds and especially sharing the cars with our Speedhunter readers.
I have been looking through numerous galleries on flickr and on a bunch of different forums. I have selected some of the cars that were present that I found post worthy. I also noticed that there are a lot of good photographers out there that are willing to share pictures of the event, so a big thumbs up to those guys.
Because it is Toyota month I wanted to start with the incredible Scion Bb you can see in the opening picture. Damn those yellow BBS wheels looks like they were made for the car. Amazing work from the owner. You should really see the entire car.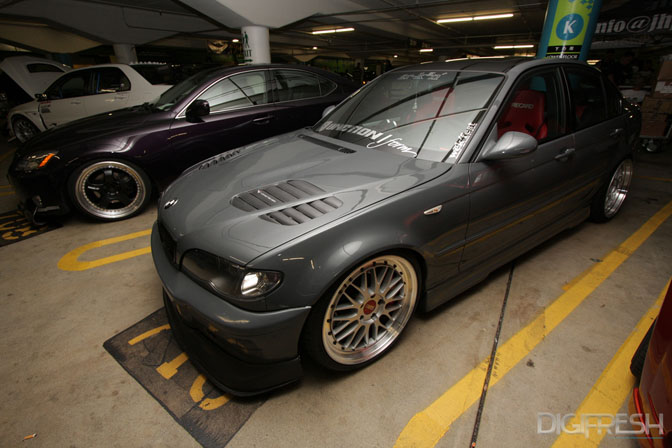 Nice four door BMW riding on some BBS split rims. I have taken a real interest lately in BMW's, especially an E30. I'm trying to find a decent example so I can take it apart and make something special.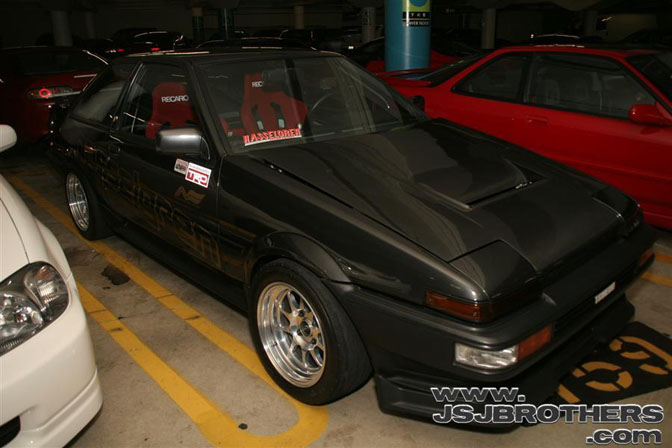 Does anybody remember this Hasselgren AE86? I have been looking for more info because I know I had it in a magazine somewhere, but because I'm on a tight schedule I can't find it. I do know it had some very trick parts and had a lot of one off parts on the engine. I'm sure one of our readers can enlighten us on this amazing machine.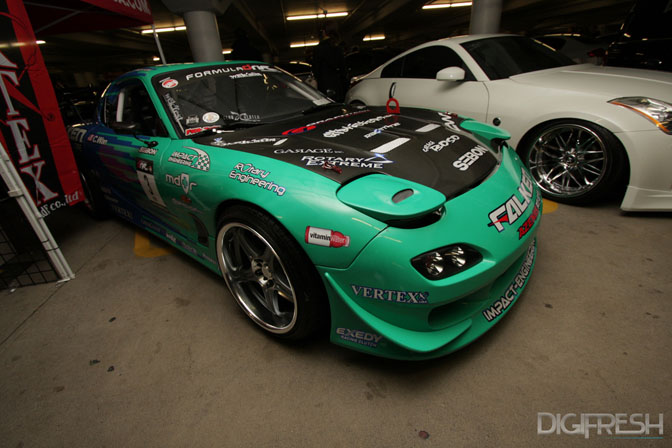 Calvin Wan also made an appearance in his Falken RX7 that he campaigns in Formula Drift.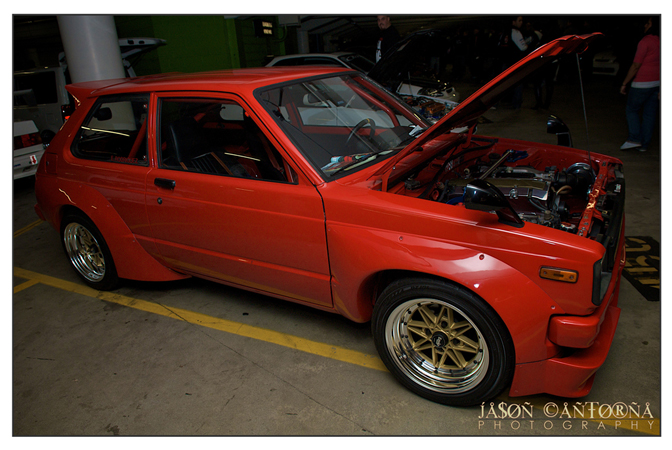 How nice is this? A Starlet in this kind of condition is hard to find. I didn't noticed it at first but then I saw the K20 engine, so we have another Frankenstein amongst us. Other cool details are the work equips and the widened fenders.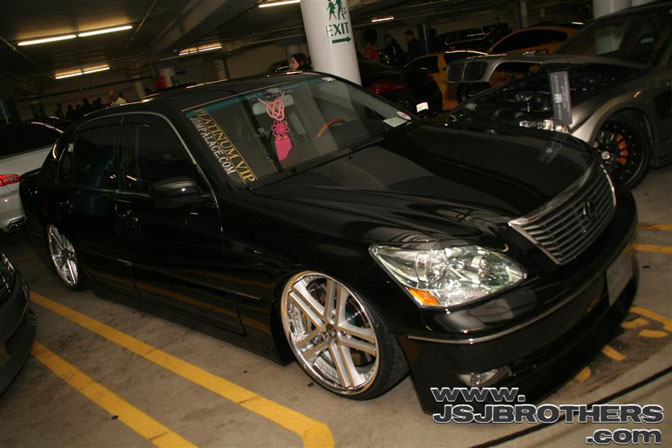 A really nice VIP Lexus on not so typical rims. I just like the look of this car. I really hope to roll donw the street some day in a similar car. But I guess I will have to be patient because the VIP scene doesn't exist here in Holland.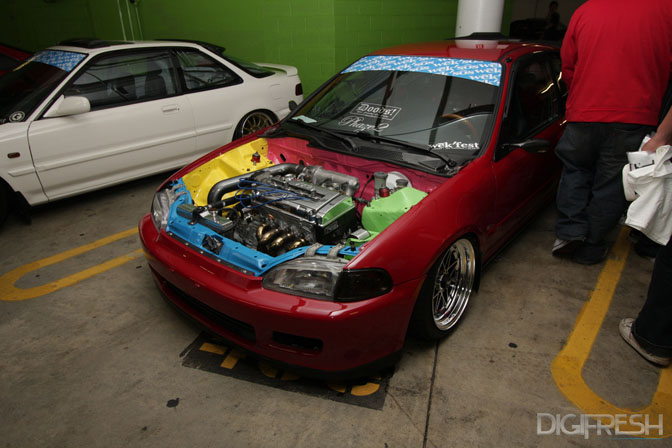 Remember the car with the rusted hood form the Eibach meet? This is what lies beneath the hood. Props to the owner for trying something different. This reminds me of the harlequin Volkswagens.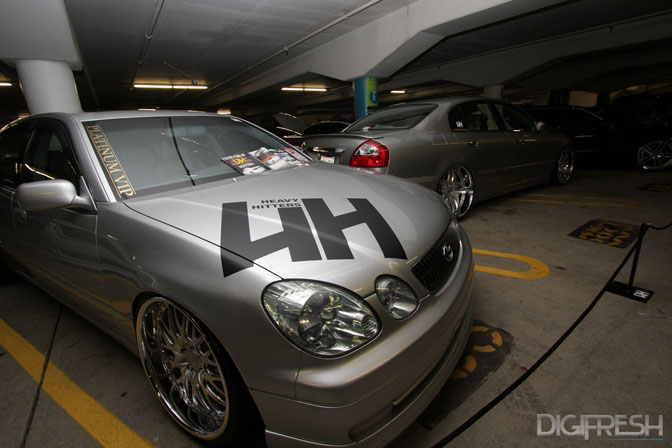 Heavy Hitters taking the price for best VIP styled cars, the wheels on the Lexus look huge.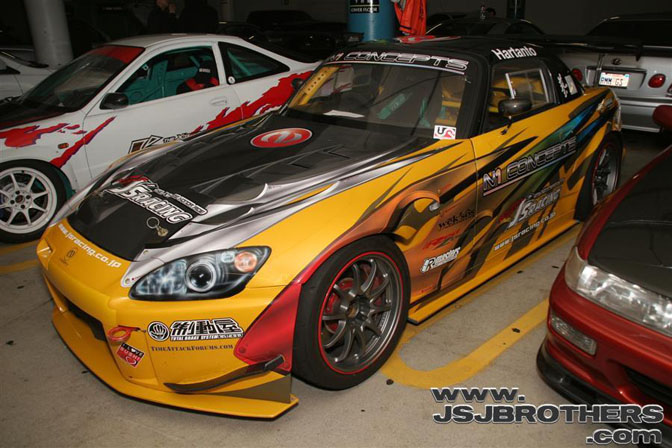 J's Racing Time Attack S2000 is always a show stopper. I hope to see it run at buttonwillow this year. I'm really curios at what it can do. 
For more pictures I really suggest you take a look at; Digifresh, Chriztrax, JSJbrothers there are so many sources for pictures, this was only a small taster of what could be seen at the event.
-Jeroen Willemsen