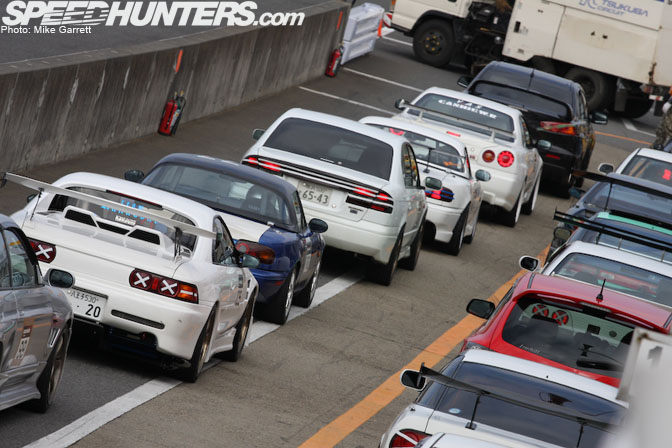 If you've ever had the pleasure of taking a trip to Japan, then you know about the abundance of cool stuff you can buy here. Car magazines, toys, clothes, comic books, CD's, movies, car parts, etc. Even people that just come here for a few days will likely wind up with an entire suitcase full of goodies to bring home. What about someone who's been living here for over a year? Although I've tried my best to avoid going crazy with my purchases, I've still managed to acquire a ton of stuff that I need to get home somehow. This means that all my free time lately has been occupied going through my things, packing up boxes, and tossing out things I can live without (a very small percentage it turns out).
Yesterday though, I managed to spare a couple hours and headed out to Tsukuba Circuit to check out a grip and drift soukoukai held by an organization called Circuit Club. This winter has been pretty mild in Japan, and yesterday was a fine day to enjoy an afternoon at what just might be my favorite place in the world…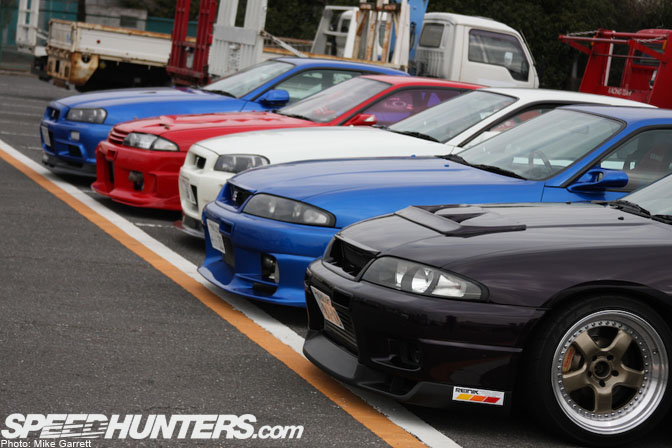 Before I even got inside the track, I spotted this impressive line-up of Skyline GT-R's sitting outside in the parking lot. A chap like me would be happy with any of them, but there was something about the Midnight Purple R33 with Panasport G7 C5C2's that called to me.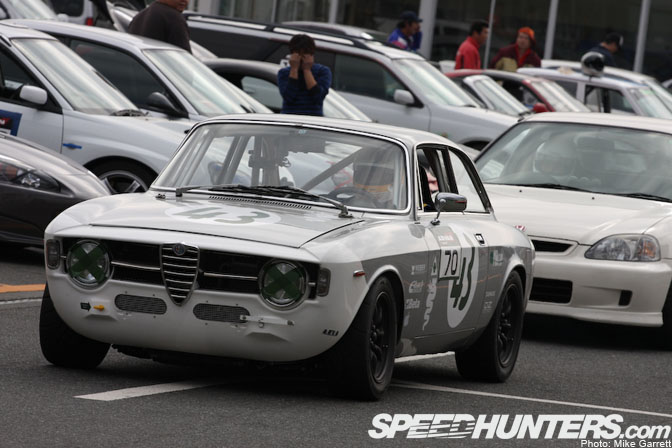 Any track event at Tsukuba is likely to be filled with drool-worthy machines, but the ones with grip and drift are the best. I can't think of anywhere else in the world where you can see a vintage Alfa Romeo speed by one moment…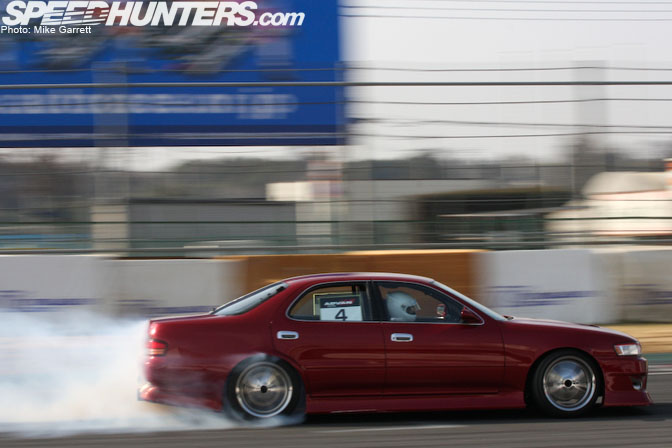 …and a couple minutes later watch a JZX90 Cresta link the the last sweeper onto the front straight for some manji action.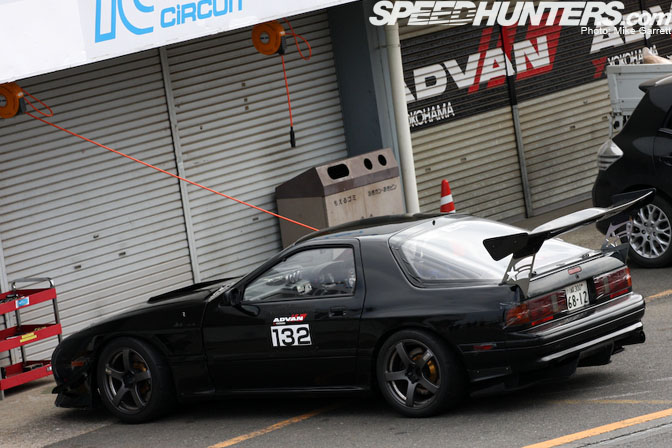 Mazda month may be over, but don't think that's the end of seeing bitchin' Mazdas on Speedhunters. This FC3S grip car is rocking the stylish GT wing kit from Super Now.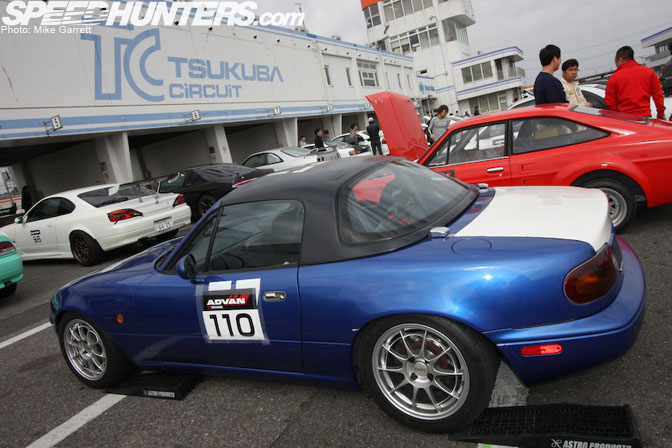 Likewise with this Laguna Blue Eunos Roadster. You don't see Enkei NT-03's in 15" too often, but I like them a lot on this car. After looking at this photo, you're probably wondering what that red car in the background is, right?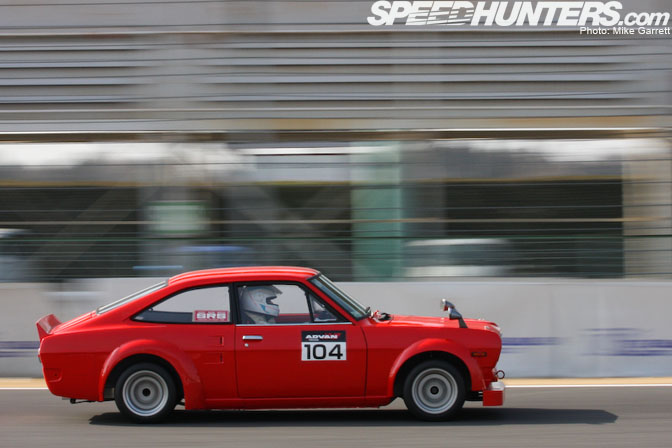 It's a TS-spec B110 Nissan Sunny of course. Any 110 Sunny is cool, but it was nice to see this one with a body uncluttered by graphics and decals. It's a bit hard to tell in this photo, but the wheels are SSR Mk. III's.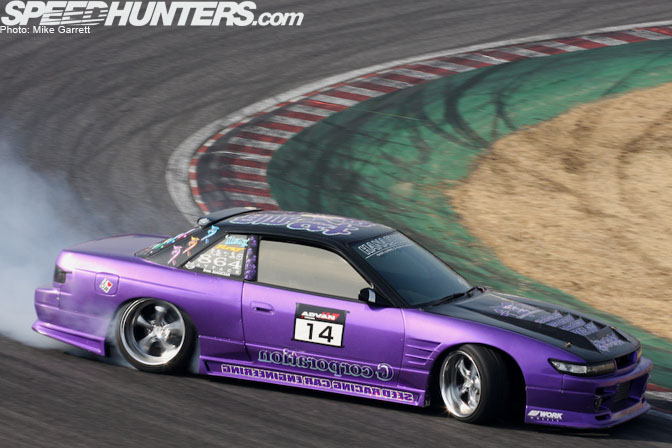 This S13 Silvia is driven by a member of Chiba Prefecture's "Win's" drift team. As you can see, he reps his home area hardcore. The car is quite literally covered in Chiba-themed stickers, as well as stickers from fellow Chiba drift teams like Magican and Funky. This is one of the best looking S13 street cars in the Kanto area for sure.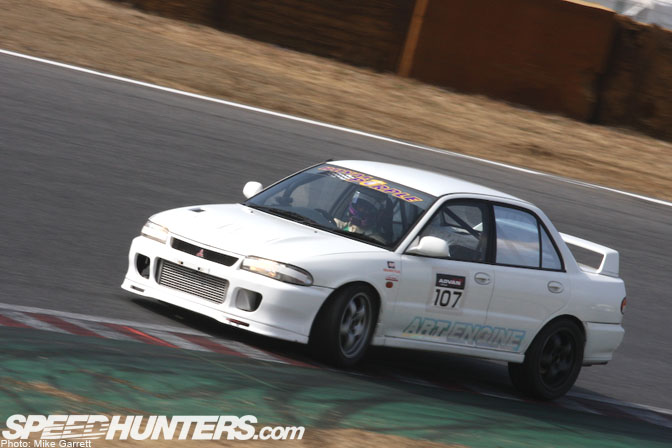 Of all the cars taking part in the grip session, the Art Engine Evo III was the funnest to watch by far. At the corner exit, it would jump all over the track as the driver waited it for the car to straighten out just enough to mash the accelerator.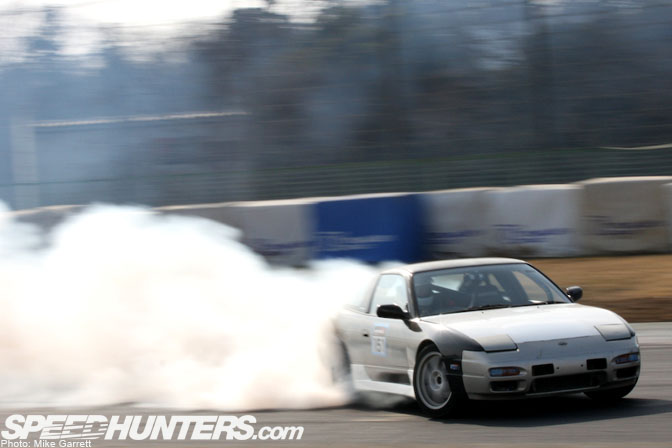 You can say you what you want about proper "low 'n wide" drift car style, but any machine and driver capable of smoking up the back corner at Tsukuba like this gets respect from me.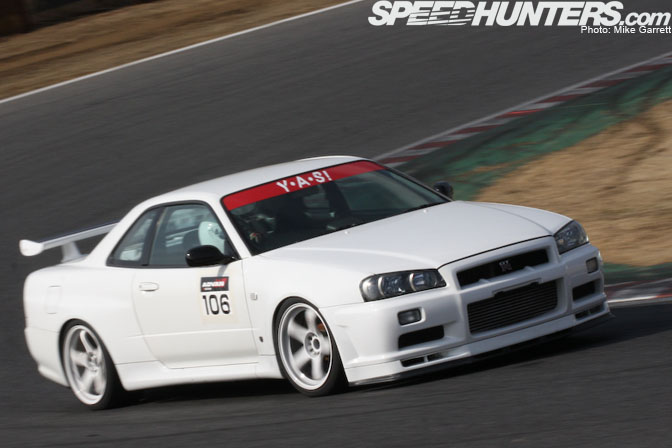 White BNR34 Skyline GT-R with white Nismo LMGT4's is a perfect match. Oh yeah, it's fast too.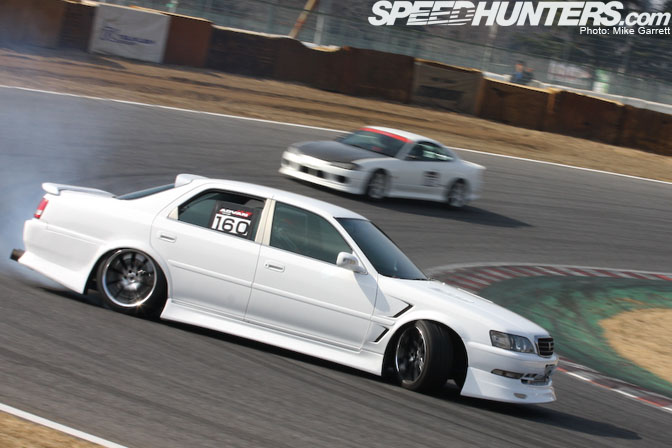 I was surprised to see several Toyota Crestas taking part in the drifting fun, including this slammed white JZX100. As you might know, the Cresta is the rarest  model of the JZX family when it comes to drifting use.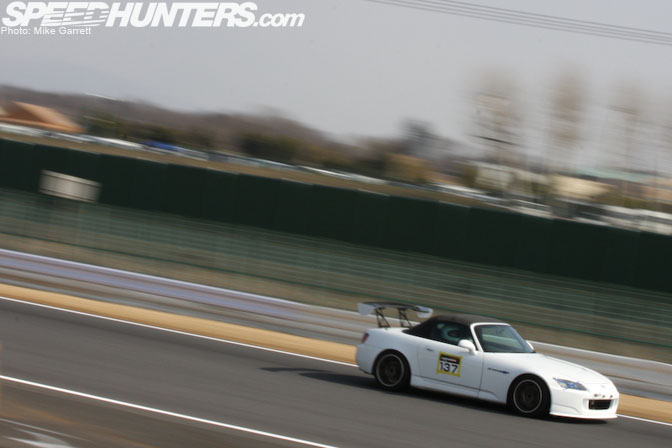 And finally, an S2000 at speed on the back straight, shot at 1/60.
More from this fantastic event coming soon, including a couple drifters in orange Evos. Maybe you know them?
-Mike Garrett