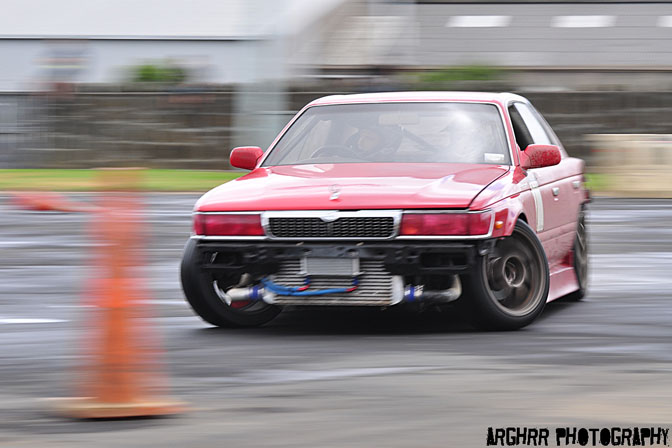 We've been looking at the Kiwi scene a lot over the past days, and this latest NZ material comes from photographer Joseph Curphey, who sent us some shots from a recent D2NZ practice day Waikaraka Park. D2NZ is basically the amateur arm of the D1NZ series, hosting small practice events complete with instructors for those looking to improve their driving. It seems very similar to Drift Association and Just Drift events held in the US.
Here are a few of Joseph's shots-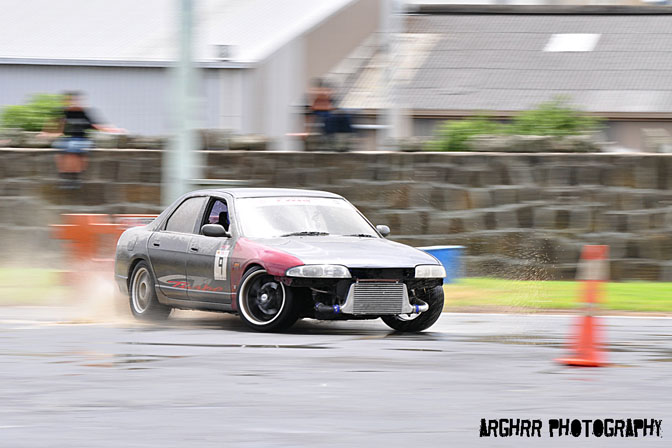 R33 Skyline four-door sliding in the wet. I've become accustomed to seeing Skylines all over the place here in Japan, but that doesn't make me any less envious of NZ's lax importation laws compared to the ole' US of A.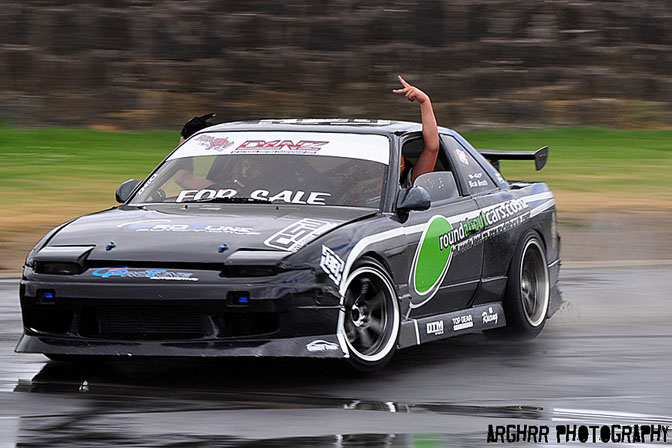 Ah yes, the "hands out the window" trick. Apparently this One-via is for sale if you are interested.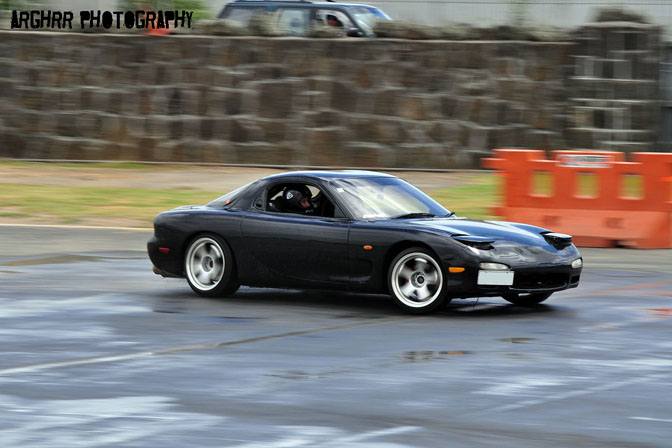 Even with an un-touched body, this FD3S looks fantastic.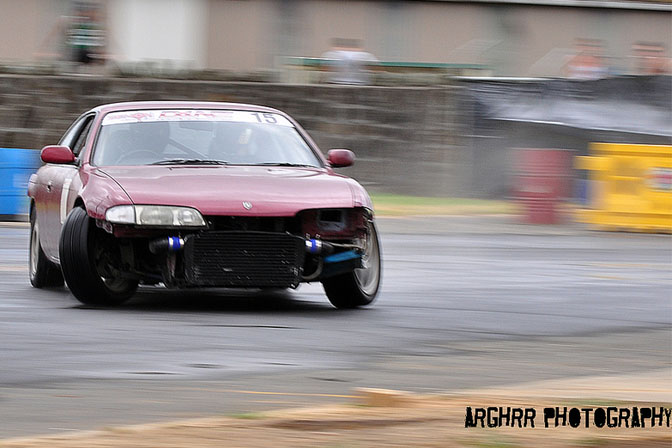 This S14 doesn't have much of a front end left…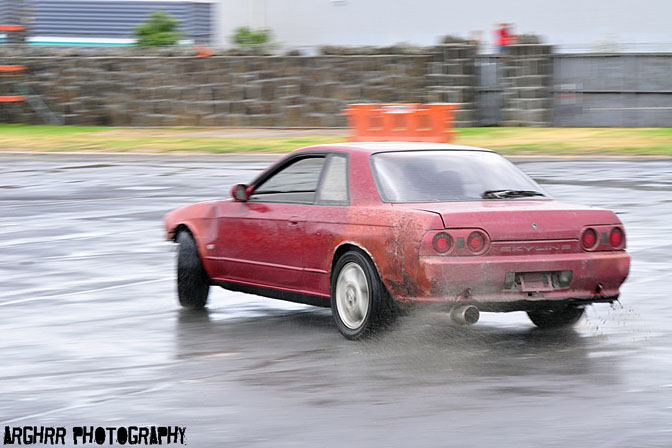 And finally, I really liked this shot of an R32 Skyline "missile" being driven as it should.
Thanks to Joseph for letting us post some of his work. Check out his Flickr page for more.
-Mike Garrett