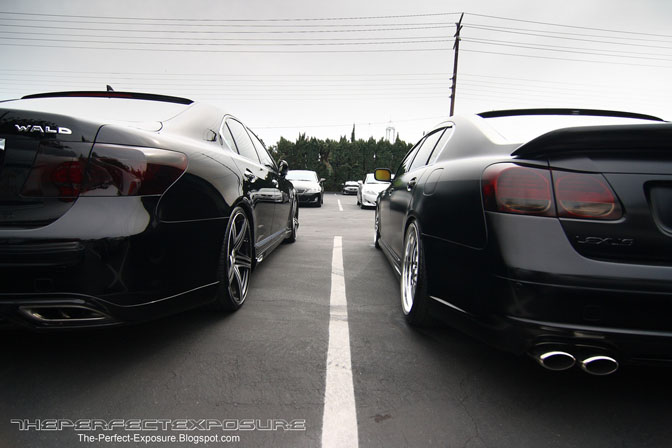 I just got an email from Jerry Truong from the Perfect Exposure Blog saying he had some pictures from the Club Lexus President's day meet. When looking through his pictures I was amazed the quality of the builds, there was one Lexus that really caught my eye. I know the blacked out theme or whatever it is called these days it played out, but this one just pulls it off perfectly. It reminded me of the 5 Axis Lexus that debuted on Sema. Let's have a look at all the other beauties shot by Jerry.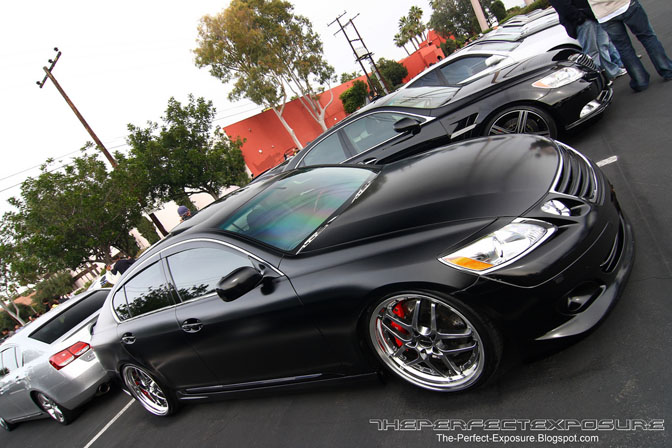 This is the car I was talking about, it has more like a satin finish than flat black. Behind the chrome wheels we can find a set of Rotora big brakes.
When reading the forum post on the Club Lexus website, I saw that the police got there an hour after the meet started and writing tickets. It's always a shame when something like this happen especially when you doing nothing wrong.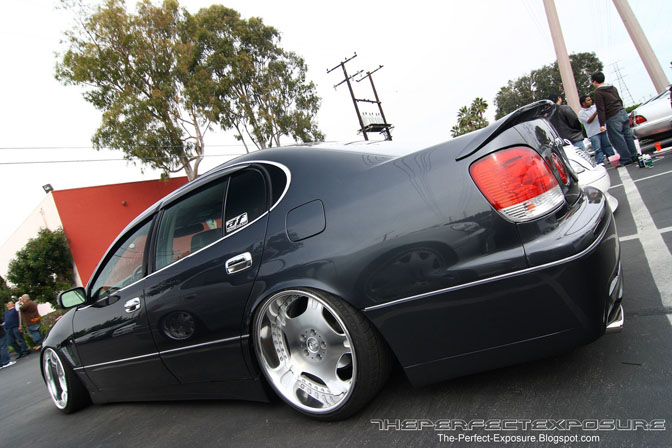 Clean GS with enormous dish and perfect fitment.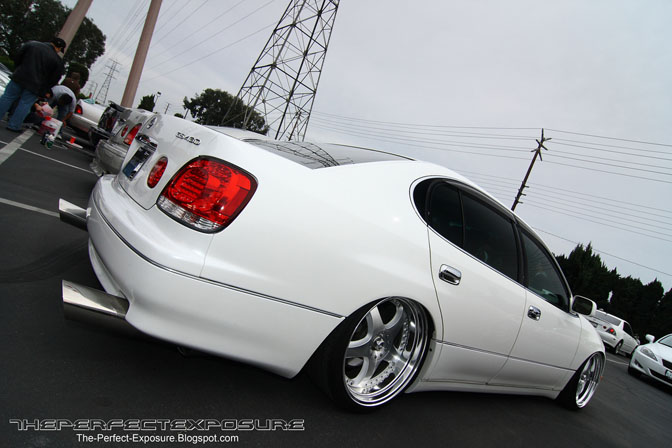 Is this even legal? Not sure, but I would have a hard time parking a car like this!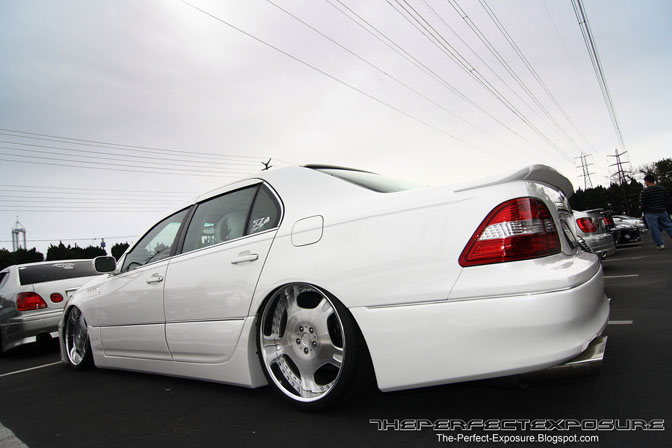 This is a car I would drive on a daily basis. It sports all the characteristics of a finely tuned machine.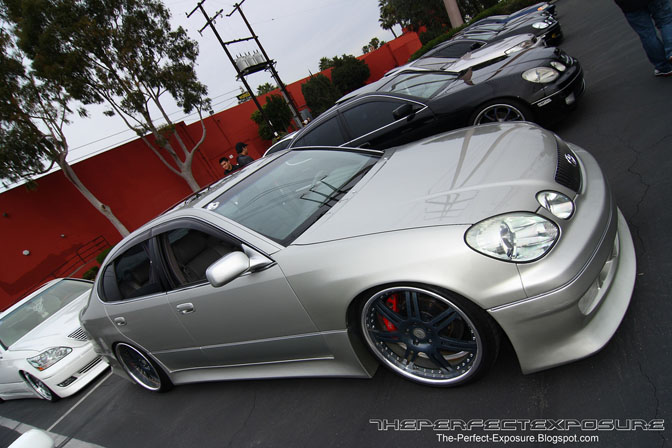 I really like this color combo, the exterior color works very well with the blue wheels.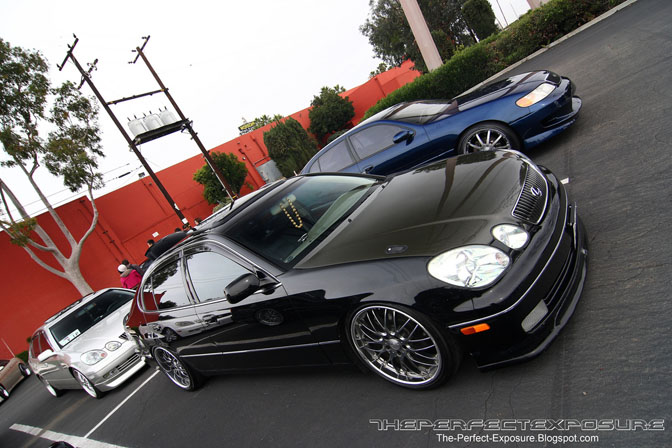 Strange place to fit the aerocatch latches. I do like the overall look of the car with the 'classic' multi spoke wheels.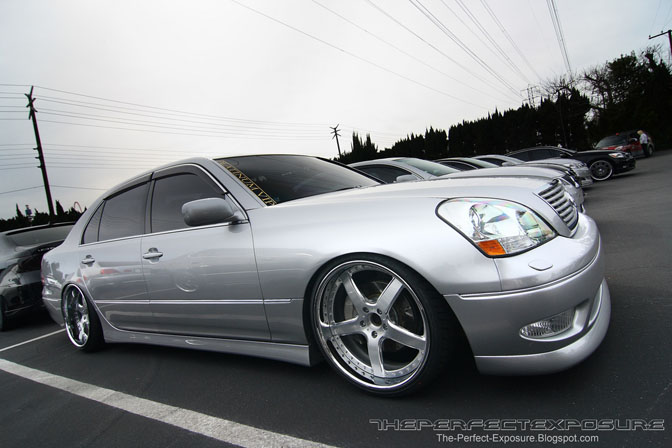 Yes, this is how it's done. The wheels fit perfect, that 10 out of 10 from me.
You can find a more pictures on the Club Lexus forum and on the Perfect Exposure blog.
Thanks for sharing Jerry.