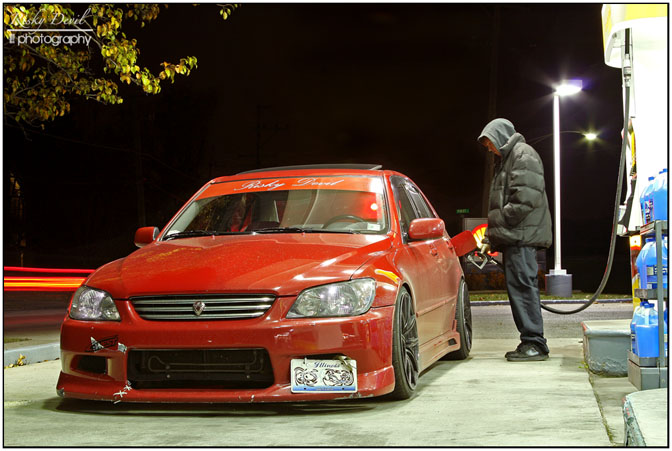 The Lexus isn't a very big hit on European shores….. At least it feels that way to me, because I always have to keep my eyes peeled to find one. I really like the design of the cars and would prefer one over a Mercedes. When I look at examples from around the world I really feel that we Europeans are missing something, as these cars can look so good, even with minor modifications. Let's have a look at the IS owned by AJ from ILL Photography. We have featured some of his pictures before but now it's time to look at his car.
The car itself is pretty straight forward, but it does feature some carefully selected parts. Most noticeable is the full C-West bodykit that doesn't scream for attention but will surely get you noticed.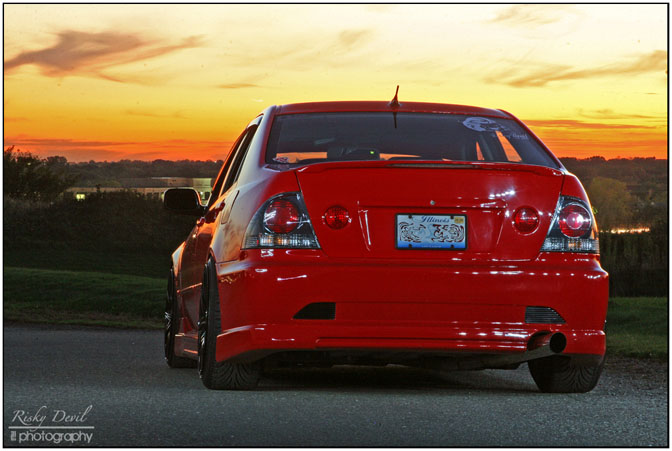 I just love the rear of this car, especially with the custom catback exhaust. There is also a Cusco rear trust bar mounted that improves the stiffness of the car.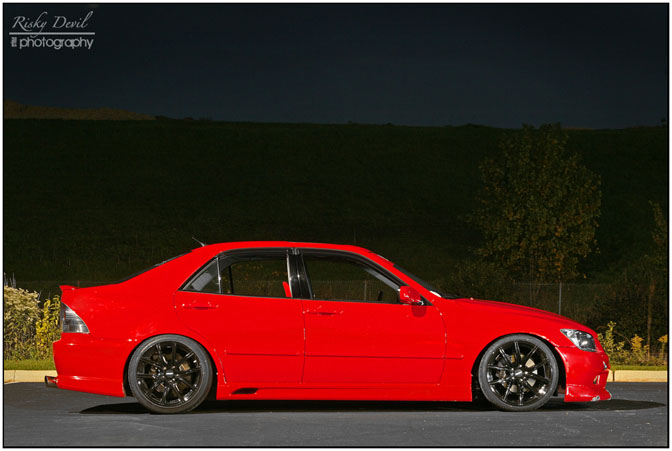 It seems that a lot of the Risky Devil guys are running Stance coil overs, so it's no different on this Lexus. The car has seen its fair share of wheels but these are my favorite, AME Tracer fs-01 in black.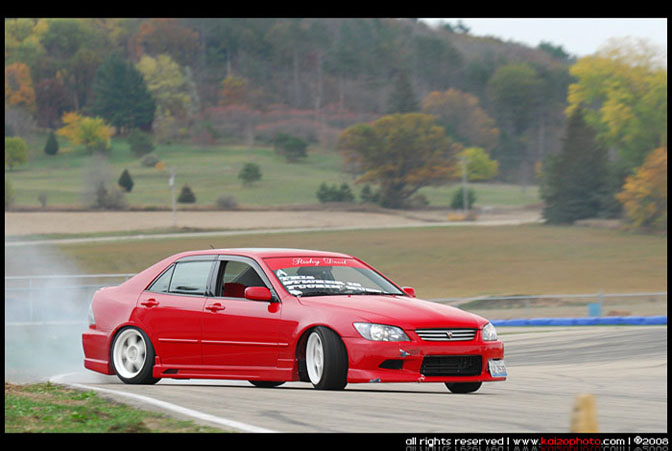 The car is a daily driver and is primalry uses as a delivery car for AJ's company. Therefore it is even cooler to see this car can hold its own on a trackday and shred its tires. The wheels used are a set of Desmond Marquis Promodas in white.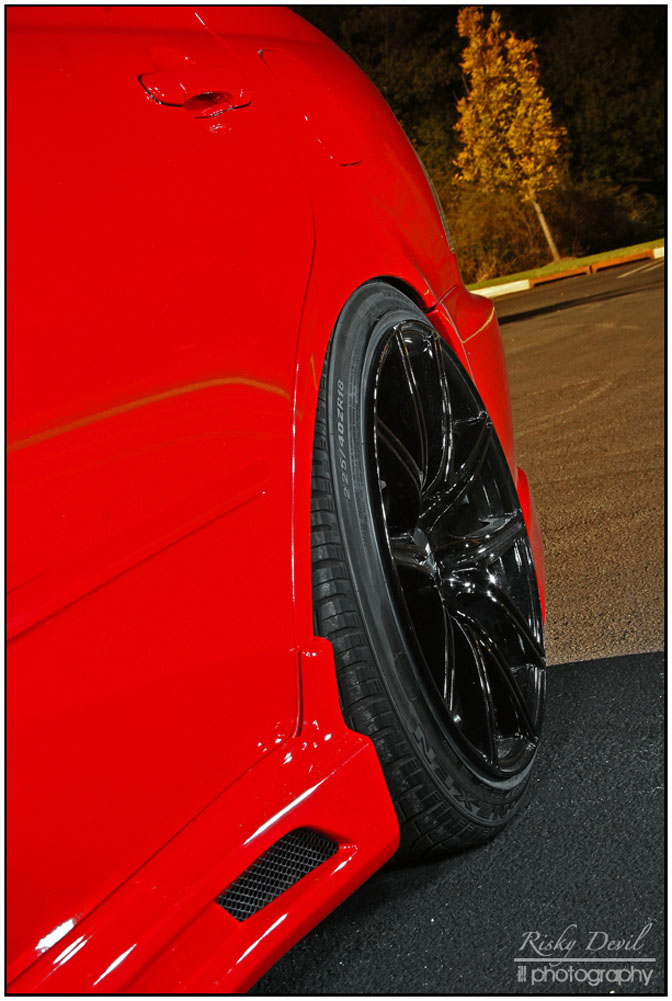 Like I said, the wheels are AME Tracers in 18"x9 in the front and 18"x10 with an offset of +25. They really fill the arches perfectly, so there: Hella Flush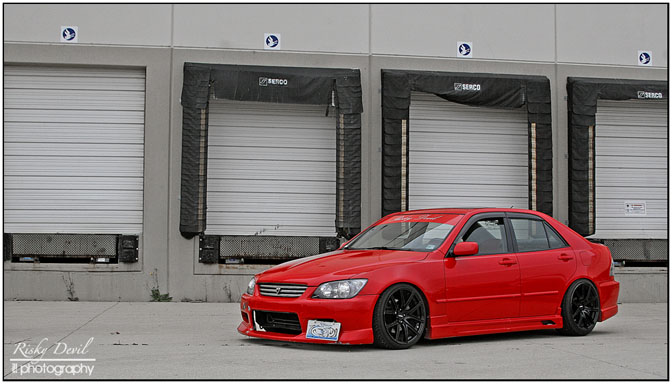 AJ has build the car in such way that it is easy to maintain while still being driftable. Engine wise nothing has changed and he plans to keep it that way in 2009. He did tell me that there will be some cosmetic changes so I'm looking forward to see that. 
-Jeroen Willemsen