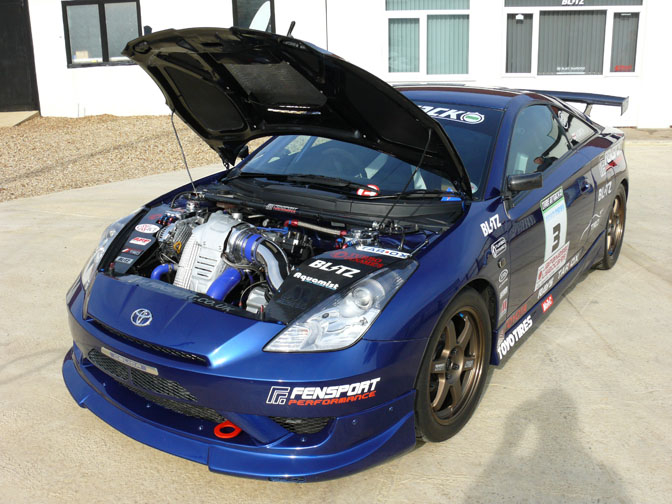 What could a Toyota month be without the Fensport AWD Celica? This car has seen drag strips, circuits and has even been to Tsukuba to show the Japanese how it's done in the UK. Fensport became immortal after making a 2.1l turbo 3s-gte powered Corolla that had AWD and was pushing 650bhp. But what do you make after that? Fensport wanted to make another all round car that was capable of winning quarter mile runs and hold its own during Time Attack battles.
They came up with this AWD Celica with another 3s-gte engine but this time it had 576bhp at the hubs. The base car was a generation 7 TRD M-sport Celica that was lighter and stronger. It is a special edition made from the factory that was specifically build for motorsport, it's even lighter than the older GT4 Celica models. So you could think it was light enough, but knowing Fensport it wasn't the case.
The car was stripped and all the sound deadening had to be removed. For even more stiffness a tig welded rollcage went in and the rear cross members were modified to house the st205 rear differential, this was all done to make the car 4wd. The rear spare wheel well has been removed to make room for the exhaust tunnel and the propshaft that runs alongside each other.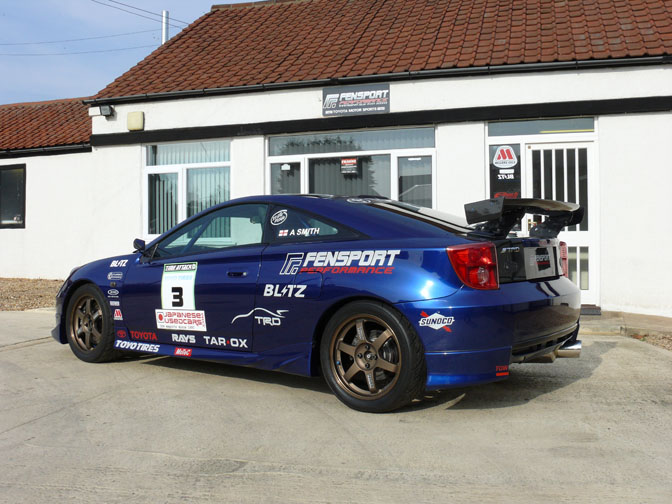 The rear hubs have replaced by Corolla items because they didn't wanted reinvent the wheel. Everything worked perfectly in their first Corolla so they decided to use a lot of items from that car and mount into this Celica, like the entire rear subframe.
Wheels are TE37 in 17"x7,5 with an ET35 for circuit use, tires are Toyo R888 in 215/45. When Fensport wants to take the car to the dragstrip they use the same tires but then 225 wide. For enough stopping power Fensport opted for 10pot calipers and 340mm discs in front and 6pot calipers with 280mm discs in the rear, both made by Tarox.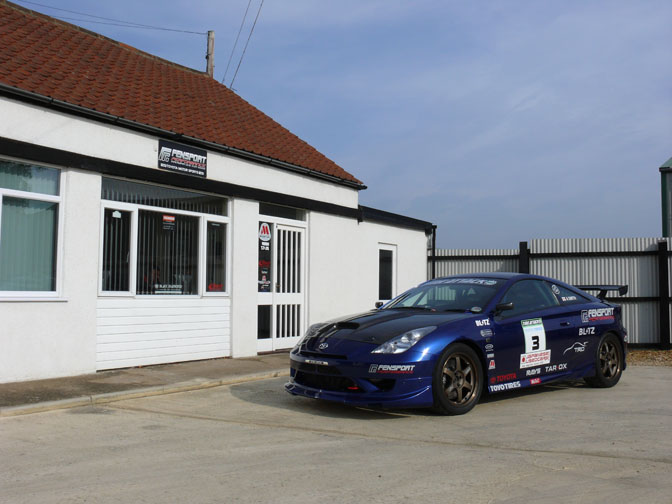 Exterior wise nothing major has been changed except for the VARIS carbon fiber bonnet with a scoop for better turbo clearance and a GT front bumper that has been reworked for better airflow to the HKS Supra intercooler. The GT spoiler is also fabricated by VARIS.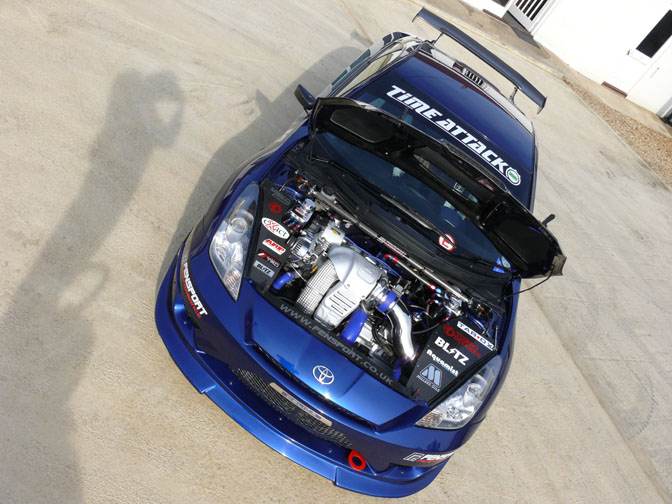 The engine is the real reason why this car exists and why I wanted to show you guys this car. The base engine is a 3s-gte that is used in the MR2 turbo and the Celica GT4, but it doesn't stop there. Fensport has increased its capacity to 2.1 liter. Other items that found its way into this engine are Crower steel connecting rods with custom JE Forged Pistons, ARP Bolts, metal head gasket and Lightweight alloy pulleys.
Fensport also ported and flowed the cylinder head and replaced the valves and springs. The inlet manifold has been custom made to fit the Celica and has a short runner design with internal ram pipes and a 75mm throttle body. Because this is a Spotlight I can't show you all the details, but I encourage you to take a look at the build page on Fensports site.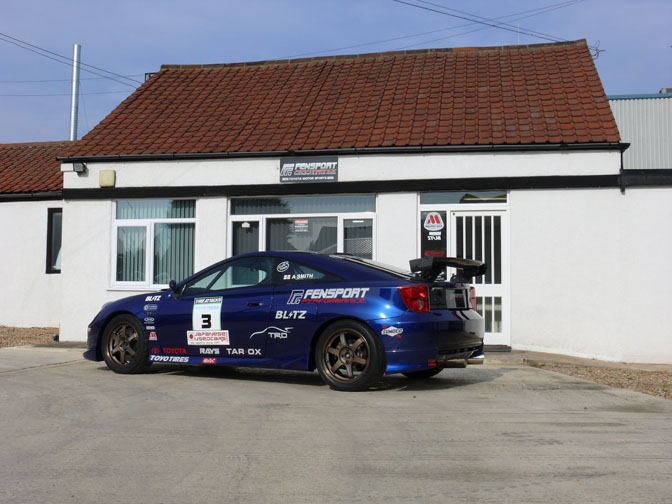 This car can do the quarter mile in 10.27 seconds and race Tsukuba in 1:04 (consider it was their first time and they ran into some mechanical problems). I'm looking forward to what they have in store this year during the Time Attack season and occasional drag sessions.
-Jeroen Willemsen