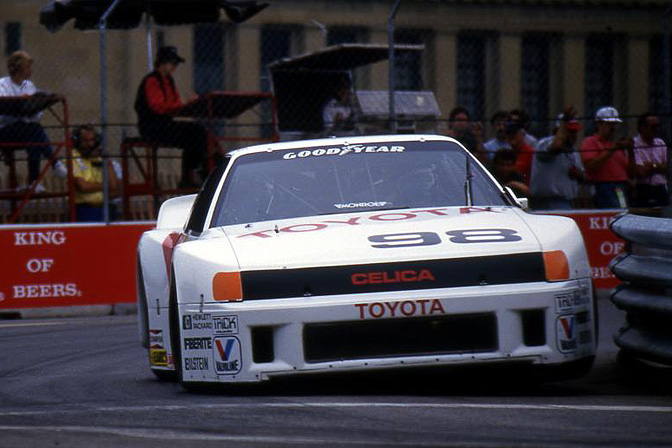 Rounding out Toyota month on Speedhunters, I'd like to post about some of the most successful Toyotas ever raced in North America. My fascination with these cars first started when I got a book called Dan Gurney's Eagle Racing Cars by David Bull Publishing as a gift for my birthday last fall, and ever since then, Dan Gurney has been one of my heroes.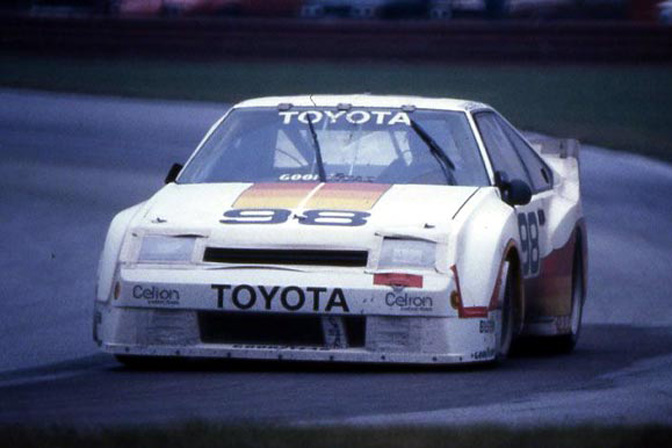 AAR's partnership with Toyota started with the IMSA GTU class Celica built for the 1983 season. The GTU class cars were built on a steel unibody construction, with steel roll cages welded in and connected to the suspension mount points to maximize stiffness.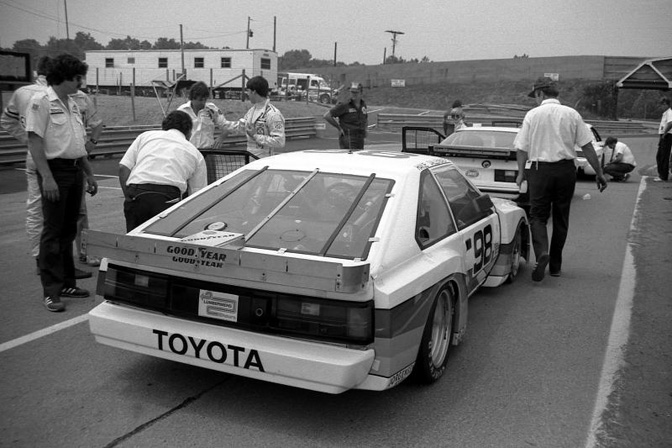 Although suspension style, wheelbase, and basic dimensions were similar to the production car, similarities ended there. The body was hand fabricated out of fiberglass and aluminum panels, and incorporated some innovative aerodynamic concepts.
The AAR GTU Celica's were powered by a 300hp normally aspirated 2.1L 4cyl engine mated to a 5spd manual transmission.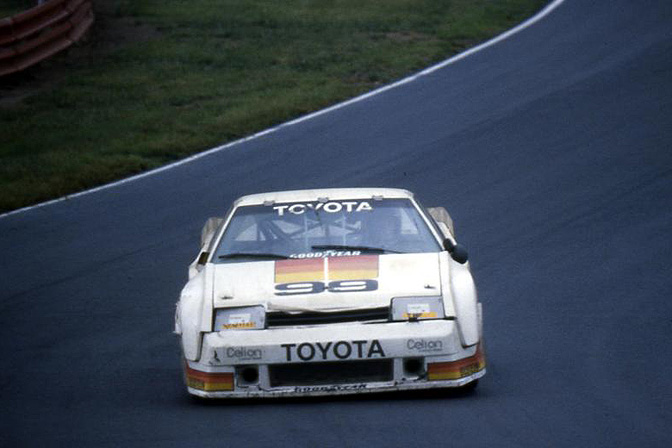 During their first shakedown of the GTU Celica at Willow Springs, AAR found a severe aerodynamic problem with the car: the front end lifted up at medium to high speeds. To correct this, their aerodynamicist Hiro Fujimori developed a diffuser to go behind the front splitter and between the front wheels, which stabilized the front of the cars. This ended up being used on the future GTO and GTP programs as well.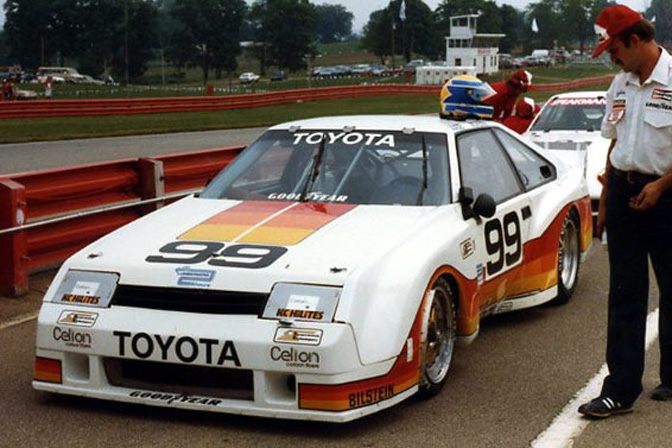 Although AAR's first Toyota season was cut short by budget problems, during the 3 years they raced the GTU Celica, it scored 8 wins, 13 pole positions, and 11 track records.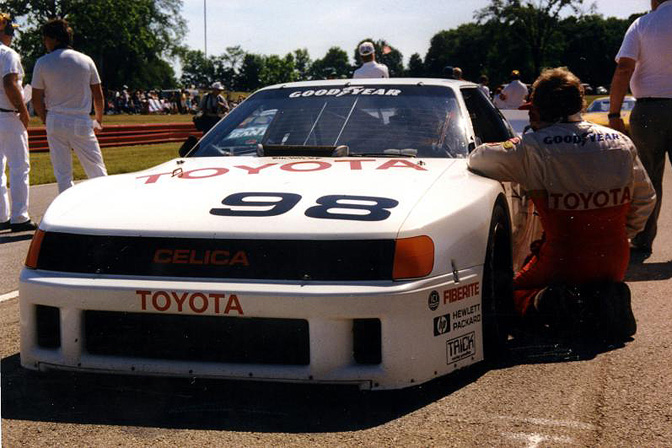 AAR built their first GTO class Celica in 85, starting from one of the GTU cars and fitting a 2.1L turbo charged 4 cyl from the Celica All-Trac. The car did not finish its first race at Riverside, but proceeded to win the next round at Laguna Seca.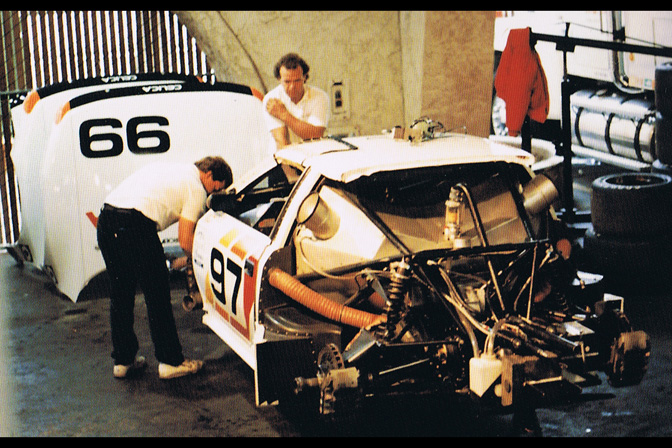 For the 1986 season, with GTO being thier primary concern, they developed a new car with engineer Roman Slobodynskyj. While the older AAR Celica's were production based, this one was a serious race car: tube frame chassis,  carbon fiber body, and a rear mounted transmission. I absolutely love this era of race cars….. hand fabricated full race machines: very raw, very fast.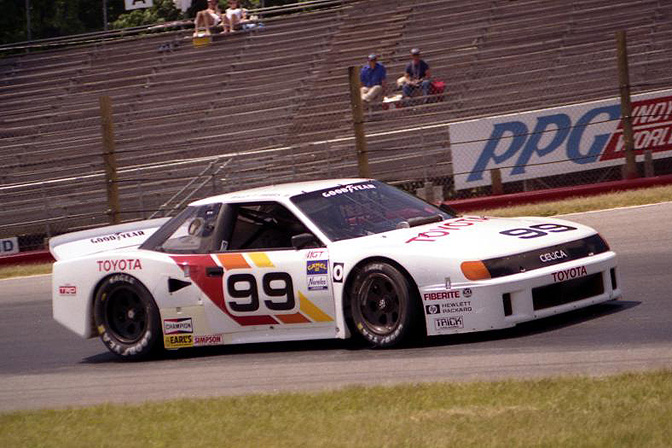 The GTO Celica proved to be extremely successful; by pushing the limits of the IMSA GTO rules, they benefitted from a light weight chassis, great weight distribution, wide wheels and tires, and huge brakes.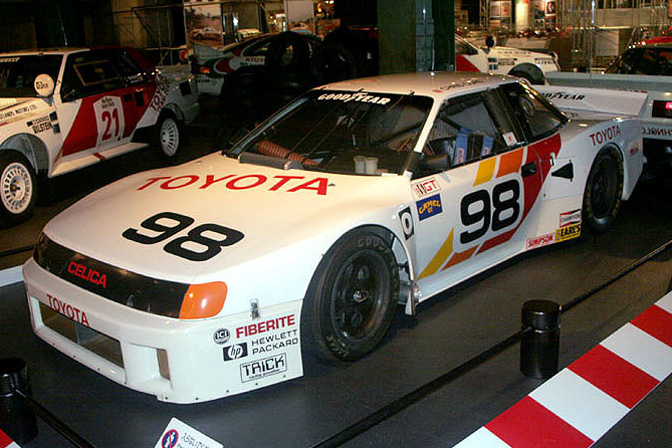 The GTO Celica racked up 16 wins from 85-88, winning the overall title over Chevrolet in 87. In 88, AAR won more races than any other team, but because the Roush-Ford team had so many entries, they ended up with the championship. With new rule changes from IMSA for the 88 season, Dan Gurney and AAR got the go-ahead from Toyota to move into the GTP class.
If you'd like to read the full story, I highly recommend picking up this book: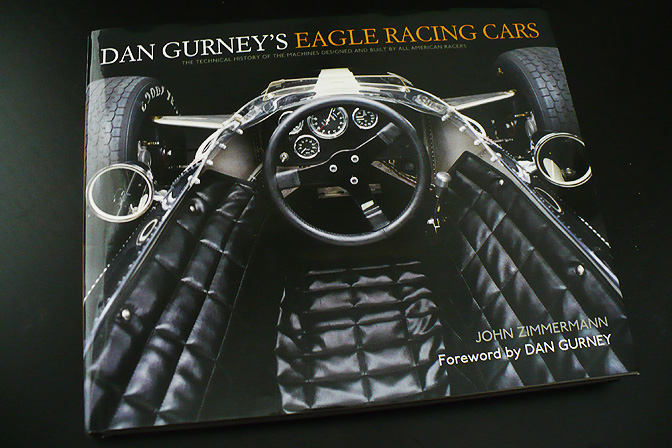 It's one of the best automotive books I've ever laid my eyes on. It starts from Dan Gurney building the AAR F1 car all the way to the latel model champ cars. Available from David Bull Publishing.
– Carl Jarrett
Images are courtesy of Mark Windecker photography, and Antonio Alvendia.
AAR GTO Celica Car Feature on Speedhunters