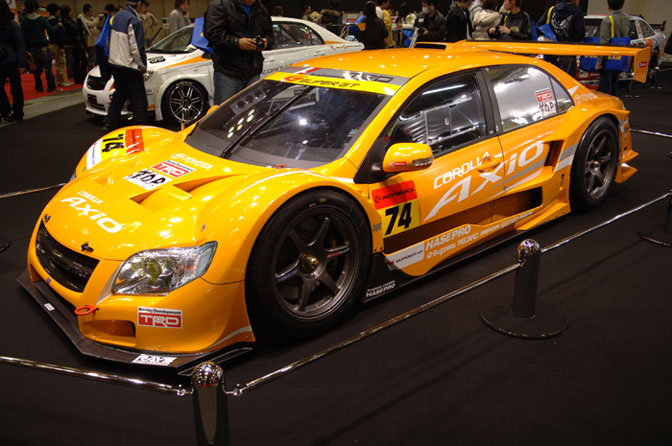 This Toyota Corolla has been transformed into a full blown Super GT contender. The car was build by APR, who were also responsible for the famous Lightning McQueen MR-S that competed last year in the GT300 class and even won 1 race. For the 2009 season APR thought it would be fitting to start with a completely new car. It was initially unveiled at the Tokyo Auto Salon and slowly a few more details have become available..
Team manager and chief engineer had this to say about his choice for the Corolla Axio; "My team has been using Corolla on the street, and, in spite of having a manual transmission, I often have taken the wheel also. I always thought that the car has everything in a nice package: good balance, maneuverability, drivability, etc. From there, I thought 'Would we be able to make a racing car out of it?"
As you can see, they definably succeeded in making race car out of the plain looking Corolla.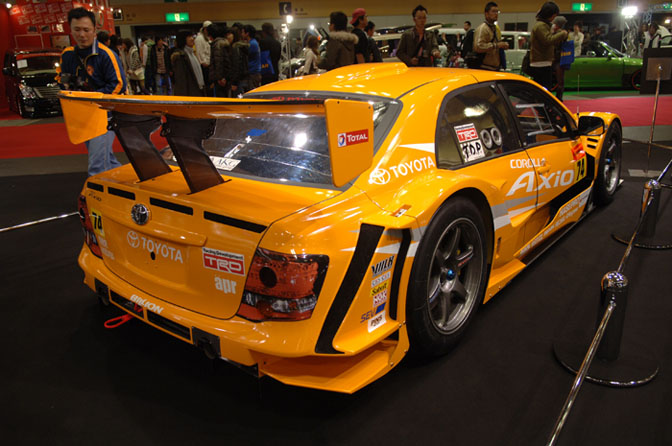 As expected, the car features a full carbon widebody kit with lots of vents and sharp corners. Thanks to the bodykit and the superlight frame it weighs in at 1100kg. The engine of choice is a 2GR-FSE; it's a water-cooled V6 without any turbos, it still manages to reach a poweroutput of more than 300ps. The engine is longitudinal placed behind the rear seats making it a true mid engine car.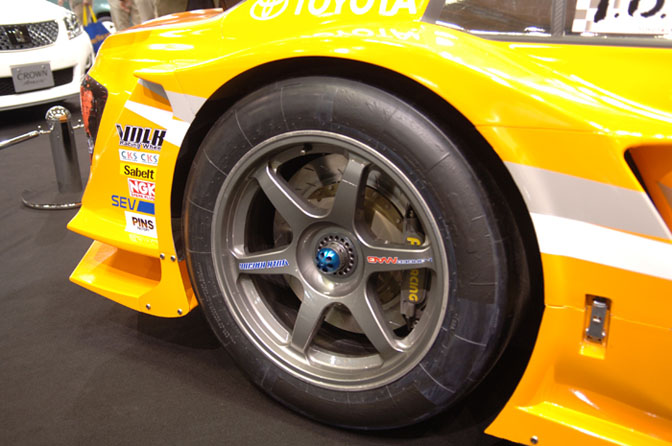 Man those tires look beefy. Like almost all the race cars in Japan, APR has chosen Rays to make their wheels. They come in 18" with a one lug setup. Behind the wheels we can see enormous AP Racing calipers and rotor's.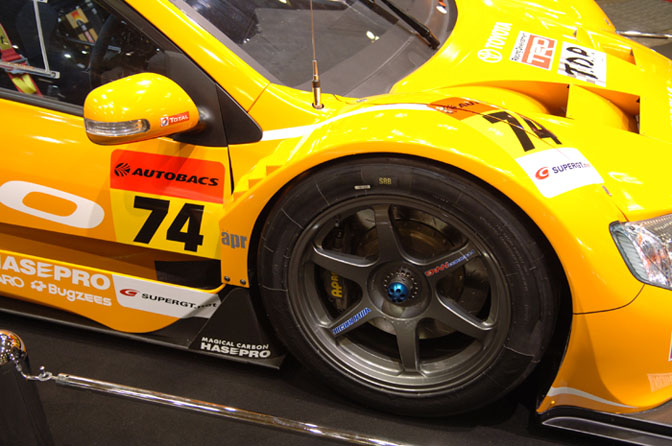 What amazes me the most in this picture is that the top of the wheel is almost as high as the dashboard. The seating position must be extremely low. I can't imagine how it must feel like to drive such a beast. Especially when you realize it runs a NA engine, the sound it will make…. ahhh….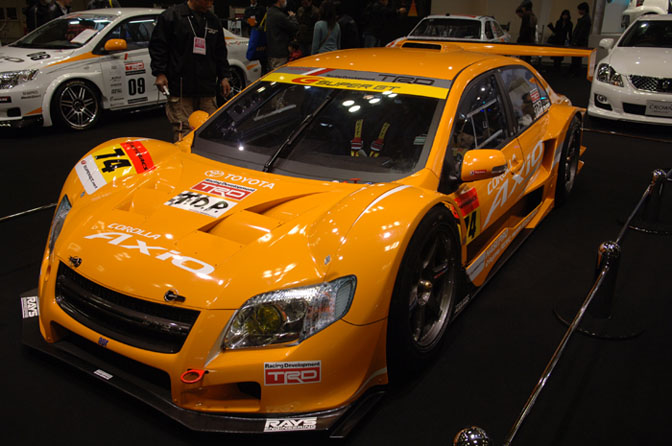 I can't wait to see this thing run in the new Super GT season. I'm just glad that we can still see new cars being developed for this race series….
-Jeroen Willemsen