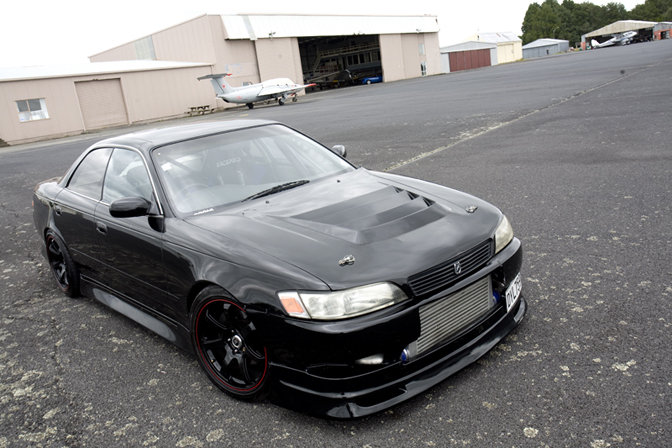 My recent holiday in New Zealand is fast becoming a bit of a distant memory… I've been back exactly a week, and have been thrust into a rather busy time at the Need for Speed studio… there are many new and exciting projects kicking around which have my full attention….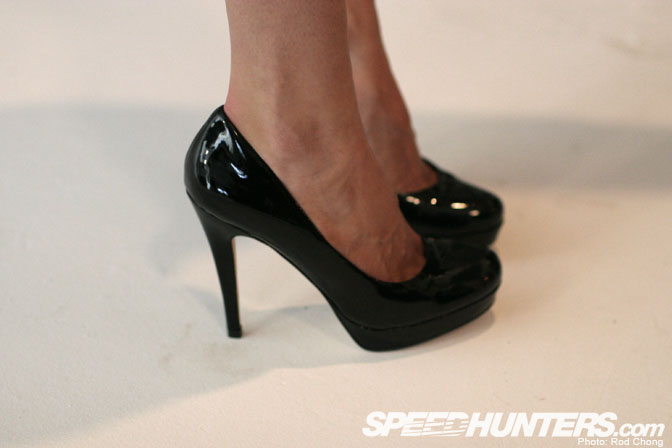 I'm currently writing this blogpost from the set of a Grid Girl shoot for the new Need for Speed Shift game…. this is all I can show of what we are doing for now though hahaha….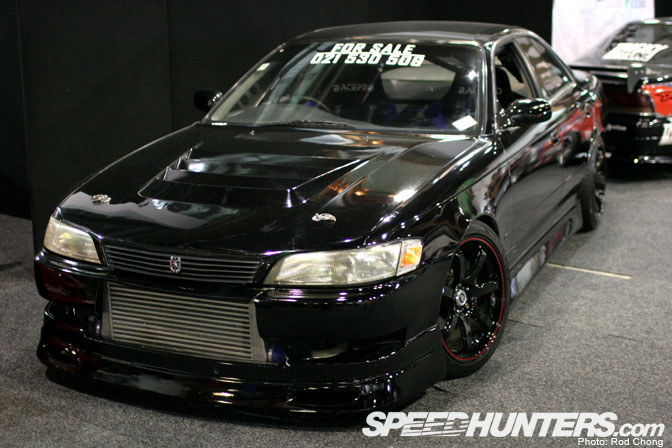 Right, back to my New Zealand trip… I wanted to show you lot, my favourite car from the 4&Rotary Nationals which just happens to also be a Toyota…. This fantastic JZX-90 Mark II.
Now being that I grew up in the west, I don't have a long term emotional connection to the JZX series of cars… I've only become aware of them more recently….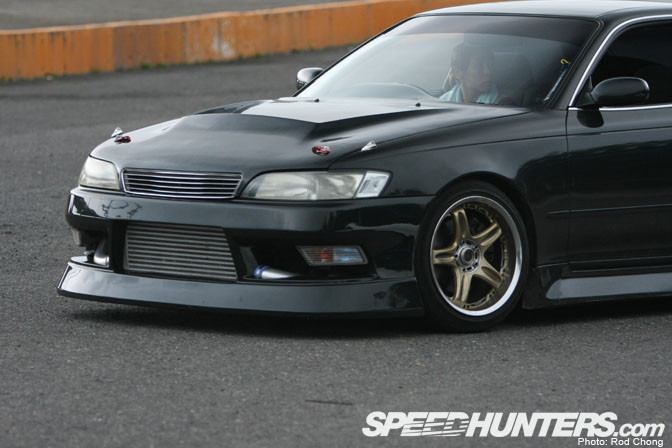 I think this must have been the first drift spec JZX I ever lay my eyes on. It was at the Summer Drift Festival at Ebisu Circuit last August… I immediately fell in love with the style of these large drift sedans…. Perhaps it's the irony of such a large car set up for sliding which appeals to me? Not sure… I just like 4 door drift car style….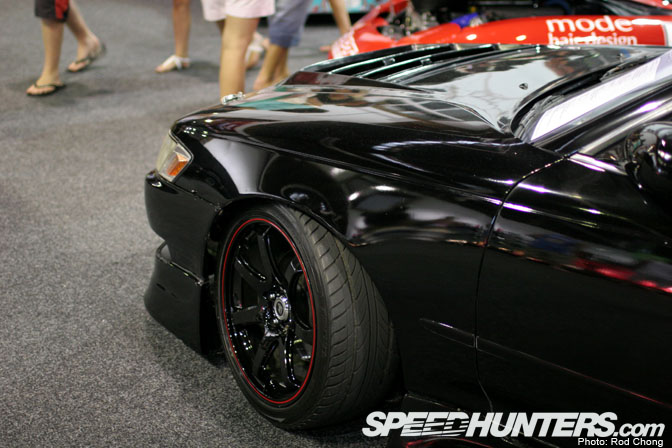 So you can imagine my delight when I saw this deep black JZX-90 devouring light at the 4&Rotary Nationals a few weeks back…. I'm not sure how many of the NZ kiddies at the show were appreciating just how cool this car is… but for me this was one the most stylish and interesting machines of the day….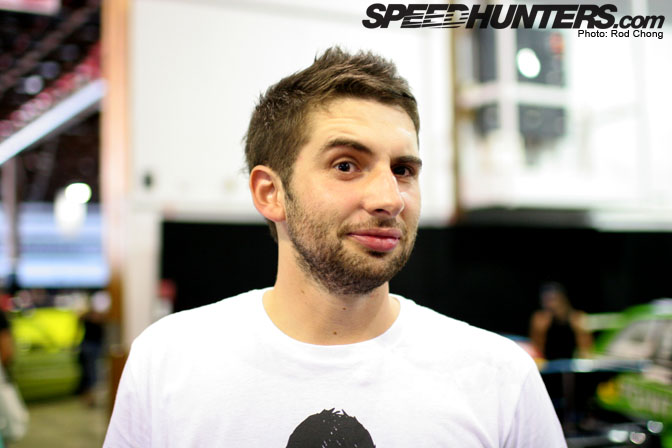 Turns out the owner  of the car is an Editor at NZ Performance Car Magazine… Peter Kelly… or Pedey as most people call him. You can check his blog here… Turns out he was planning to sell the car…. a point which I protested to… why would you want to sell such a cool and unique machine? Pedey don't do it!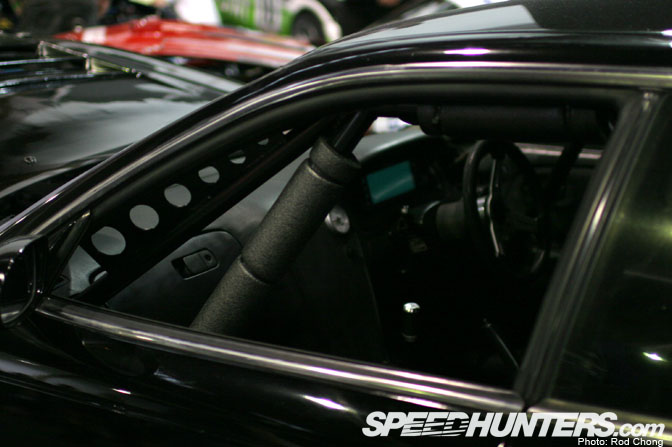 In its previous life, the Mark II was prepared as a full D1 Spec competition car, you can see evidence of this with the eight point roll cage in this photo….. I like how Pedey is running a Racepak Digital Dash unit… you don't see these very often street cars! Seats are by Racepro with a full 5 point harness setup keeping any of the occupants strapped in…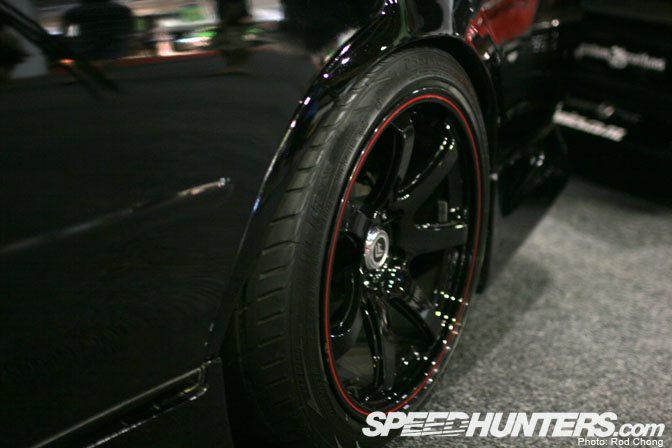 The Mark II didn't have a long life as a pro drift car and suffered a big accident in its third event… the car was backed into a wall at speed and suffered serious damage…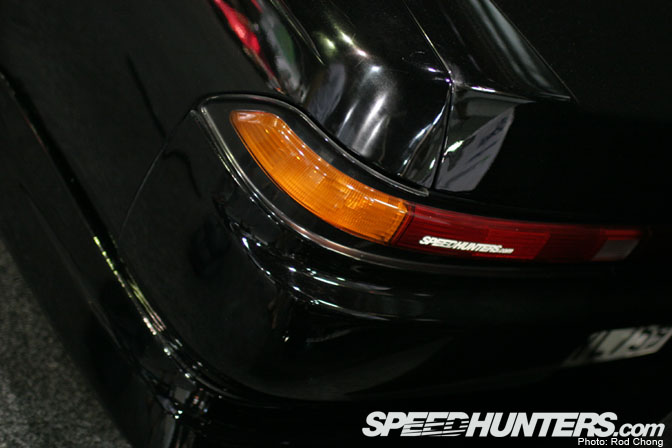 …Most people would have written the car off, but Pedey nursed it back to life and repaired the mashed up rear end… Aero is by Vertex BTW…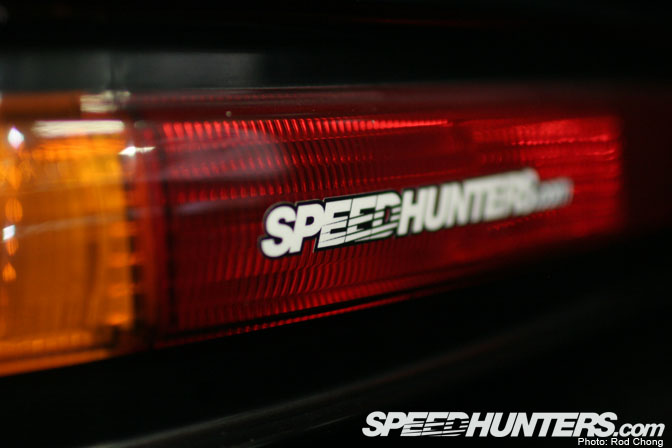 I decided to reward him for his efforts and gave him a Speedhunters sticker hahaha….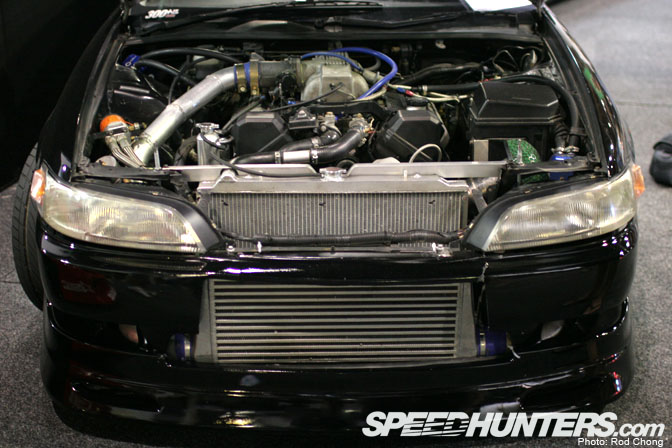 Hmmm this isn't perhaps the tidiest engine bay in the in the world… but it has quite an interesting setup. The engine is a 1UZ-FE Lexus 4 Liter Alloy V8 fed by a Turbonetics T-76 Turbocharger with a Tial 50MM external wastegate controlling any extra hot gasses. The big intercooler is by DSR… This results in 400HP at the wheels on 8 PSI…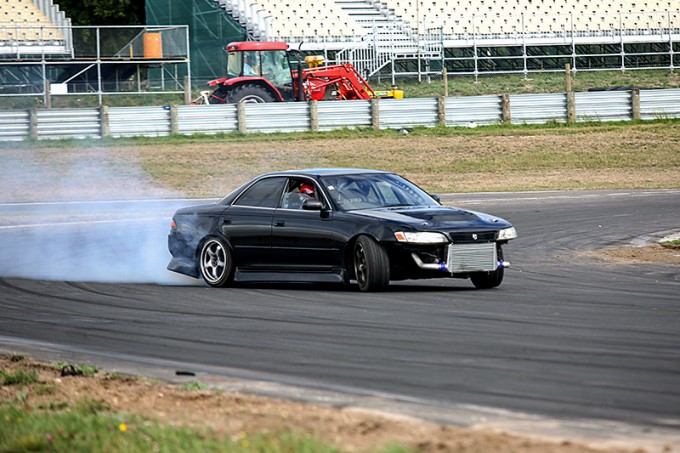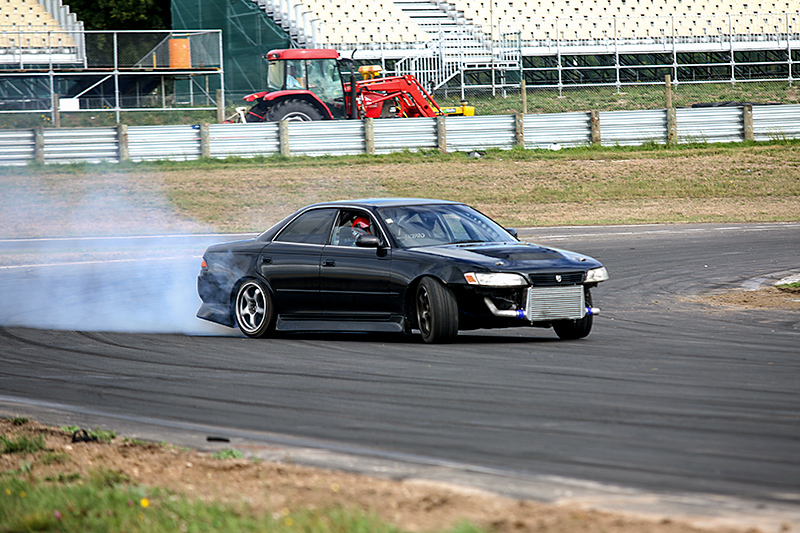 This is certainly more than enough power for Pedey's track day and drift practice escapades…. This shot is from a track day, but obviously he couldn't stop himself from kicking the back of the car out!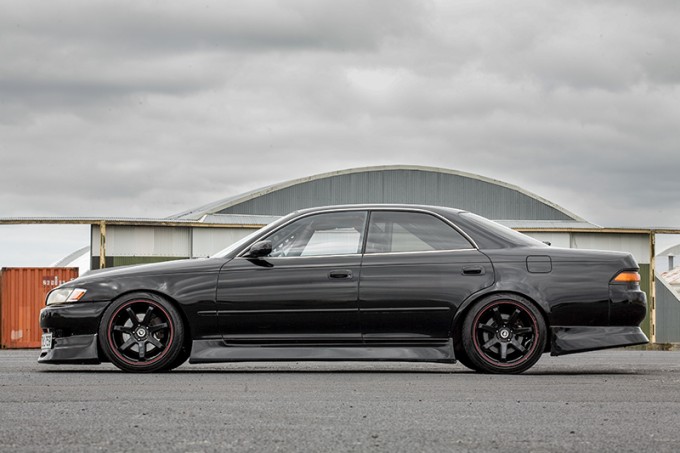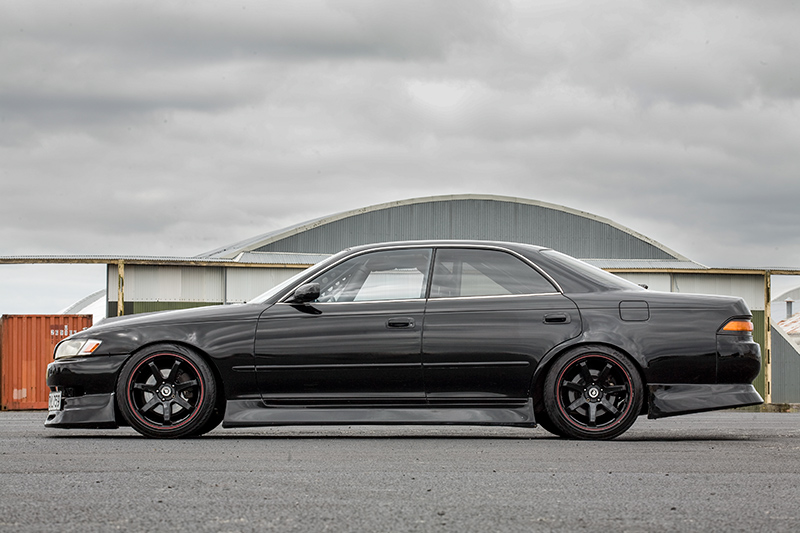 Living in New Zealand, Pedey also has the opportunity to flog the car on many of New Zealand's amazing country roads… of course all within the speed limit right m8?
I think I'd have to say that this car is a great expression of the subculture of street drift car style: 4 door sedans…. It's a something I'd love to see more of in the North American scene… I know a few people who think that drift cars should be big, low, loud and wide… and this JXZ-90 certainly fits the bill doesn't it?
Tx for Pedey for supplying the additional photos….
What do you think of four door street drift car style? Discuss…. :>
:Rod