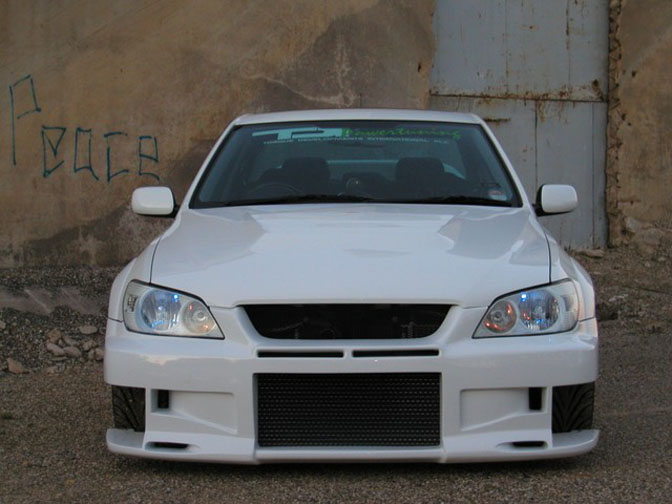 With all the different theme months going on at Speedhunters it is sometimes hard to keep up. But luckily for me I have a vast collection of magazines to look for cool features and friends in the automotive industry that can point me in the right direction. When I was reading through some old Banzai magazines I came across this Lexus IS and remembered it made a real impact when it was introduced to the public. Engine swaps are all the rage these days but back in 2005 it was all about pioneering. One of those pioneers was Torque Developments International (TDI) located in the UK. I immediately contacted them and they were happy to provide me with all the information I needed.
What makes this car special is it's engine, TDI transplanted a twin turbo Supra engine into its 'small' engine bay. But I always like to save the best for last so I will start at the exterior. At the front you can see a modified bumper made by Hipposleek, the middle has been enlarged to provide a better airflow towards the intercooler and oil cooler behind it.. The most eye-catching modification are the sides of the bumper, they have been cut off to get the most out of the airflow to cool the brakes.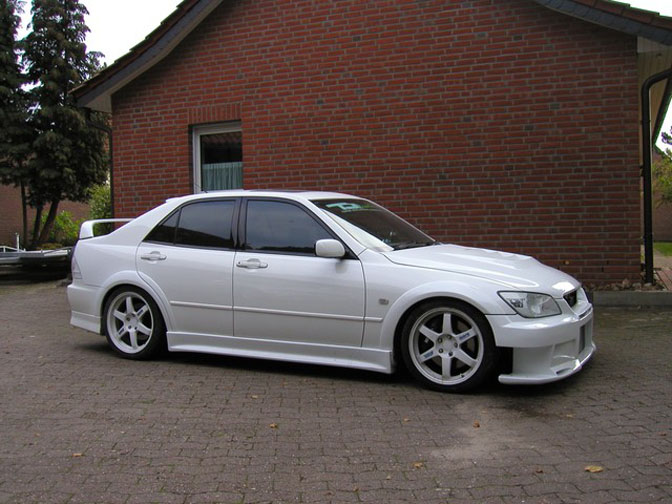 Don't you just love white on white? The TE37's are 18"x7,5 in the front and 18"x 8,5 in the rear. Tires are by Toyo sized at 225/40 and 255/35 respectively. Behind the wheels you can find a set of 4 pot Stoptech calipers with 332mm grooved aerorotor discs. The HKS Hipermax II coilovers are responsible for the drop.
On the side we continue with the Data Systems arch flares and Wald side skirts. It's just cool to think that this car started out as a family car but after all the medications it is far from it.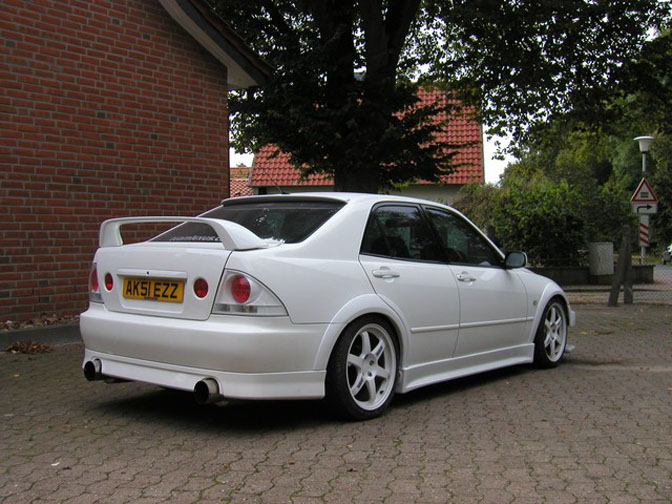 When you look at the car from the rear you wouldn't have a clue as to what power lies white skin. The only small hint could be the dual HKS exhausts. The spoiler comes from TRD as are the rear skirts.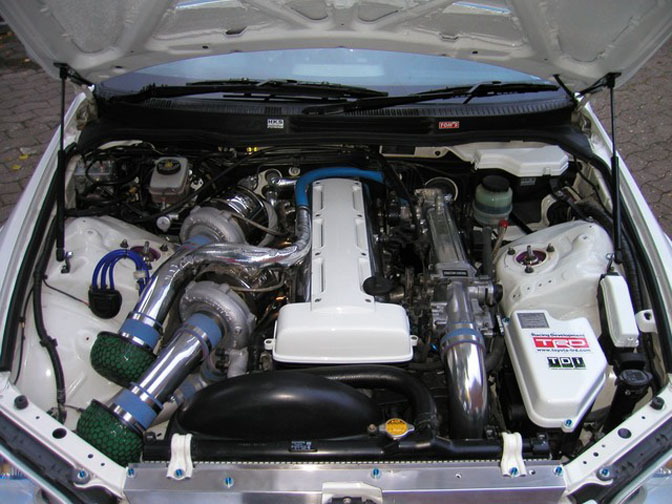 This is what's it all about, don't forget that this engine swap was done back in 2005. The engine has seen a lot of work thanks to TDI and HKS. It sure looks crowded in the cramped engine bay but TDI managed to put almost everything in it expect for the battery that went to the trunk. Here is a small list to give you an idea of the extend of modifications to this engine;
 2JZ-GTE, HKS front mount intercooler, Up rated fuel pumps and lines, HKS superfire spark plugs, HKS GT28/35 hybrid turbos, HKS turbo heat shields, HKS 1000cc injectors, HKS EVC V boost controller, HKS F-con ECU, HKS SSQV dump valve. And that's not even half of all the things that make this engine tick. The engine has been rated at a healthy 600ps to give more than enough grunt.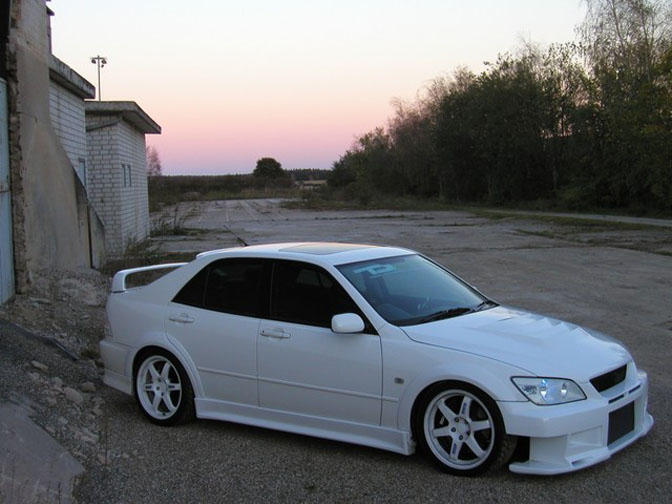 Thanks to people who push boundaries we can learn and build even better and amazing cars. Not everything is accepted but without these innovators we would be nowhere. You can contact the guys at TDI here.
-Jeroen Willemsen