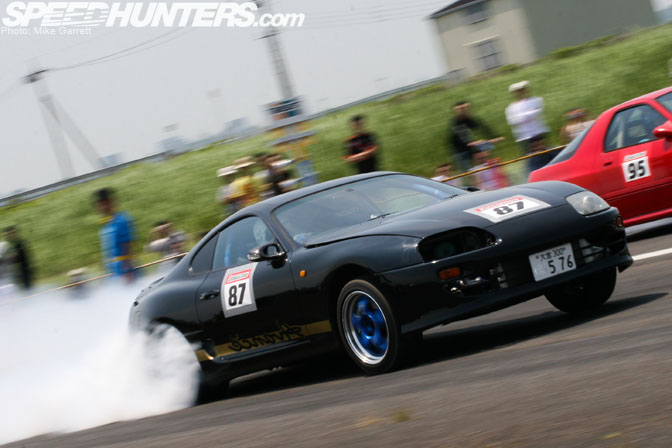 In my last archive post we spent some time looking at various FF and AWD Toyotas, and now I'll head in a new direction as we look at two of Toyota's high end two-door models, the Supra and the Soarer. Mechanically, these two cars share a lot with each other, so I figured putting them together makes sense. Most people consider the Supra to be Toyota's flagship performance car despite the fact that it disappeared several years ago along with the RX7 and the Skyline GT-R.  As for the Soarer, behind the AE86 and JZX chassis, the JZZ30 Soarer is the most popular Toyota for drifting, especially here in Japan where they can be picked up for pennies on the used car market.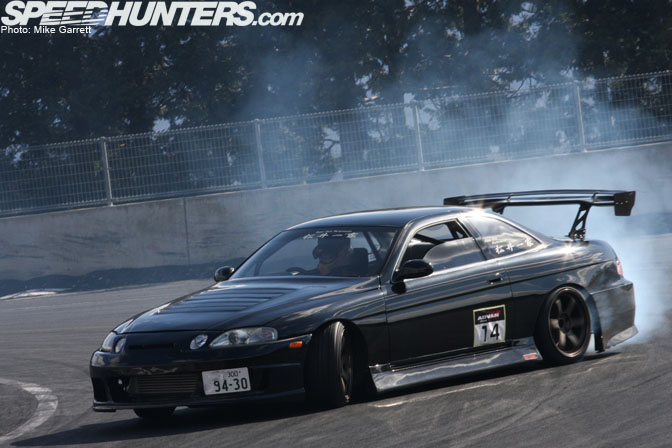 Of course there were Soarers before the JZZ30, but I'm gonna save those for another post. When the redesigned Soarer (AKA the Lexus SC) hit the market in the early '90s, it's sleek styling was a bi hit. Personally, I consider it to be one of the best looking cars of the '90s, and one Toyota's top designs of all time. When the Soarer was "new" only okanemochi drifters like Takahiro Ueno could afford to own them, but nowadays there's tons of privateer drifters with Soarers in Japan and elsewhere.
With a nice long wheelbase, plenty of power potential thanks to its 1JZ engine, and a big aftermarket, the JZZ30 makes a fine drifting platform. The stylish looks are just a bonus. I used to own a 5-speed Lexus SC300, and even with NA 2JZ motor, I thought it was great car. Although a lot of people like to modify their Soarers and SC's to retain the car's luxury character, I always find myself being attracted to the aggressive-looking JZZ30's like the one seen above drifting on Fuji Speedway's drift course.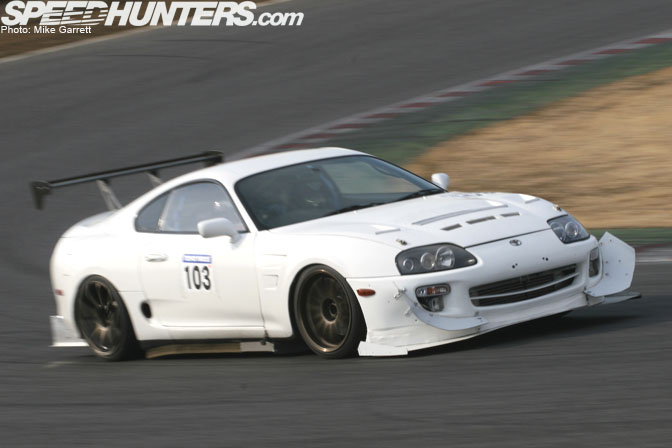 Just because the JZA80 Supra isn't seen as a circuit monster like the RX7 or GT-R doesn't mean aren't capable of becoming serious track cars. I spotted this white JZA80 running in a small time attack event at Tsukuba last year. It was sporting some one-off canards and splitters hat were some of the craziest I've seen on a privately-owned time attack car. As you can tell in this photo, it was scraping the ground quite a bit.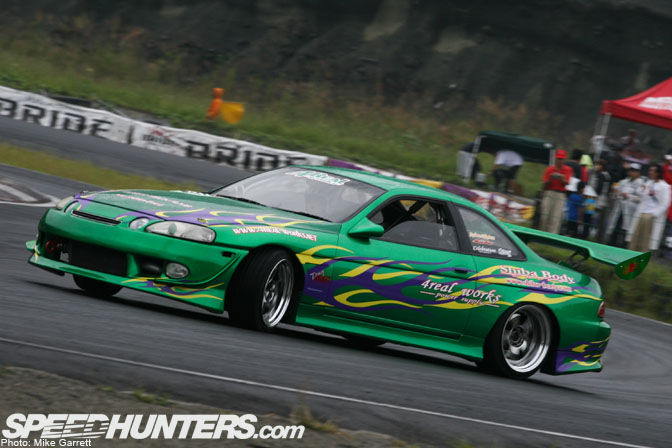 Couldn't leave out the 4 Real Works JZZ30, seen here at Nikko Circuit. The car is another fine example of the over-the-top Soarer drift car. When I see JZZ30's like this, it's hard to believe that the Soarer was originally marketed to be a "gentleman's sports coupe" designed with for taking relaxing drives to the golf course…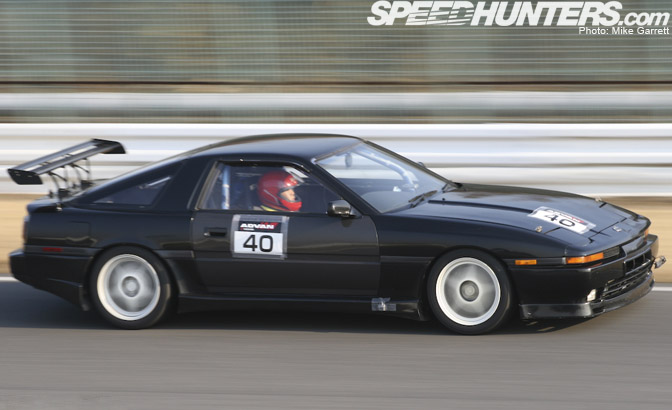 Even rarer than the JZA80 Supra is the older JZA70 model. This carbon door-equipped JZA70 I spotted at Tsukuba is one of the best 3rd gen Supras I've ever seen. All it takes is one look at this car and you'll know the owner is driving the JZA70 because he loves it, and NOT because he couldn't afford something newer. Always nice to see stuff like this in my opinion.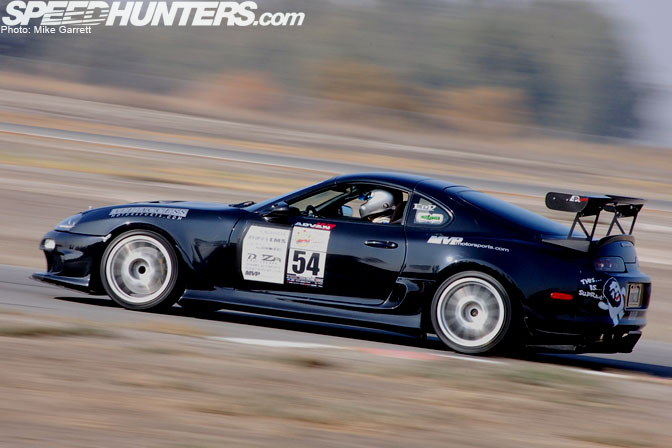 Here's a US-built Supra proving itself as a time attack car during the 2007 Super Lap final at Buttonwillow. This team has been active in the American time attack scene for quite some now.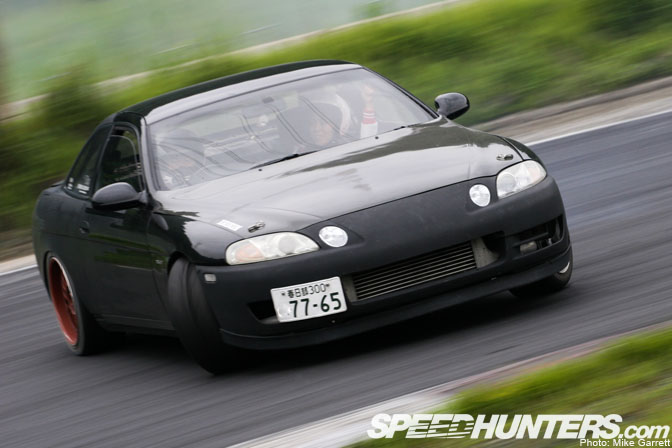 Despite his Soarer's no-frills appearance, this guy was one of the most aggressive drivers at the MSC events I've been to. He literally throws this JZZ30 around like a car half it's size and weight with aggressive entries and tons of angle, thanks in part to the Soarer's long wheel base.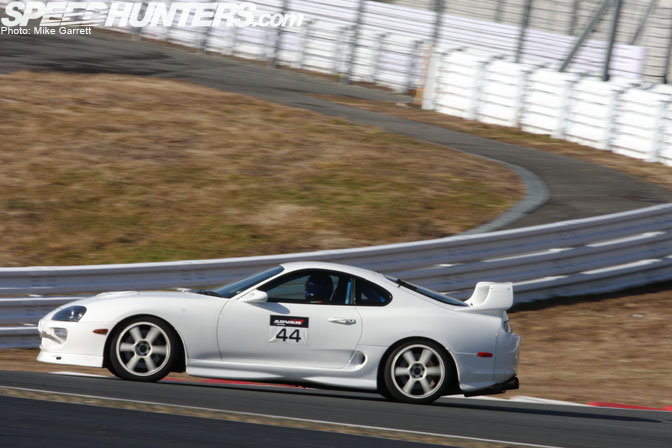 Here's another track-tuned JZA80 Supra, this one trying to fend off waves of GT-R's during the HKS Premium Day at Fuji Speedway last month. For some reason the Supra is a perfect match with a set of 6-spoke Advan wheels like these.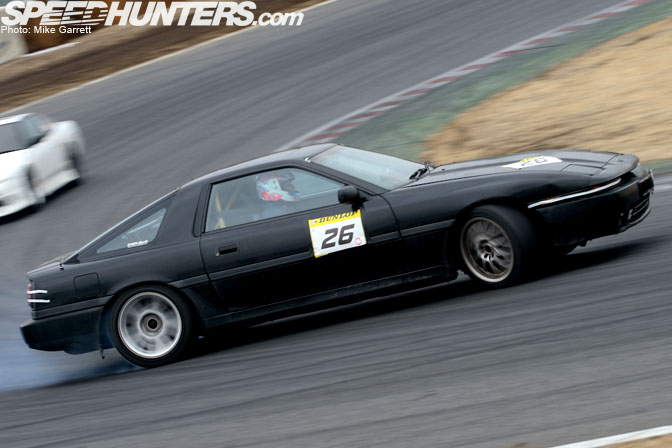 Now for a car you don't see very often at drift events, a JZA70 Supra. I've seen people drift everything from kei cars to pickup trucks in Japan, but I can only recall seeing one or two of these older Supras at drift events.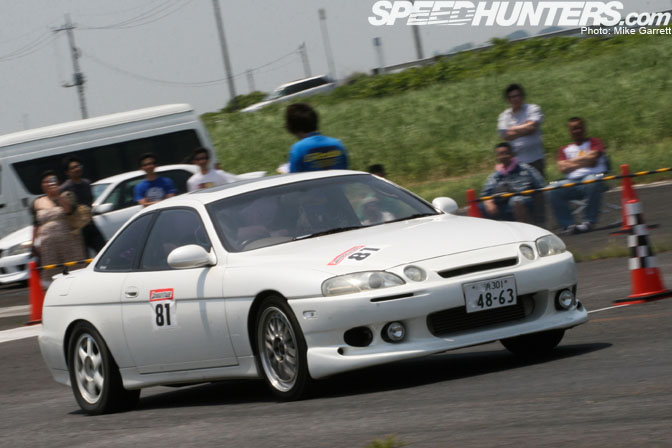 How about a JZZ30 Soarer in some old fashioned Zeroyon action? This reminds me of the Soarer-bodied pro stock style drag car that was active in Japan a while back. I'll have to try and dig up and info on that.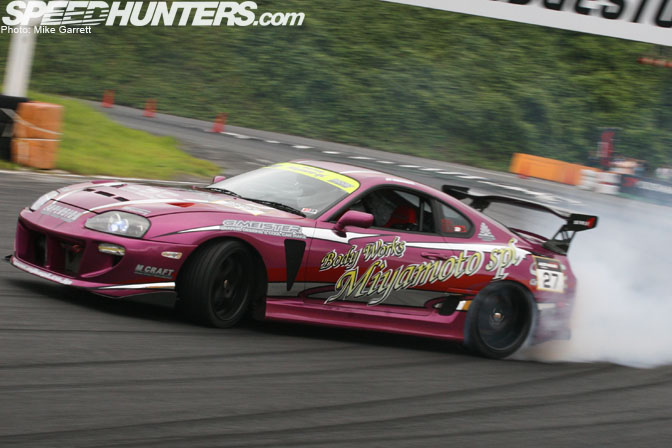 The relatively high price and low availability of the newer Supra means that it's not ideal for drift thrashing, but you do see them from time to time. For example, the purple Miaymoto SPL JZA80 drift car in action at Honjo Circuit.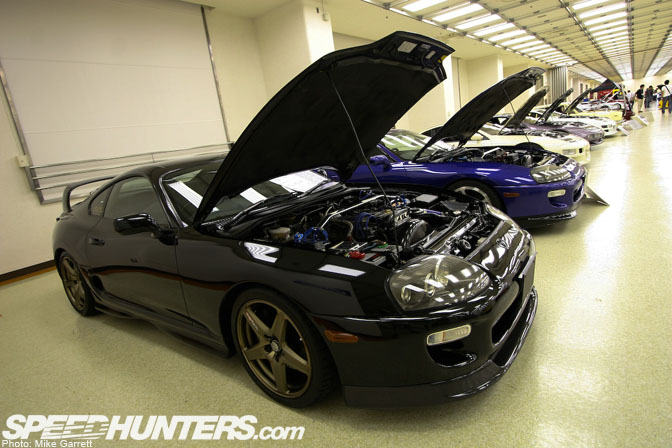 When I was at the Tuning Powers show in Tokyo last summer, I was surprised to find that both these Supras are powered by naturally aspirated 2JZ engines compete with individual throttle bodies. Not the most practical setup, but the lovely sound of a twin cam inline-six with ITB's almost makes the idea worth it…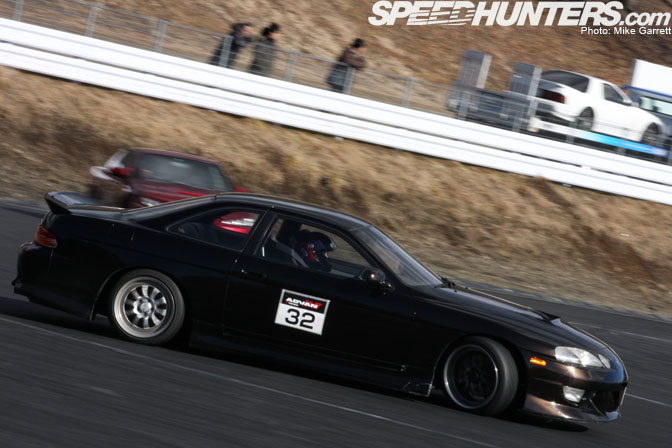 Another Soarer at the Fuji Speedway drift course. There were several really nice JZZ30's taking part in the HKS Drift Challenge last month.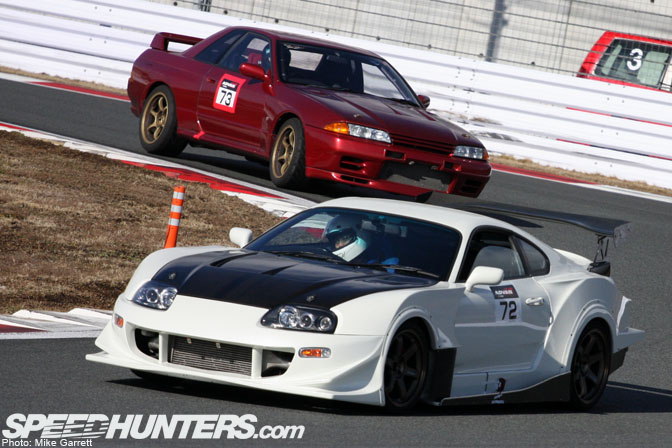 Here's an Abflug "GT05″  wide-body Supra being chased by an R32 Skyline GT-R on Fuji Speedway's F1 course. There certainly isn't much of the Supra's original curvaceous body lines left with this design. If you had a JZA80 would you stick with the car's original lines, or go with something extreme like this?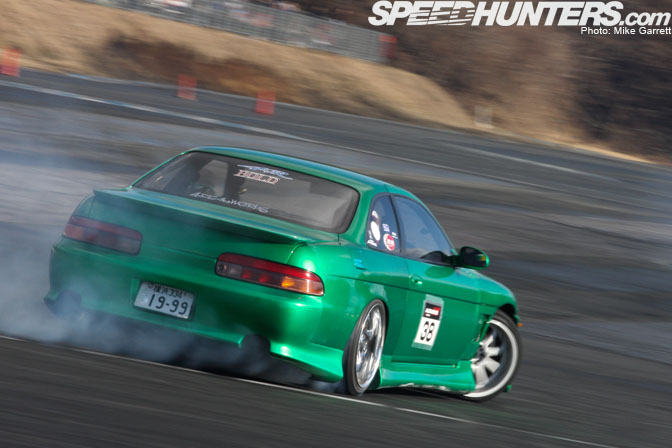 And finally another "4 Real Works Green" Soarer sliding around the Fuji drift course. Man I love properly done JZZ30 street drift cars…
OK, next time it's back to AE86's.
-Mike Garrett