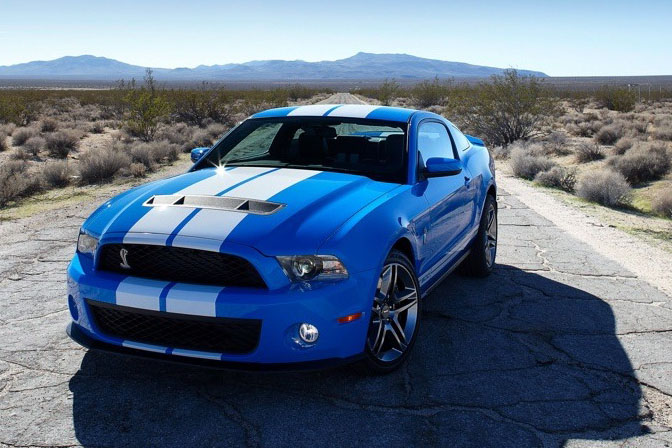 After unveiling the all new 2010 Mustang at the LA Auto Show in November, Ford has wasted no time moving on to the "flagship" version of the Mustang, the Shelby GT500. The new GT500 will appear at the the Detroit Auto Show this month and is packing a lot of improvements over the old GT500. For starters, if the 500hp of the old car wasn't enough for you, there's more of that. The 2010 GT500 will now make 540hp and 510 foot lbs of torque from its supercharged 5.4 liter V8.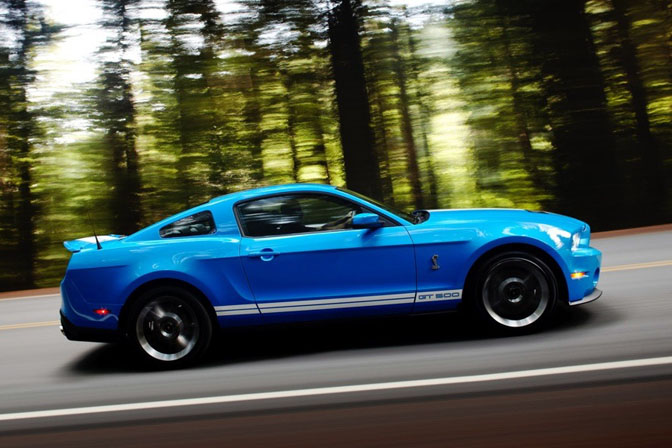 External changes include new wheels, a redesigned front fascia, rear spoiler, and bumper. Like the standard 2010 Mustang GT, the Shelby isn't a huge leap from the old model externally, but the differences are there.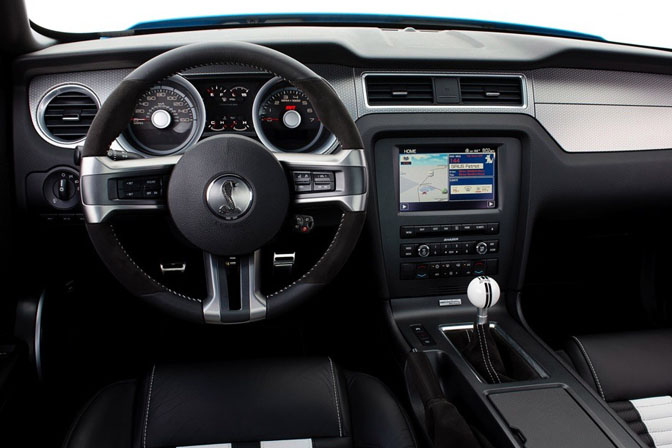 One of the biggest improvements on the 2010 Mustang is the interior, and the GT500 package throws in some special bits like striped seats and alcantara accents all around. I'm not sure about the stripes on the seats, but I do like the way that shift knob looks.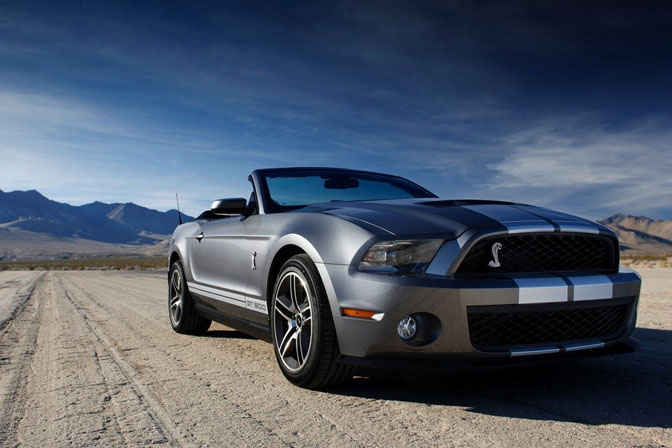 Of course there will be convertible version of the GT500 offered as well.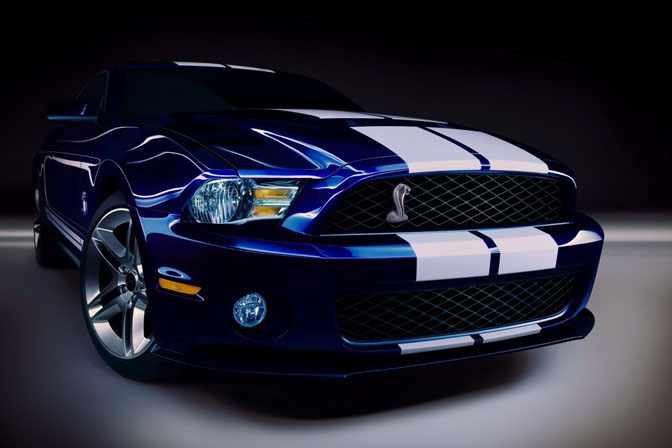 Although the old GT500 was one hell of a fast car in a straight line, a lot of critics complained that the car was too heavy and had too much power for the chassis. The new car is still heavy at 3900lbs, but hopefully the improvements Ford has done on the new Mustang chassis will make the GT500 a better all around performer. Either way, with 540hp on tap you can at least count on a lot of tire smoking fun.
-Mike Garrett