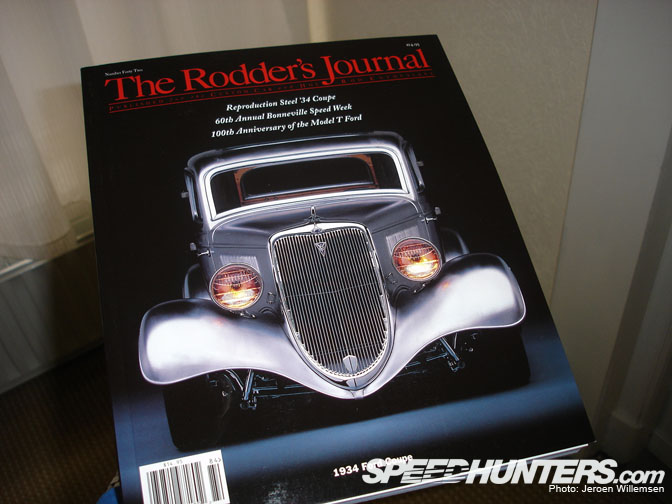 Man, after seeing Antonio's coverage on the Grand National Roadster Show I had to buy me this magazine. In June last year Rod made a post about this magazine and I have been searching for a copy ever since. But now I knew I had to buy one and I went looking again, then all of sudden I was greeted by a 1934 Ford Coupe and I knew I had found the jackpot.
After looking inside I realized it had nothing to do with a magazine it was more like a book with all the ins and outs about the Hot Rodding culture. Let's have a closer look at the articles that made an impression on me.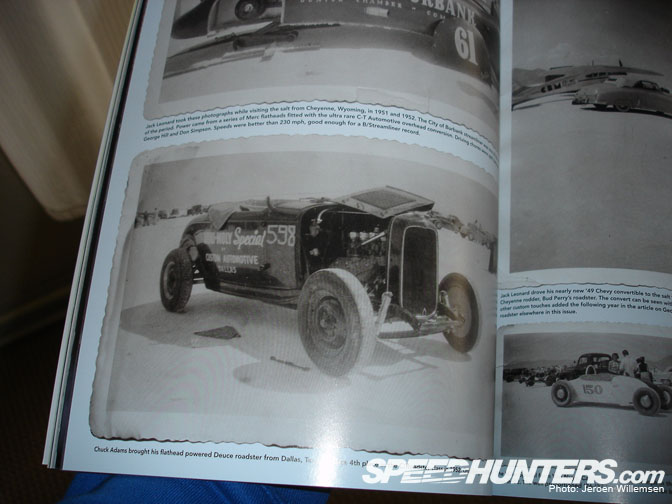 What I really liked was the retrospective of Bonneville because of its 60 year anniversary. There is a host of vintage photo's of all sorts of vehicles that tried to be the fastest on the salt flats. The car above is a flathead powered Deuce roadster owned by Chuck Adams, he drove this car in 1952 and finished 4th in the C/Roadster class with a qualifying speed of 152.57mph.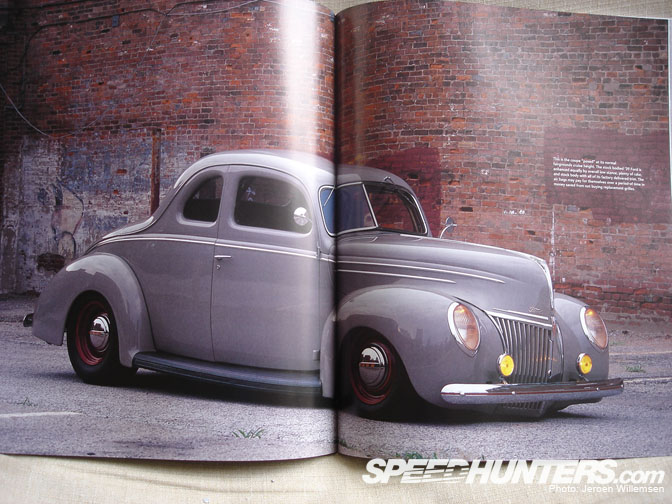 This reminds of a car that was used in the movies, in which you would see gun slinging bandits outrun the police. It's a Ford Coupe from 1939 owned by Neal Hart. Inside you will find a smallblock chevy and Air ride technology to give its perfect stance.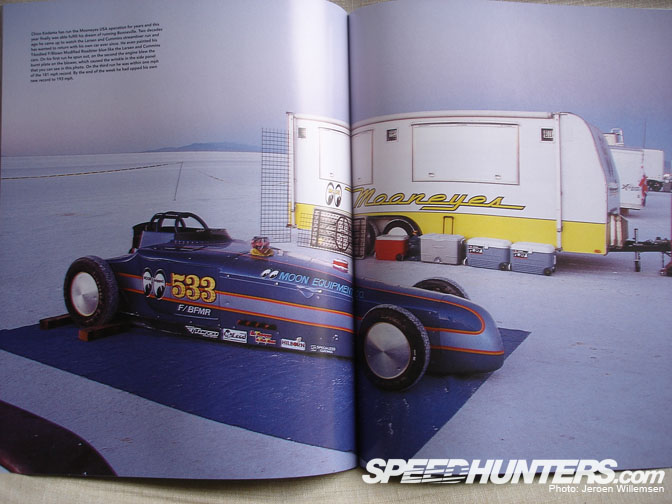 Ah Mooneyes, I love this picture. The car is owned by Chico Kodema and he runs the Mooneyes USA business.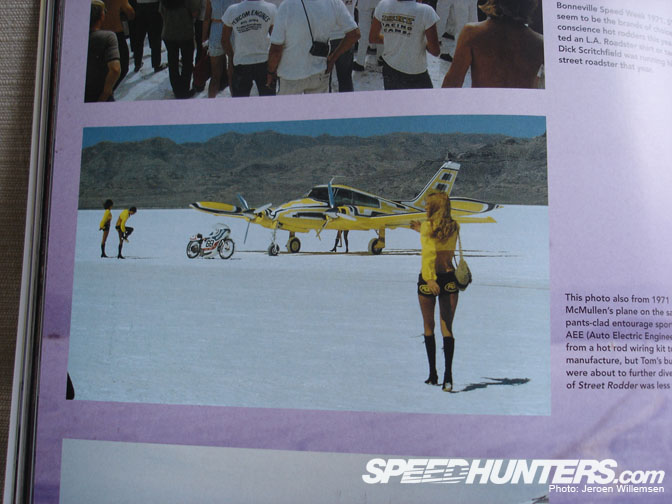 Just imagine, flying to Bonneville in your private airplane, being greeted by some girls with hotpants, and drive your car on the salt flats, priceless. This is how it went down for Tom McMullen in 1971.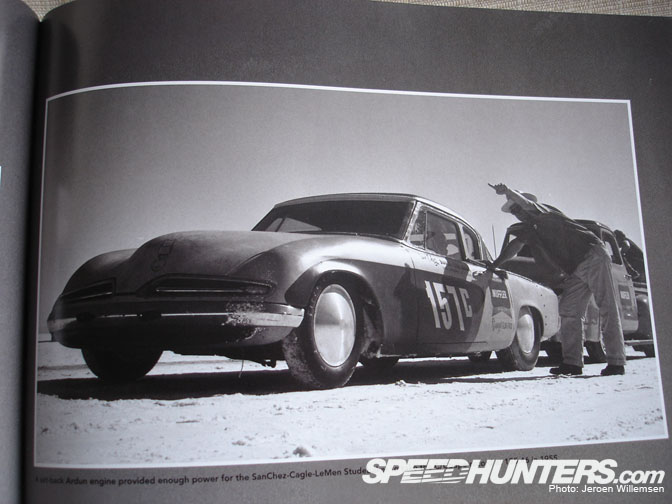 This is a Sanchez-Cagle-Lemen Studebaker and was able to take the C/Coupe record in 1955 with a speed of 155.46mph thanks to a set-back Ardun engine.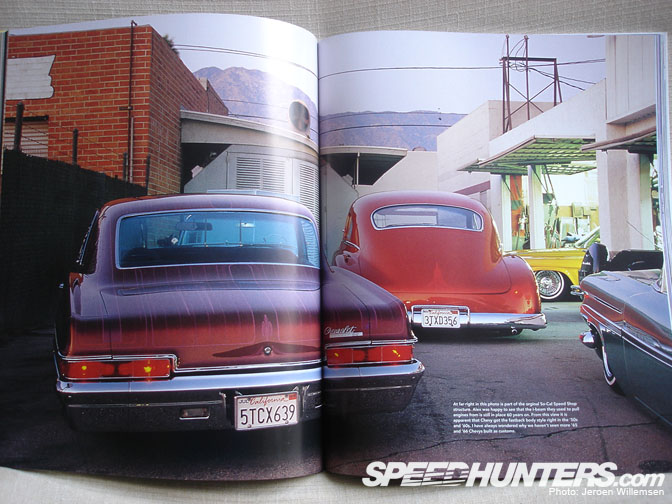 A shot from the original So Cal Speed Shop with a Chevy in front of it. I have bought this book to learn more about the history of the cars but I also wanted to improve on my writing skills. Oh and you should buy this book too, it is that good.
-Jeroen Willemsen