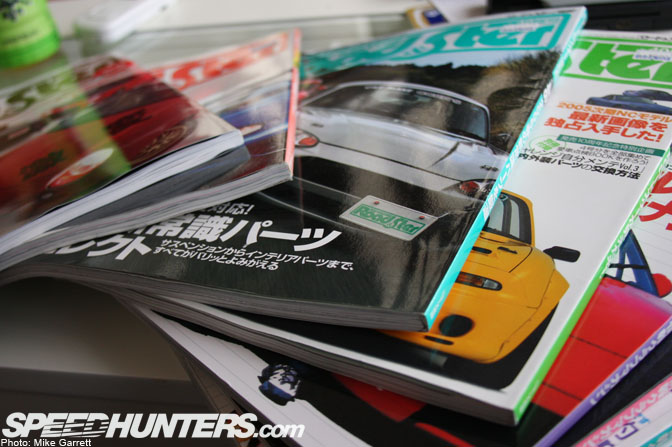 For Mazda Roadster enthusiasts in Japan (or J-style roadster fans from around the world), there's only magazine to know. Road&Ster. It's essentially the bible for those who live the "Roadster Life". If someone is fan of Japanese style Roadsters, chances are they have spent a lot of time hunting down R&S issues,  and even more time drooling over the stuff found within its pages.
Road&Ster is published by New Publications, the same company that produces Revspeed Magazine, the Hyper Rev book series, and many other specialty automotive titles. Traditionally, Road&Ster comes out four times per year, and each issue is a lot more substantial than your typical monthly magazine. After finishing them, most people will add the issues to their book shelf instead of tossing 'em out.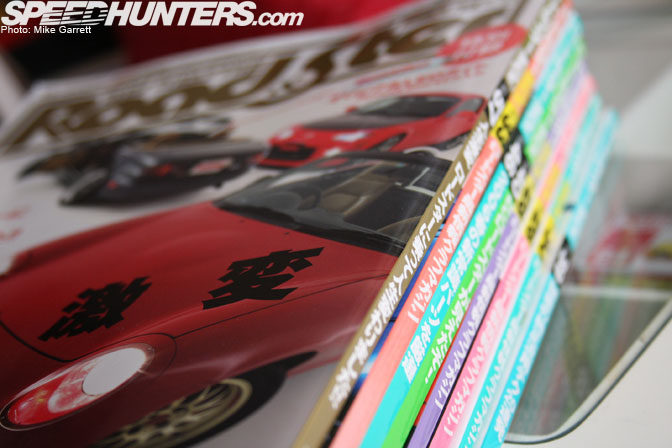 Whenever I travel to a new a town in Japan, I try to drop by the local "Book Off" store to look for old magazines. If you are lucky, you can score old copies of magazines like Road&Ster for around 100yen a pop! Oh how my wife hates it when I stumble across these bargains…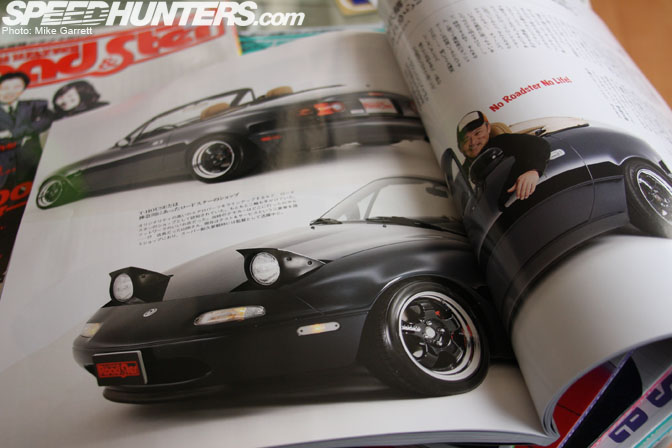 In addition to the cars themselves, Road&Ster focuses a lot on the people that drive them. A lot of Japanese car magazines are this way. In the features, they will show the owner's garage, their diecast collections, their families, and other lifestyle bits. There also stories about Roadster enthusiasts who have unique jobs (air traffic controller, driving instructor etc.). The most recent issue, #57 has a story about a man who's collection includes this pristine LHD NA8C Miata. As you can see, the photography is top notch as well.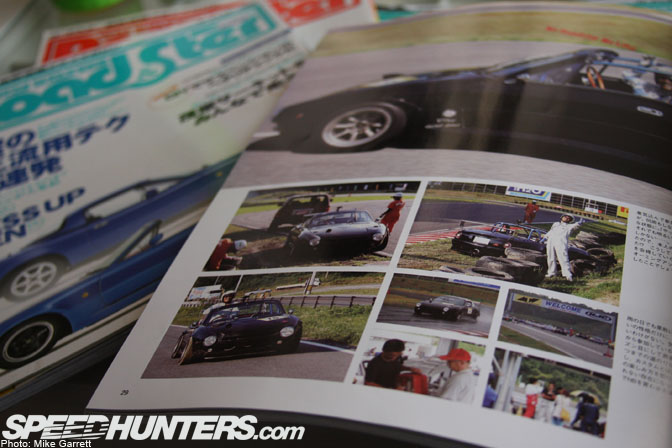 Another feature in #57 about a guy and his Pit Crew NA6CE,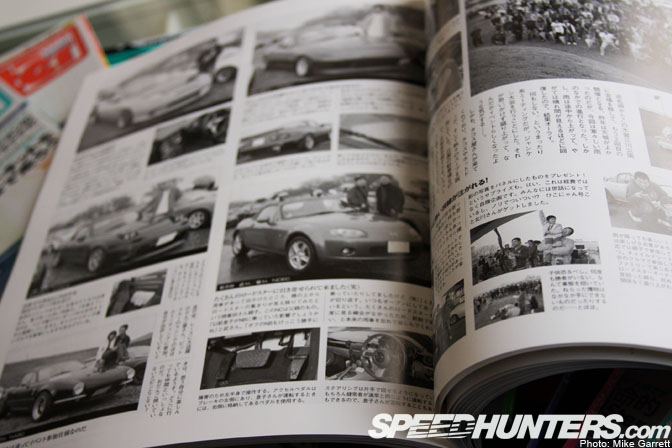 Each issue also has coverage of Roadster gatherings from all over Japan (and also places like the United States). These articles are great places to check out what the everyday people are doing to their cars (and getting ideas for your own project!).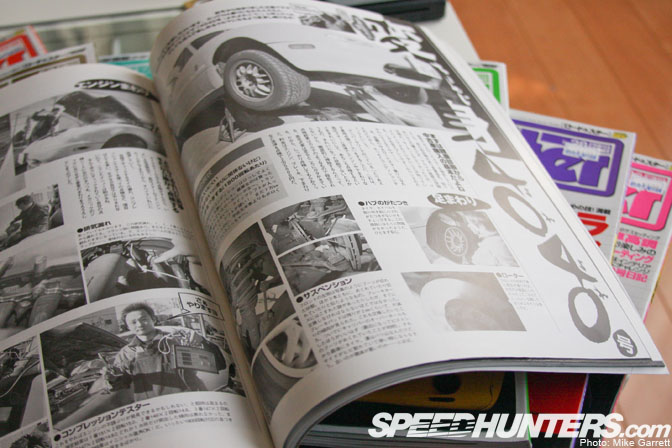 One of the good things about car-specific mags like Road&Ster is that they can print in depth tech stories without losing the interests of a more diverse audience. Of course following these can be a bit difficult if you can't read Japanese…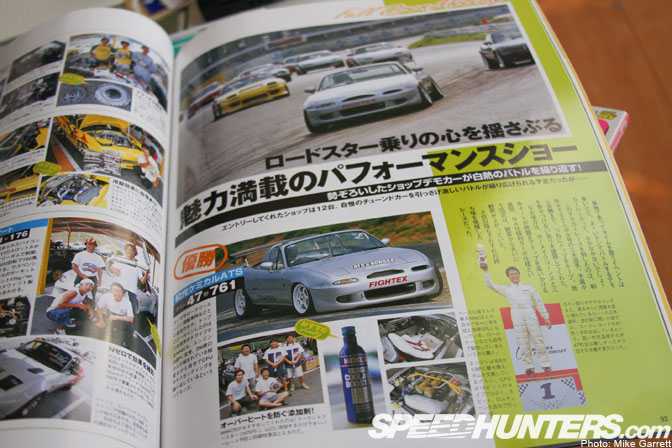 There's also a lot of racing content, including event coverage, car features, setup tips, and Roadster-specific driving advice.
That just scratches the surface of what R&S has to offer, but if you want to see more, you should try locating a copy of the magazine. Even if you aren't a Roadster owner, I bet you'll find some cool stuff in there.
-Mike Garrett