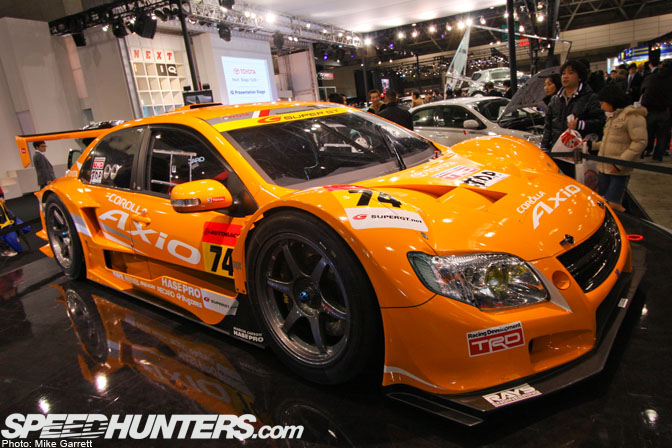 Next up in my Tokyo Auto Salon coverage, Toyota and Lexus. Recently, Japan's biggest automaker hasn't been offering as many enthusiast-friendly cars as its competitors, but that doesn't mean you couldn't find a bunch of interesting Toyotas at Auto Salon this year. You've already seen some of them sprinkled among my other Auto Salon posts, but there are plenty of others I haven't covered yet.
I figured I'd start with the Corolla Axio Super GT race car that Toyota had in it's booth, I don't remember hearing about this car beforehand, so I was surprised to see it amongst the other offerings in Toyota's booth. The car is scheduled to compete in the GT300 class during the upcoming season.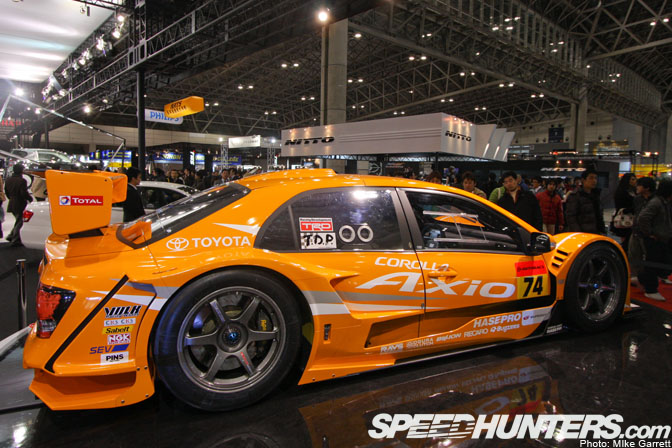 It's powered by a 2GR-FSE V6, and I'm guessing it shares a lot with the Lexus IS's that are also running in GT300. Should be exciting to see this thing on the track next year.
Now if Toyota could just build a street-going Corolla under the same kind of thought that this race car has…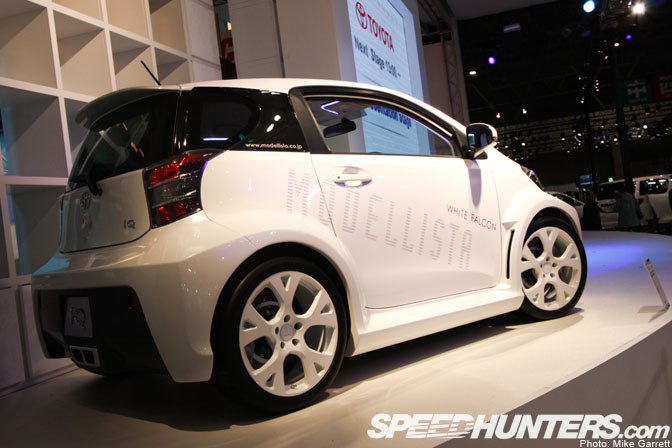 There were several examples of Toyota's new iQ compact car this year's Auto Salon. This Modellista version was one of them. I'll save the others for when I cover the compact and kei cars from the event.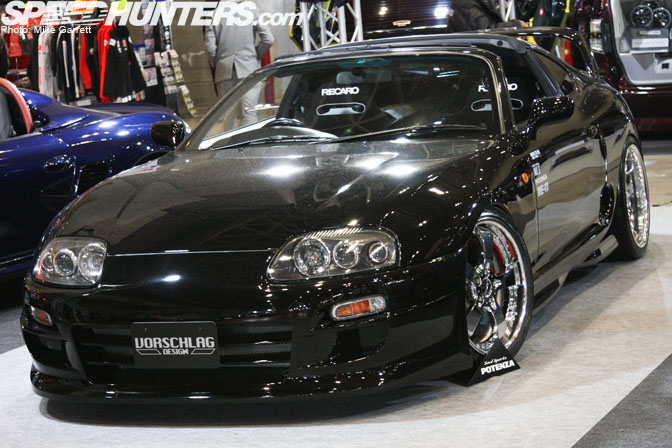 My first reaction when I saw this JSupra was that it looked more like a car a US-built car than a typical Japanese tuner car. When I think Japanese-style Supra, I picture something more along the lines of Abflug, Top Secret, or Ridox.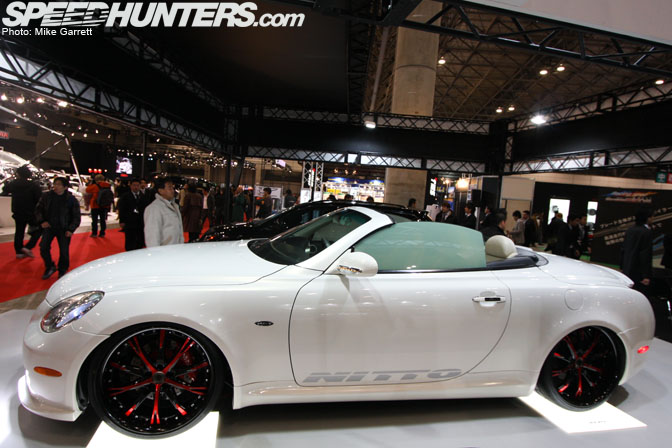 Despite the fact you almost never see them on the street, the Lexus SC430 remains a popular platform among Japanese luxury car builders. This one was in the Nitto Tire booth.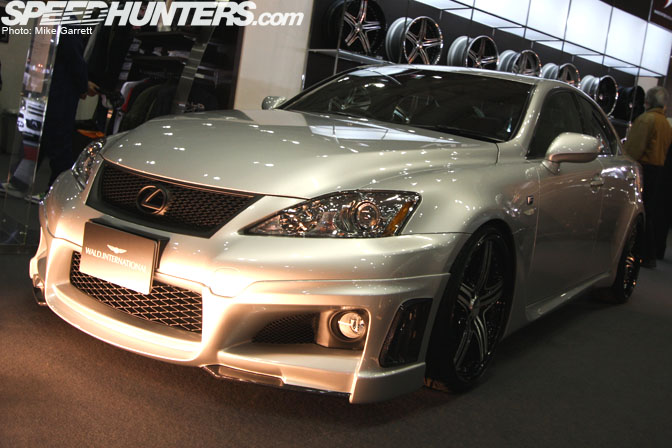 The Lexus IS-F was one of the popular new models at Auto Salon this year. This was my first time seeing the Wald IS-F aero kit in person. It's definitely one of the more aggressive IS kits out there.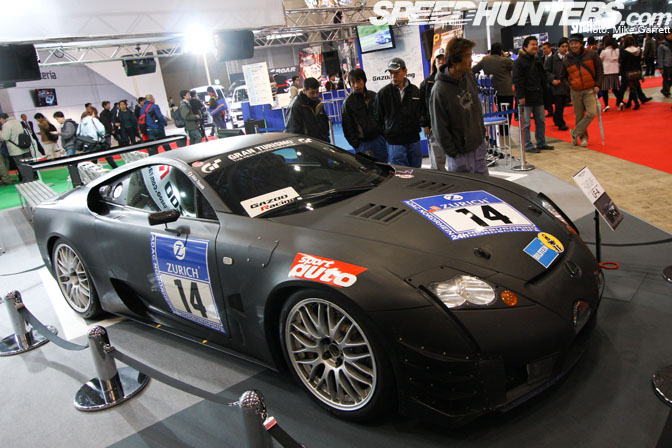 Toyota also brought out the Lexus LF-A prototype used in last year's Nurburgring 24 Hour race. This car has been development for some years now, and hopefully there will be some news on the production version soon.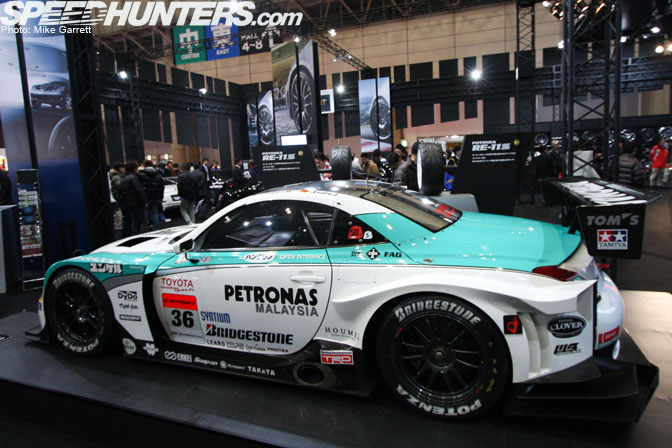 The Pretronas Tom's SC430 Super GT car was part of Bridgestone's booth this year. It'd be cool to someone do a Super GT-inspired street version of this car. Maybe with a 2JZ swap?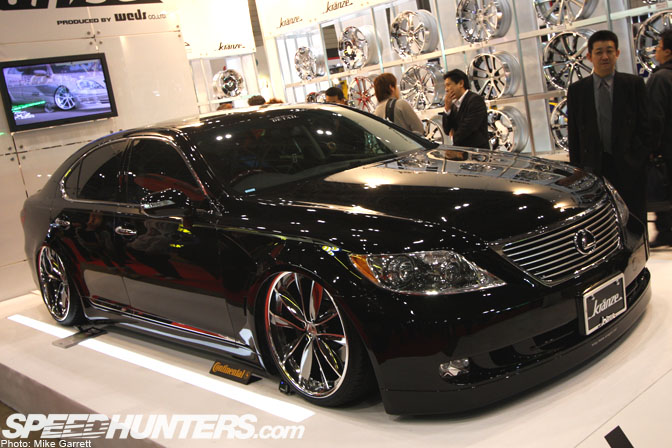 Another one of the show's many LS460's. This one is collaboration between Weds Wheels and Aimgain.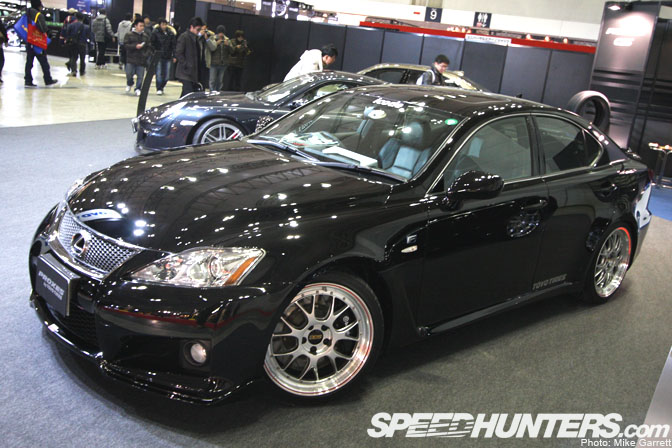 This simple-looking IS-F was part of the Toyo Tire display inside the Import building. I guess the exclusiveness of the brand name has some people grouping Lexus among foreign cars.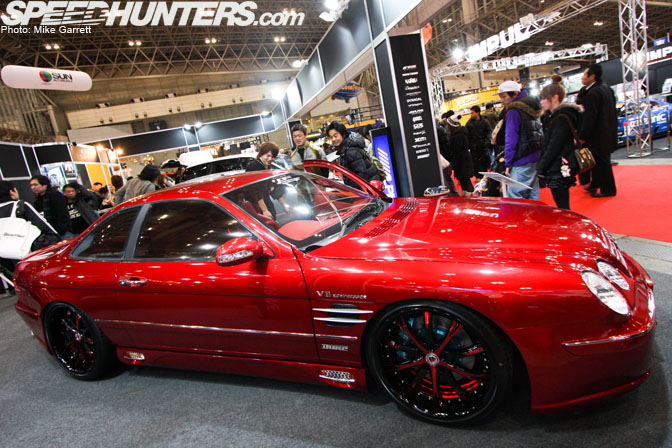 This JZZ30 Soarer has been converted to a Mercedes in the front and the rear. I know the car was done first and foremost as a show of craftsmanship, but I bet you could buy the real Benz with the money invested in this thing!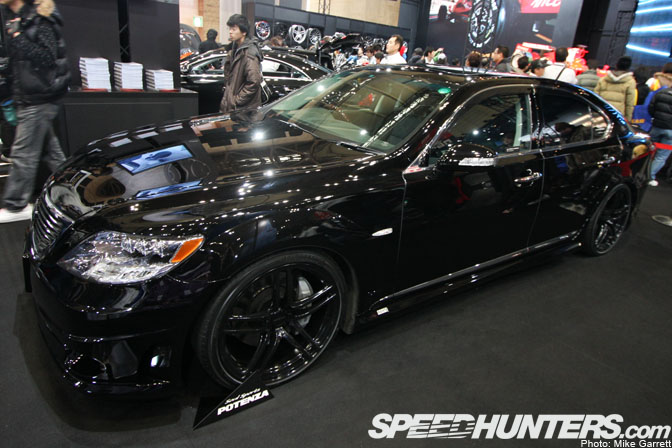 The black Prodrive wheels on this Lexus LS make it look pretty mean compared to the more "luxurious" versions out there. Please, just don't call it "murdered out".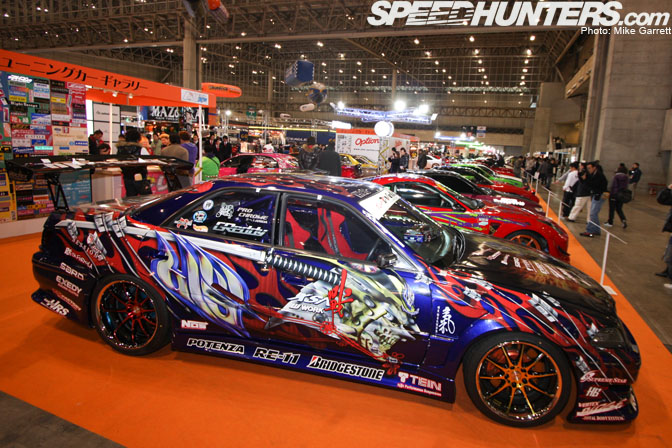 I forgot to include the Weld JZX100 in my previous post on four-door style, so here it is.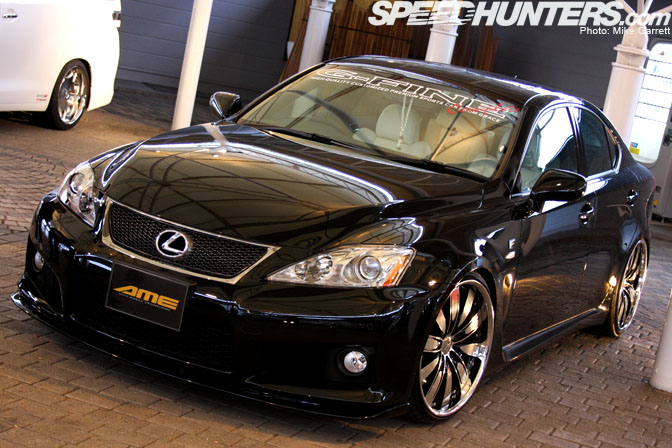 This IS-F from G-Line was another one of the cars at AME's private event.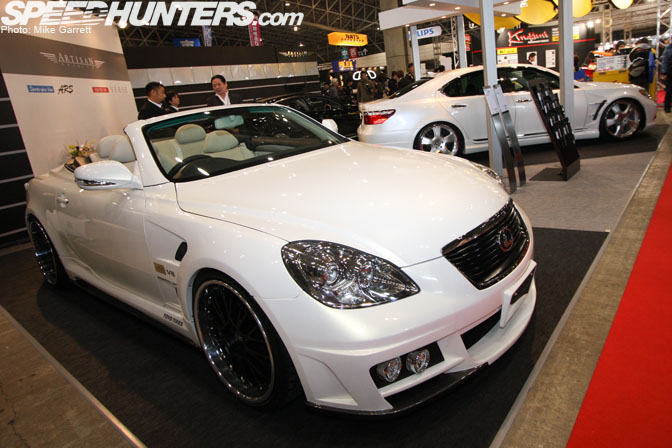 Artisan Spirits had some nice offerings for Lexus owners this year. I especially liked their SC430 demo car.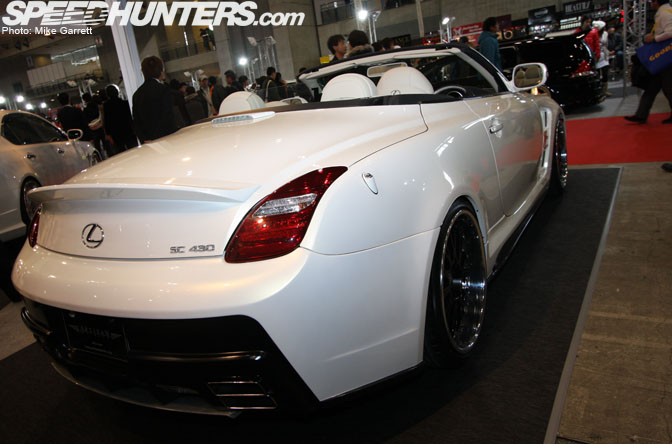 I was amazed at how well this aggressive design works on a car that's usually pretty "soft".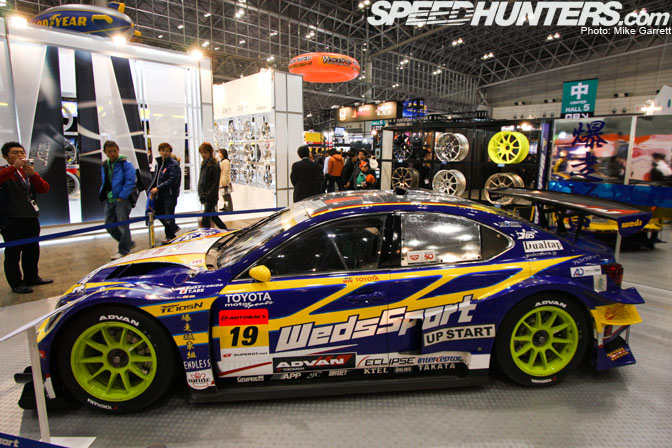 Orido and Abe's Super GT IS350 was on display in the WedsSport booth. Orido had a pretty big presence with this car, the D1 IS30, his Ridox Aristo, AND his Supra which he drove in the D1 demo runs.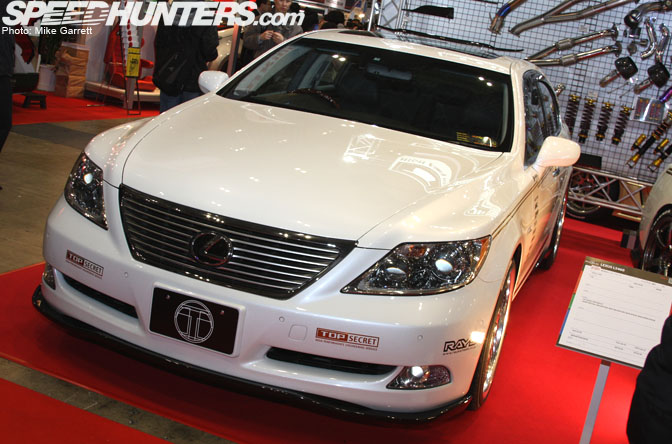 Smokey Nagata of Top Secret has gone from V12 Supras and Porsches to a more sedate Lexus LS. Maybe his years of crazy antics are finally catching up with him? Just kidding, Smokey!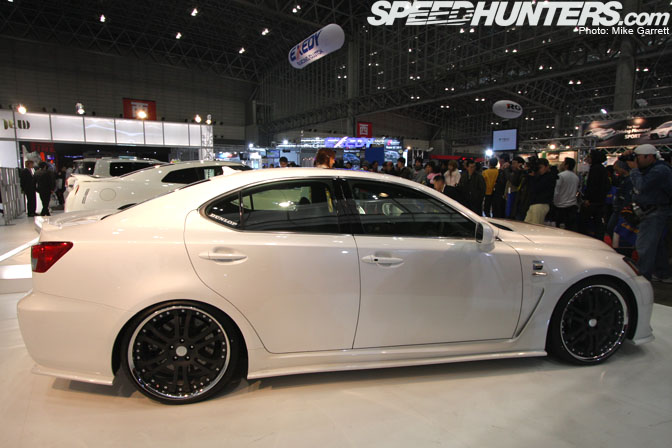 I can't say that I'm a big fan of the Branew 370Z and GT-R displayed this year, but I do like what they've done with the IS-F. I think the Branew kit does a nice job improving on the car's lines without overdoing it.
OK, that does it for the 'Yotas. What do you guys think? The high-end Lexus models were nice, but like a lot of others I'm hoping Toyota will do something soon about it's lack of affordable performance vehicles. I guess we still have the FR sports project to look forward to…
-Mike Garrett