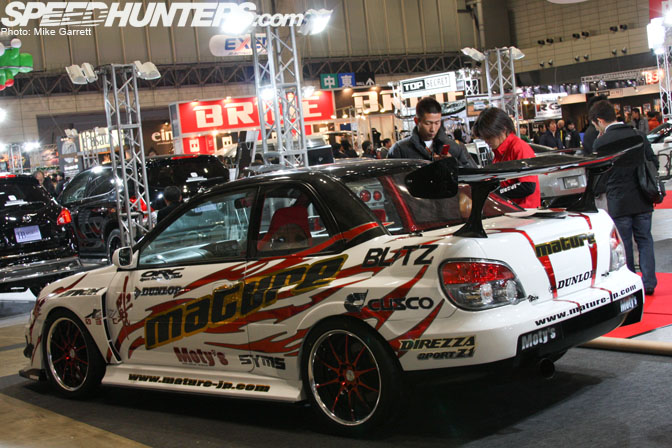 I have just a couple posts of Auto Salon coverage left, and this time I'll be taking a quick look at the Subaru presence at this year's show. The new body style GRB Impreza was the most popular by far, but there were a few GDB's and other Subaru models out there. This two-door GDB built by a Tochigi-based Subaru tuning shop called Mature was one of the cars that caught my eye this year.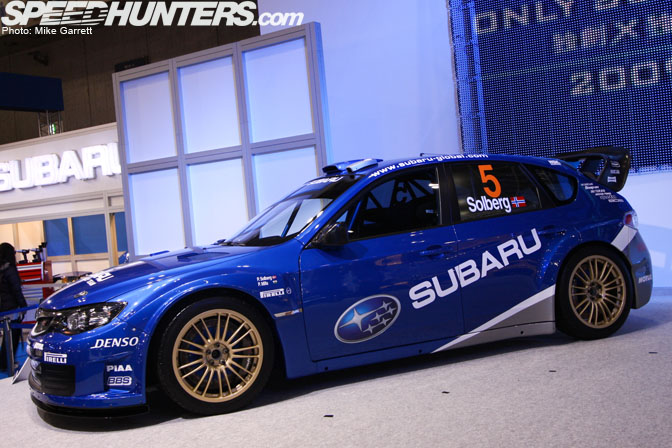 It was kind of bittersweet seeing this car on display in Subaru's booth after they announced they are dropping WRC participation for the time being…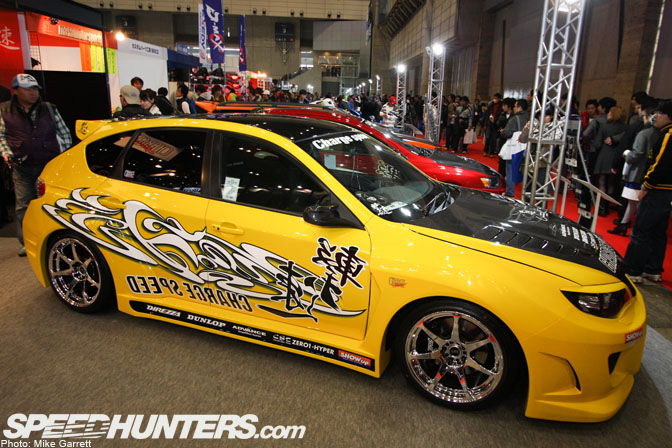 Chargespeed brought a GRB Impreza equipped with their new wide-body kit. It's certainly NOT aimed towards those who are afraid of attention…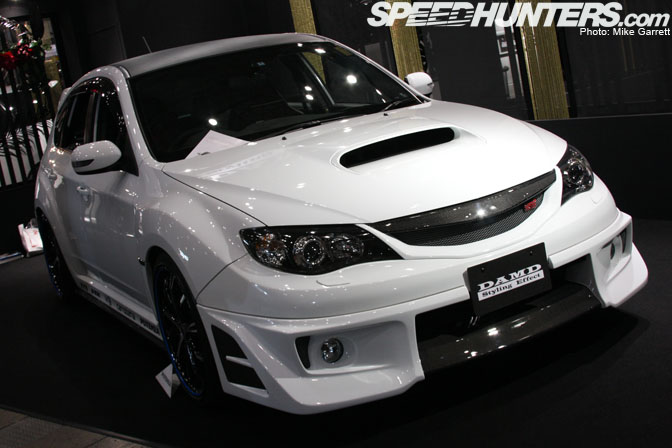 The same goes for DAMD's offering for the new Impreza.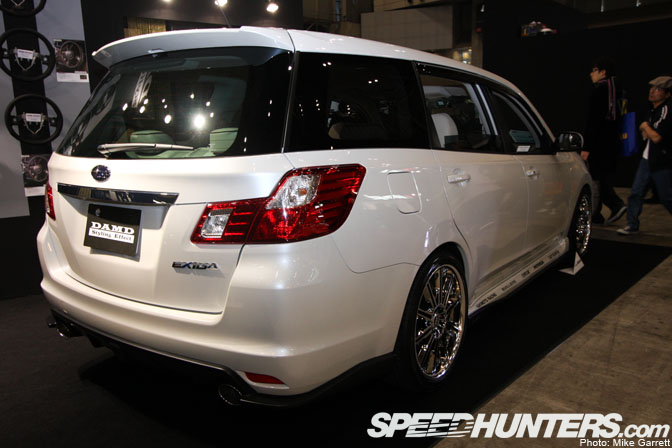 You might be wondering what kind of car this is. It's the Subaru Exiga, a seven-seat crossover based on the Legacy platform that hit the Japanese market last year. This example is also from DAMD.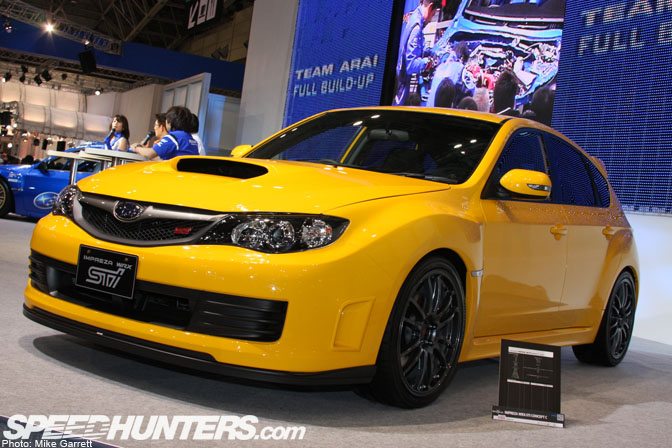 This eye-catching yellow machine in the Subaru booth is the Impreza STI Concept C. It improves on the performance of the standard STI with added engine and suspension tuning, lightweight body parts, and other stuff you'd expect from an OEM-tuned car. The 19" wheels make for a nice aesthetic upgrade as well.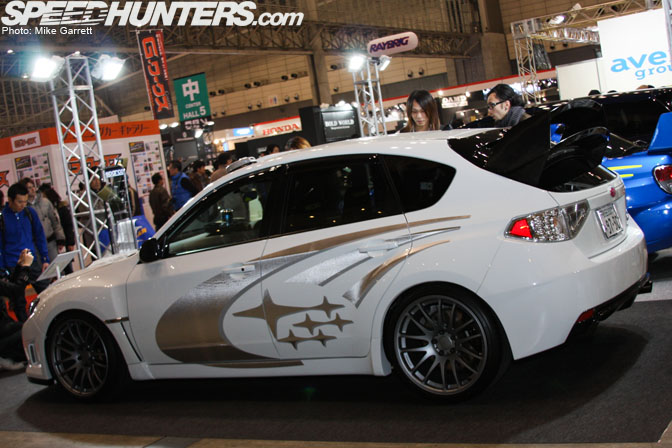 L'aunsport is known for bringing WRC-inspired styling to the street. The company's latest project is the GRB Impreza seen here.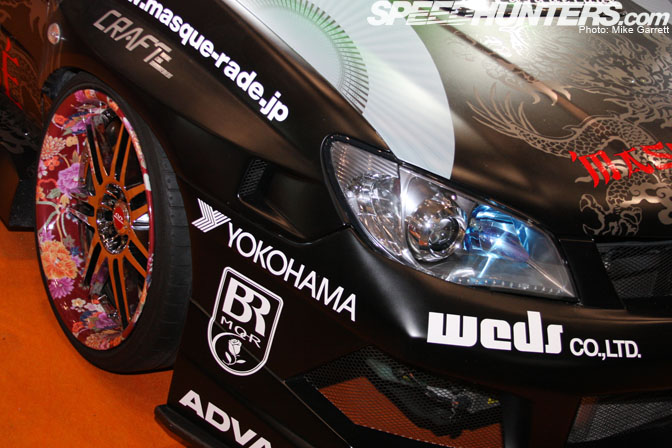 Masquerade's Impreza takes the color-matched wheels thing even farther with its wheel lips covered in a floral design. Hrmm…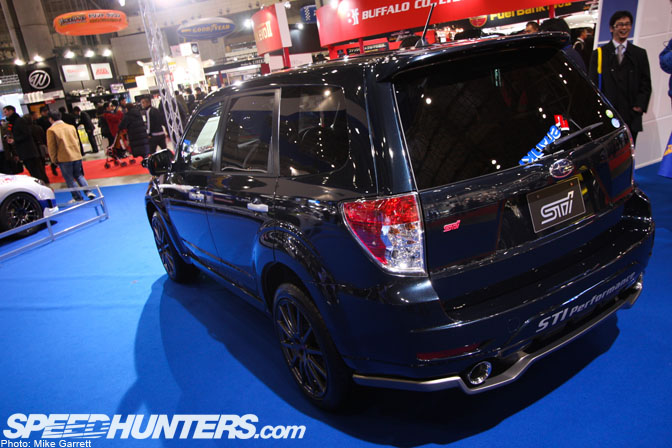 Also found in Subaru's booth was this new Forester that's been given the full STI treatment.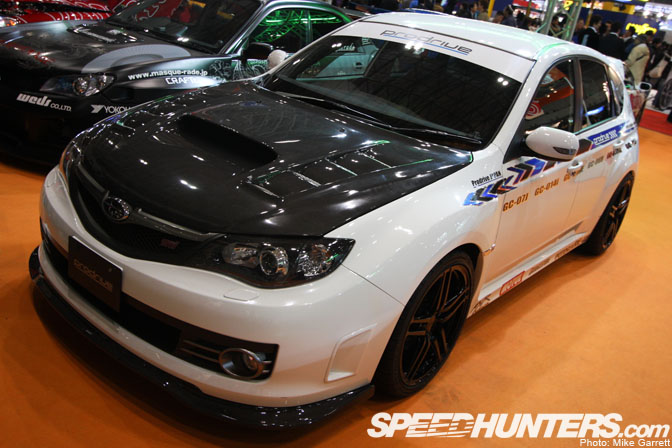 Another tuned GRB Impreza, this one from Prodrive Japan.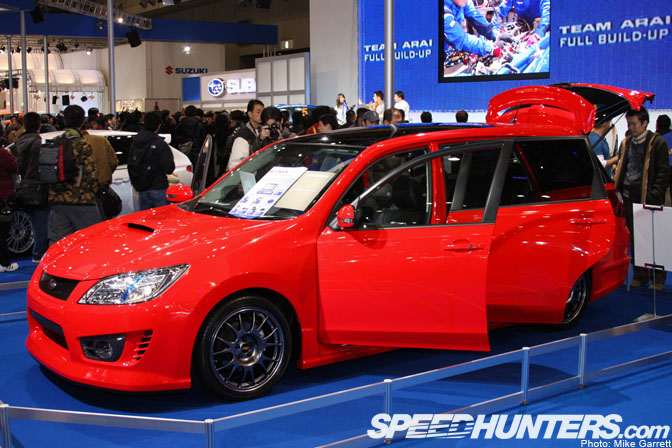 This Exiga was done as a collaboration between Subaru and Eclipse Car Audio.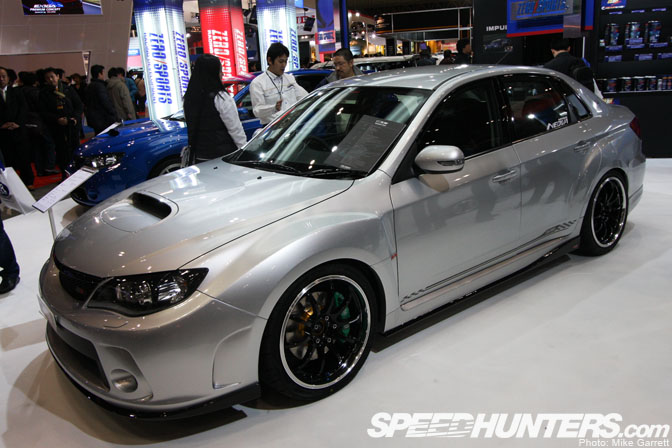 Ever wonder what a new Impreza STI sedan would look like? Now you don't have to, because Zero Sports has given the 4-door Impreza (called the Anesis in Japan) a full STI conversion. The car started out as a 1.5L base model Anesis before an EJ20 and 6-speed manual were swapped in. Next up, Zero Sports unloaded their entire parts catalog at it. Even the rear fenders have been converted to the wider, STI-type!  Balance was a big part of the concept for this project, and every part of the car has been upgraded to match its 370hp.
This car earns my pick for best Subaru of the show by a wide margin.
-Mike Garrett