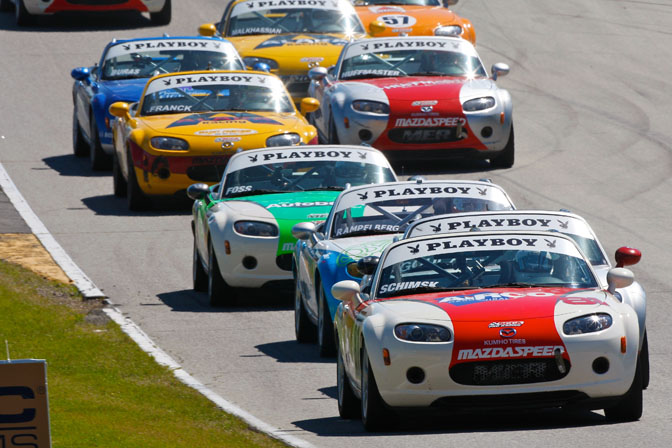 Thanks to Dean from Mazdaspeed, a good friend of mine, we were given permission to use these photos of the new Playboy Mazda MX5 Cup cars. I didn't even realize that Playboy had a racing series at first, but I think it may be something we'll want to keep our eyes on. Just look at this whole field of similarly prepared MX5s, running extremely closely together at Road America. Hey drivers, doesn't this look like a fun event to race in? I know for a fact that I'd love to try my hand at driving in a series where the car doesn't matter as much as the driver… it would make for extremely challenging and fun competition. Okay, you caught me… the presence of Playboy bunnies certainly doesn't hurt.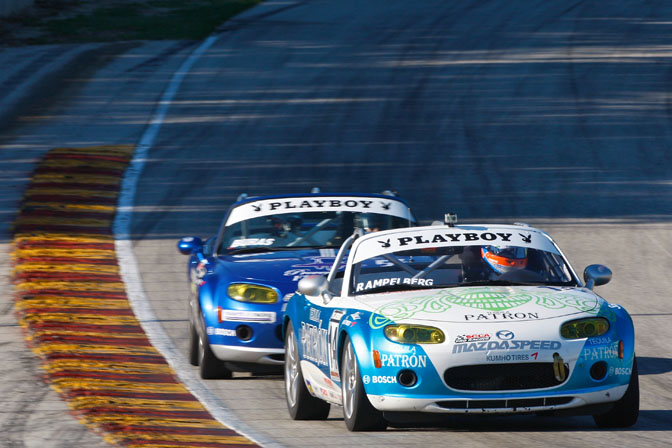 Very nice image of drivers Rampelberg and Buras, with Buras tailgating Rampelberg as his Patron MX5 rockets out of the shadows! Great photo.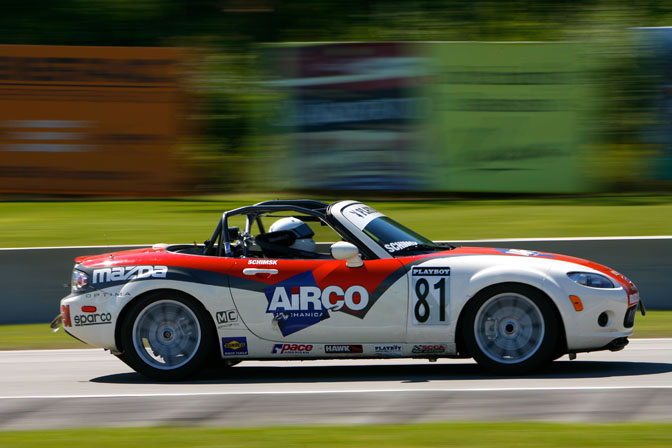 Schimsk at Road America, with some very nice panning. I bet Road America is soooo fun to drive. I wonder if any of our readers have driven this track?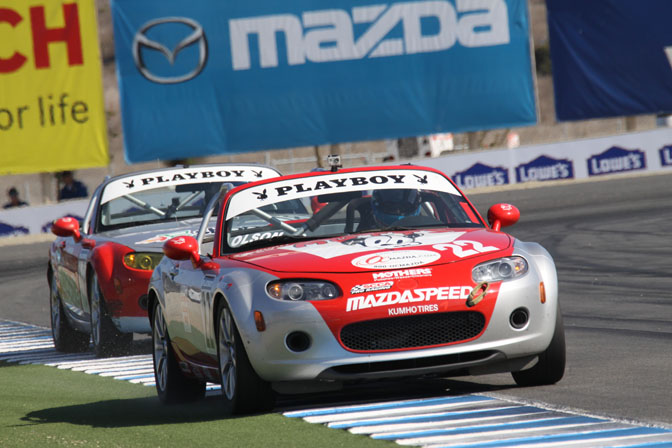 Here's female driver Laura Olson at Mazda Raceway Laguna Seca. Every time I just call it Laguna Seca, my friends from Mazda are quick to correct me. "It's MAZDA Raceway, Laguna Seca," clarifies my friend Dean… haha happy now?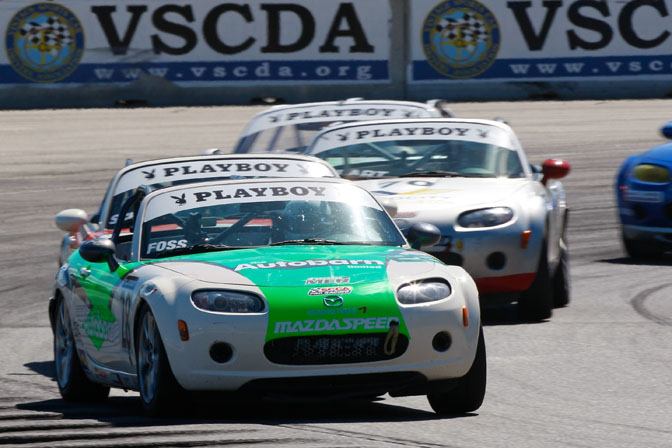 Here's Eric Foss at Road America with a ton of MX5s hot on his tail.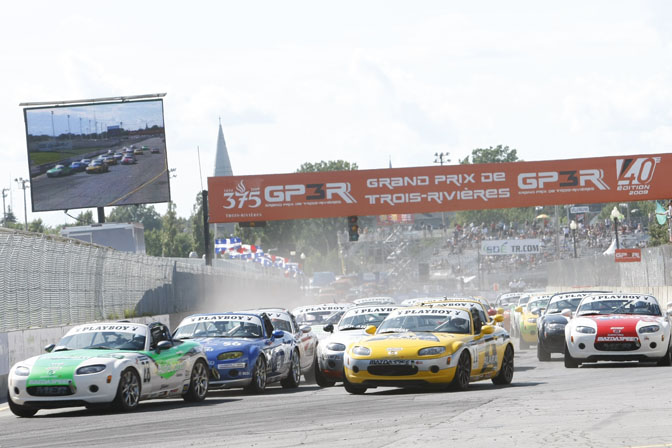 Damn! Just look at all those MX5s at Trois Rivieres! Crazy! This looks like a fun race to attend…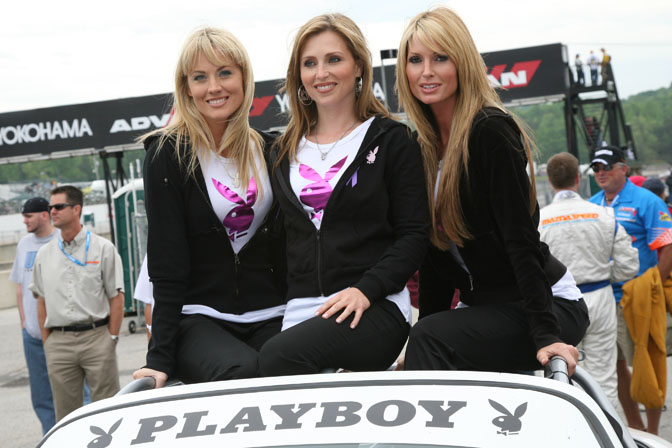 Some people might like these attendees.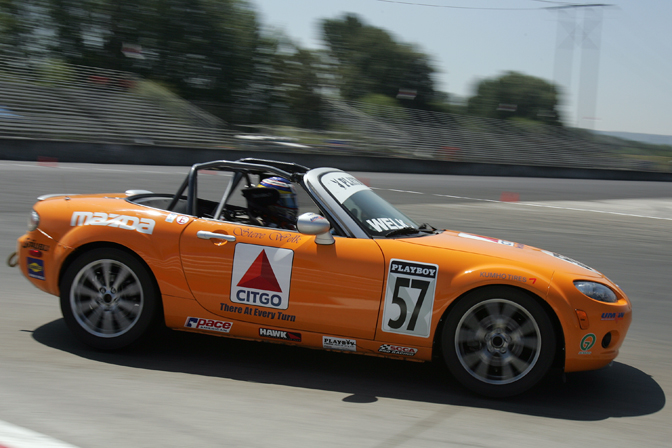 Lastly, here's a pic from Portland… I think MX5s look pretty good in Orange. This car is being driven by Steve Welk… man, I'd love to try one of those cars out on a racetrack. Super fun!
With all these spec MX5s looking pretty similar, I suppose the main way to make your car stand out from the rest of the crowd in a sea full of MX5s is to paint it and graphic it with a good design. This being said, which of the cars pictured above do you guys think is the best looking?
If I had to pick two cars, I think I'd choose Steve Welk's orange MX5 or Laura Olson's red/silver MX5. Any other suggestions?
-Antonio Alvendia