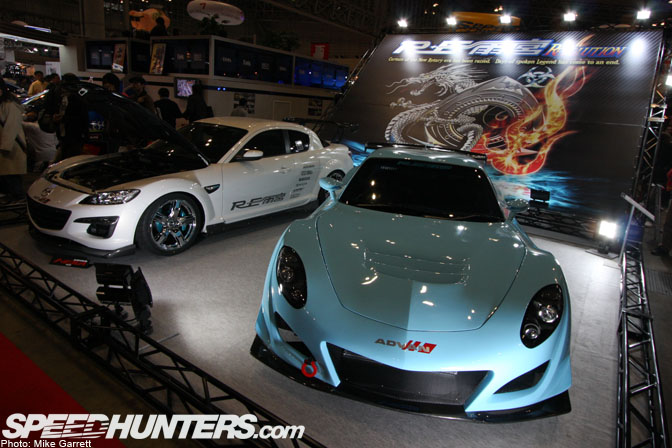 I hope you didn't think I forgot about Mazda during my Tokyo Auto Salon coverage. Since we're featuring Mazdas this month, I paid extra close attention to them when I was at the show. The usual suspects like RE Amemiya, AutoExe, and Pan Speed all had a presence at TAS, and Mazda itself also had large booth full of their latest models. Whether it was the always-popular FD3S RX7 and RX8 or Mazda's piston-powered offerings, there was a lot to see this year for the Mazda enthusiast.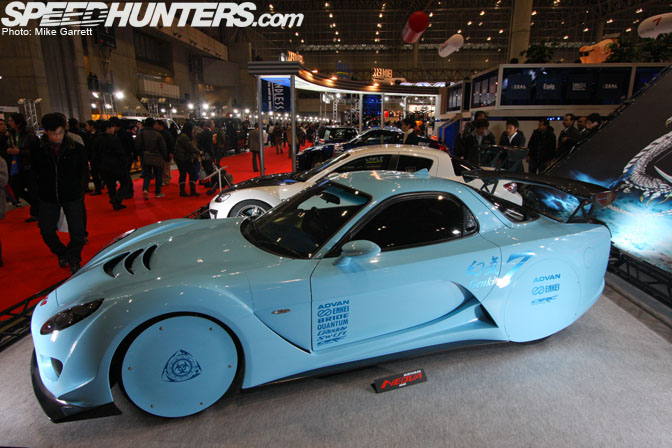 RE Amemiya brought several cars this year, with most of the spotlight on Ama-san's latest project, the "Genki Seven" FD3S. Unlike most of Amemiya's demo cars which are designed for performance and to promote the company's parts, this is a one-off concept. It actually looks more like something out of a sci fi film than a tuner car. Looking at the design, you can see that there was some influence from Mazda's own recent concepts.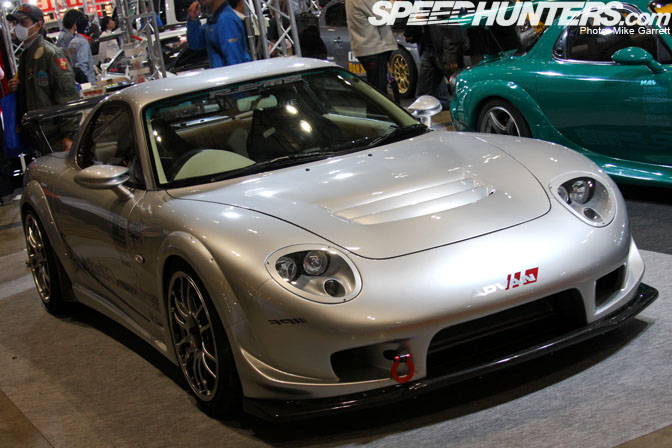 Amemiya's showing also included some of their other demo cars like the latest version of the Super Greddy 7…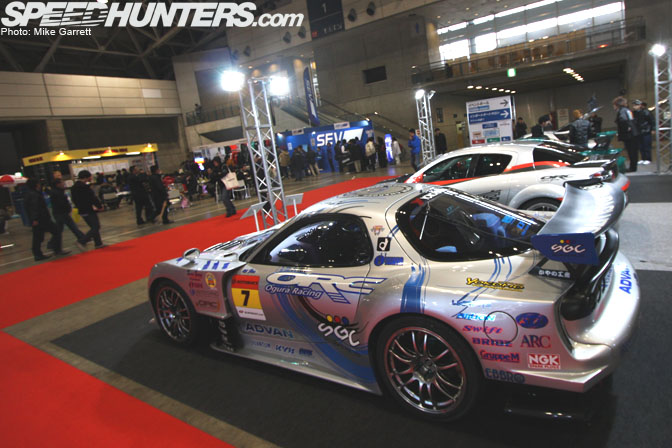 …and the street-going replica of the Amemiya/ORC Super GT RX7.
There weren't a whole lot of Mazda Roadsters at the show, but XaCAR Magazine had a special display celebrating the 20th anniversary of the popular sportscar. An example of all each generation of the car was present. Check out the mint condition, all original BRG limited NA6CE there in the front.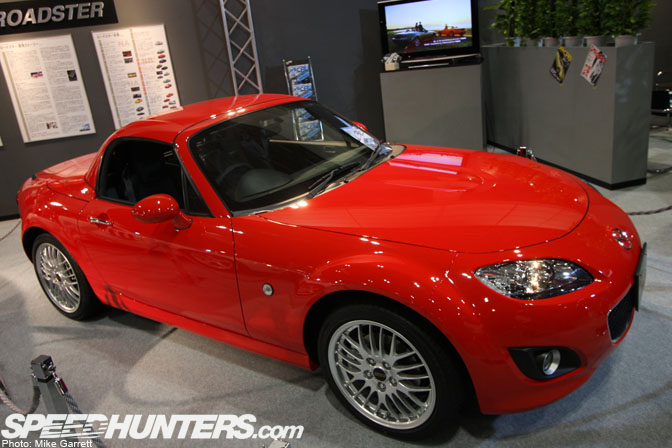 The last in the line of Roadsters was the recently-facelifted NC model with retractable hardtop.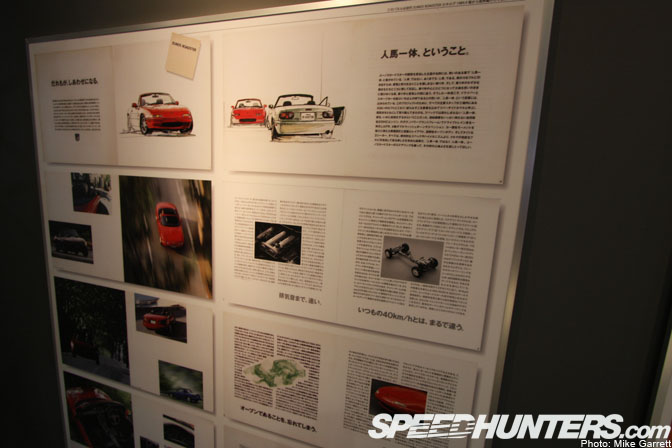 They also had a selection of photographs and articles covering the lineage of the Roadster and the changes it went through over the years. This made the Roadster nerd in me quite happy…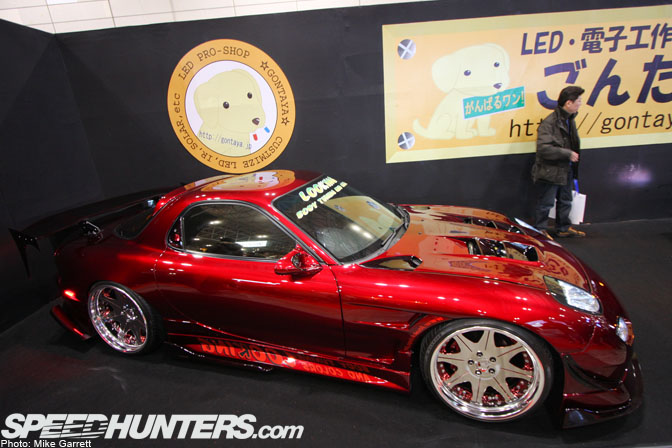 The "Looking" FD3S has been around for a while now, but it still looks great. This car reminds me a bit of the purple FD that Antonio featured a few days ago.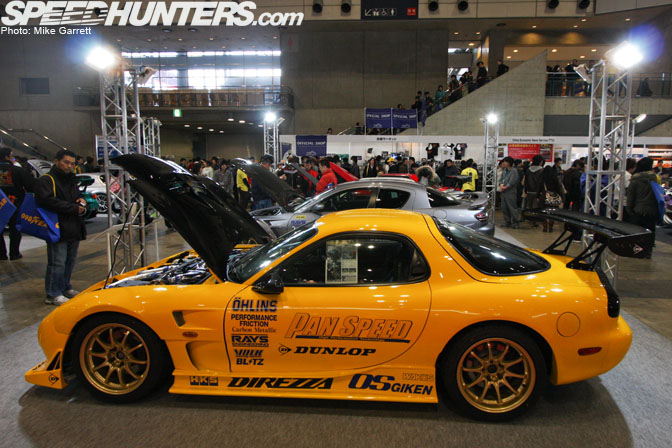 Instead of their famous time attack FD3S, Pan Speed brought out street car. A bit less extreme, but it looked to be just as functional.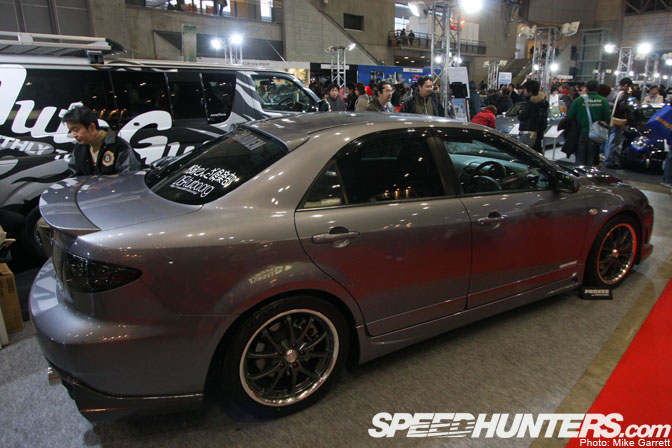 Ducks Garden (strange name I know), showed their aero kit for the Mazdaspeed Atenza. I've always been a fan of this rather underrated sedan. In fact, I almost picked one up before I decided to move to Japan…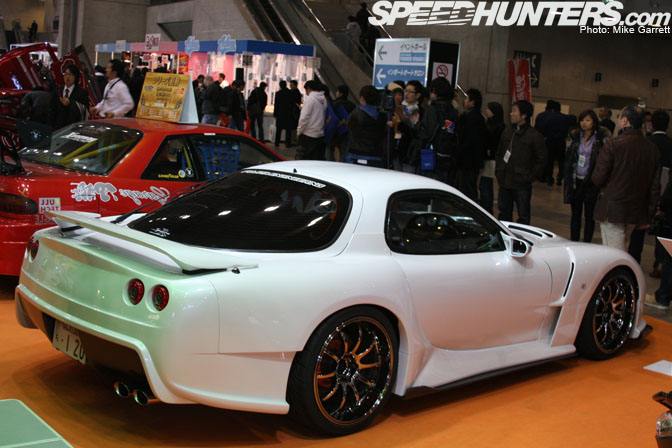 Tokyo Auto Salon wouldn't be complete without at least one FEED-equipped FD. This one was in the Option booth.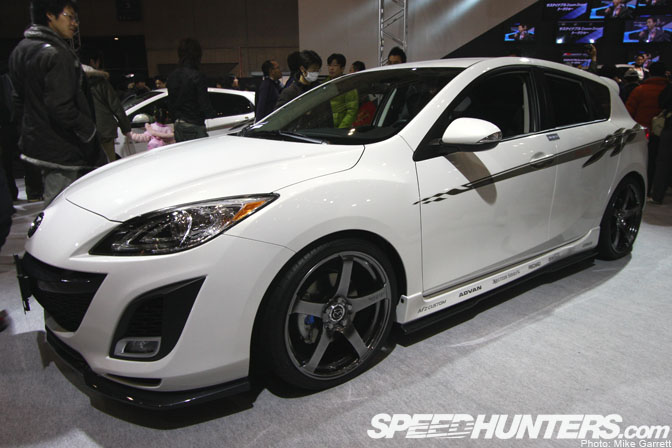 Mazda had "Circuit Trial" versions of all its cars in their booth. This is the new Mazda Axela Sport, known as the Mazda3 outside of Japan. At the risk of sounding like a fanboy, I honestly don't think Mazda makes a car that doesn't appeal to me.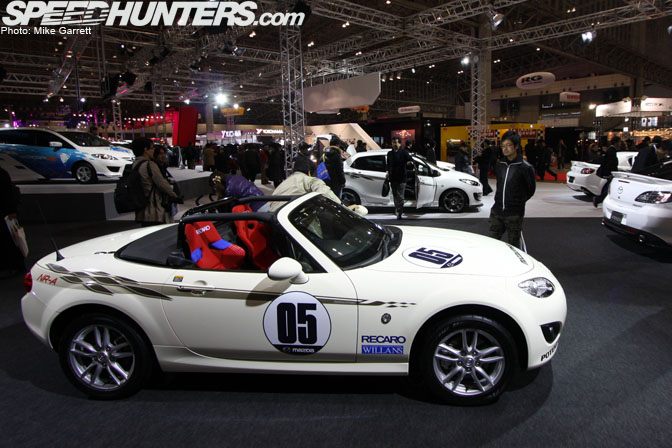 This is the new NR-A, the latest version of the specially-equipped Roadster sold for use in factory-spec racing.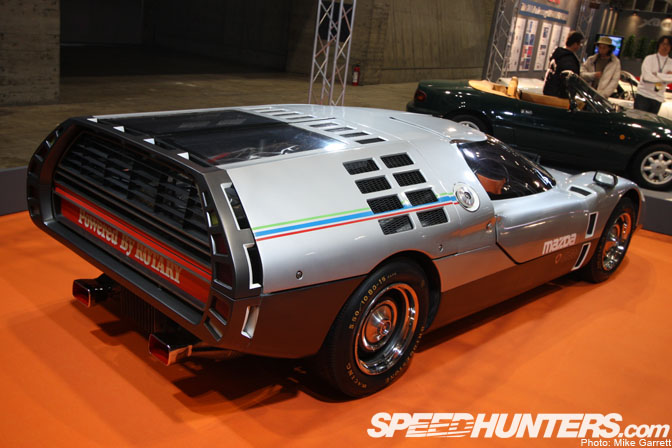 Time warp! XaCAR also showed the rotary-powered Mazda RX500 concept car from the 1970 Tokyo Motor Show.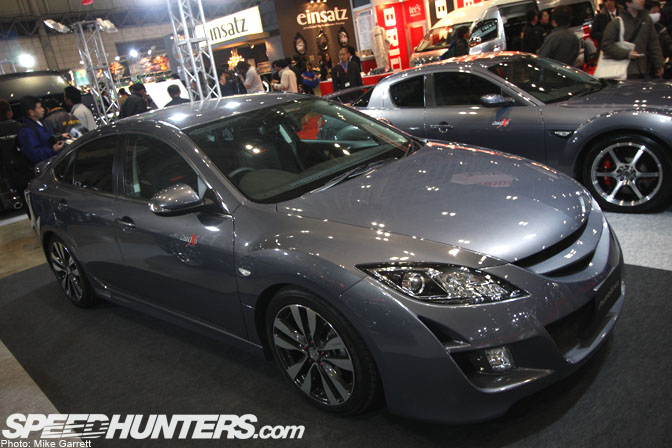 AutoExe brought two cars, an RX8 and this new body style Mazda Atenza Sport Sedan. I'll be doing a separate post on AutoExe soon.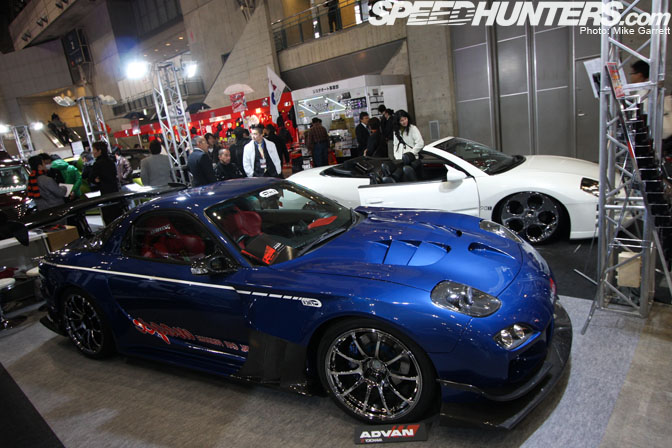 This wide-body FD3S is from a company called Total Car Produce Magic.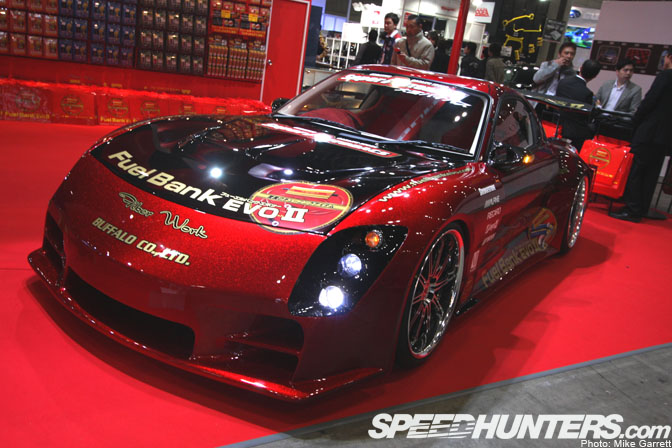 Rivaling the Amemiya Genki Seven for the title of "craziest RX7 at TAS '09" was this FD done as a collabo between the Buffalo Co. and Super Autobacs Omiya Bypass. It's sporting  a one-off wide-body conversion from a shop called Fiber Work.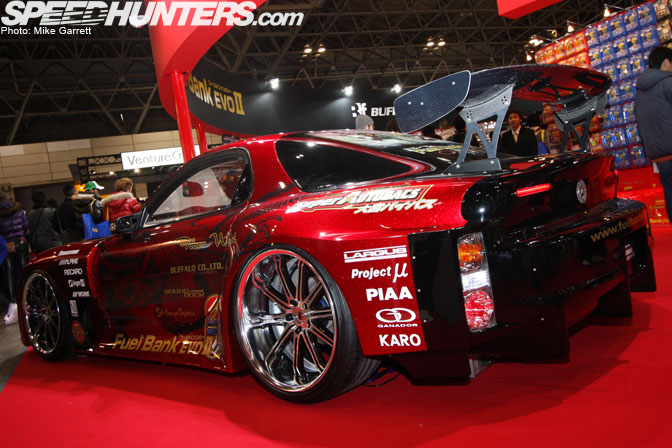 Check out those lenses sitting in the rear fenders, looking like they came off some sort of pickup or van. The 20" Work Varianza wheels complement the over the top exterior of this car.
Alright then, Just one more Auto Salon post to go now!
-Mike Garrett