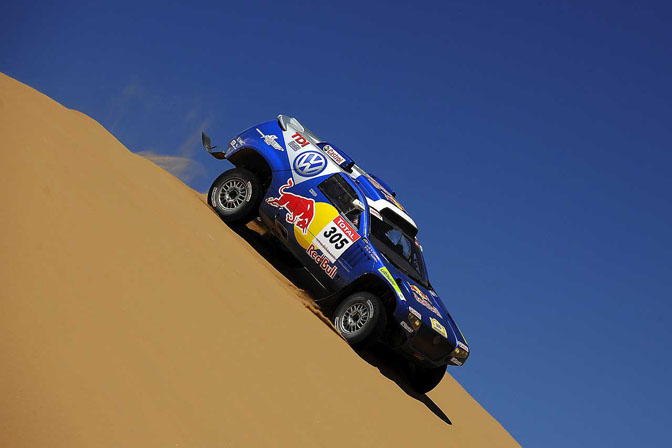 As we enter the final weekend of the 2009 Dakar, I thought I would have a search for some Dakar images to share with fellow speedhunters.
We have a mixture of images from VW, Mitsubishi and the BMW X-Raid team, along with some great images from Petr Lusk of eWRC.cz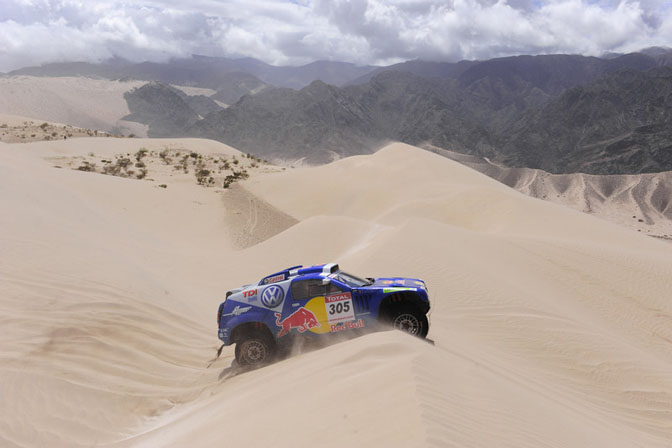 The first couple of images show the Volkswagen Touareg 2 in action over the dunes. Sainz driving down the side of a dune while team mate de Villiers struggles over another dune.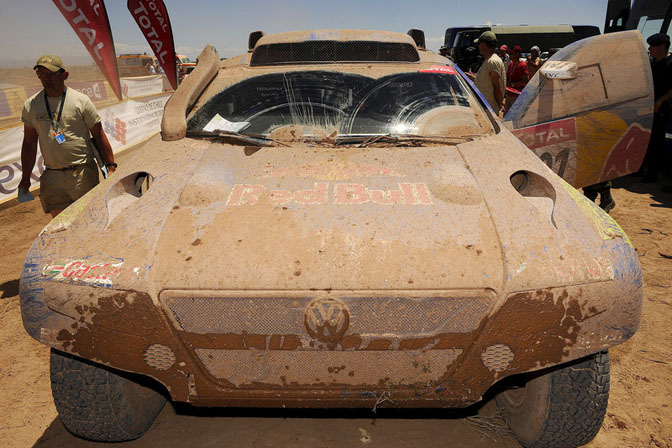 Sainz rally would come to an end earlier this week, when he crashed into a ravine.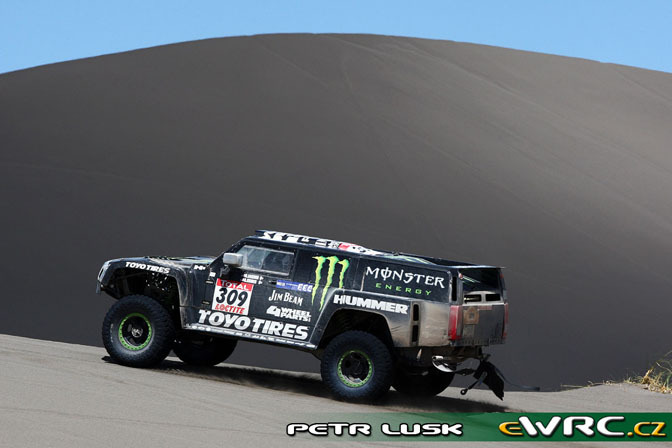 The first of Petr's images shows NASCAR star, Robbie Gordon in his Monster Energy Hummer. The American having an excellent rally in the top 5 as I write.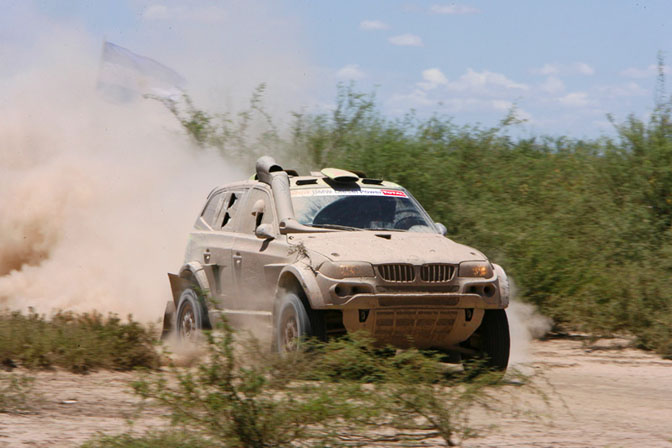 The X-Raid BMW team had a great start to the rally with Nasser  Al Attiyah leading until he was disqualified for missing a hidden marker.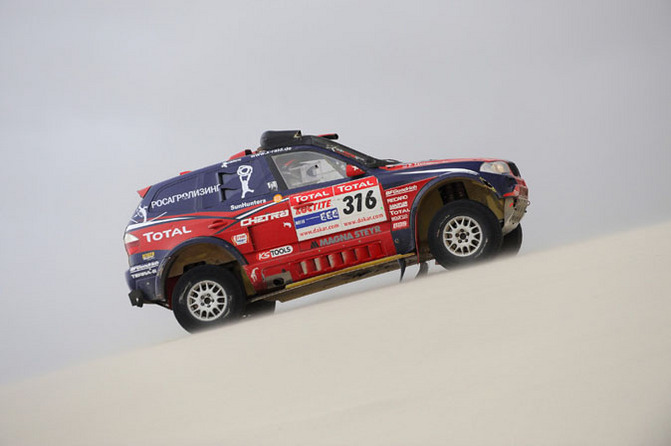 This is Russian driver, Leoniod Novitiskiv.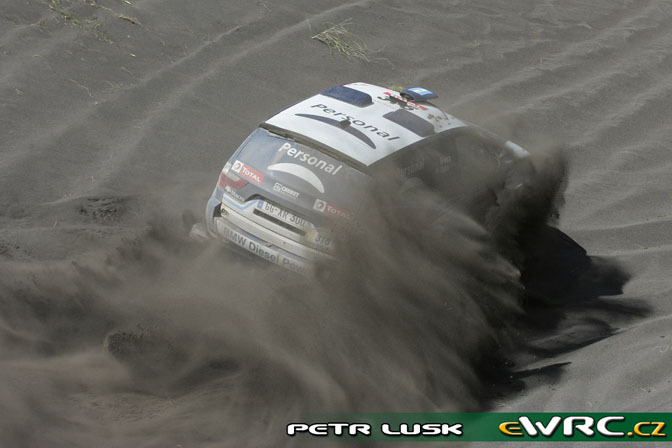 Orlando Terranova in his X-Raid BMW in his own little sandstorm!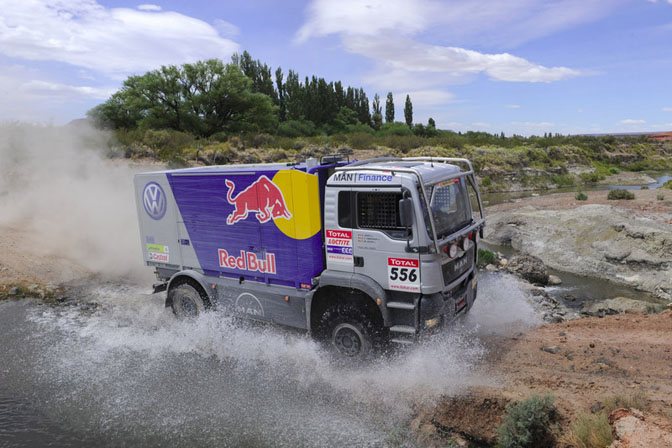 Even though the trucks aren't covered by the Dakar review videos, they form an important part of the event.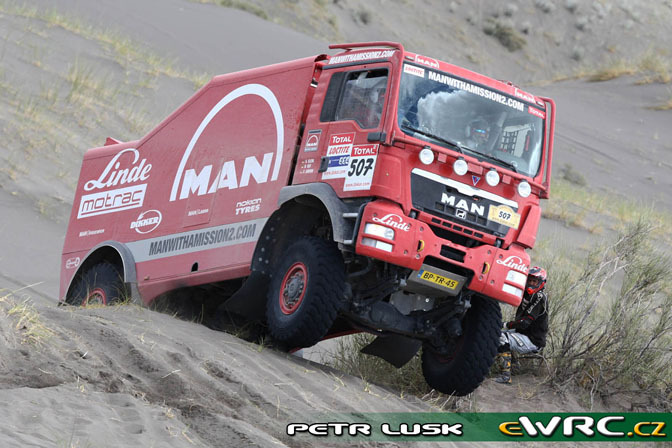 Some trucks are full works entries, supporting the big teams, while others are privateers.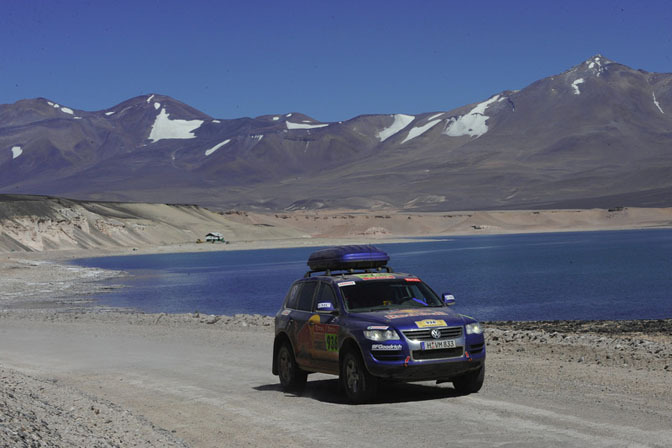 Smaller support vehicles, such as this Production VW Touareg also compete, but they often take a different route to the big boys so they can reach the end of stage and set-up.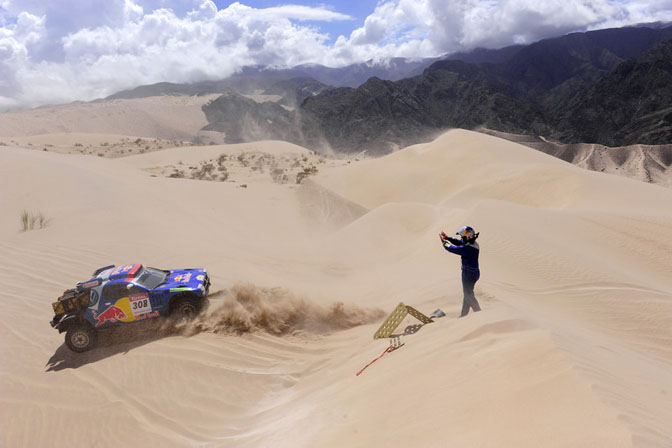 In this image, Mark Miller is struggling and has to reverse down a dune. Navigator, Ralph Pitchforth shows that you need to navigate in and out of the car. Note the rear bodywork missing.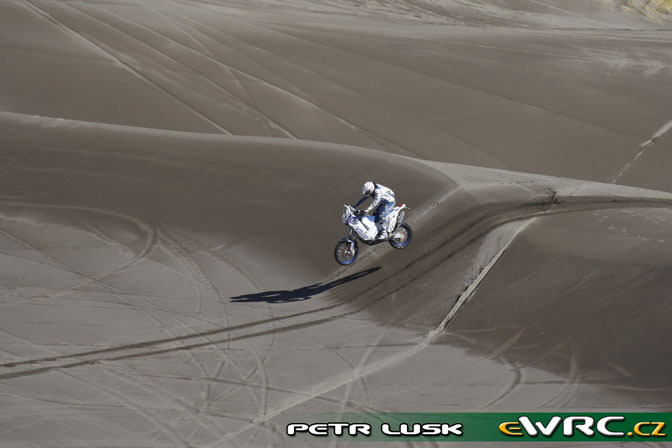 But, in my eyes, the car and truck drivers have it easy compared to the bikes. Another awesome photo from Petr Lusk.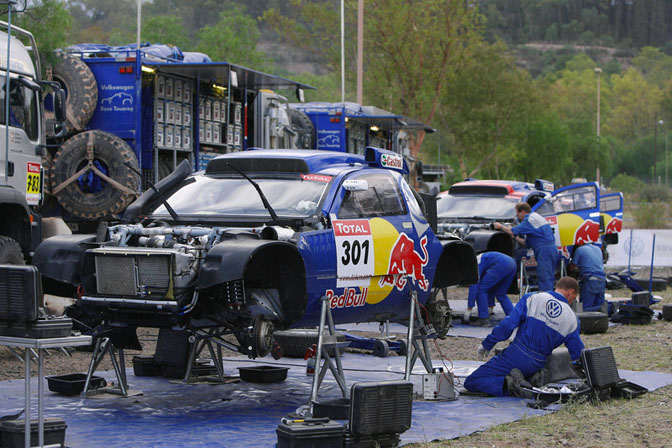 No posh pits or paddock for these boys and girls. This is hard work. Don't forget, the support crews need to travel down with the cars and bikes.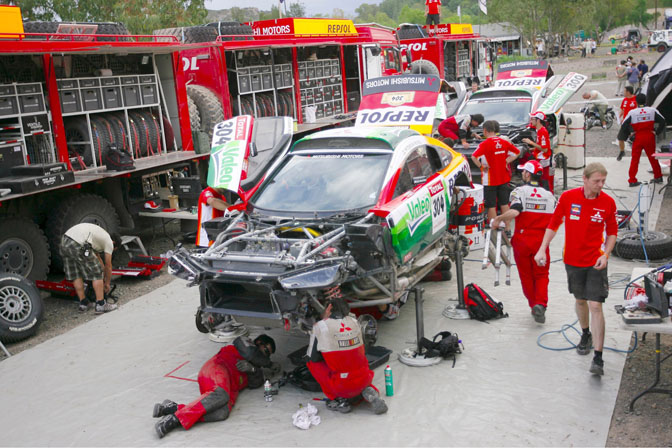 As you can see, the VW and Mitsubishi are very different to their road-going namesakes.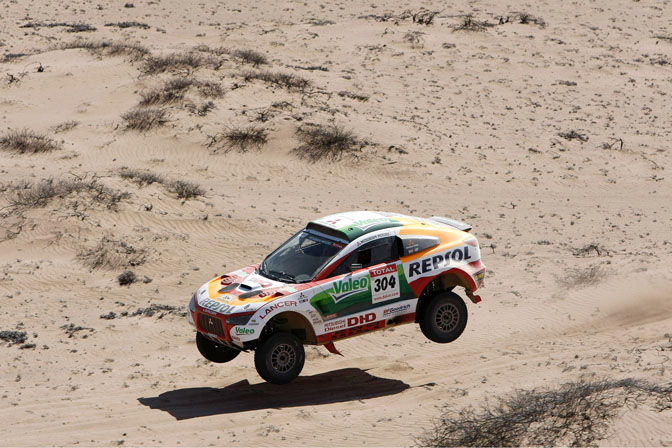 This is the Mitsubishi Lancer of Joan 'Nani' Roma. Mitsubishi's best hope of a podium finish.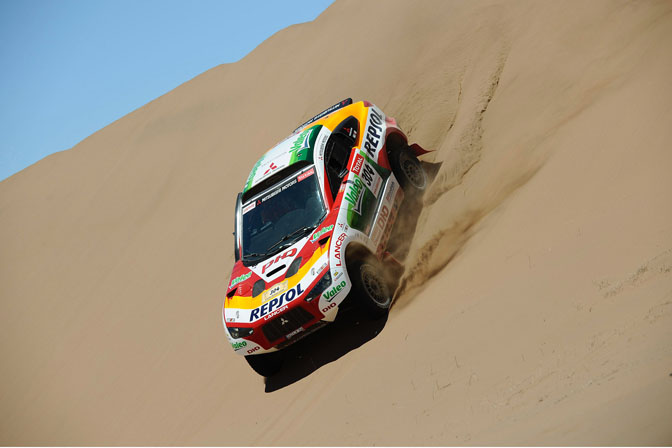 The new Lancer Turbo Diesel has suffered from reliability issues on this Dakar. Lead driver Stephane Peterhansel retiring early on.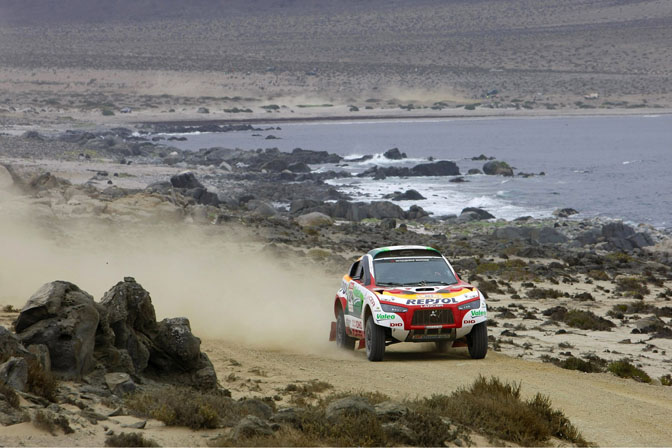 We will end with another image from Petr Lusk. You can view more of Petr's great photography here, on the eWRC.cz website.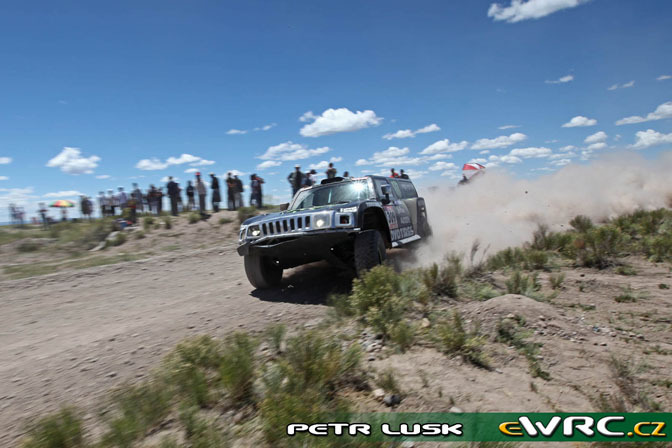 - Andy Blackmore
Images: VW, Mitsubishi, X-Raid.de, eWRC.cz