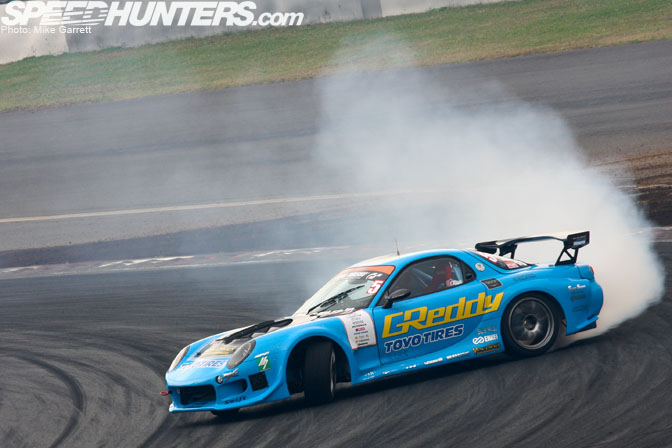 At the beginning of the month, I posted some photos of "grassroots" RX7 drift cars from Japan and the USA.  Now, I'm going to continue with some shots pro-spec rotary drift cars at D1 events on both sides of the pacific. I wish I could say that I was around to shoot some of the cars from D1's "glory days" (Haruguchi FC anyone?), but I was a high school student during that time! Nonetheless, there are still lots of cool RX7's and the occasional RX8 seen in D1 these days.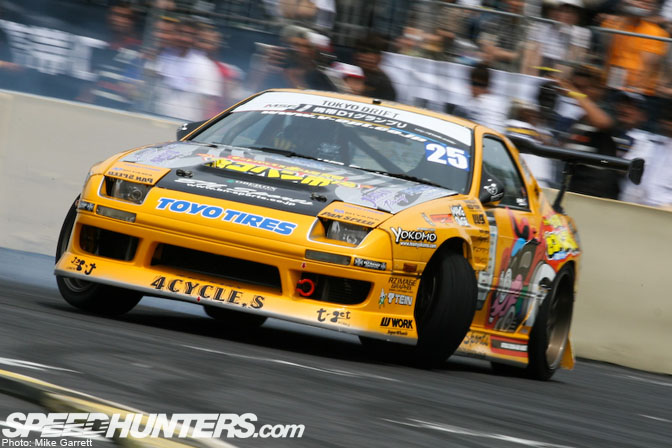 Drift Samurai and his FC3S have been fan favorites in D1 for some time now. Halfway through the '08 season, the car got repainted blue to match the rest of the Team Toyo members. The shot above was taken at the D1GP Odaiba event, when the car was still yellow with the Autobacs Secohan graphics.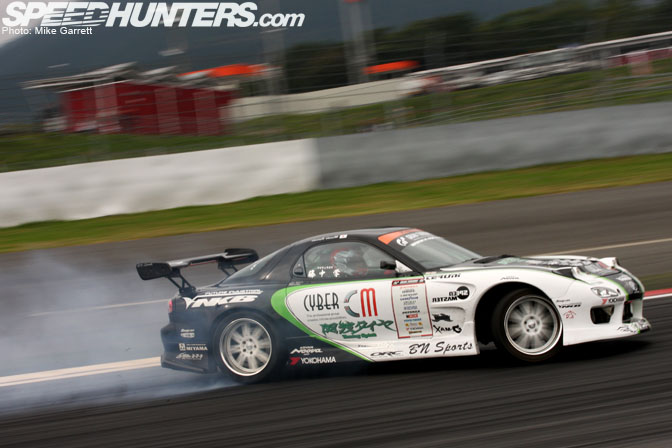 The NKB FD3S takes the "best sounding" award among the current D1 field thanks to its 650hp turbo three-rotor.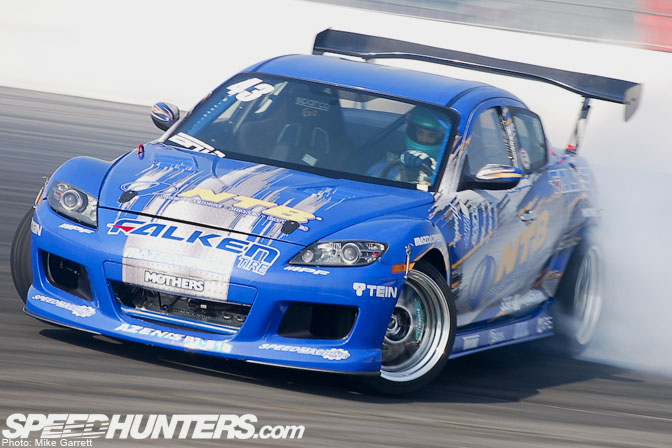 Now for a US-built car, the Falken RX8 driven by Seigo Yamamoto in D1 and Formula D. I can't recall hearing anything about this car recently, anyone know of its whereabouts? This was one my favorite American pro drift cars.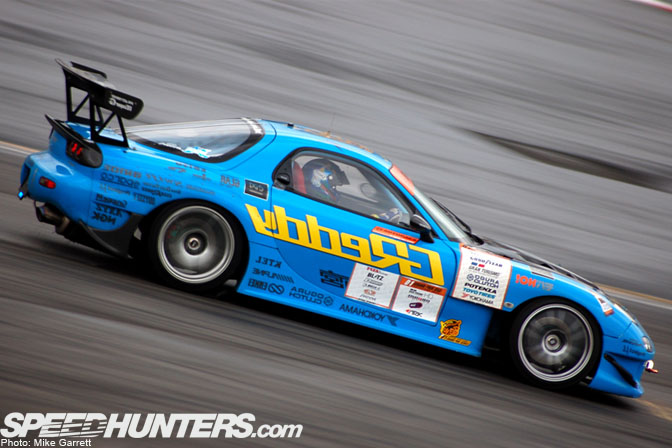 Masao Suenaga's FD3S at Irwindale in 2006.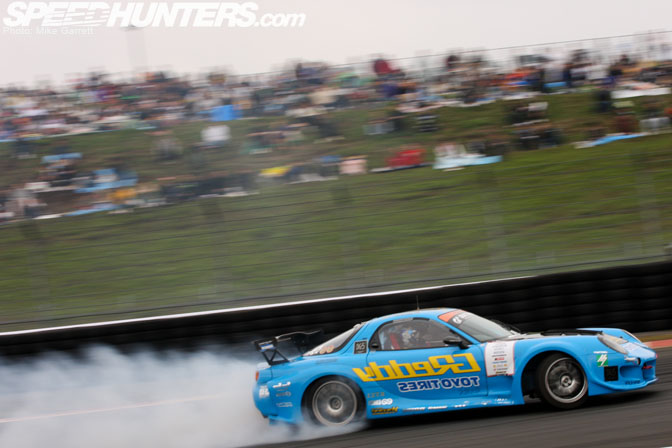 And again at Fuji Speedway during the '08 D1 finale. As you saw in my Tokyo Auto Salon coverage, this car has a new sponsor and new paint scheme for 2009.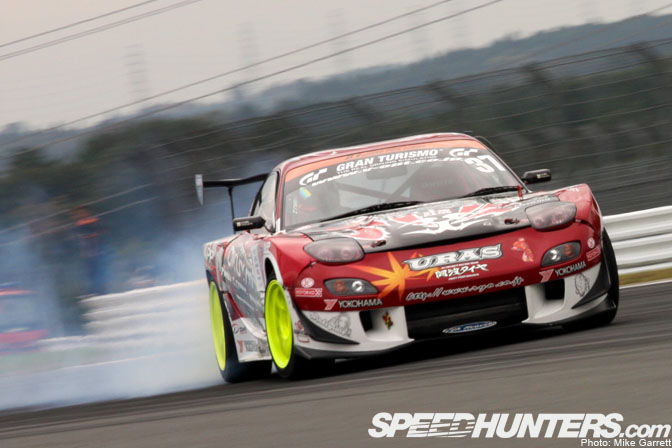 Tsutomu Fujio's wide-body R.Y.O FD was another one of RX7's active in D1 last year.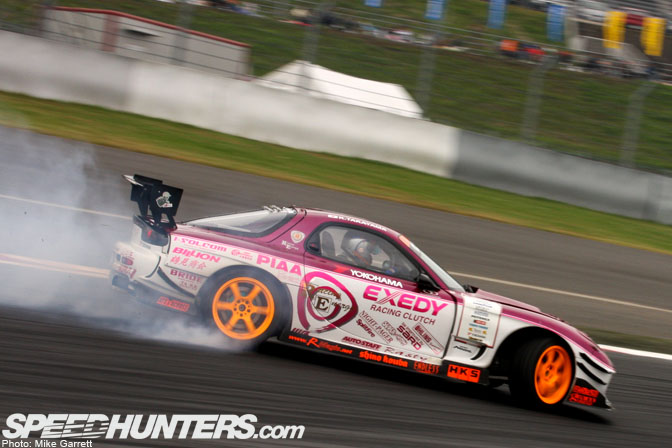 Kenji Takayama has been piloting rotaries in D1 for a while, first in his orange FC3S and starting last year in the R-Magic FD.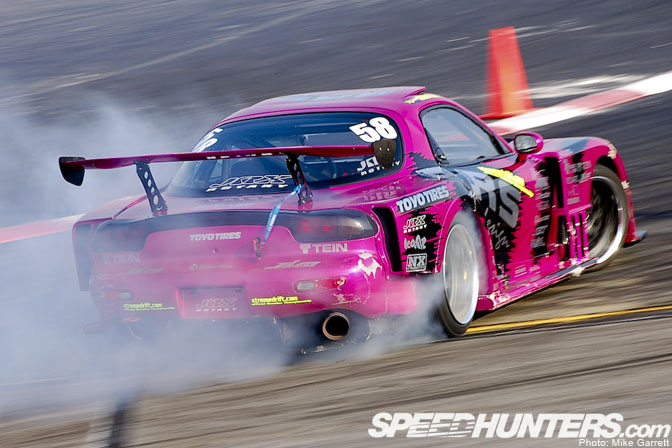 The BRS FD3S saw both drift and time attack action in the USA a few years ago. Haven't heard anything about this or the other BRS cars for while…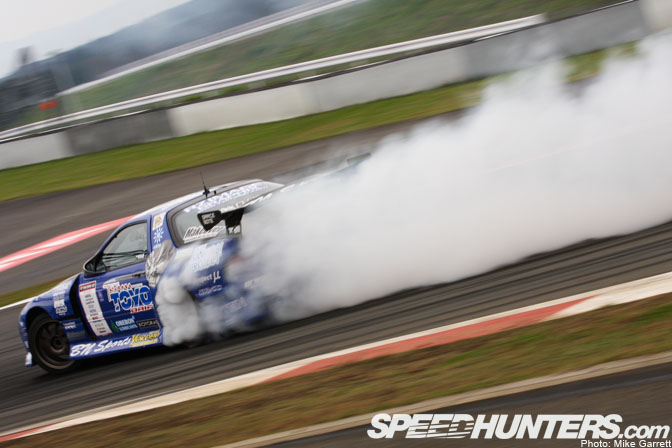 Another view of Drift Samurai's FC making a huge cloud of smoke during a perfect qualifying run at Fuji Speedway. He had some nice performances last year, so maybe '09 will be the Samurai's time to shine?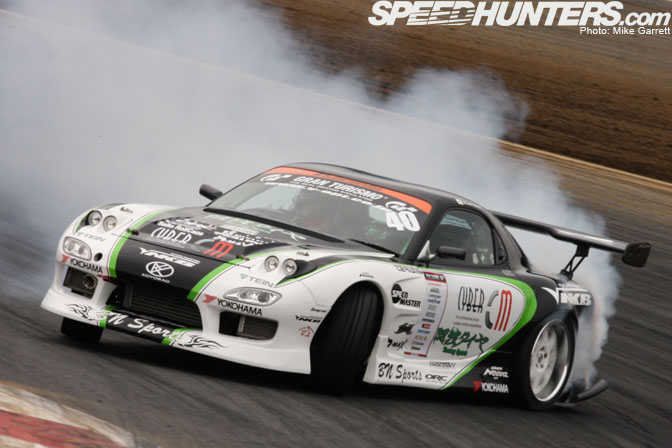 Manabu Fujinaka's 3-rotor beast in action.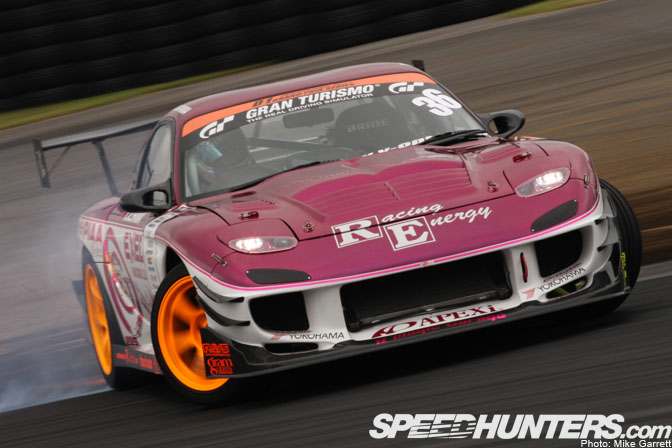 More R-Magic and Takayama. I think I'm gonna have to make desktop of this car before the month is up.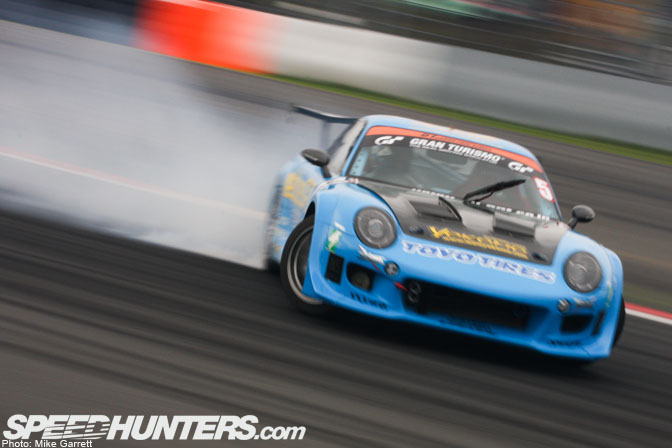 And finally, a slow shutter shot of Masao Suenaga's FD during the '08 D1 closer at Fuji, which he would go on to win.
If I had to place a bet on a D1 champ for next year, I think I'd go with Masao. He's come extremely close in the past, and always finishes near the top. Whatever happens, it'll take a some time to get used to seeing this car out there in its new white and green livery
-Mike Garrett