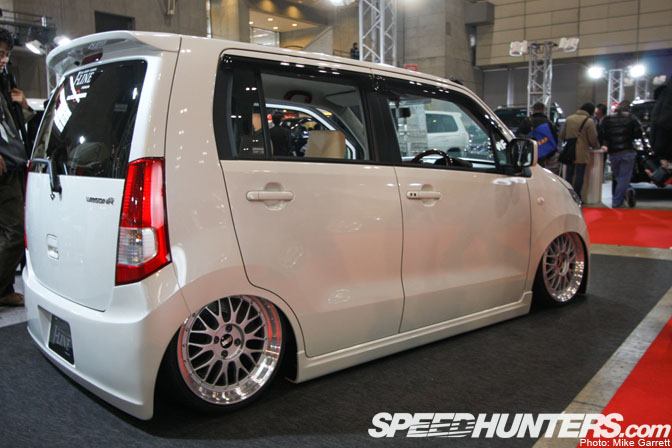 I suppose the fact that I still have fresh material to post from Tokyo Auto Salon shows just how big of an event it really is. I have just one or two TAS posts left, and in this one I'll go over some of the compact and kei cars from this year's show. Just like the vans, to pass up these cars would mean overlooking a big part of the show. Whether it's strange conversions or VIP style keis, there was something to suit just about anyone's taste. This year also saw the debut of the Toyota iQ, which is likely to become a popular choice for budget-minded enthusiasts around the world.
Let's get started-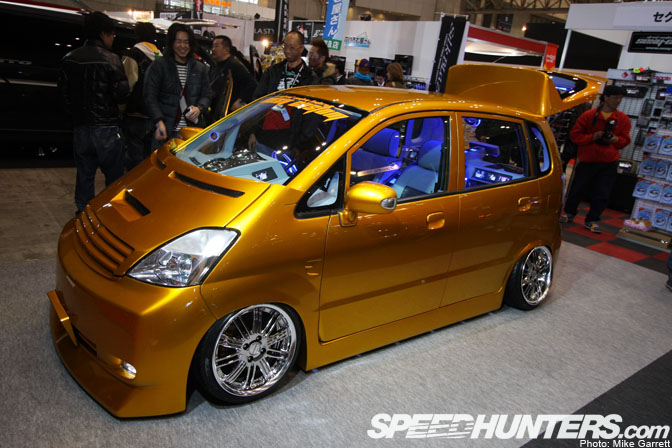 A shop known as "Sexy Custom" brought this Nissan Moco kei loaded with what looked to be about 30 LCD monitors. I'm not sure if the word "sexy" can be associated with kei cars, but this car comes pretty close.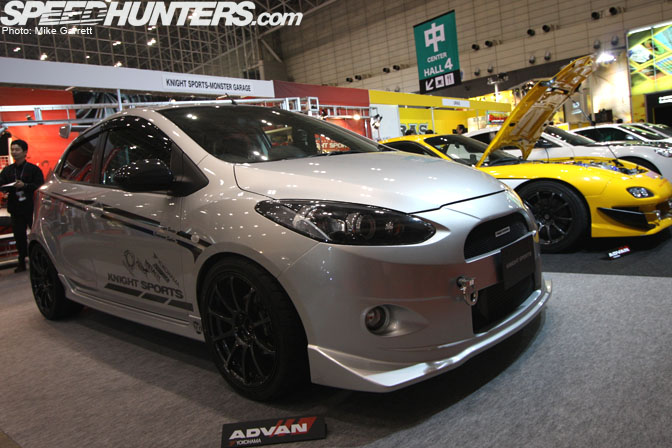 The Mazda Demio continues to be a popular car for circuit junkies and I continue hoping Mazda will import it to the USA. This Knight Sports-tuned example could also be seen at the Rev Speed time attack last month.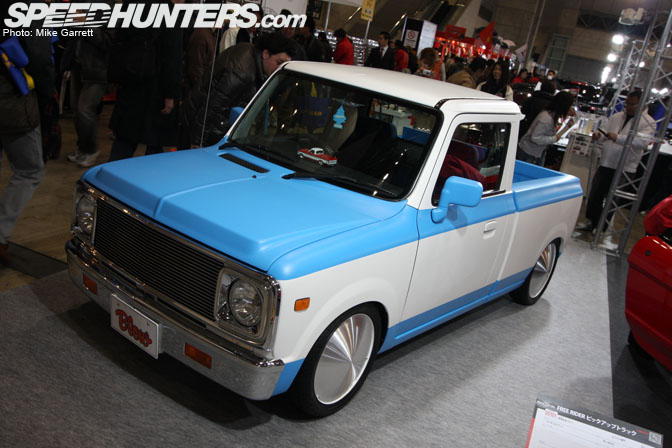 A vintage Chevy C/K pickup is a bit unpractical to own in Japan, so you can have Dream Factory Blow convert your Mazda Spiano kei wagon into a replica like this one. This is one of a number of kits that Blow offers to convert kei cars into classic American trucks and vans. I love it.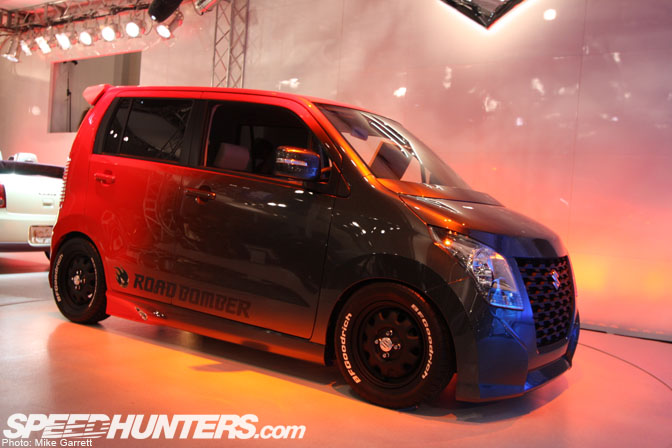 The Suzuki Wagon R "Road Bomber" concept is another kei that gets a lot of inspiration from the good ole' US of A.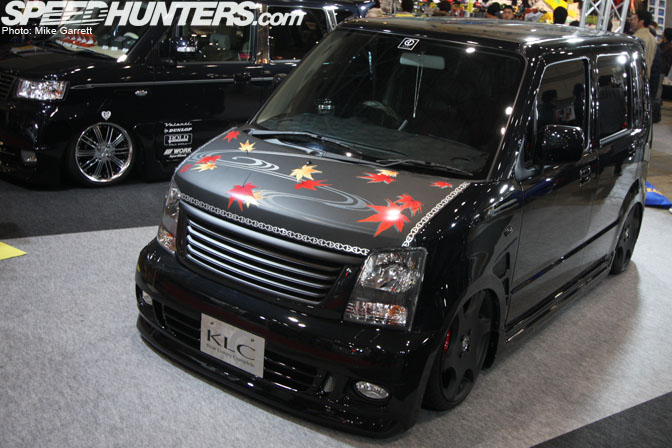 KLC's Wagon R demo car takes a slightly different route.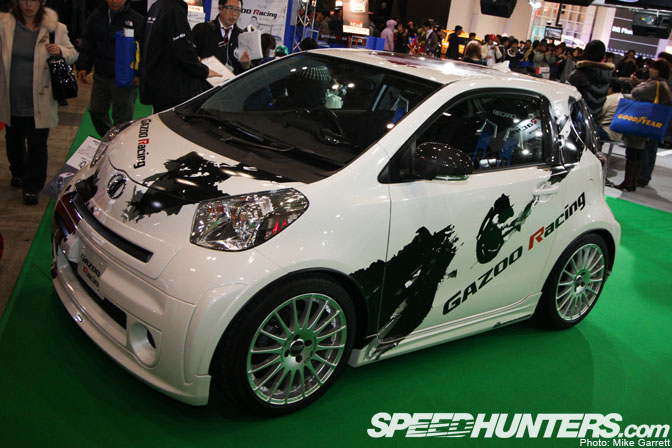 When I first saw the Toyota iQ, I thought it was a bit, well….lame. There were few of them Auto Salon, and seeing the car lowered on some proper wheels has started to change my opinion on them. Unlike kei cars which are tall and narrow, the iQ is short and wide, which should make it pretty fun when tuned right. What do you guys think?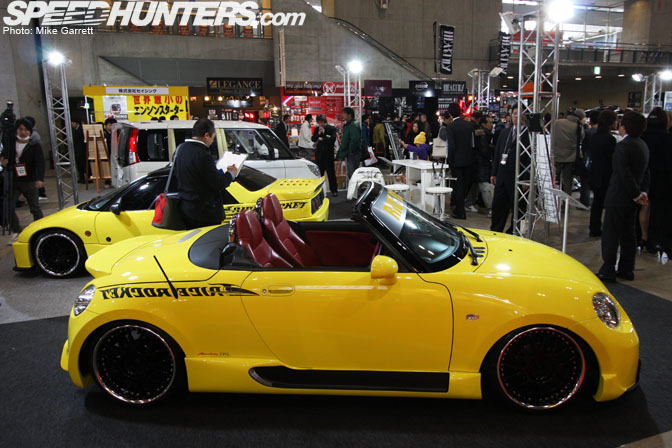 Here's a company called "Rice Rocket" doing their best to inject some style into the Daihatsu Copen kei roadster.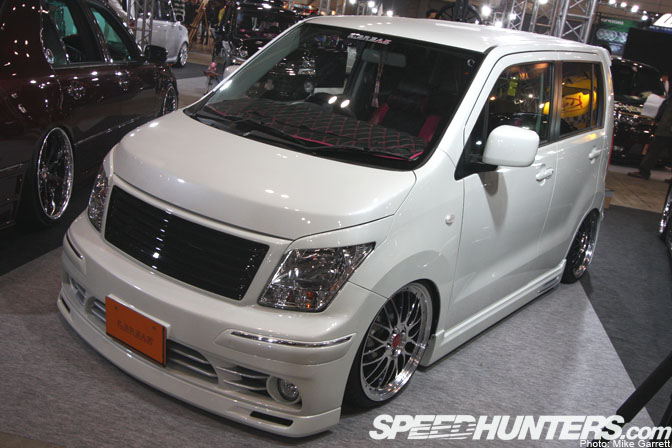 Here's another example of a properly done Suzuki Wagon R. This one is from the VIP maniacs at K-Break.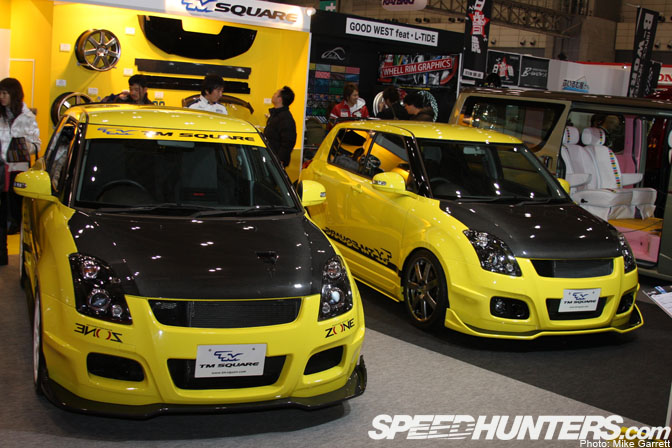 TM Square is a small company that specializes in making parts for the Suzuki Swift Sport. They brought their two demo cars to the show.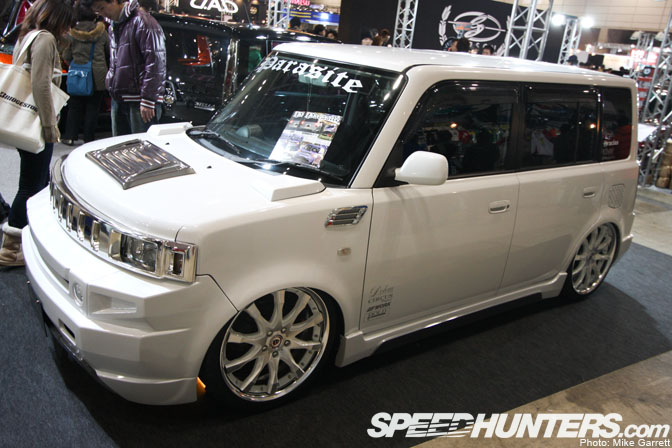 How about a Hummer conversion for the Toyota bB? They call this thing the "Bummer". No joke.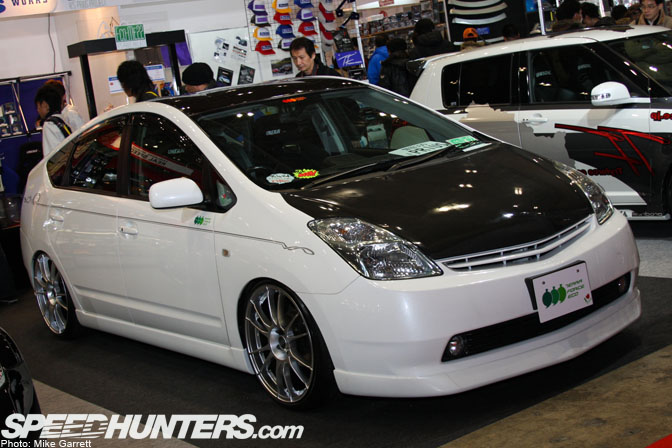 There were a few modified versions of the Toyota Prius at the show, but the one from K's Works was my favorite by far.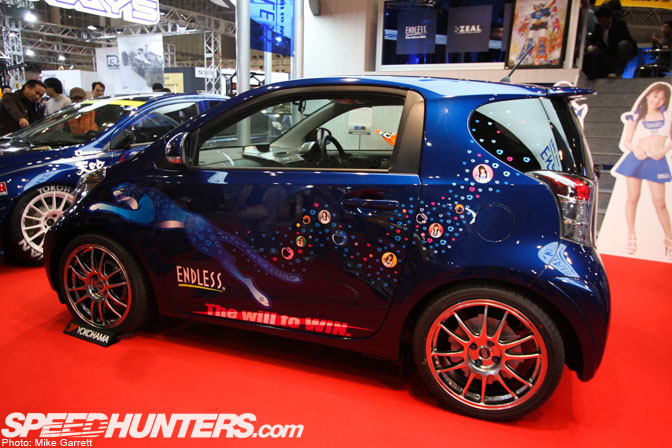 Here's the Endless Toyota iQ complete with race queens integrated into the graphics. Hopefully someone's working on a 2ZZ-GE swap kit for this car…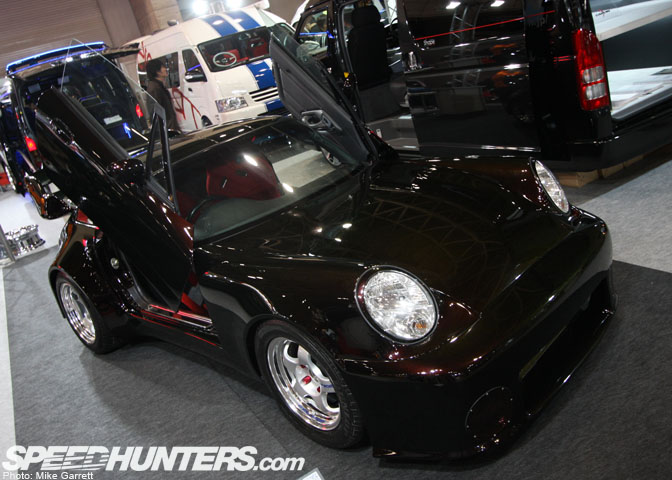 And finally, a Suzuki Cappuccino converted into a miniature Porsche 911. Like it or not, you have to respect the effort that goes into projects like this.
-Mike Garrett