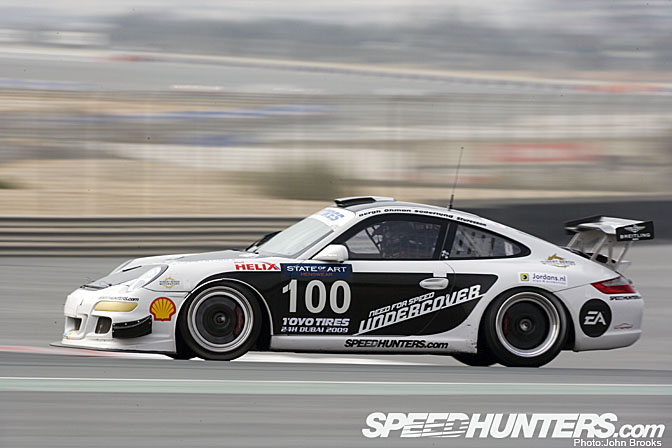 So track action is underway here in Dubai with a few hours of practice and qualifying and it seems appropriate to have a quick look at the unusual cars that are in the field. OK, Ok we all know what a 911 Porsche looks like but this one is special, it is the SpeedHunters 997 Supercup.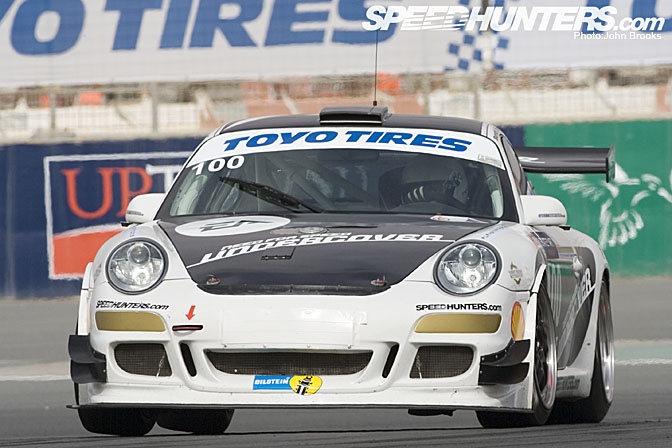 And very smart it looks, black on white with Need for Speed Undercover and SpeedHunters logos………..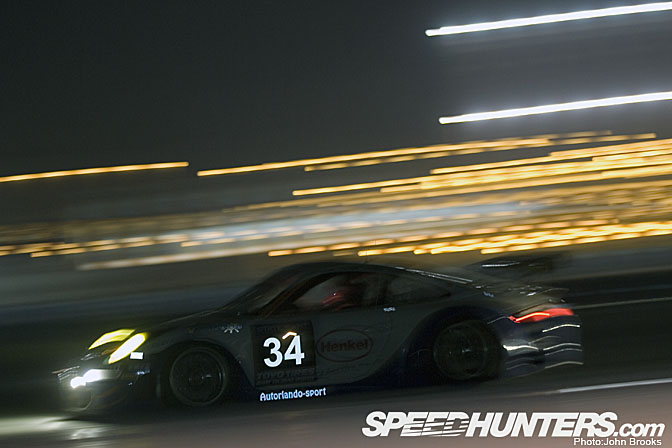 In races such as the Dubai 24 hours much fuss is made of the pole winner but in reality only anoraks remember this achievement, after a day of racing everyone forgets. But let's give Richard Lietz his 15 minutes and the Autolando Sport Porsche 997 RSR.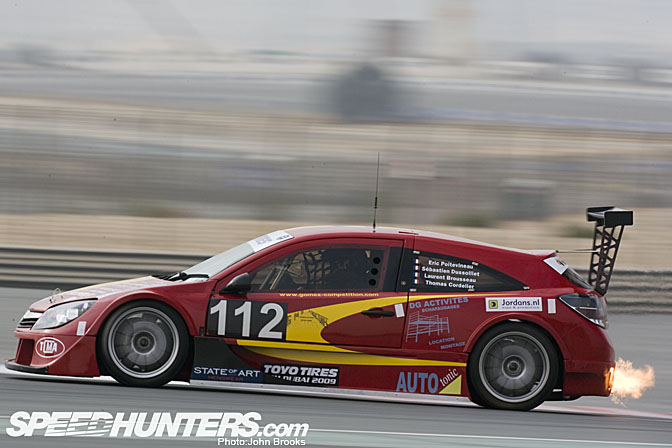 As the saying goes………..and now for something completely different………a Solution F Touring Car.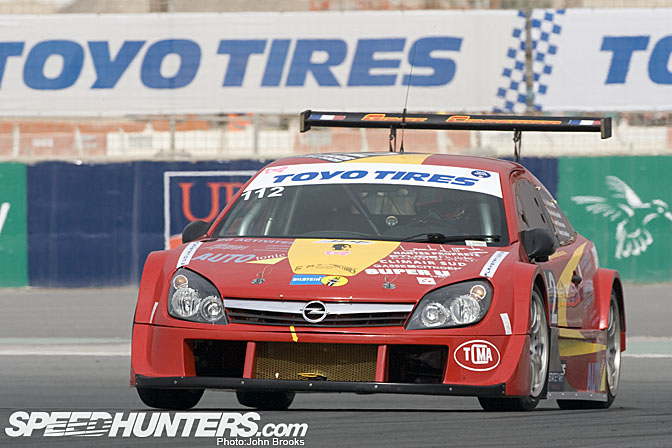 It spits flame, is based around an Opel and is slower than it looks.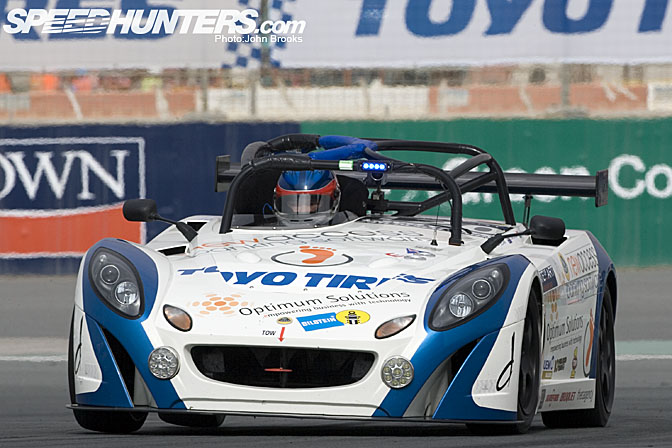 The only open top car in the race.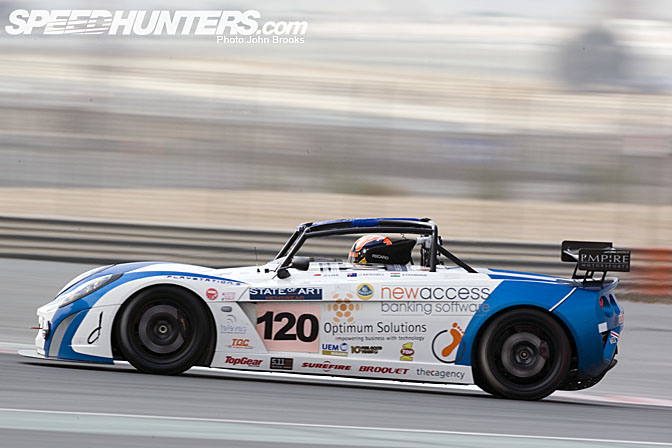 The Empire Motorsports Lotus 2 Eleven.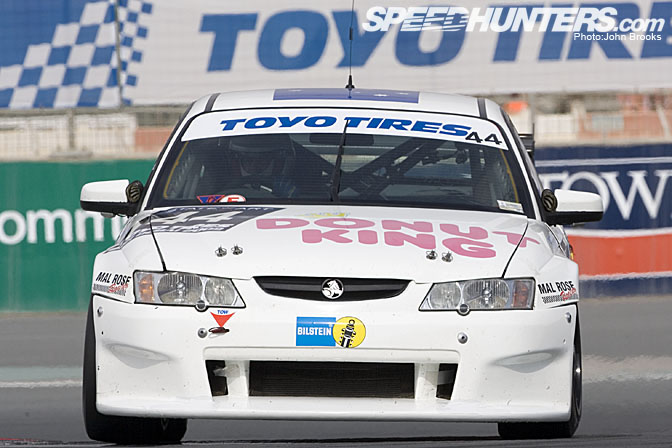 Rumbling along is pure Aussie beef, with a bit of help from GM's V8 stable.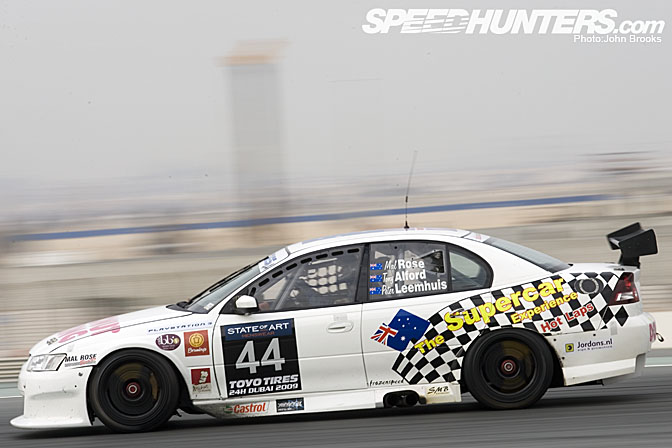 It's the Mal Rose Racing Holden Commodore.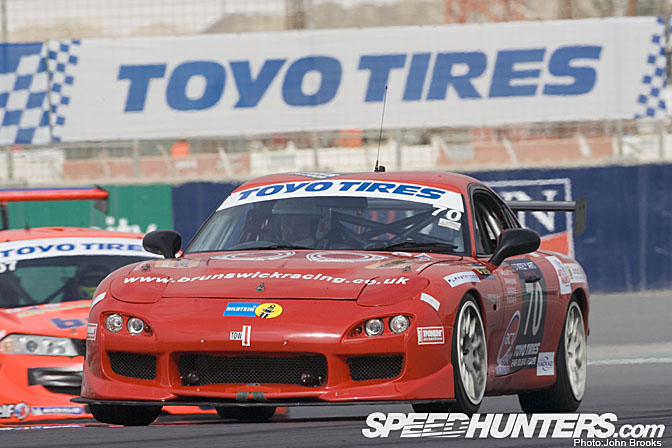 SpeedHunters' Mazda month should be saluted by the MX7 of Brunswick Automotive.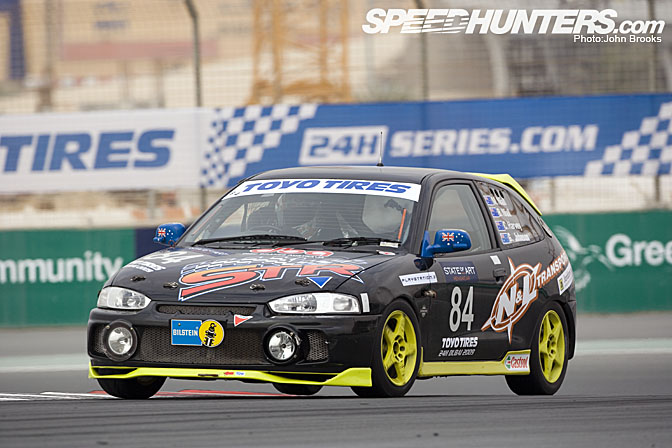 An earlier request on the comments was for a look at one of the two Mitsubishi Mirages of Team Mirage Australia.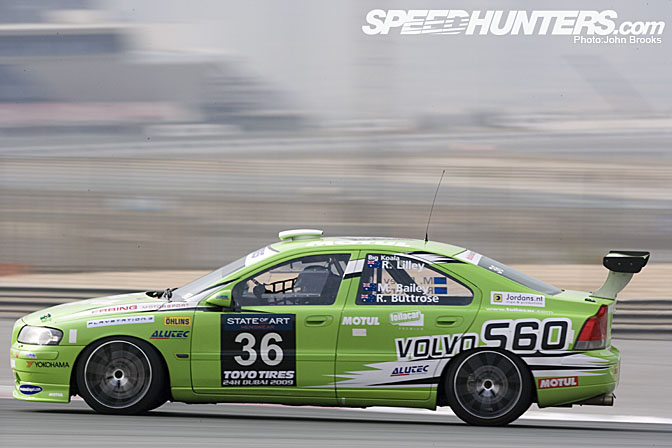 An unlikely choice of weapon is the Volvo S60 of Ebbing Motorsport.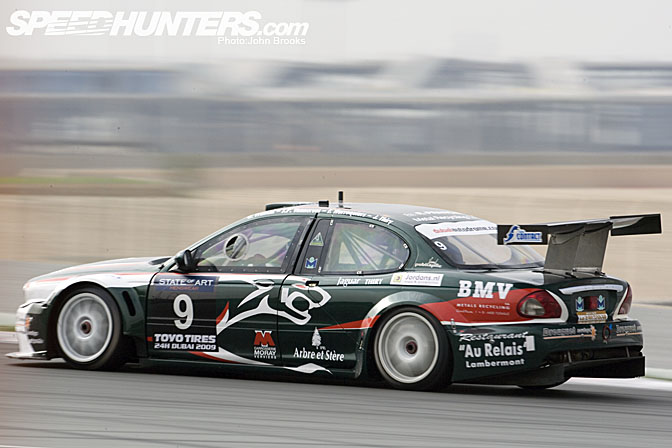 The mid-engined Jaguar X-type Silhouette is an intriguing addition to the field.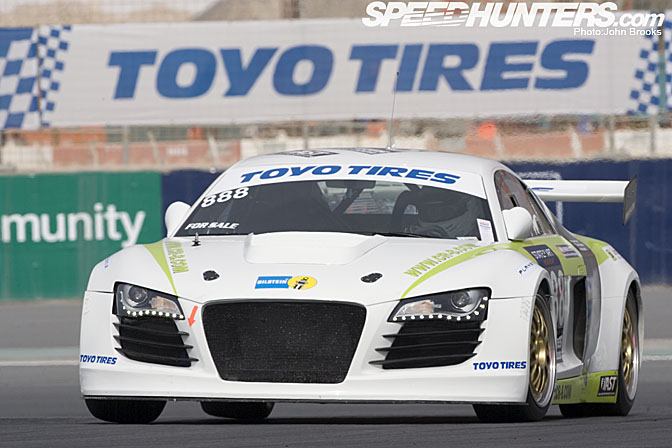 Creventic, the organisers of the race developed up a race version of the Audi R8.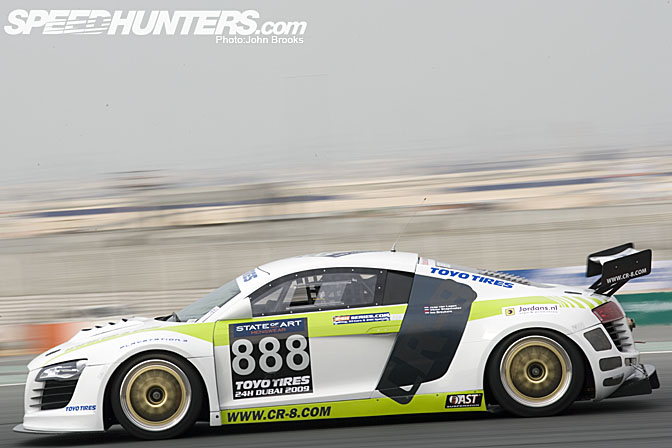 How it will compare with the Audi Sport R8 on the way for GT3 is the question?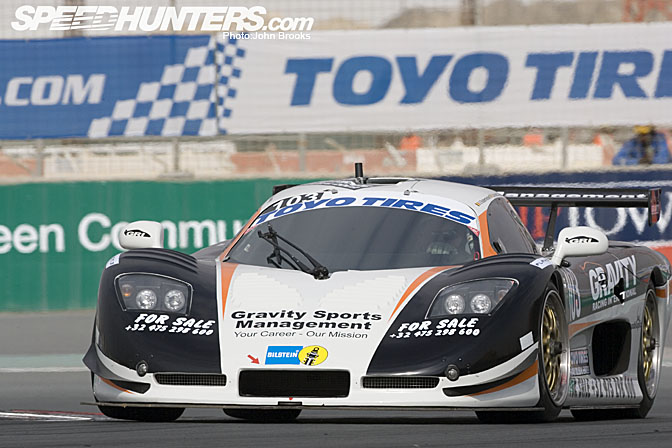 There is only one Mosler MT900 GT3 in the field, entered by Gravity Racing International.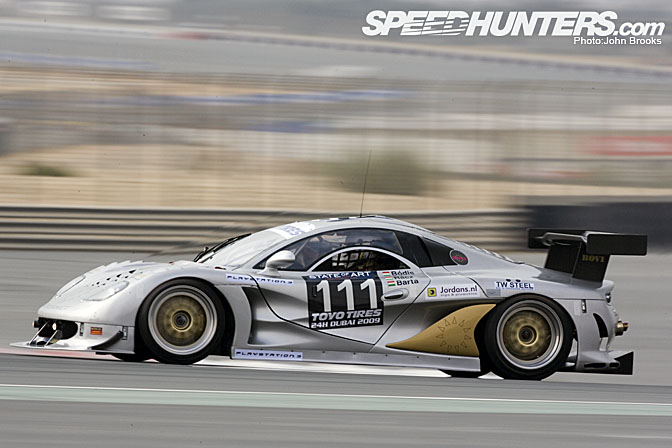 Not seen by me before, Bovi Motorsport's Brokernet Silversting.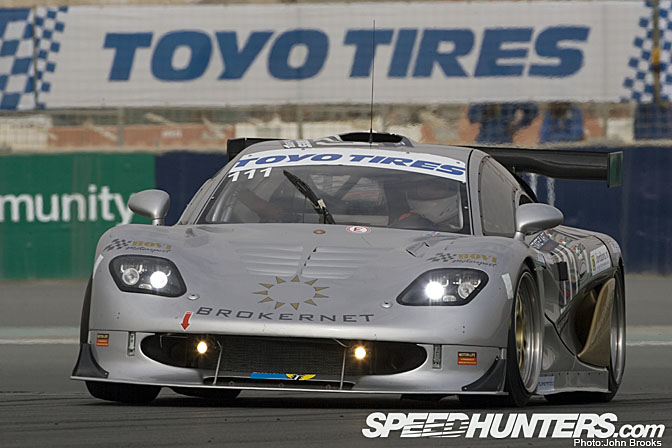 Space frame and Porsche powered.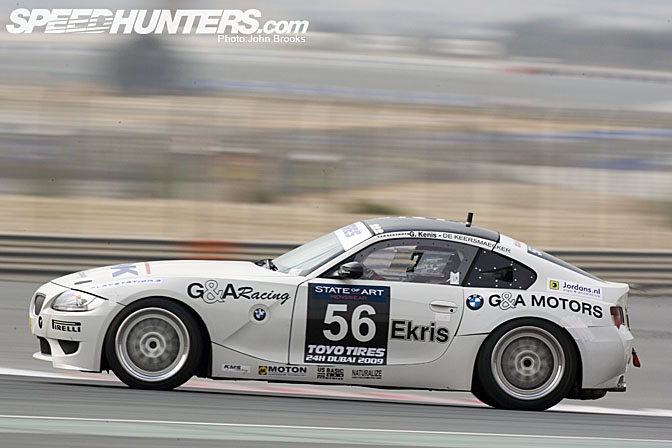 BMW has several representatives, in the race, this is the Z4 M Coupe GT4 of G&A Racing.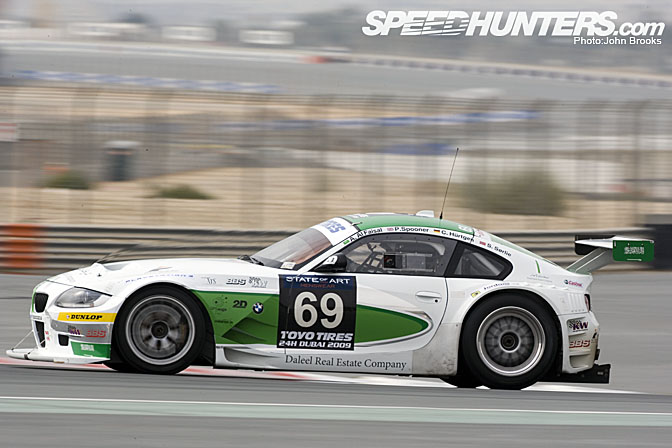 But it is somewhat slower than the Al Faisal Racing version.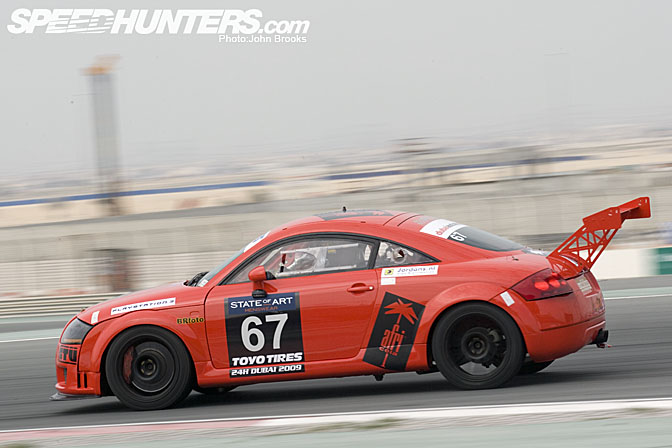 Another Audi, this time a TT from GMC Pro Sport.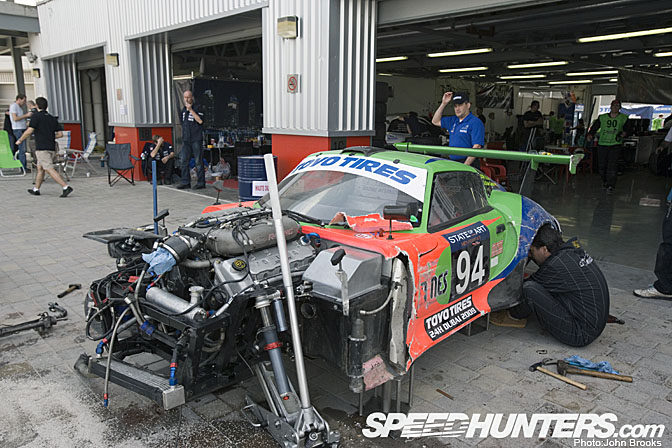 One car that won't make the start is the Marcos Mantis, crashed beyong immediate repair during practice.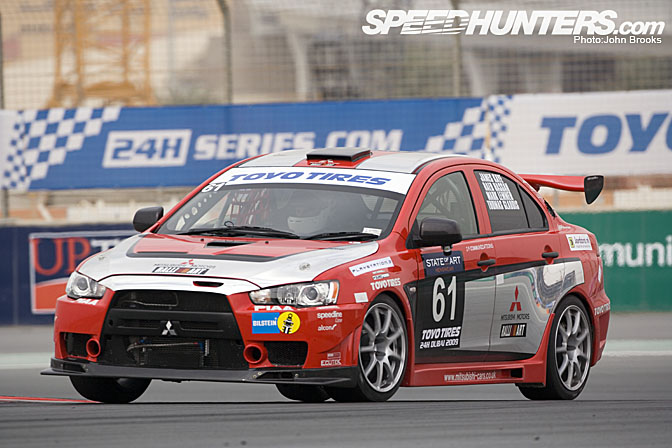 A SpeedHunters' favourite, the Mitsubishi Evo X from Mitsubishi Motors UK.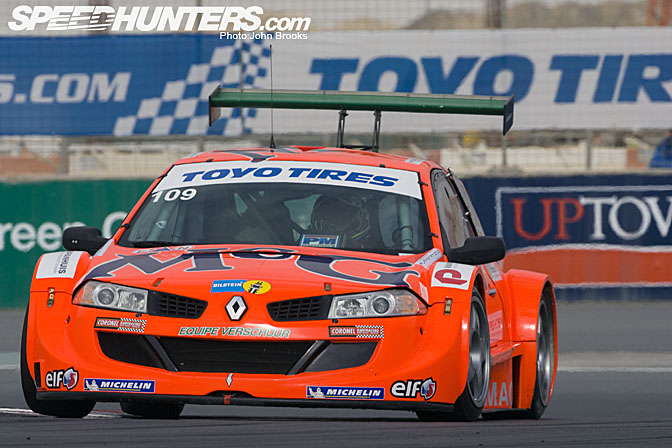 Looking aggressive, the Equipe Verschuur Renault Megan Trophy.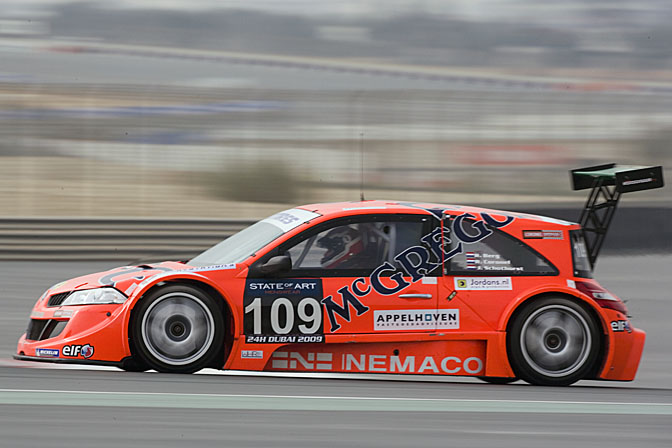 OK that concludes the quick look through the field for the 2009 Toyo Tyres 24 Hours of Dubai.
John Brooks