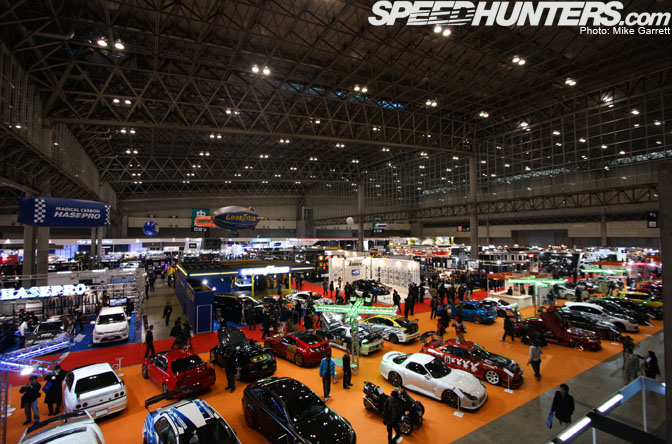 Over 20 posts and 300+ pictures later, I'm finally done with my coverage of Tokyo Auto Salon 2009. You've seen everything from Lamborghinis to Suzuki kei cars, and if you missed anything you can see all the TAS '09 posts right here.  I think I've covered just about every aspect of the event, but before moving on to other things, I have a few final photos and other odds and ends from the show.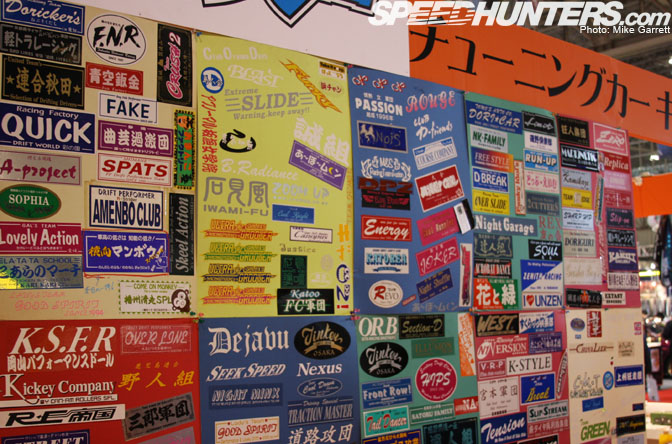 One of the coolest things to see at Tokyo Auto Salon isn't even a car. Nope, it's Drift Tengoku's incredible display of drift team stickers from all over Japan (and the world). A lot of history here…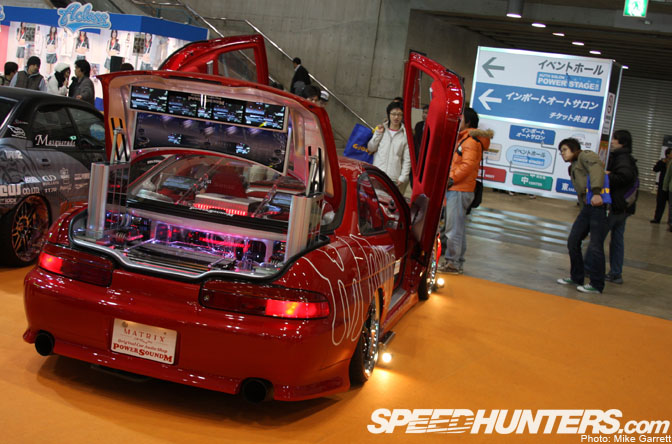 I don't think I posted a picture of this Soarer yet. A bit more like transformer than a car really…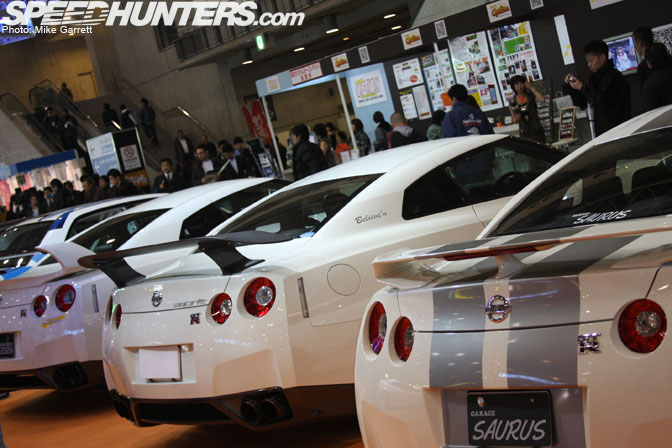 I didn't spend much time covering the R35's at Auto Salon because I wanted to wait and see them in action this weekend during the HKS Premium Day at Fuji Speedway.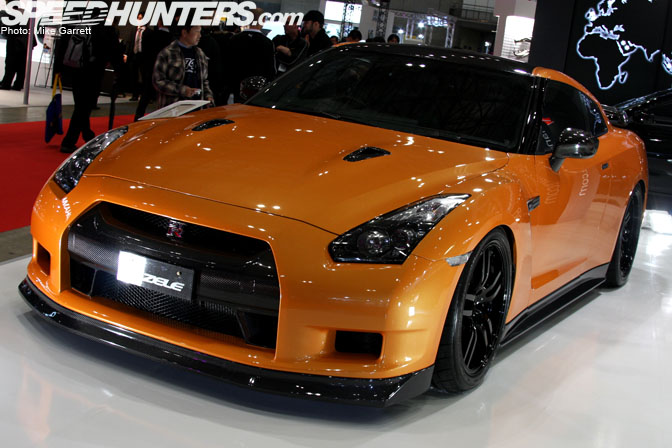 On the subject of R35's, the Zele complete car is still one of the best out there.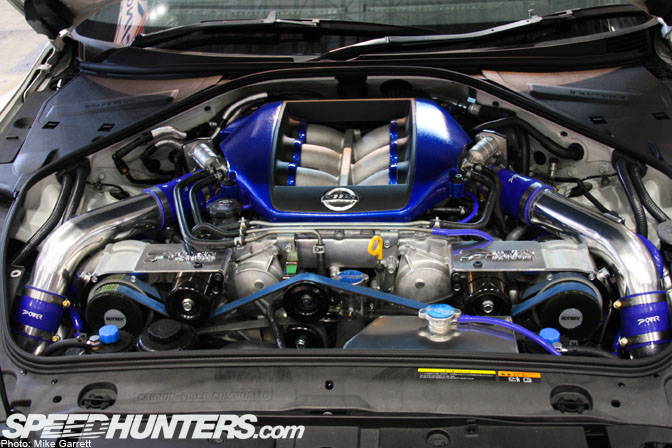 Product-wise, the Power Enterprise twincharger kit for the R35 was probably the most talked about part at this year's show. We'll have to wait and see how it stacks up to traditional tuning from a power and reliability standpoint, but it's certainly generating a lot of buzz.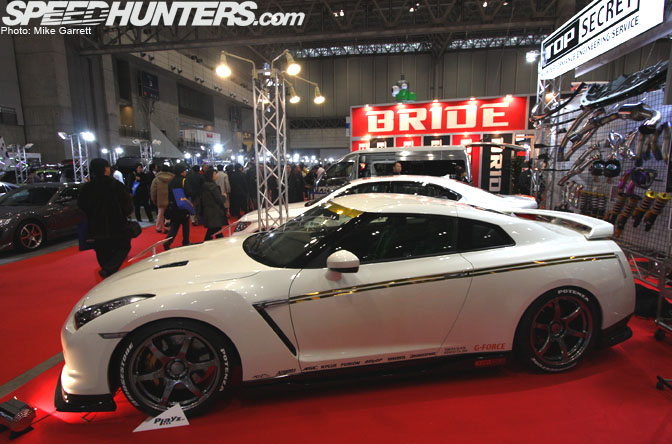 Top Secret's R35 has me wanting to do the white letter tire thing on my next project…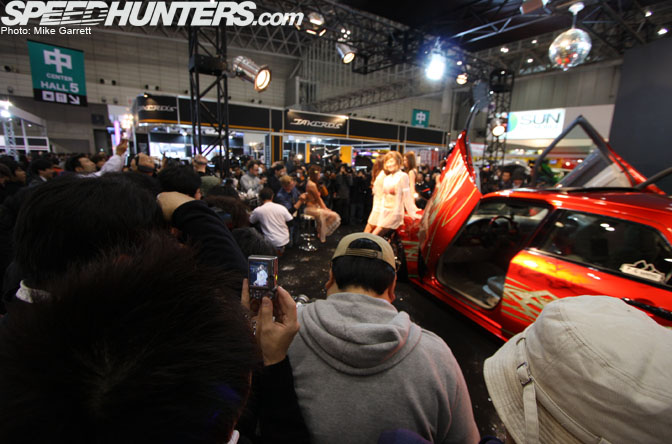 Just another shot showing the crowds and chaos that surround the campaign girls at Tokyo Auto Salon. It seems to be getting worse every year. I know a lot of people like this stuff, but the I think the crowds (and rude guys dead-set on taking photos with their handicams) detract from what the show should really be about – the cars. I know it's all about selling tickets, but I'm kind of hoping some of this stuff will be scaled back in the future. At least there's the Exciting Car Showdown in Nagoya which does away with the campaign girls and hype surrounding them.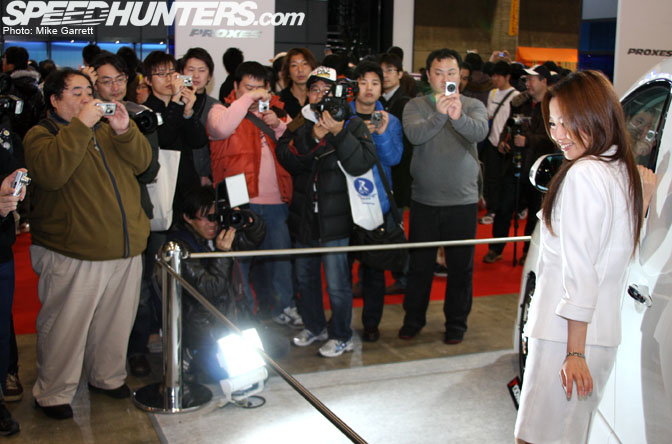 Like it or not, this is Tokyo Auto Salon.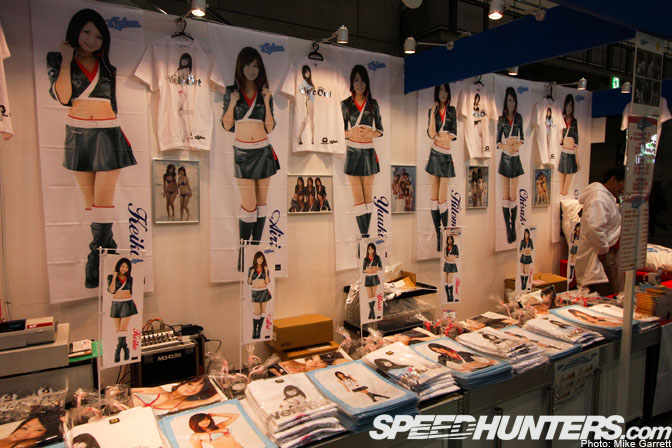 Some people come home from TAS with bags full of diecast cars, small parts and accessories, magazines, and stickers. Others come home with "A-Class" t-shirts…
Is anyone out there "JDM enough" to sport one of these during a night on the town?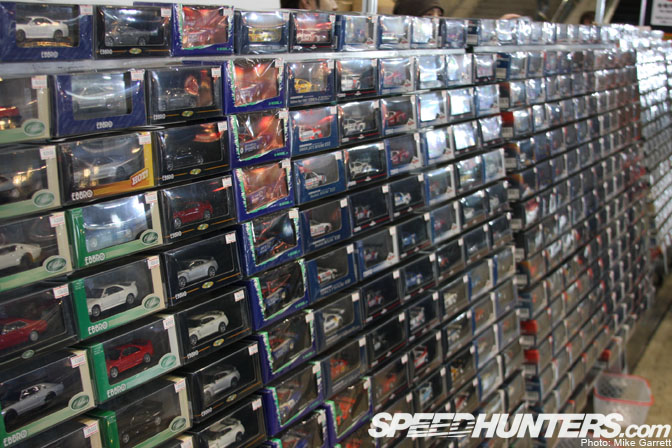 That's a bit more like it. You could spend hours just checking out the collectibles for sale at TAS.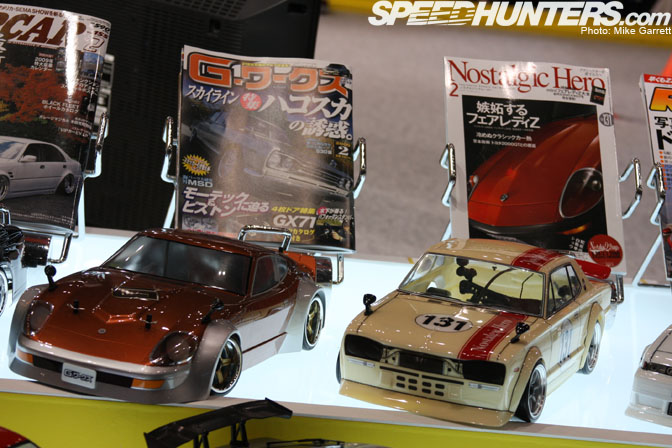 The Yokomo RC booth had a selection of 1/10 scale cars done up to represent the different Japanese car mags. These two classics are the representatives for G-Works and Nostalgic Hero.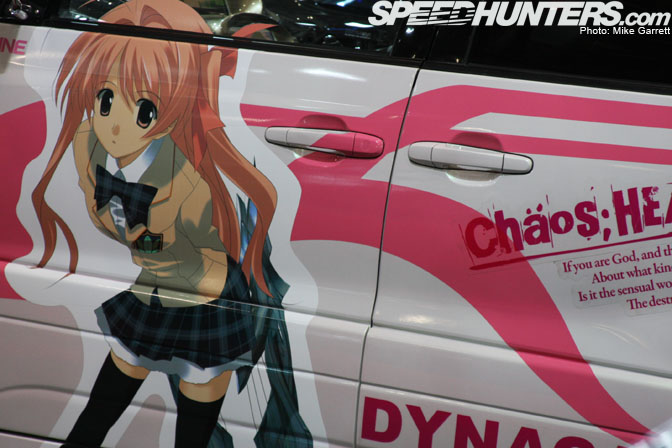 And finally, just in case you forgot you were in Japan…
Well, that does it for my Tokyo Auto Salon 2009 coverage.
All in all, what did you guys think of the show this year? Any favorite cars?
I had a lot of favorites, but the 1000hp JZX100 Mark II and AE70 Corolla come to mind as being particularly outstanding. Also, the Chevy pickup-converted kei car, just because you won't see something like that anywhere else besides Japan.
-Mike Garrett