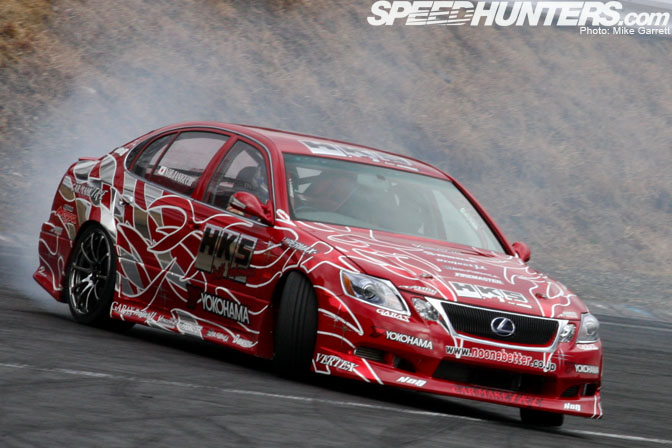 OK, now we go from the classics of the New Year Meeting back to coverage from the HKS Premium Day at Fuji Speedway, starting with another shot of NOB doing a demo run in the HKS Aristo. This was actually my first time shooting at Fuji's drift course, which I have to stay is quite impressive. It's really just a long stretch of pavement with a track built into it, but it packs a lot into a very compact space. If you've ever been to the Balcony at Willow Springs, then you can sort of get an idea of what FSW's drift course is like.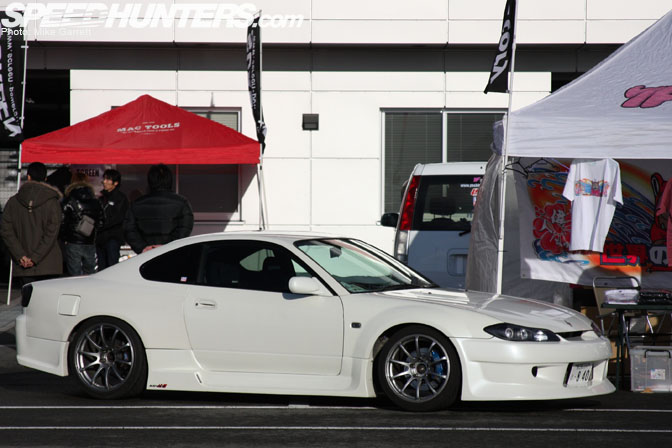 I've seen Yashio Factory Oka-chan's new S15 project a few times now. As far as street-going S15's go, this has got to be one of the best. Up there with NOB's original red car.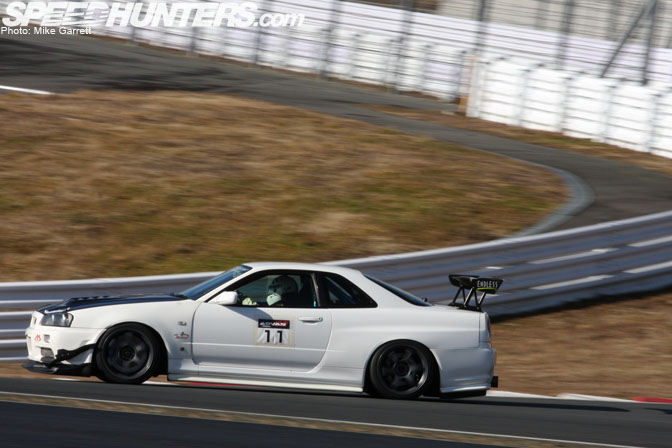 This Auto Select-tuned R34 was one many GT-R's running in the Hiper Challenge. There were seriously more out there than I could count. ATTKD, Saurus, Garage Defend, and so on. Fuji has near limitless shooting spots, but I've found that one of my favorite spots are the areas inside and outside the first downhill corner.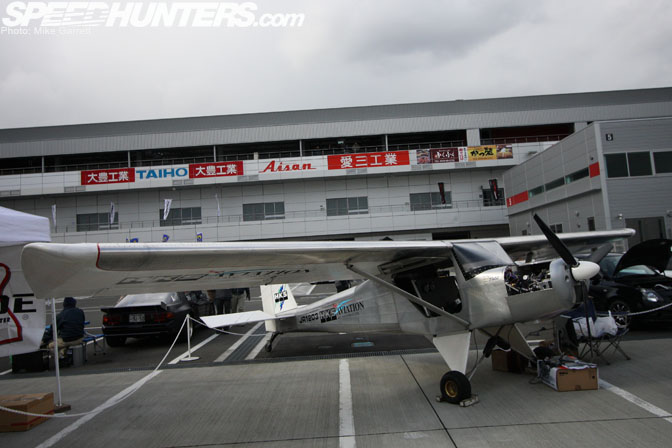 HKS also brought the airplane powered by the their 700E four-stroke aviation engine. I was looking around a bit and found that the 700E is actually quite popular among light aircraft flyers around the world. Interesting.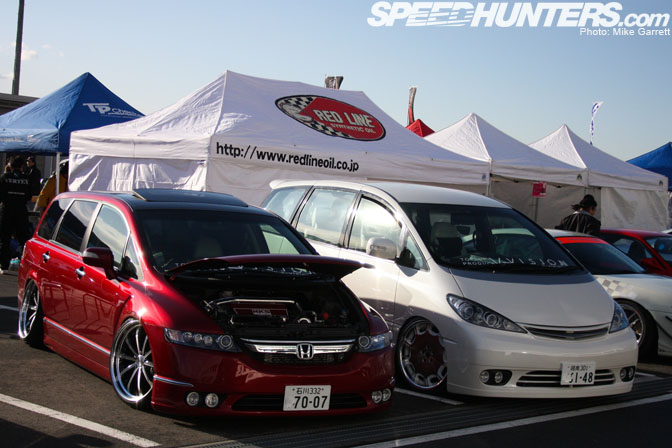 Back on the ground, we have a  pair of hot-looking vans, including a Honda Odyssey with an HKS bolt-on turbo kit.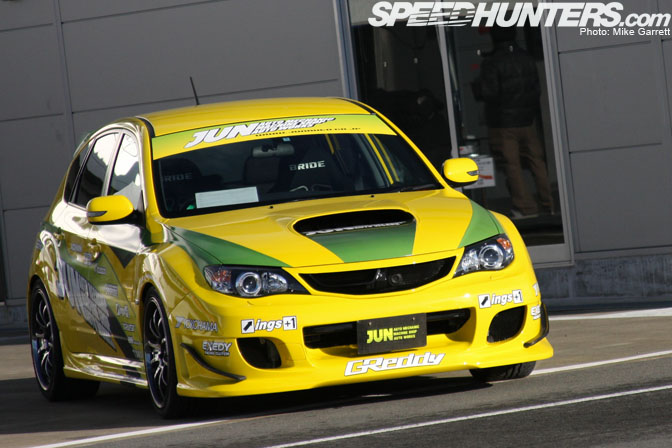 JUN Auto brought their Evo X which was running in the Option Super Lap, and the GRB Impreza which was seen at Auto Salon. Again, another chance to see Auto Salon cars a bit more "up close and personal".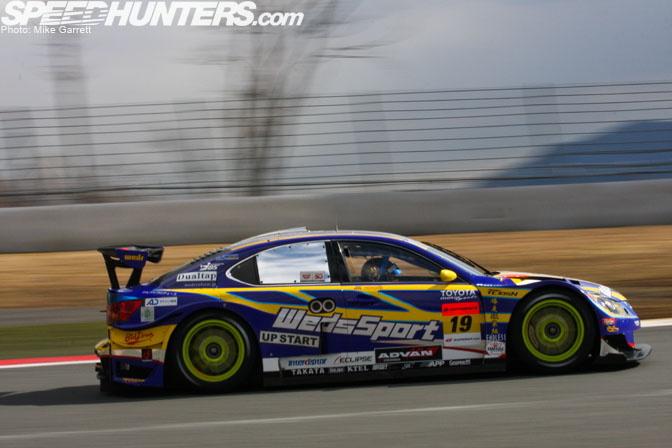 Manabu Orido at speed in the WedsSport IS350. I wasn't able to get to a Super GT race for myself last year, so I was happy getting the chance to shoot this car out on the track.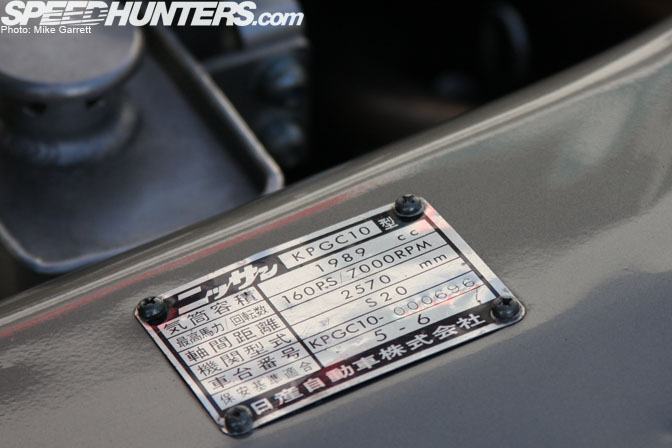 The badge says it all. Garage Saurus Hakosuka.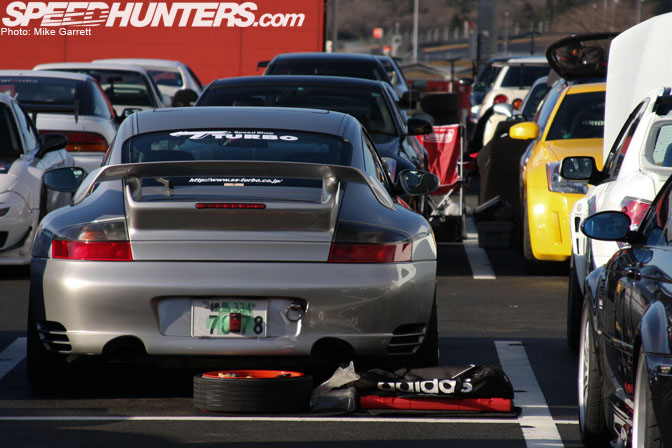 There were a nice mix of machines to be found in the Hiper Challenge paddock area.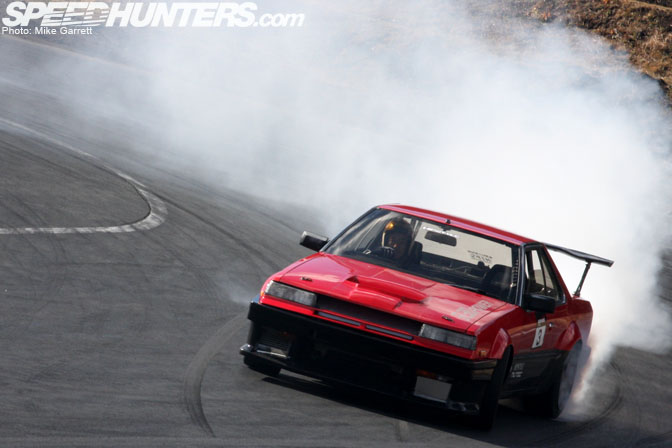 Another interesting find at the drift portion of the event was this DR30 Skyline RS. Sharp-eyed readers might remember that this same car was seen racing at the Idlers Club event I covered back in August. Gotta love "multi-tasking" machines like this one.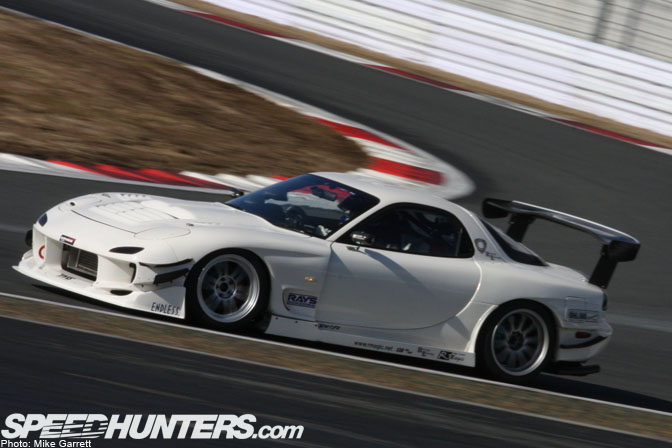 R-Magic Maru FD3S running in the Hiper Challenge. For me, it was a lot of fun watching some of the Tsukuba Circuit regulars like R-Magic and Exceed Moat at Fuji Speedway where they can really stretch their legs on the Formula One course.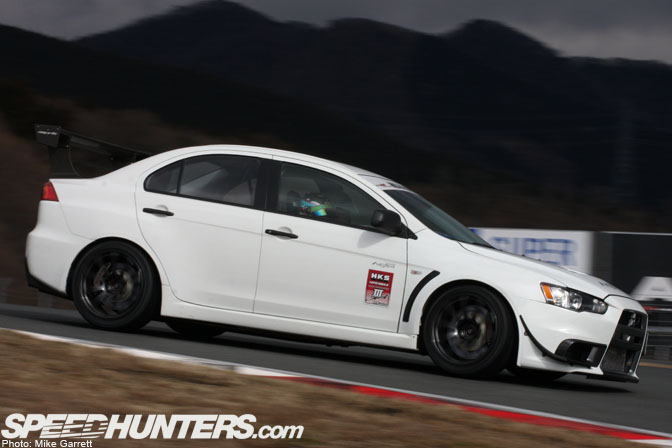 Finally got the chance to see the HKS CZ200S Evo X in action. It may look pretty mild, but it goes and sounds just like it's 59 second laps at Tsukuba would suggest.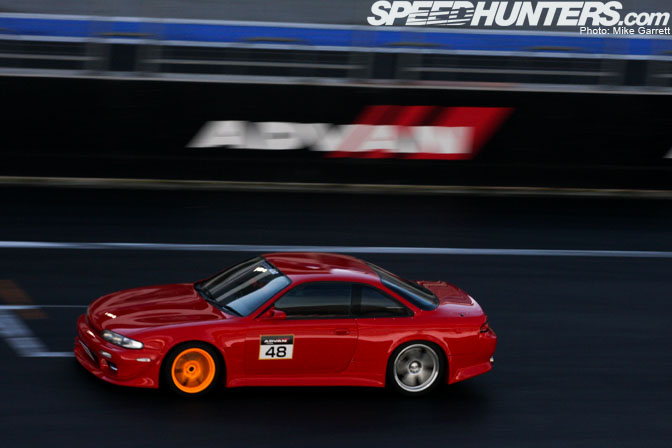 And finally, a good representation of what the HKS Premium day offered to motivated drivers. You could be blasting down the front straight on the racing course one moment…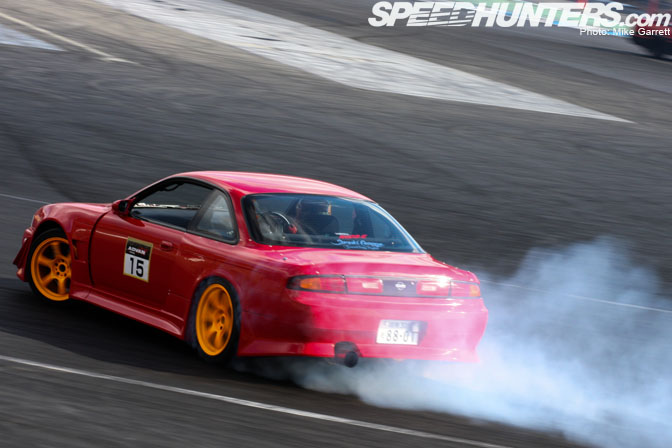 …and smoking the tires at the drift course a few minutes later after a quick change of tires and entry numbers.
Pretty cool isn't it?
-Mike Garrett