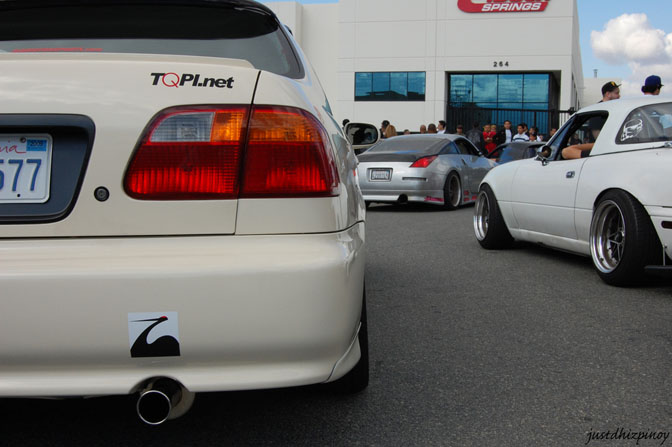 Rod pointed out to me that there was a big meeting over at the Eibach headquarters in the USA. After some searching I found a whole bunch of nice pictures from some members on the NWP4LIFE forum.  Looking at the pictures I'm really jealous, the pure quality of the builds is something I can only dream of seeing here in Holland. I used to drive a EG and a EJ and had lots of fun with both of them, they also opened doors for me. I could also say that my first steps into tuning cars were made with those Honda's. Enough of this nostalgia, let's have a look at some of the cars that caught my eye.
After I looked through the photo's I realized I have chosen only Honda's to cover but as you can see in the opening picture there was a wide variety of different cars.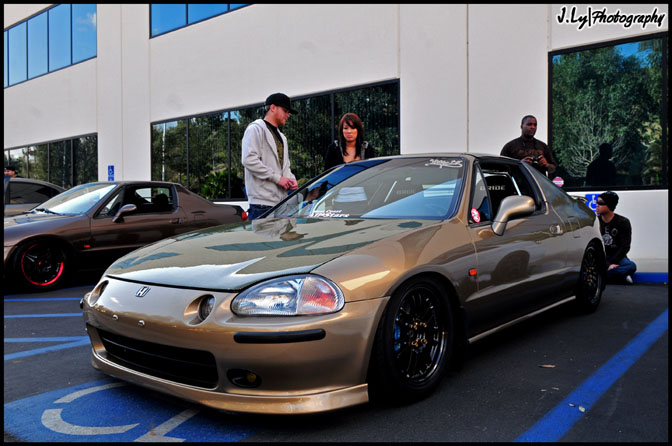 The styling of this particular Del Sol really appeals to me. The color, the wheels with the extended lugnuts and the Spoon calipers behind them.  But why did the owner use those black bumper strips on the front?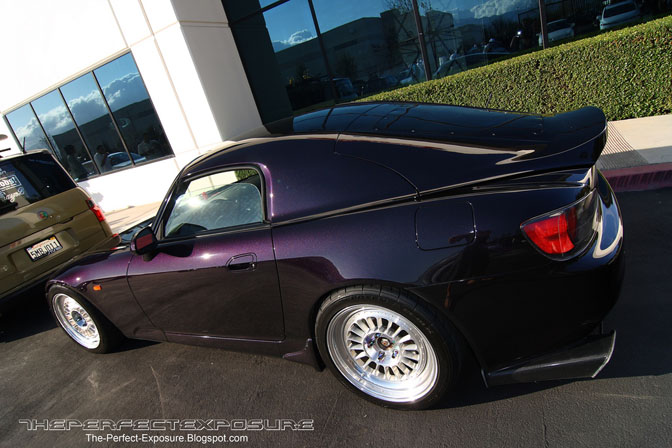 Talking about wheel fitment, this S2000 takes the cake. I have seen numerous pictures of this particular car and still amazes me at how much you can achieve with so little.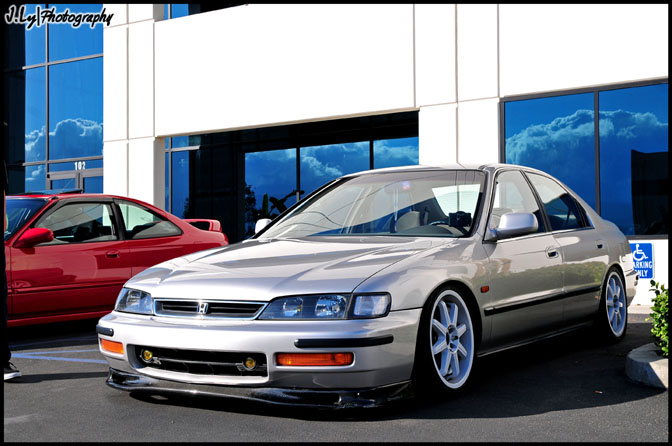 Never though a Honda Accord could look this good.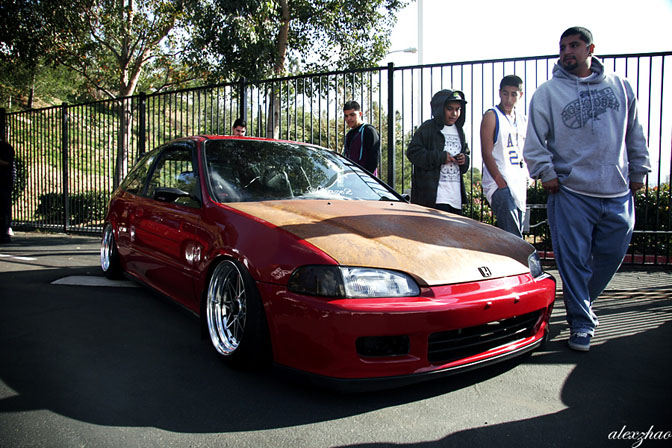 Blending the old and the new or just mixing up different styles. It all seems to work on this EG. What do you guys think of the rusted hood? The Work wheels are an instant win so I won't be asking you guys about that one.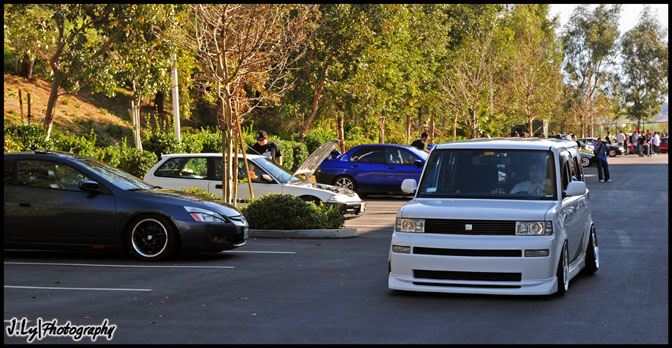 I have always thought it was a real shame that Toyota didn't introduce Scion in Europe. If I would have the opportunity to pick up a Bb I wouldn't even have to think about it.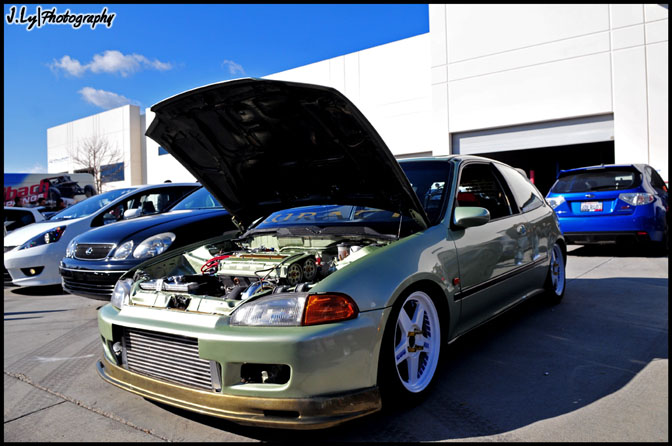 Nice EG with some very nice cool parts like the carbon splitter and cut up front bumper to house the intercooler. Anybody got any more info about this car?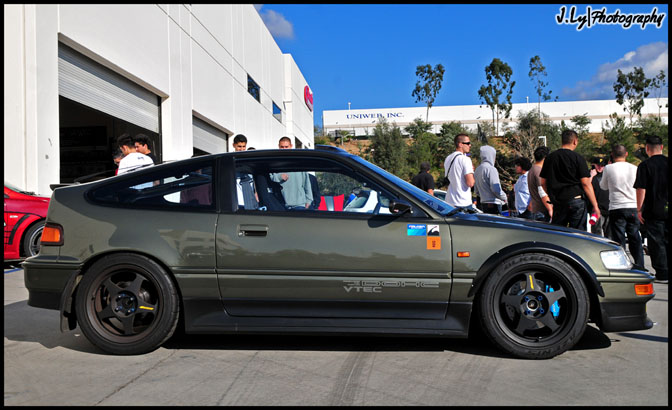 A few years back the CRX was all the hype, a real shame I do not see any nicely done up ones anymore. So for me it was a real treat to see this example in between all the other cars. Nice color, Spoon wheels and calipers in the front, I'm curious as to what engine this is running, anybody?
My thanks goes out to alexisisthemovie, xknowonex, justdhizpinoy and Johnny.Ly over at the NWP4LIFE forum.
-Jeroen Willemsen
For even more pictures I strongly suggest you take a look at this topic on NWM4LIFE