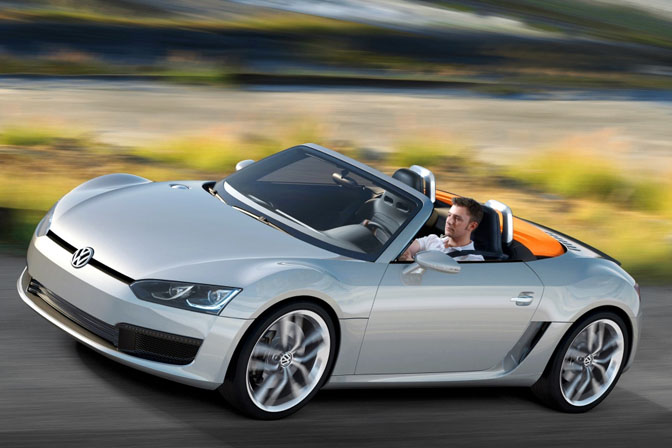 The North American International Auto Show in takes place in Detroit this week. A number of manufactures including Nissan have pulled out, but despite this, there are some cool new production and concept cars.
First up, we have the Volkswagen Concept Blue Sport. Although a concept, the mid-engined rear wheel drive roadster looks production ready and looks like a baby Audi R8 with the fender creases. Maybe this was an Audi concept in a previous life. I wouldn't be surprised.
The roadster is powered by a 2.0 TDi engine producing 180PS and 140mph. If it goes into production, lets up there is a 'R' version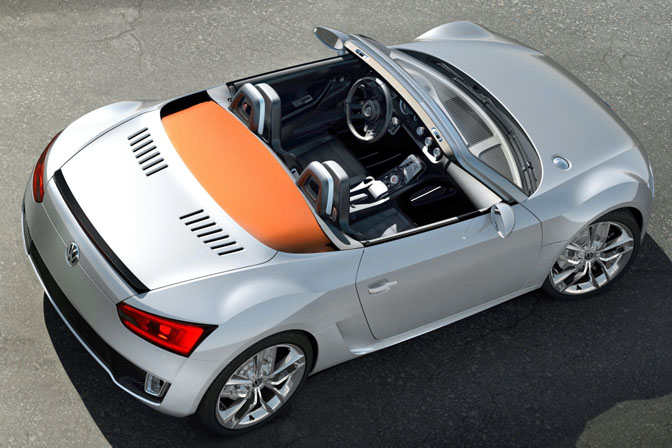 The roadster is powered by a 2.0 TDi engine producing 180PS and 140mph. If it goes into production, lets up there is a 'R' version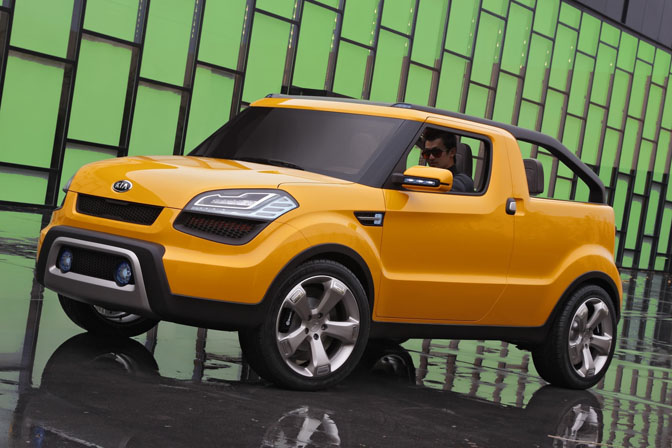 We featured the Kia Soul on Speedhunters last year, when it was a concept. The Soul will shortly be on sale around the world, trying to take sales from the Nissan Cube and Scion. Kia showed off a cool little truck called the Soul'ster for Detroit. Just a concept, but you never know. A very well resolved design.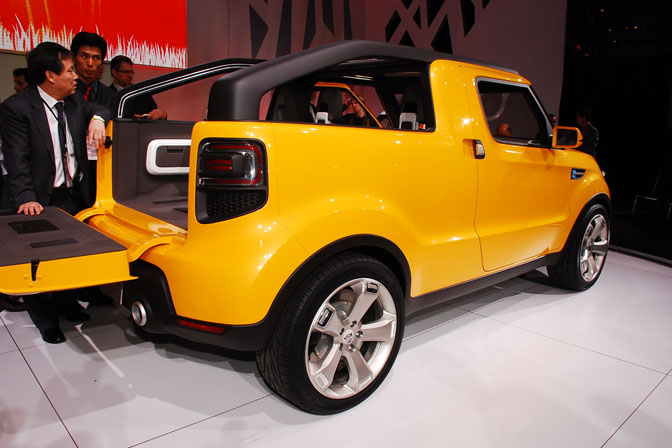 Another concept thats looks production ready.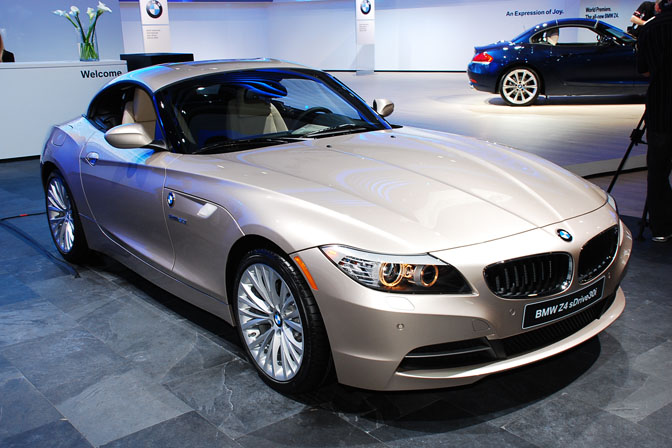 Detroit also saw the worldwide debut of the new BMW Z4 roadster. The lines have been refined and the surfaces have a more classic look.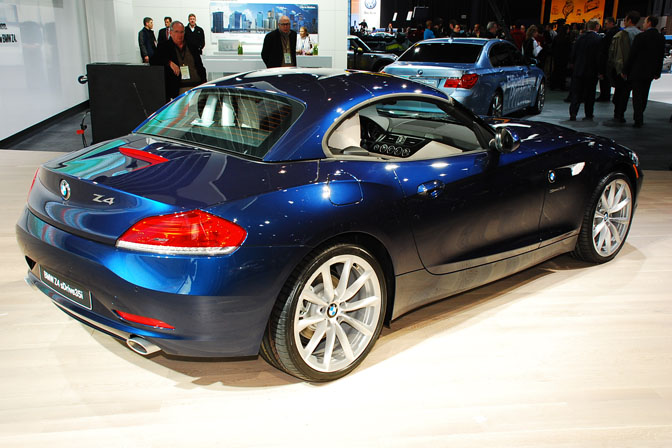 A folding retractable roof has been introduced. Normally, this results in a very tall trunk (boot!), so the roof can be stored, but it has been integrated very well. Production moves from Spartanburg, South Carolina to Europe, to allow for X3 production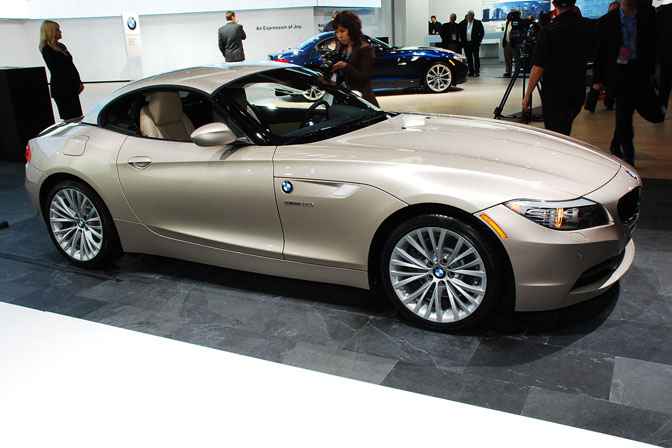 Its the first BMW I really like, in quite a long time.  No coupe this time around.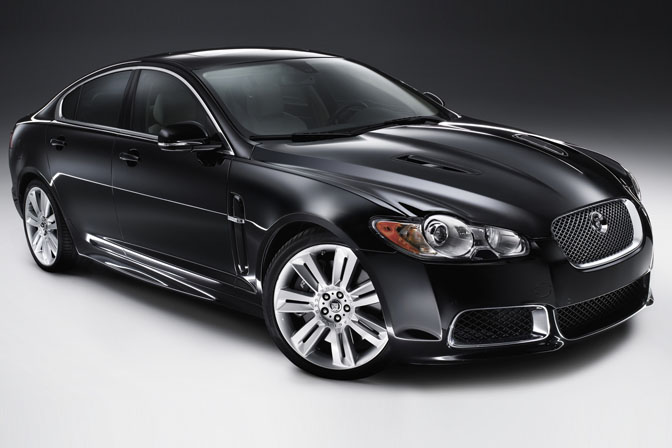 Jaguar announced the new XF-R at the show. 510bhp from the Supercharged 5.0 Litre V8 engine and 0-60 in 4.7 seconds.  The 'R' benefits from new front and rear bumpers, subtle side skirts, hood air intakes and new 7 spoke wheels. Looks nice and aggressive. The XF has been a big success in Europe, a very good car, but I'd hardly seen any here in Vancouver.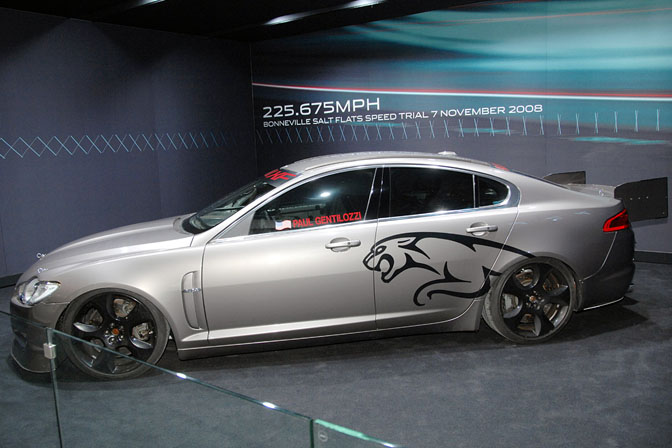 Down south, a mildly modified Jaguar XF-R achieved 225mph at Bonneville Salt Flats back in November, being the record that Martin Brundle set in the XJ220 supercar in 1992. Check out the video, Rod posted earlier today.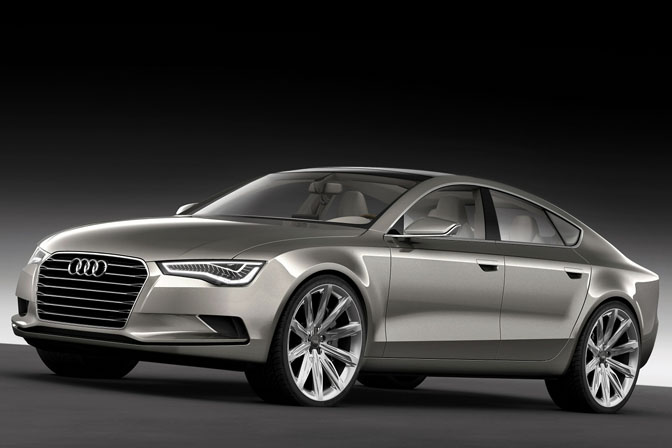 Audi showed their new Sportsback concept. Based on the Audi A6 chassis, this car may lead to a production version. I've always been a fan of Audi's and for me an Audi is a classic, well resolved, German design. Some of the latest Audi's do seem to be moving away from this.
Take the Audi grille off. Does it still look like an Audi? Is that a good or bad thing? Discuss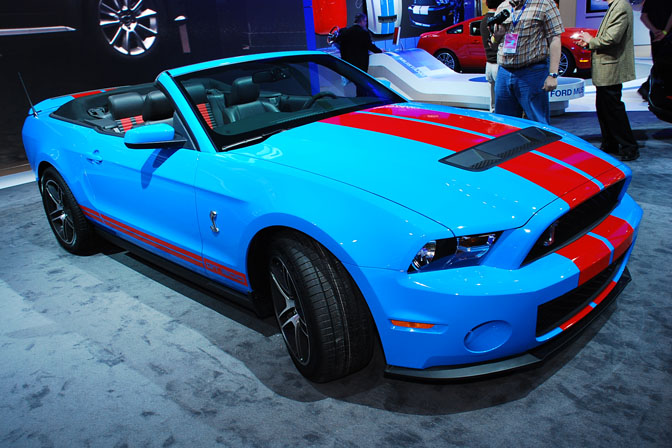 We've already covered the Shelby GT500 launch a couple of weeks ago, but here are a couple of photos of the new car at Detroit. Interesting colour choice for the convertible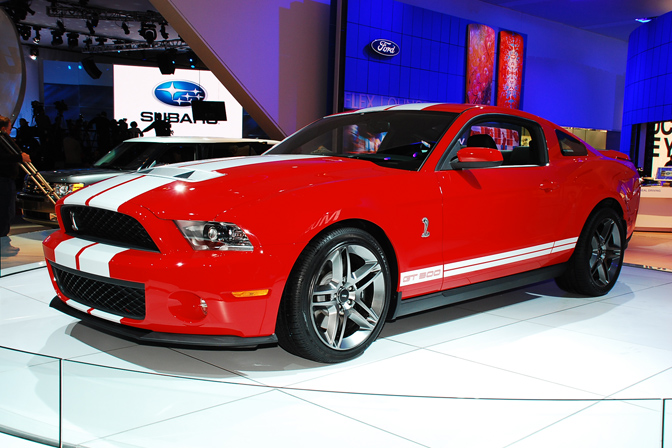 I like the front, but I find the rest, particularly at the rear, a little bit fussy.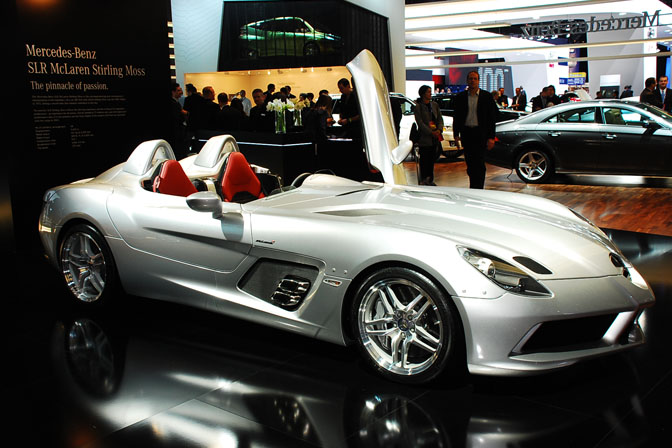 Mercedes, in conjunction with McLaren Automotive, announced the final variant of the SLR recently. The 'Mercedes McLaren SLR Stirling Moss'  is a bit of a strange concept to be honest. It doesn't really look that much like a Mercedes. Still, I really like the concept and I like that a company like Mercedes is thinking a little outside of the box.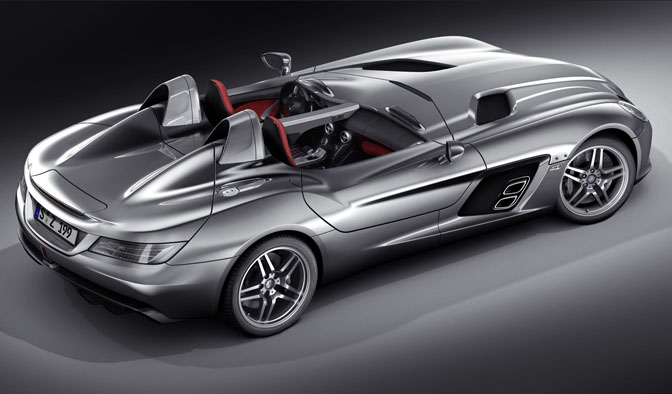 This marks the last Mercedes McLaren road-car. The companies have dissolved their roadcar partnership.
You can only own one if you already own a SLR! Although the car had its Motor Show debut in North America, it won't be available there….Strange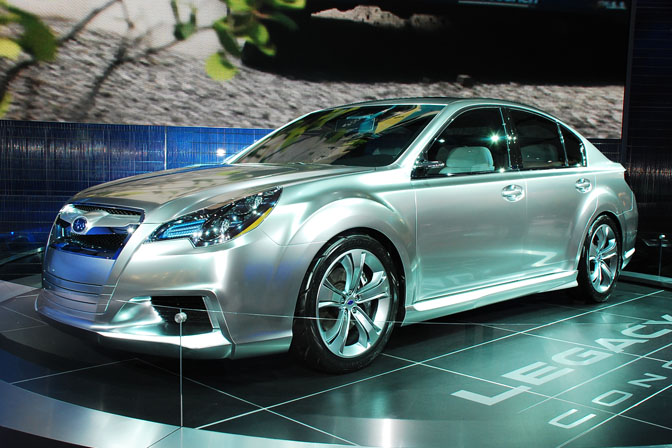 The next Subaru Legacy was shown in Concept form at the show. Looking a little like a Lexus in side profile, the Legacy had some bold heavy styling at the front. It does appear that Subaru are searching for some design language at the moment. The headlamp lenses are quite unusual and should give the car some character, come production time against the Camry, Accord, and new Taurus.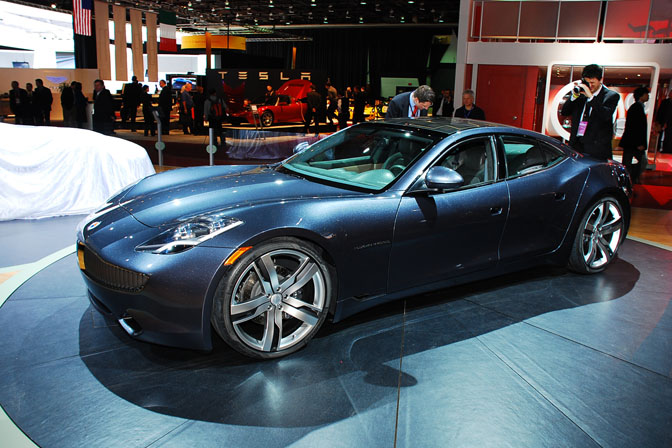 Hybrid vehicles dominate the show. Its a reality that these are the future for day-to-day travel, so I thought I'd cover a few of the more interesting ones. None really wet my appetite, but its important to note the quick progress being made.
The Fisker Karma has been shown before, but I think its the first time it has graced Speedhunters. Fisker is a new company started by ex BMW and Aston Martin designer Henrik Fisker. The Karma is a hybrid which can reach 0-60 in 5.8 seconds and top 150mph.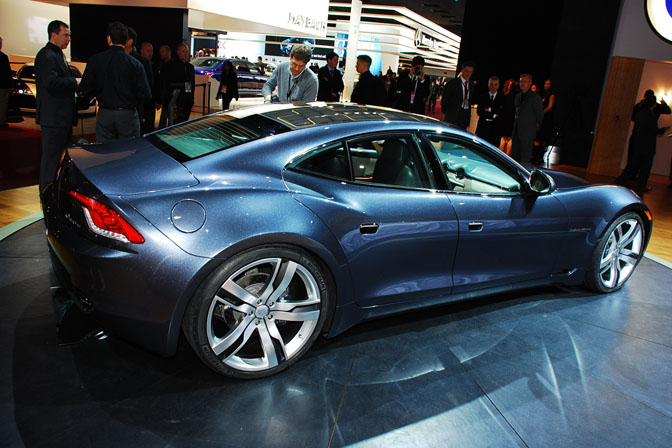 The Karma has unusual proportions with a long hood, low roof and long wheelbase. The front has a Maserati-esque grille. Production is due in 2010.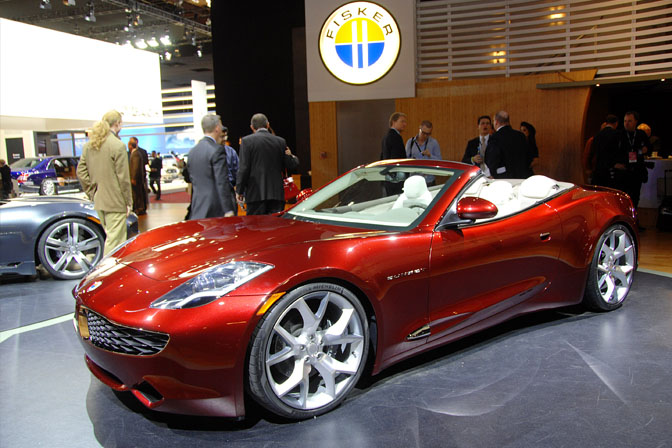 Fisker also showed off a stunning convertible on a shortened wheelbase. Production starts in 2011.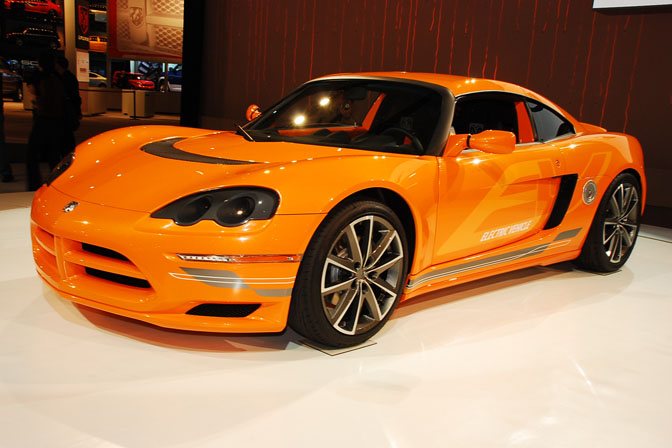 European's might recognise this car as a Lotus Europa. Dodge have worked with Lotus to show off an all-electric sports car, called the Circuit EV. The front bumper now has the familiar Dodge grille and the rear bumper has been tweaked, but otherwise its an all Lotus chassis.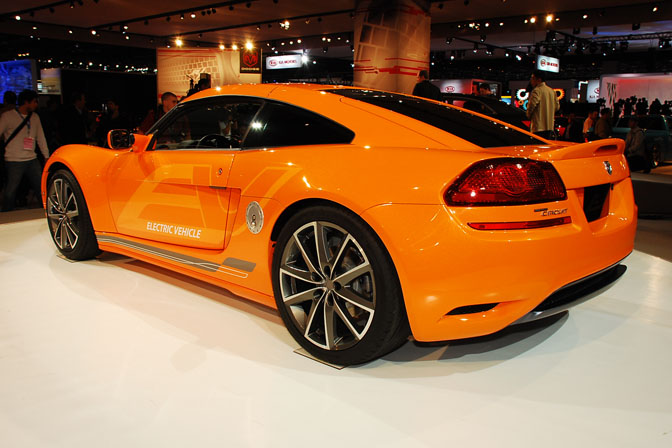 Range is only 150miles. This is a problem, although I did read a post on a forum earlier that said ' How often do you go 150 miles in a day' which was a good point. The public will need to be convinced.
If this goes into production it will be interesting to see how they price this compared to the Tesla. The Tesla roadster was engineered, developed, styled and partly built by Lotus on a modified Elise chassis, so they are related.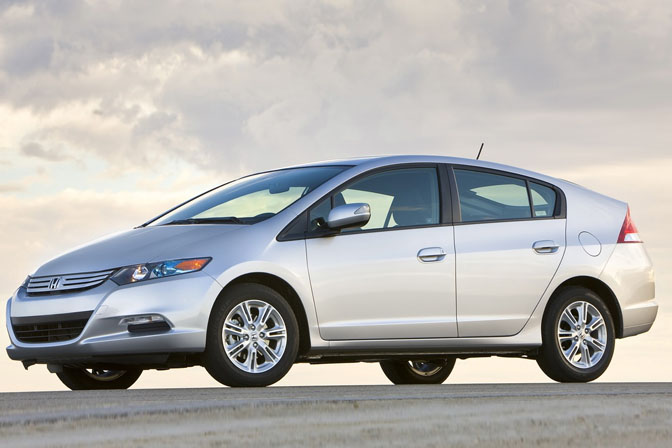 Honda have announced the new Insight. Shown as a concept at the Paris Motor Show, the production version is a little more conservative than the concept and its main rival, the Toyota Prius. Prius influence is obvious.
The Insight uses the Fit (Jazz in some markets) chassis, so should be a good drive. Autoblog managed to achieve an average of 63.4mpg (US) on an efficiency drive and 44mpg on a mountain drive, which is impressive.
Still, I think the future is Hydrogen power and for me the Honda FCX-Clarity is the future if they can get over the storage hurdles.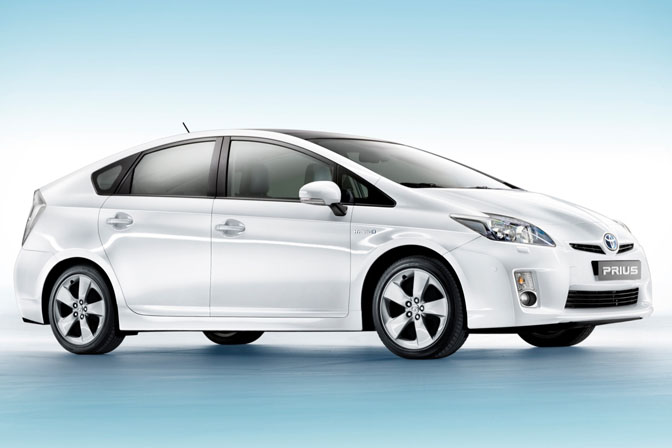 Not to be outdone, Toyota have released the third generation of the Prius Hybrid. Still recognisable as a Prius, but the form is better resolved than the outgoing model. Economy is improved a little despite a larger 1.8Litre engine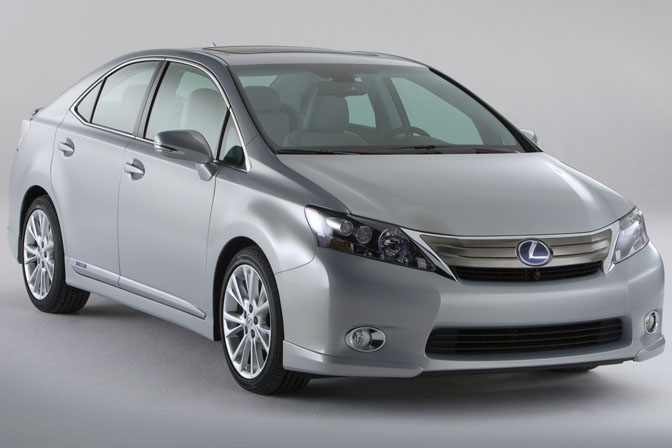 Toyota's Luxury division has also added a new hybrid car. The HS250h it the first dedicated hybrid model and uses a 2.4 Litre engine. Styling is influenced by recent Lexi (sic!) with the high shoulder and the heavy front bumper.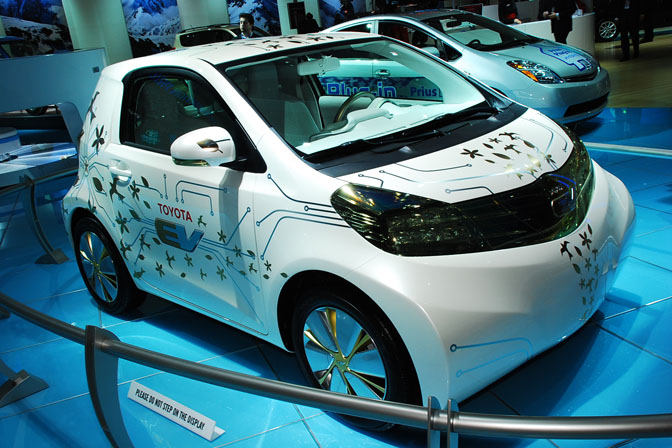 Toyota isn't done yet! The Toyota FT-EV is a battery electric concept based heavily on the Toyota iQ. The engine-less concept can travel just 50 miles and is for town work. A Production version will be launched in 2012. I think I'll stick with the gas guzzler iQ!'
Its not surprising that, given the economic climate, the Detroit show was quieter than usual and featured so many Hybrid vehicles. Hopefully, in years ahead this will leave space for exciting petrol vehicles to continue while Joe-Public commutes on the highway in his or her Insight! Maybe thats a good compromise?
-Andy Blackmore
Additional Images:  Autoblog (Frisker Convertible, Jaguar XFR Racer)