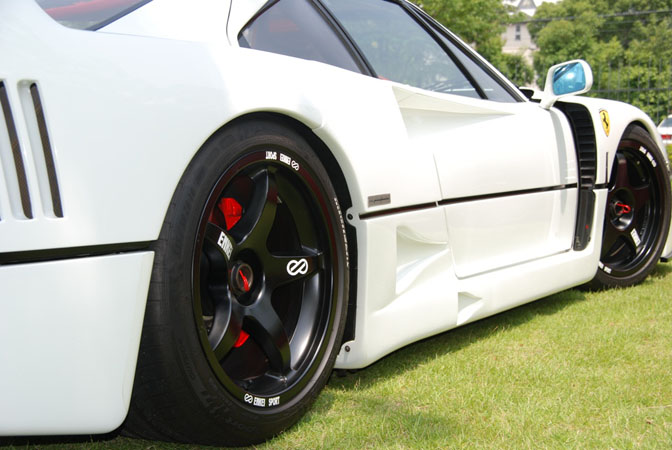 What do you get when you mix Italian design with Japanese flavor? I'm guessing it is going to look like this F40 build by Liberty walk. I'm not a real Ferrari fan, but always liked the F40 for some reason.
You need a lot of guts to even start thinking about modifying a Ferrari especially an F40. Although it looks extreme, I feel that Liberty Walk made something tasteful and very pleasing for the eye.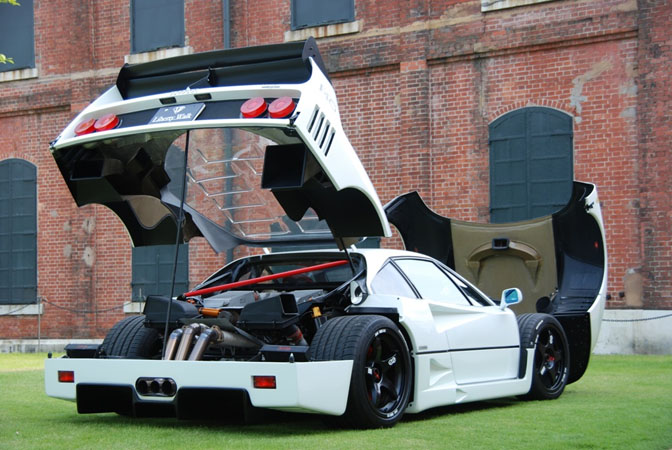 Impressive shot with all the carbon exposed. Liberty Walk redesigned the rear bumper but kept the signature exhaust. This car is the only machine that could possibly look good with an exhaust that looks like this, agreed?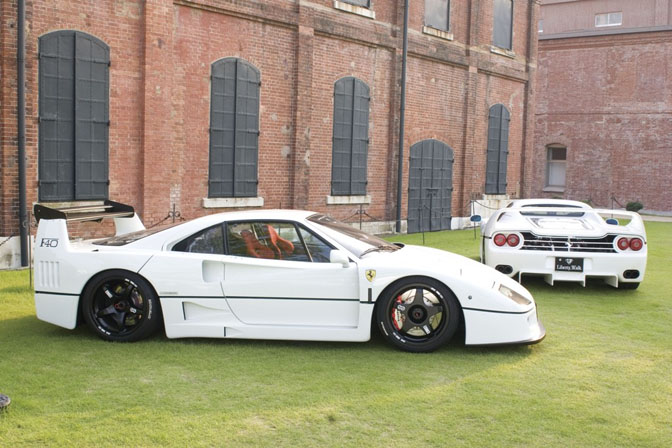 Together with its younger brother, the Ferrari F50. The F50 looks a lot more tacky with it's all white appearance. The wheels are a set of custom Enkei's with a one lug system. I'll bet they fetch top dollar. Also spot the massive calipers and brake assembly behind the wheels.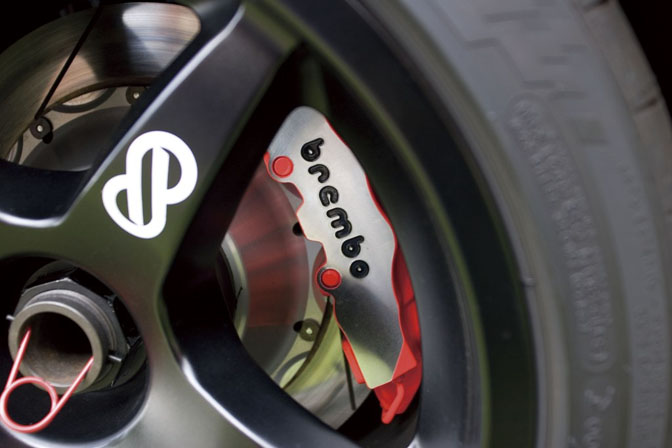 A better view at the brakes. It seems to me that Liberty Walk has grinded of the top layer and thus revealing the bare metal. I would have second thoughts about doing that to my Brembo calipers but who cares when you can afford a Ferrari F40.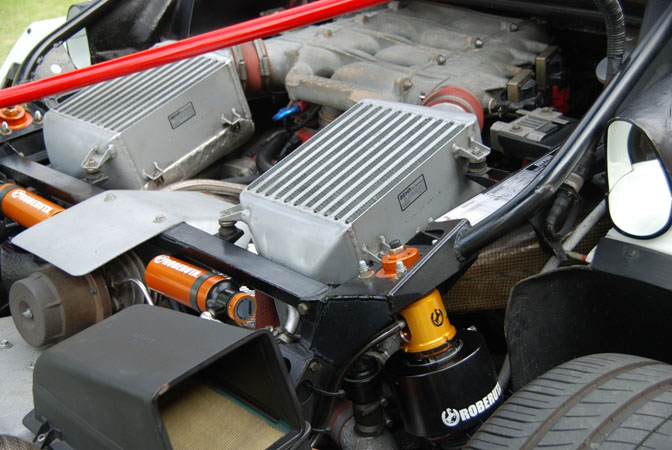 Engine wise nothing has changed, it is still a 3 liter V8 with an output of 478bhp. That combined with the incredible low weight of 1100kg results in some serious performance numbers.
Liberty Walk did change the suspension setup with a Roberuta remote control height adjustment set. Top Secret also uses this same brand in their demo vehicles so you know it's top notch.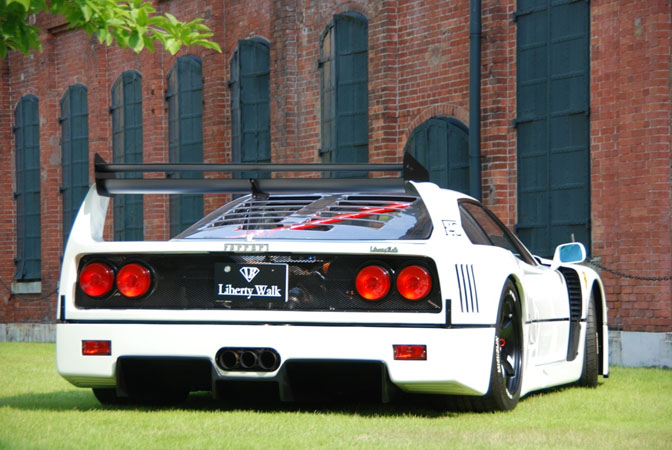 Another nice shot from the rear with a custom made spoiler with a clear acrylic stand in the middle.
OK…. Now I'm busy looking for some nice material for our Mazda month.
-Jeroen Willemsen