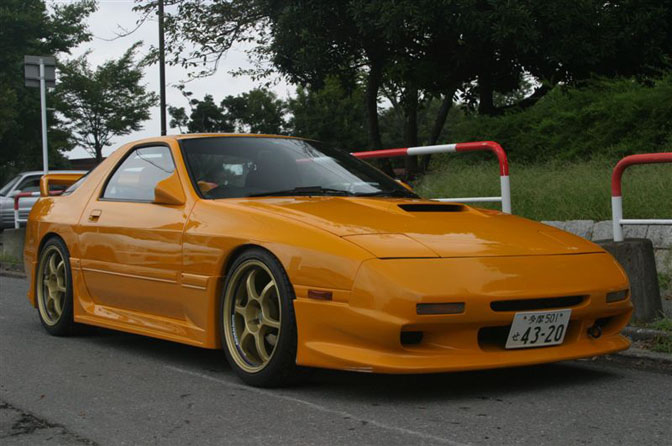 After seeing all the gorgeous Miata's that Antonio posted I thought I would be nice to see a bit more FC's. The first FC I wanted to share is this orange one that was previously owned by Daijiro Inada, yes the 'godfather' behind D1GP, the Tokyo Auto Salon and Video Option. He enlisted the help of Top Secret and RE Amemiya to build his car. These names are synonymous with top notch builds and it is no different with this rx7.
The car is not your typical tuner car with a plethora of products from one tuner, instead it features some carefully selected parts that complement the overall look of the car. Most noticeable is the exterior, maybe some of you recognized the bodykit as a Bomex item. Bomex made this bodykit as a prototype and this car was the first that had it installed.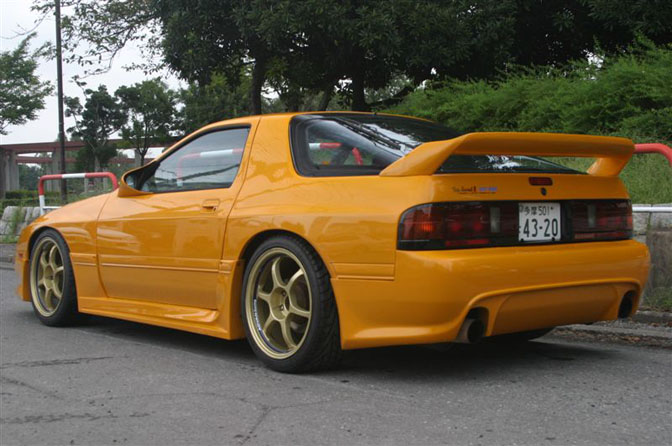 Almost all of the FC's I have seen had battle scars some way or another. But this example is so clean it is really refreshing. The Bomex rearbumper houses a dual exhaust system made by Fujitsubo. Just above the rear light you can spot a sticker from Top Secret II. The number II means that it was painted in the Top Secret paint and body shop.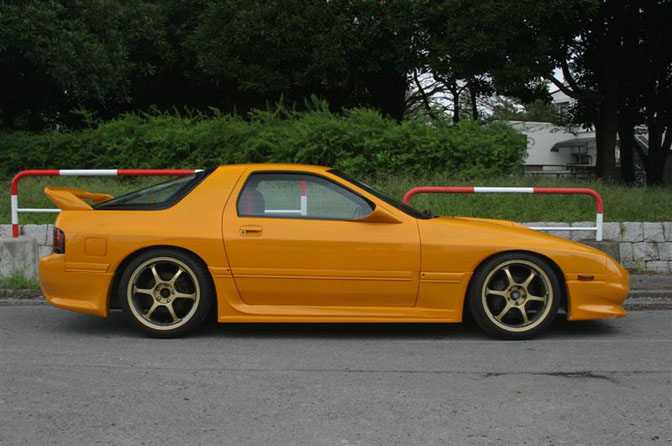 A shot from the side reveals the 18" Advan RGII wheels with the stock brakes behind them. The car was used as a daily driver so there was no need for extra stopping power. The mirrors are made by RE Amemiya and complement the sleek lines of the FC. Kei Office provided the coilovers for the right amount of drop, although it could be lowered even more but that would affect the drivability of the car.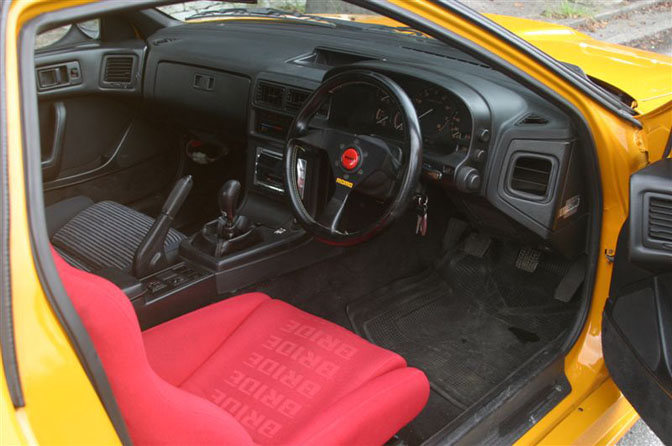 Nice and clean interior with a Bride seat and Momo steering wheel. Nothing fancy.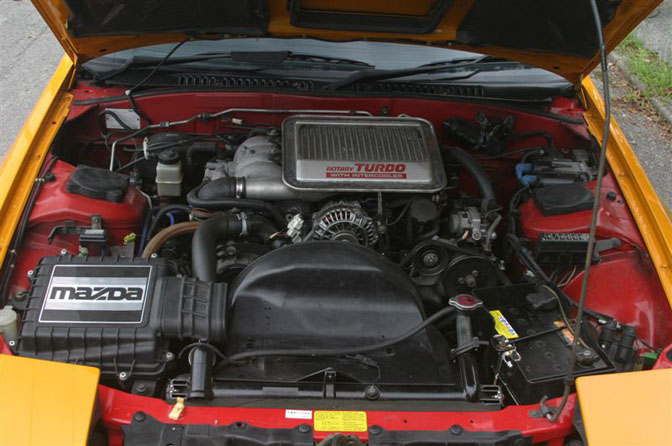 And the engine bay revealing the original color of the car. The car hasn't seen any engine tuning but the 13b turbo is still pushing close to 200bhp…. But we all know that with a little help the power figures are easily increased.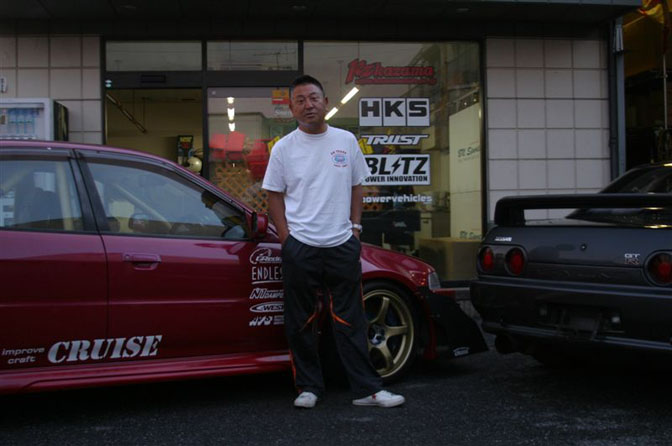 The man himself, Daijiro Inada standing in front of the Powervehicles office. I contacted the owner Andrew and asked him if he knew of some special FC's, the first one that he came up with was this one. I will show you the other one at the end of this week. In the meantime this car has been sold to a lucky new owner.
Andrew also told me he had something special for everyone that is planning a trip to Japan. Be sure to check his Power Tours.
-Jeroen Willemsen