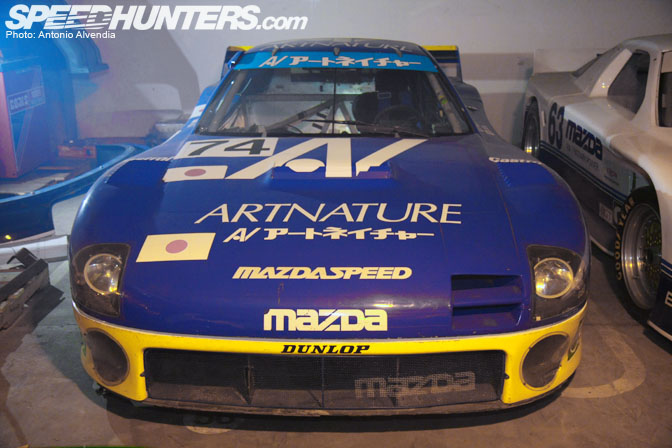 I just wanted to post up some quick snaps of this car… when I spotted it, parked quietly in the back corner of the highly restricted access race car dungeon that lies underneath one of Mazda R&D facility, I couldn't quite make out what kind of car this was… however, if you look more closely, examining the hood, the bumper vents, and the roofline, you'll notice that this car is an FC3S RX7 Turbo II.
I didn't have much information on this FC, but was told that apparently this car raced in Japan and also at LeMans. I couldn't believe it! So crazy that a car with such heritage is not in some sort of museum… it's just quietly kept stored in the race car dungeon, which is basically a museum, pretty much… except it's a private one that most people don't have access to.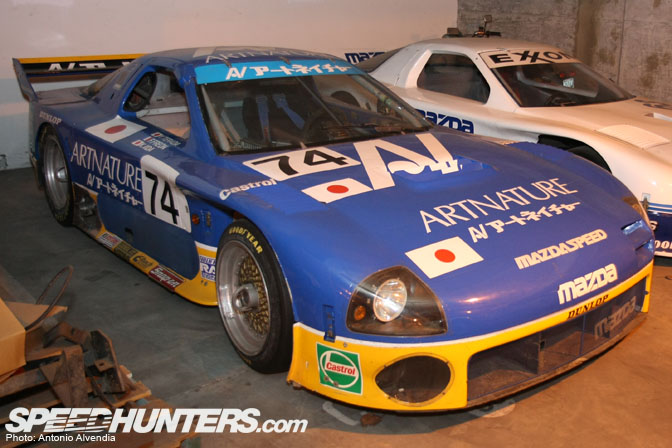 Just look at the super wide body aero parts! This FC looks crazy! If you look at the side window, roof, and rear hatch area, this is where it looks more like a normal FC. Those fender flares are just insane looking though, don't you think? I wonder if RE Amemiya's wide body fender design was inspired by the fenders on this car..? Rotary heads, you know what I'm talking about? The RE Amemiya wide body aero fenders for the FD?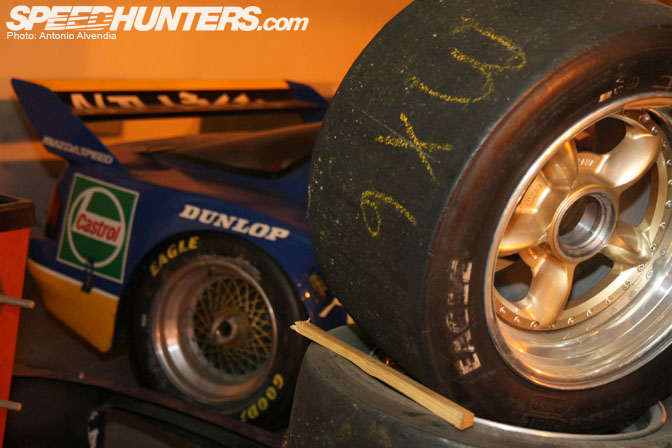 From behind stacks of spare wheels and tires, I was able to spy the rear portion of the car, showing the detail in the rear wing, which reminds me of the old school Veilside wings from 1996. Just look at how big and wide those rear wheels are, not to mention the fact that they're center lug wheels! This FC is all business.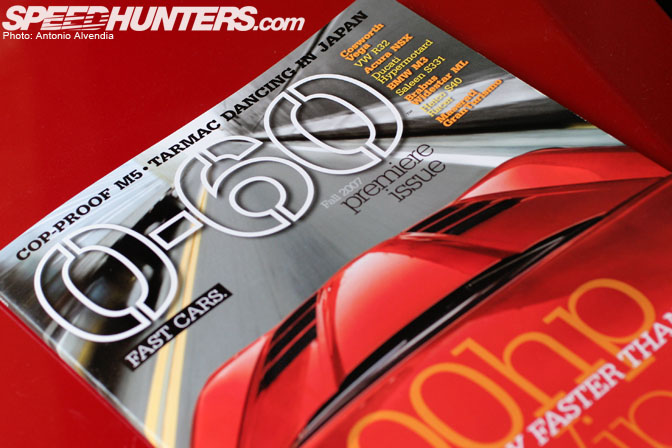 This thing looks amazing. I bet it sounds pretty crazy too… I would just love to see this FC run! I'd imagine it would sound pretty incredible. Maybe someday…
-Antonio Alvendia