Uras is the company started by Ken Nomura, the famous D1GP drifter and one my personal favorite drivers. Uras specializes in bodykits for several brands but mainly focusing on Nissan. Did you know that Uras also has a café and bakery? They even have a large RC arena where customers can test their Yokomo cars.
Last year at the Tokyo Auto Salon, 2008 Ken debuted this bodykit for the Mazda FD RX7. The car they had on display was painted in a flat black color, but I wanted to focus on this green one because bodykit looks better on this car. The bodykit consist of 3 parts including the frontbumper, sideskirts and rearbumper.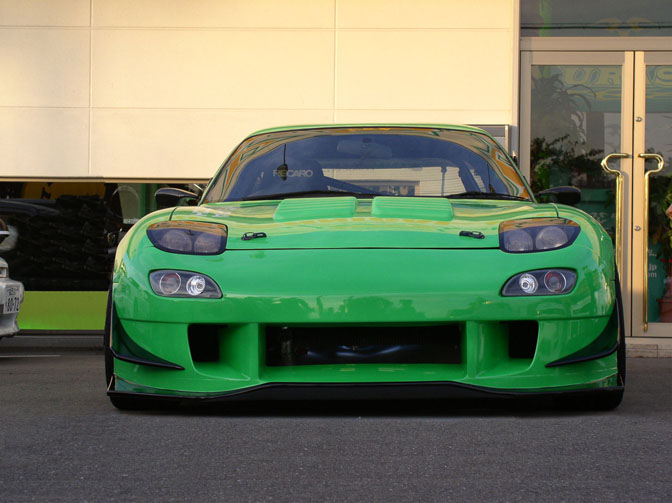 The frontbumper has a low cut design with a nice splitter and attached canards. The lights are sold separately but definitely complement the overall look.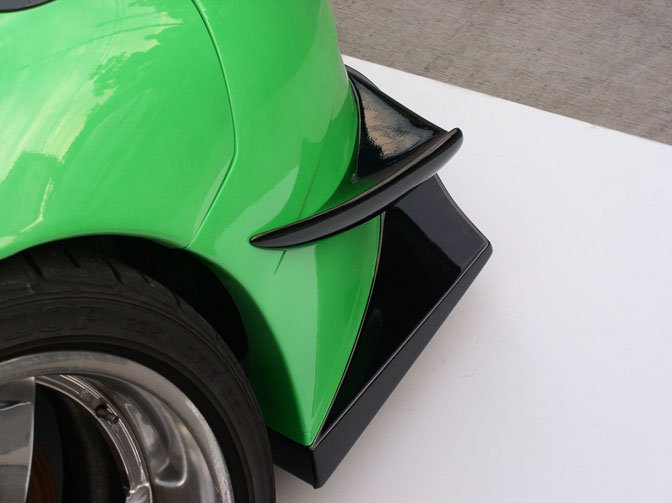 A close up of the canards and splitter reveal that it's fixed to the frontbumper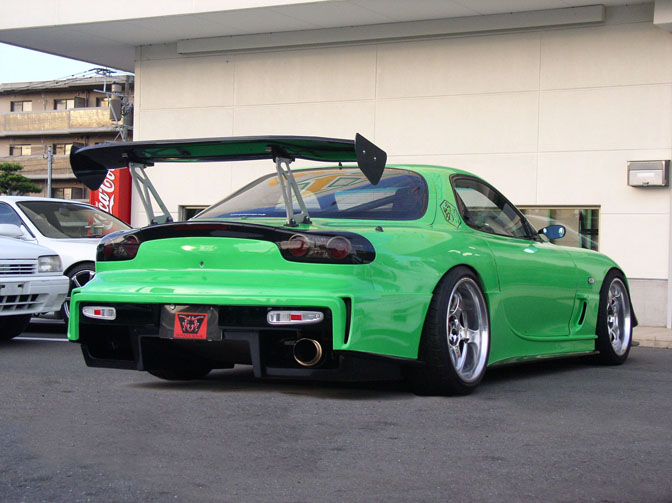 The rear bumper features a very low diffuser that houses the exhaust. It really makes it look aggressive and I like it. The smoked taillights and the spoiler also help to give this car it's racer look.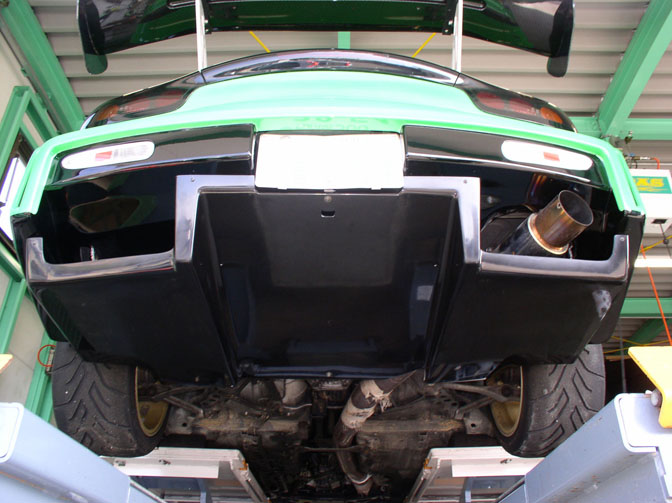 Another look from behind shows the carbon diffuser in all it's glory. What do you guys think of it's design? i haven't seen this design on any cars outside Japan so I'm guessing it's not a big success Or is it because the bodykit is hard to come by?
-Jeroen Willemsen