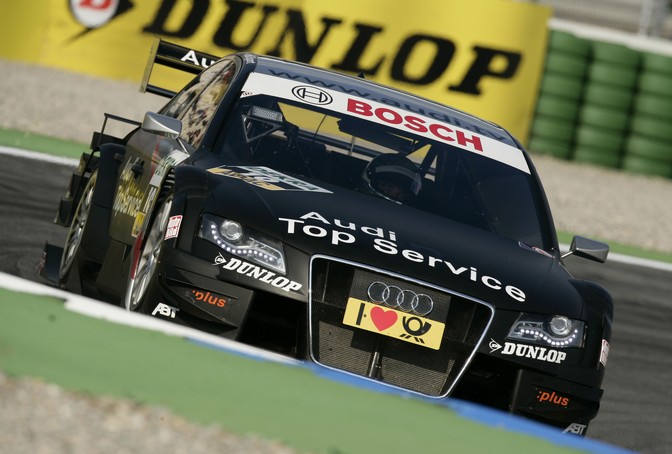 "Gee Babe, Ain't I Good to You?"
Well Editor Rod could certainly sing that to you, gentle readers, though I doubt that he has many old Jazz classics on the iPod …………So the pieces and features are flying fast and furious on SpeedHunters and this pre Christmas treat is a blast………or as Antonio might say BAD!
Yes, it's the 2008 Deutsche Tourenwagen Masters brought straight to your screen. As most of you will be aware this contest is between two of the heavyweights of world motoring, Audi and Mercedes Benz. So how did things pan out the past season?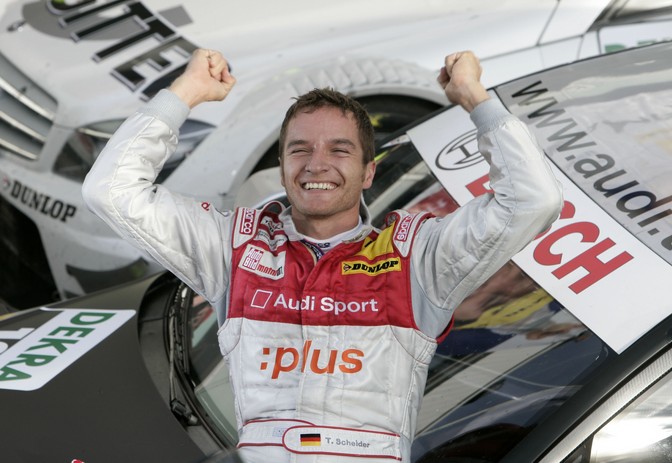 You can see the Drivers' Champion, Timo Scheider, is a very happy man. He took three wins during the season in his Audi Sport Team Abt Audi A4 DTM to end up four points ahead of the pack.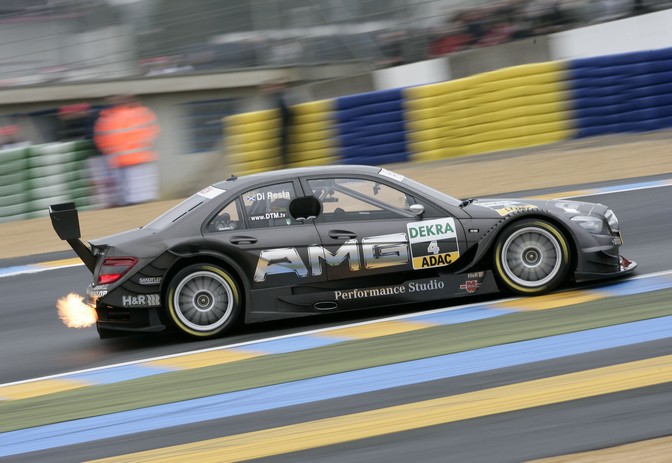 That pack was led by young Scot, Paul Di Resta whose AMG Mercedes C-Klasse pushed Herr Scheider all the way scoring two wins in the process.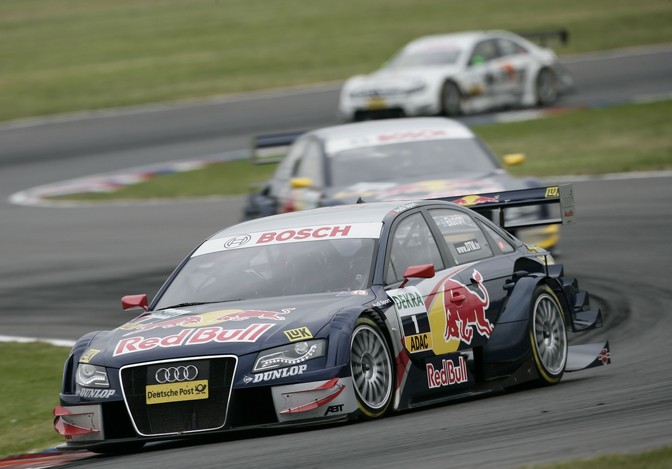 Third overall was defending Champion, Mattias Ekstrom, who also took the top step of the podium twice.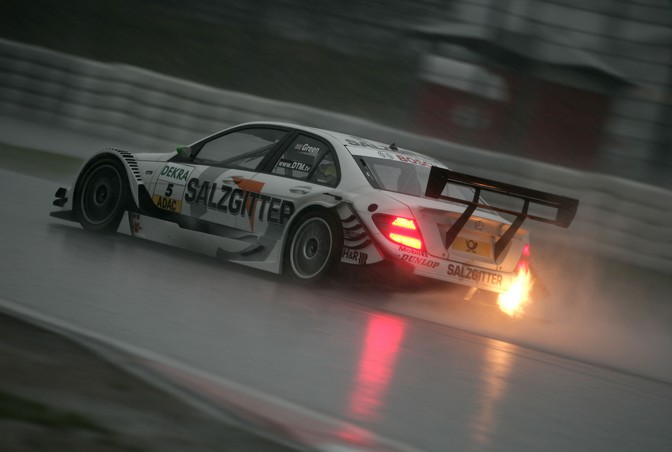 Another double winner was Jamie Green in a Mercedes.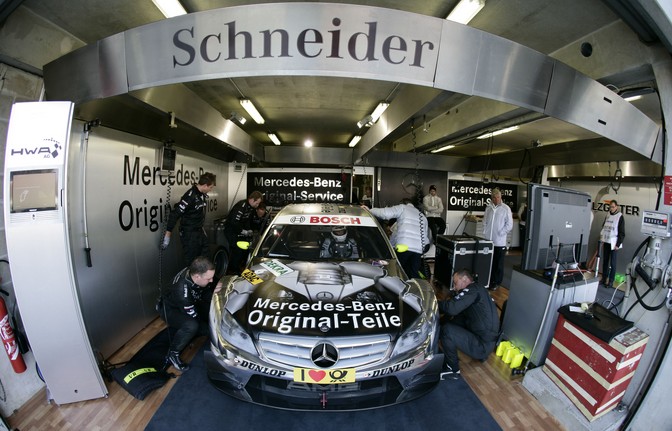 The final winner in 2008 was veteran Bernd Schneider.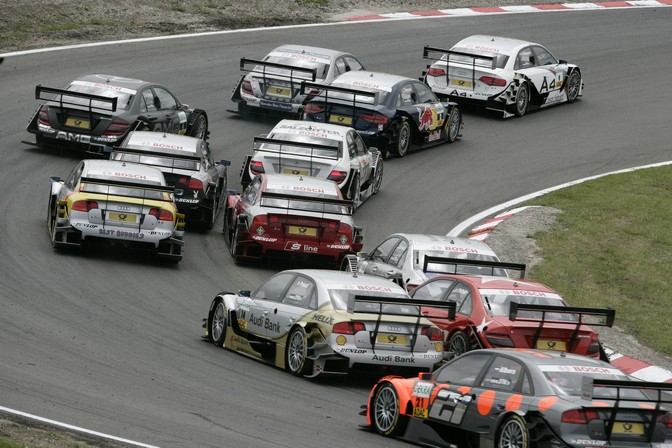 Ok Already! I hear some of you say, we know who won races but what actually IS DTM? And where did it come from?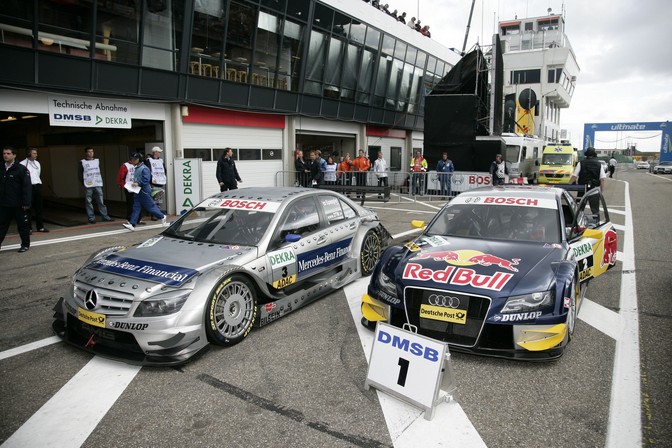 Well to answer in reverse order there has been some sort of German Touring Car Championship since 1984, save for a small break. It is planned to run future SpeedHunters articles on the history of this amazing series so let's confine ourseleves to 2008.
The cars are purpose built racers which conform to a set of technical regulations that have been in force largely unchanged since 2000.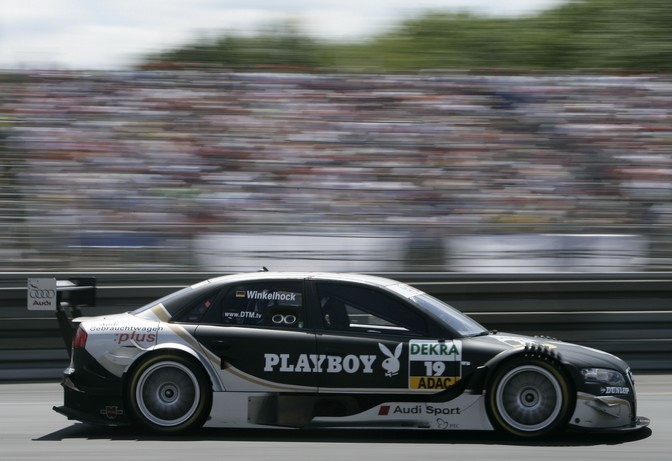 Learning from mistakes in previous versions of the Championship the aim is to have high-tec sport at reasonable cost, showing off the brand values of these premium marques. The cars are constructed with carbon fibre monocoques and and crash boxes, that together with a high quality steel space frame, ensure maximum safety possible for the drivers. The muscular aerodynamic bodywork is also carbon fibre. Within each cockpit there is a HANS system to give the drivers the best possible opportunity to avoid injury in the case of an accident.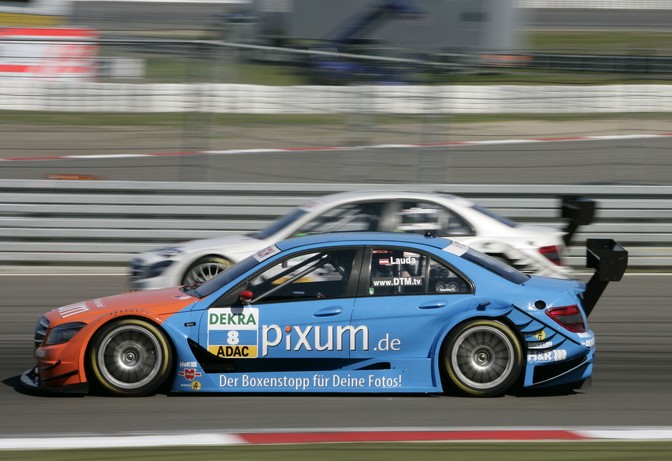 Emgines are V8 4 litre affairs with four valves per cylinder, producing 470 bhp or so we are told. There are two 28mm air restrictors which keep the power in check and the units are meant to last for the whole season. All electronics are standard and supplied by Bosch.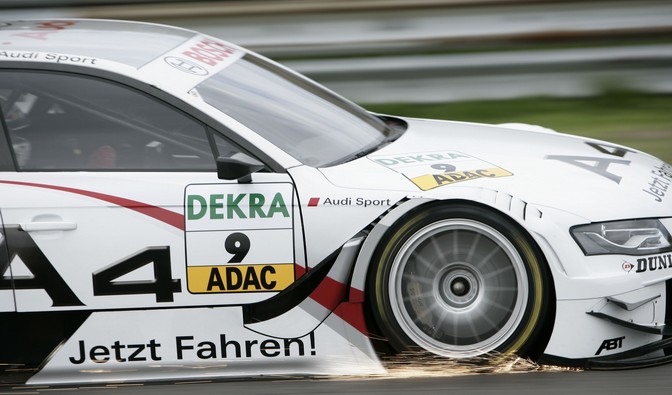 The transmission system is a choice between standard unites supplied by either Hewland or X-trac. Brake calipers and pads are carbon and supplied by AP and are limited during the season. The tyres are supplied by Dunlop.and there are standard compounds.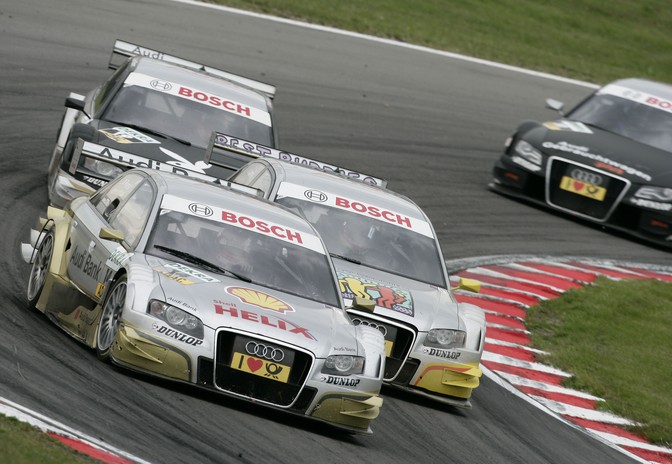 The weight limit for each car is set according to their year of construction but the latest spec models are at 1050 Kilos. For 2008 cars from the 2006 and 2007 seasons were allowed to race and give a small weight advantage.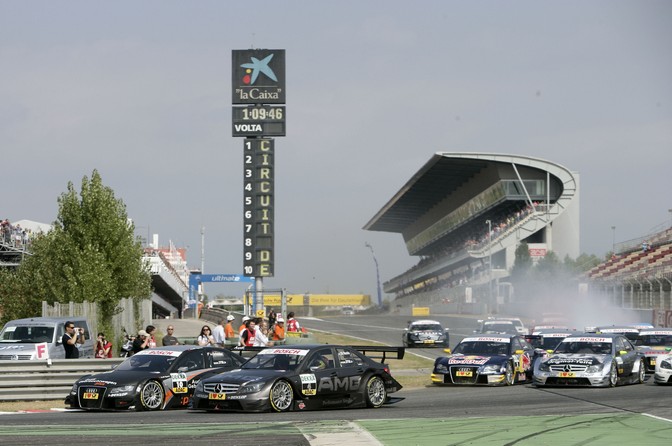 The races are around 170 kilometres long and in 2008 there were 11 rounds making up the Championship. Six rounds were held in Germany (Hockenheim (2), Oschersleben, Lausitzring, Norisring, Nurburgring) and the other five events were dotted around Europe ( Mugello, Zandvoort, Brands Hatch, Barcelona, Le Mans).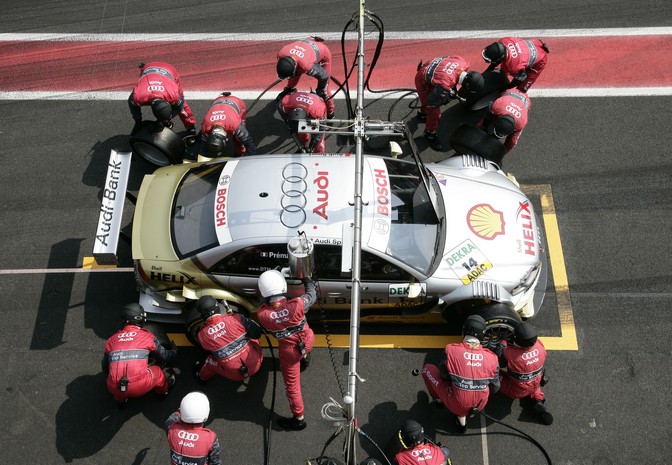 The races feature two mandatory pit stops that each car must take within certain time constraints andgiven the closeness of the competition between the teams and drivers, any problems in the pits can be very costly. There is a standing start and all the other normal FIA sporting and safety regulations apply.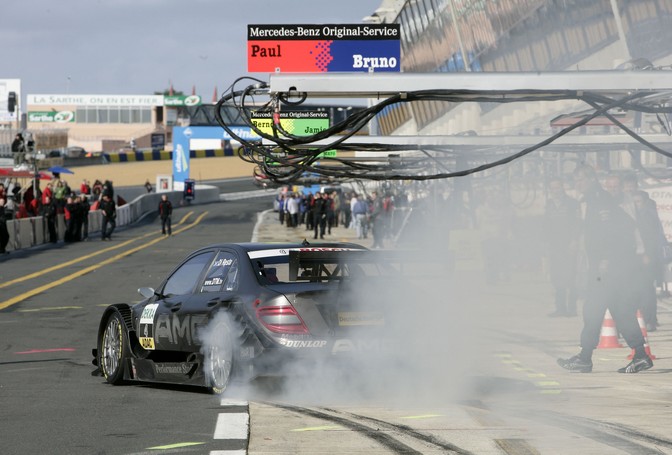 Each round of the DTM features a standard support package with Euro Formula Three topping the bill and other one make series from Porsche, Seat and VW.  There is an extensive TV package which broadcasts live all over the world. There is also a massive amount of features on the official DTM websites, yes that's plural, as there is an German and English TV station on the 'net.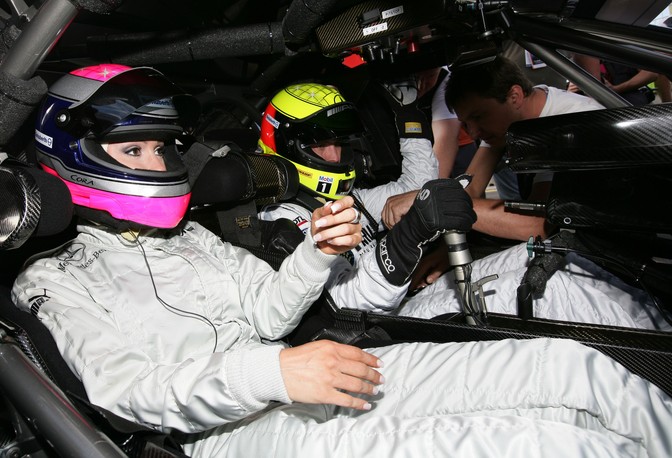 In Germany the races are very high profile with all manner of celebrities getting in on the act. Here Ralf Schumacher, prepares to give his wife a lap or two round the Norisring. She is a well known TV presenter and also races a bit so he had better make sure his lines are good.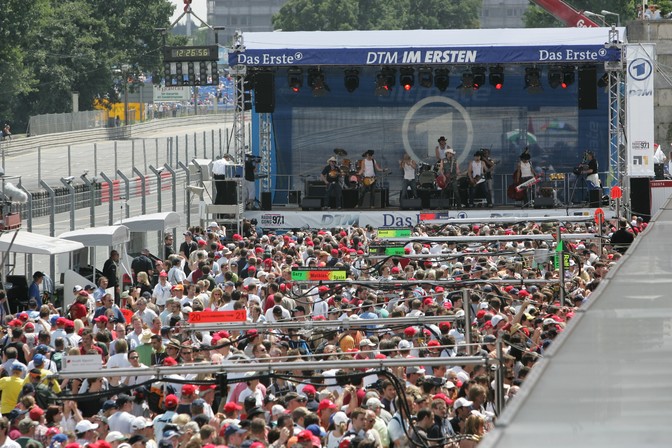 At certain events music is provided but as I did not recognise any of the bands, which means that they are probably good………….a sure sign of getting old when you pick up a music magazine and the only names you know are in the re-issues section.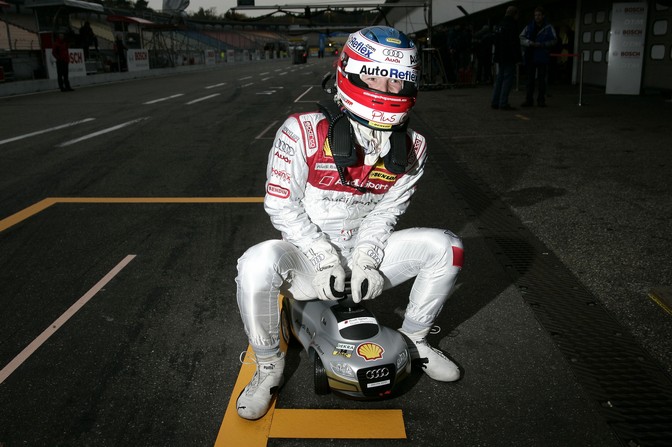 The legendary German sense of humour even makes an occasional appearance…………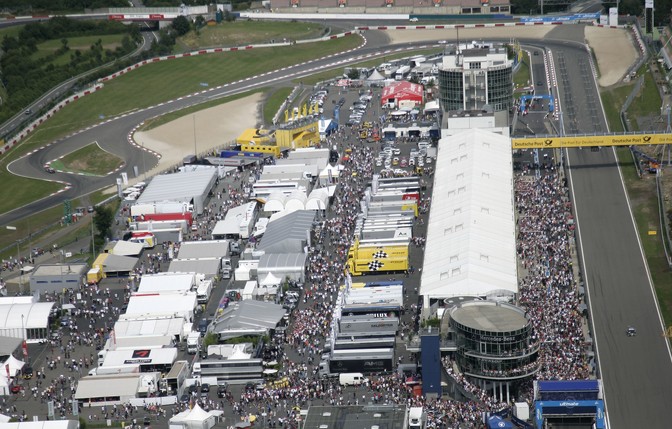 The Championship is also aggresively marketed and promoted and crowds are substantial both home as here in the Nurburgring.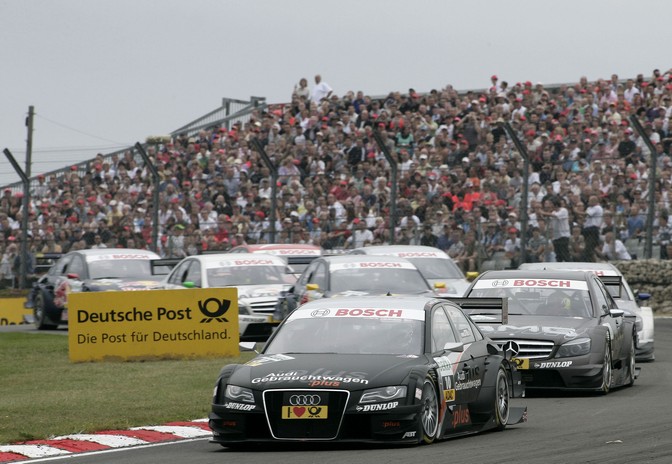 And also abroad, for example, here at Brands Hatch.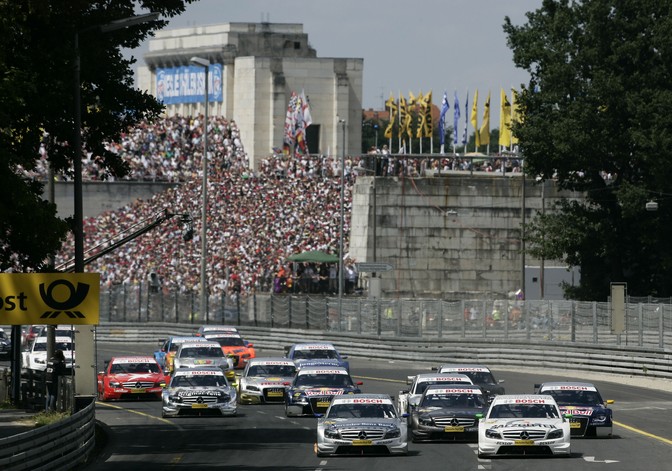 Arguably the Blue Riband event for DTM is the round held at the Norisring, which attracts huge numbers of spectators.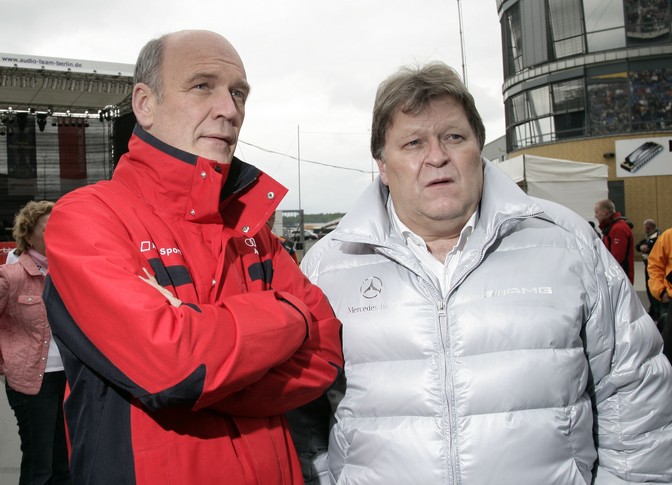 In common with the Super GT in Japan, DTM is effectively run by the competitors, Audi and Merceds Benz. While there is fierce competition between the rivals there is also an understanding that things have to be managed for the greater good. Motorsport these days is as much about marketing as sport.
Here the heads of motorsport for both companies, Dr Wolfgang Ulrich and Norbert Haug exchange views.
In the USA the France family and NASCAR fill this role, provding the "Detroit Three" a motorsport marketing platform and making a tidy profit along the way.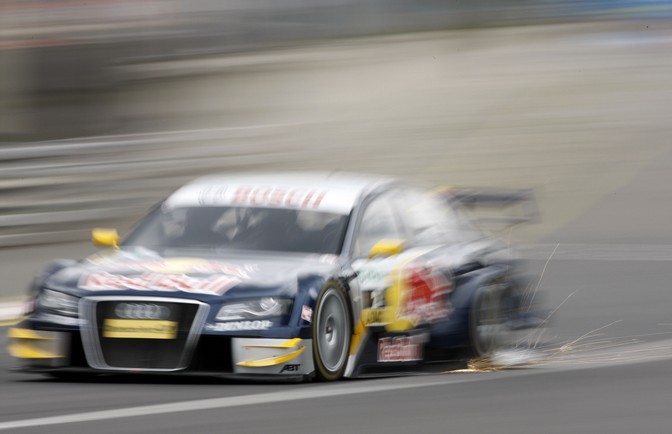 Both Audi and Mercedes Benz have committed to a 2009 season, this despite the terrible trading conditions in the motor industry. So before I go to start the Christmas cooking I will post another few shots that I think are worth it.
And thanks to the DTM and its excellent photographers for providing all this top quality stuff.
Have a great holiday all of you and I will back in a few days.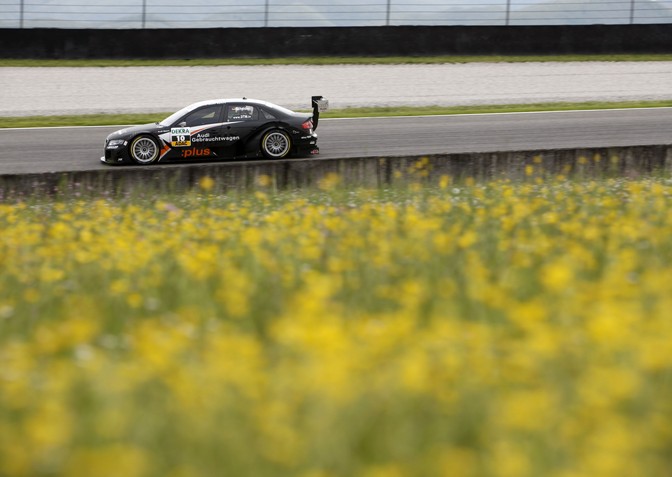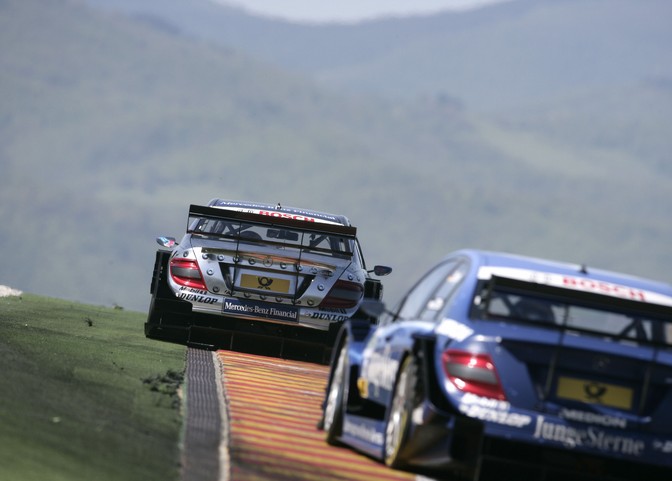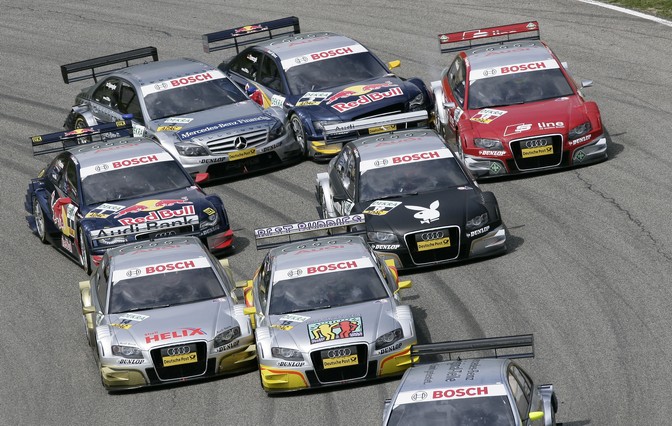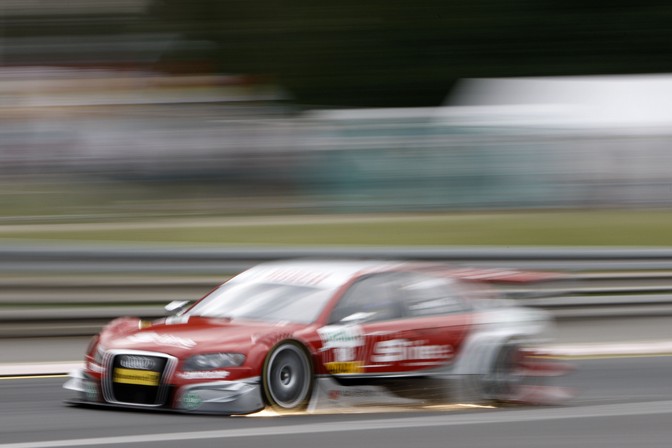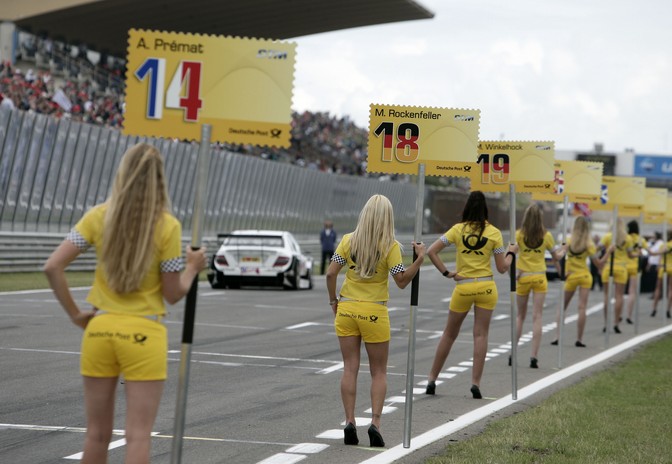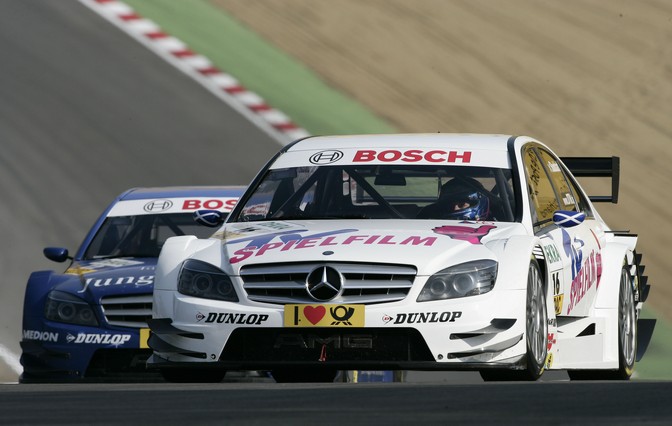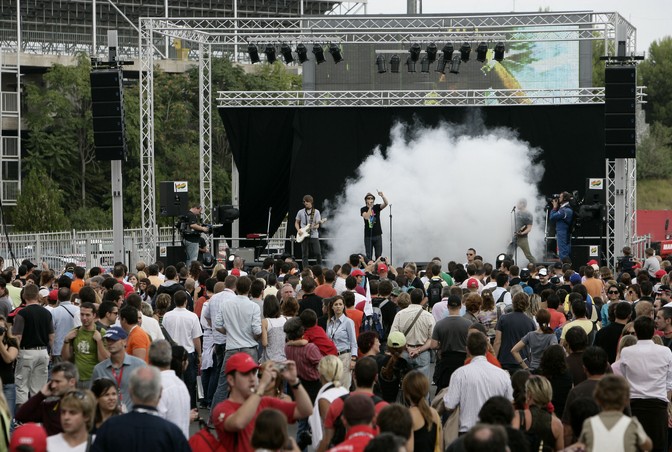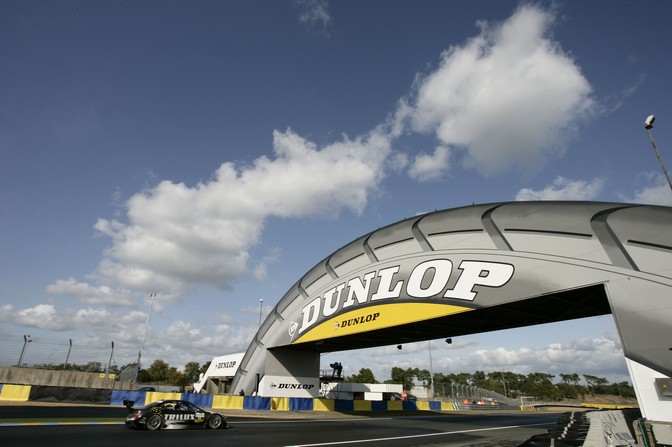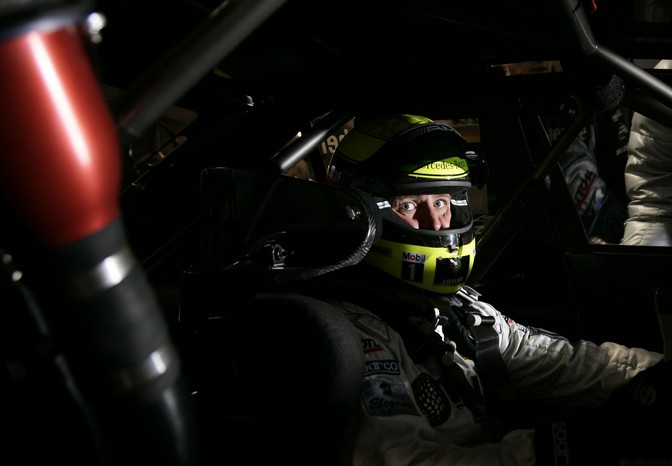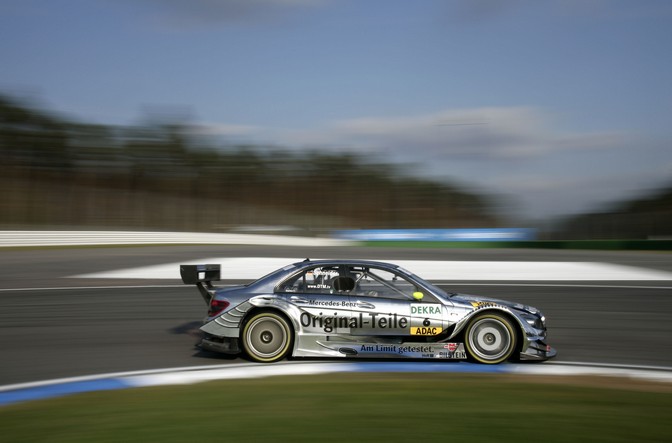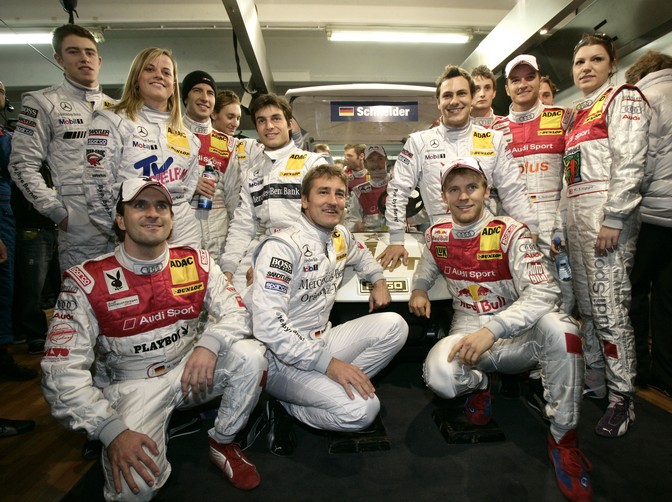 John Brooks