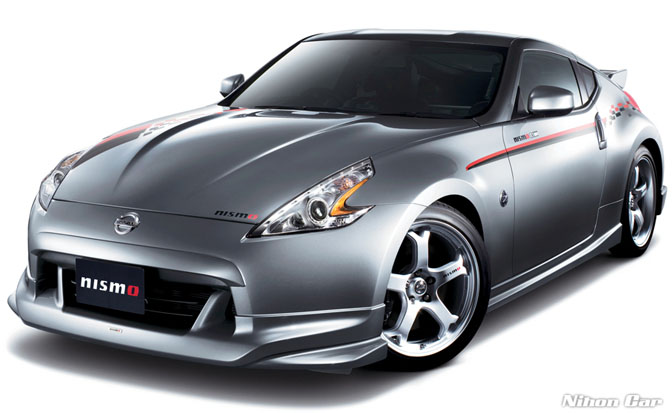 The new Z34 only debuted a few weeks ago, but tuned versions are already starting to come out. Established companies like ZELE and MCR have tuned Z34's in the works, and Nismo just debuted their S-Tune packages for the JDM Fairlady Z. There will be two packages offered, the S-Tune Aero, and the S-Tune Performance. As the name suggests, the S-tune aero package is limited to exterior parts and includes the aero kit seen in the photo above.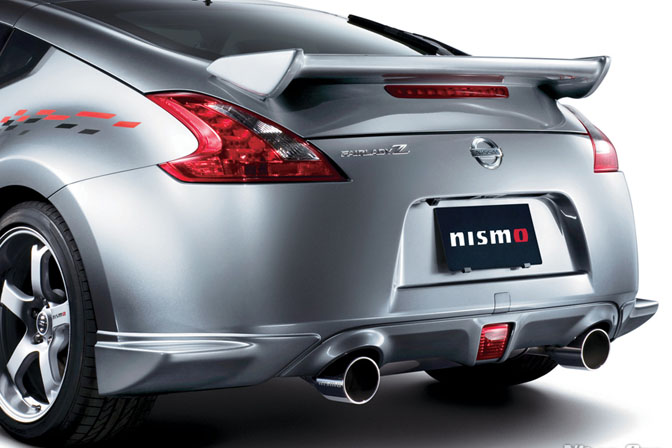 The S-Tune Performance package includes a stainless exhaust system, upgraded brake pads, Nismo suspension, additional chassis bracing, and a set of 19" Nismo wheels. The rear bumper skirt and rear spoiler are both part of the aero package.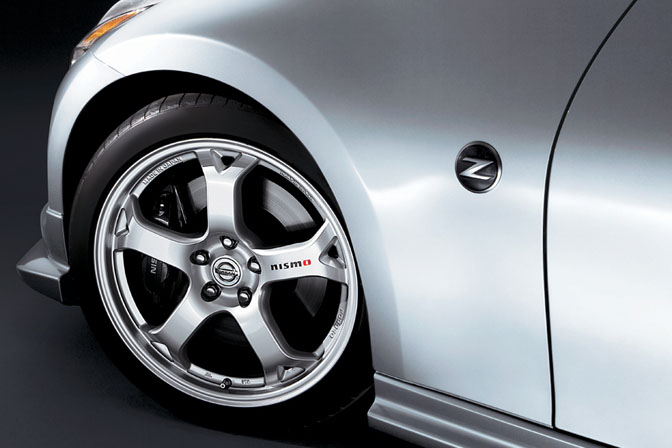 Here's a better view of the 19" Nismo LMZ5 wheels. Like Nismo wheels of the past, they feature forged construction and are made by the wheel gods at Ray's Engineering. Of course some more aggressive wheel sizing would have been nice, but you have to consider that this is an OEM-tuned car and not an aftermarket hot rod.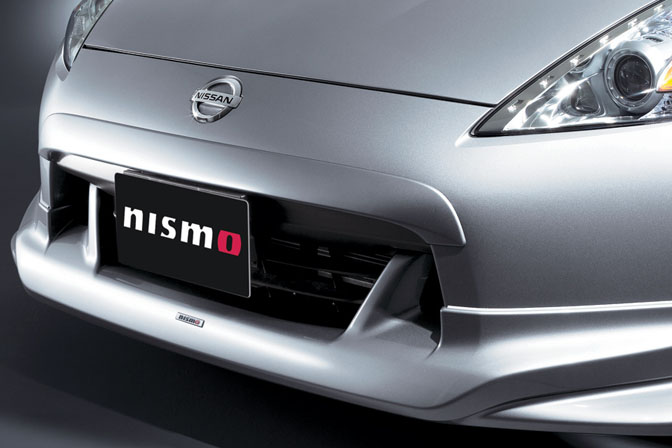 A closer look at the front bumper spoiler. I assume Nismo might also come out with a full bumper package later, just as they did on the Z33.
The mild performance upgrades should be a nice improvement over what is already a great performing car, and OEM quality is always nice when it comes to tuning parts.
No word on if this package will be offered outside of Japan.
-Mike Garrett